Where to Stay in Bohol: This Rustic B&B Will Transport You to a Mediterranean Holiday
If you're just taking photos, they offer day visits as well.
by Ina Louise Manto | May 27, 2022
Home to the breathtaking Chocolate Hills and tarsiers, Bohol remains a top destination not only to Filipinos but also to the world. There are plenty of attractions and activities to try in the province: from visiting natural attractions and pristine beaches to having a leisurely time cruising along Lobo River. If you're visiting Bohol this year and looking for a unique stay, check out La Casa Di Beatrice in Panglao and feel like you've just gotten into a Mediterranean holiday.
La Casa Di Beatrice
When in Bohol, Panglao is a must-visit island if you wish to discover scuba diving spots and white sand beaches. Sure, you might already have famous hotels and resorts in mind but if you're looking for a hidden gem, this rustic bed and breakfast will give you a different experience just from its grounds.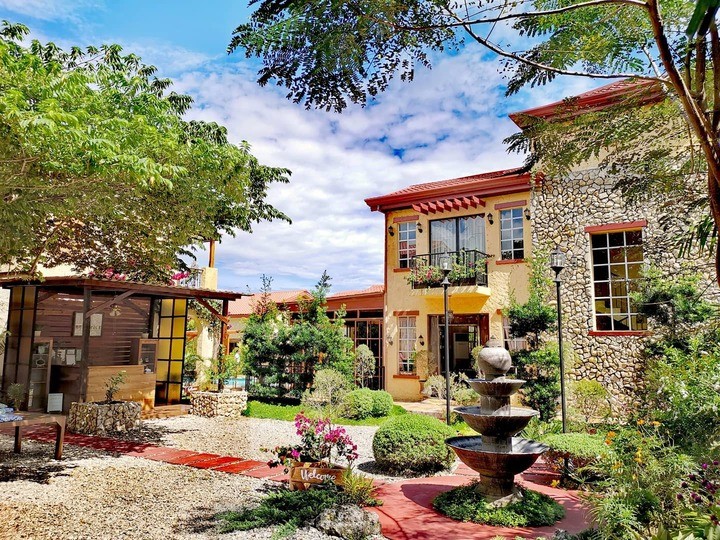 With bougainvillea in full bloom, La Casa Di Beatrice is a sight to behold. Boasting terracotta roofs and ochre walls, the architecture, and design of this charming B&B will make you feel like you just flew to the Mediterranean – no passports and visas needed.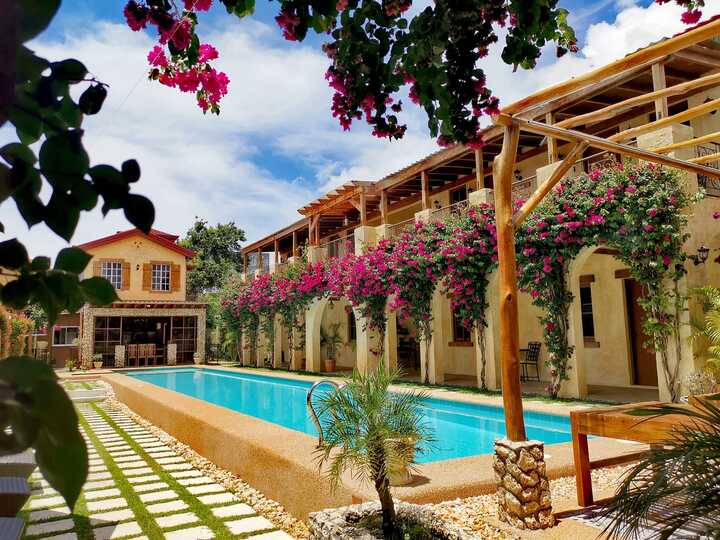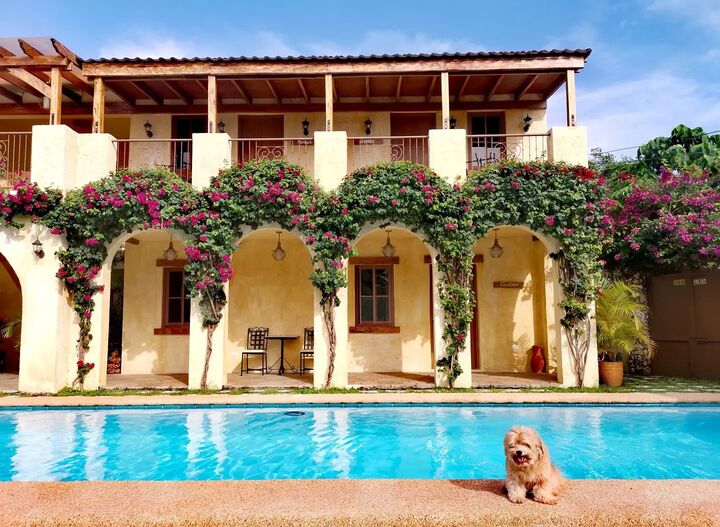 There's no wonder why this charming stay has become a famous venue for photoshoots – every corner is picture-worthy.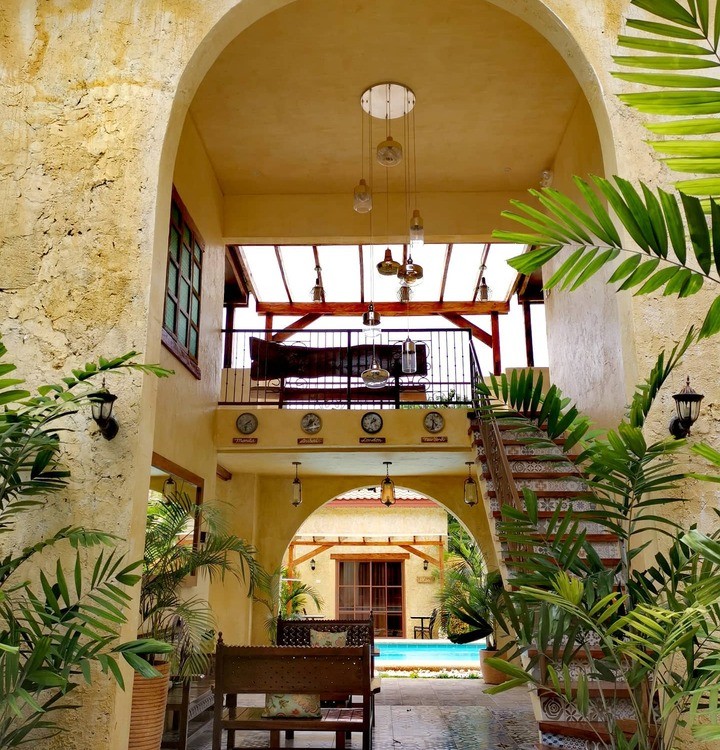 Rooms and rates
Casa Beatrice offers room and villa stays, which are perfect for couples and groups traveling together. Its main rooms are located by the 20-meter swimming pool. You'll have a veranda as well, lined with vibrant vines and flowers. Who wouldn't love to wake up to this view?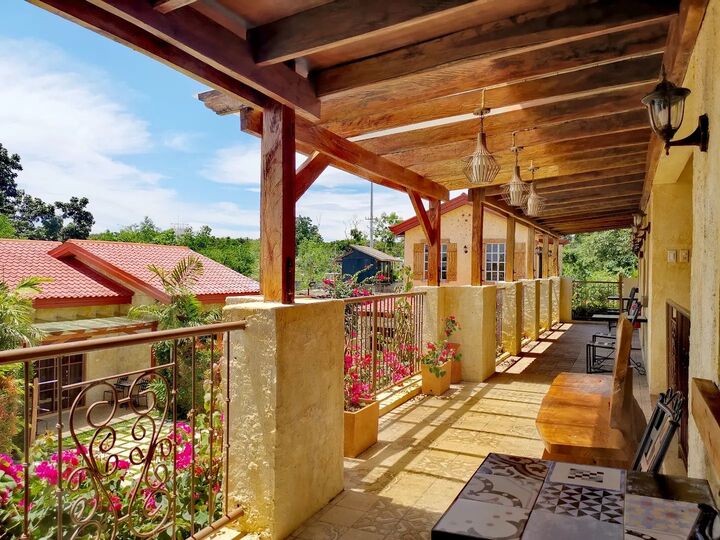 A Standard Room starts at P2,000 for two (including kids) while a Deluxe Room starts at P3,000 per night.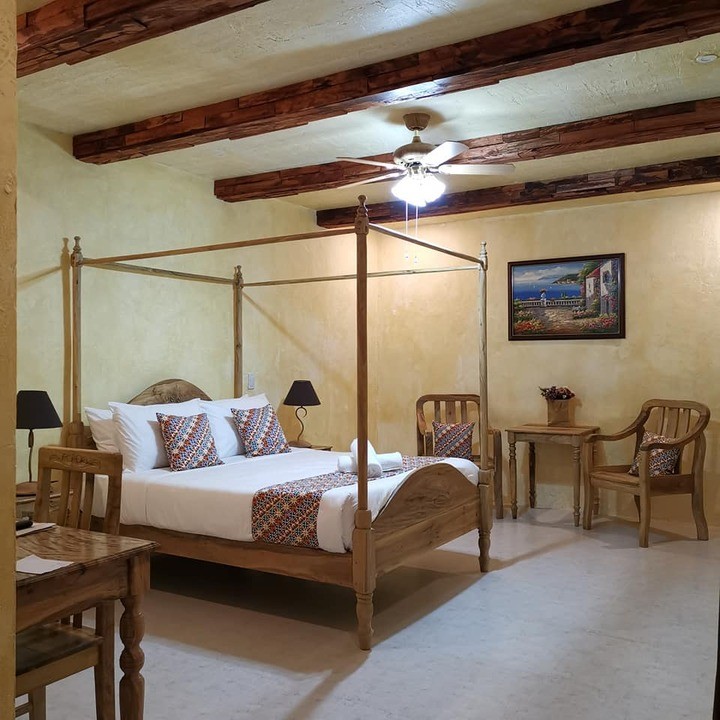 The villas are ideal for bigger groups. Each can accommodate up to four guests, with rates at P4,000 per night. You'll also get a veranda, which overlooks the surrounding gardens. The fees are also inclusive of a complimentary breakfast!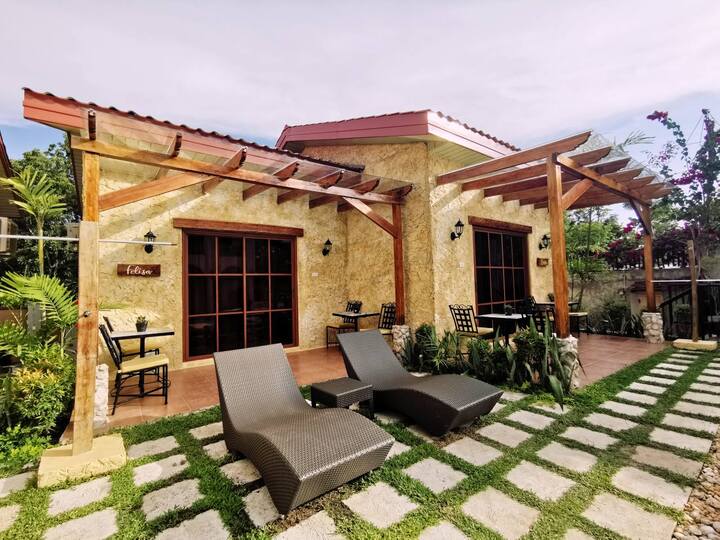 You can visit for a day
Even if you don't plan on staying overnight, you can still include La Casa Di Beatrice in your Bohol itinerary. They accept walk-ins or day visits, so make sure to wear your best OOTD for your visit! This B&B is also famous for its ensaymadas, which you can try at their in-house café, Café Mirano. You can enjoy merienda with the courtyard and garden view for a fee, inclusive of a pretty ensaymada spread and coffee.
View this post on Instagram
These ensaymadas also make the perfect pasalubong!
Hip Restaurants to Check Out in Bohol's Panglao Island
Hip Restaurants to Check Out in Bohol's Panglao Island
Kara Santos | Jul 26, 2017
For bookings and inquiries, send a message to La Casa Di Beatrice on Facebook or Instagram.