This Rustic Bamboo House in Cebu Will Give You a Taste of Bali
Grab your bestie and make some ~aesthetic~ memories.
by Kimberly Hipolito | July 19, 2022
You can say goodbye to those pricey tickets and long flights, because this bamboo house in Cebu is just as heavenly as Bali.
Bambusa Glamping Resort
Experience a quiet yet stylish glamping over the weekend in this exclusive spot. Nestled in lush tropical gardens and furnished with a stone pool, this bamboo house is perfect for those who thirst for nature and adventure. Completely immerse yourself in this tranquil paradise away from the hustle and bustle of the city.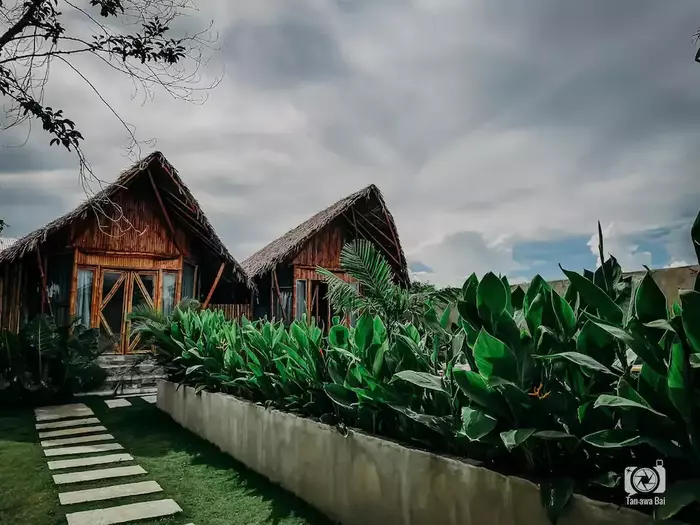 The fenced area has two bamboo houses that could fit four guests. This is ideal for you and your bestie with your plus-ones (yes, a double date!). You will be staying in two different huts but the amenities are shared.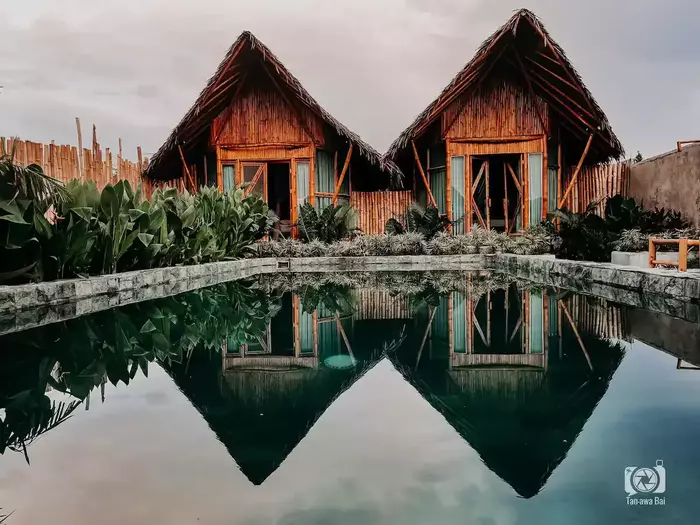 Doze off in its rustic yet spacious bedrooms. The first room has a queen size and the other has a king size bed. There is also a dedicated workspace in case you need to meet some deadlines. You can also watch your favorite shows (in 4k) or just scroll through social media. The whole area has a fast internet connection!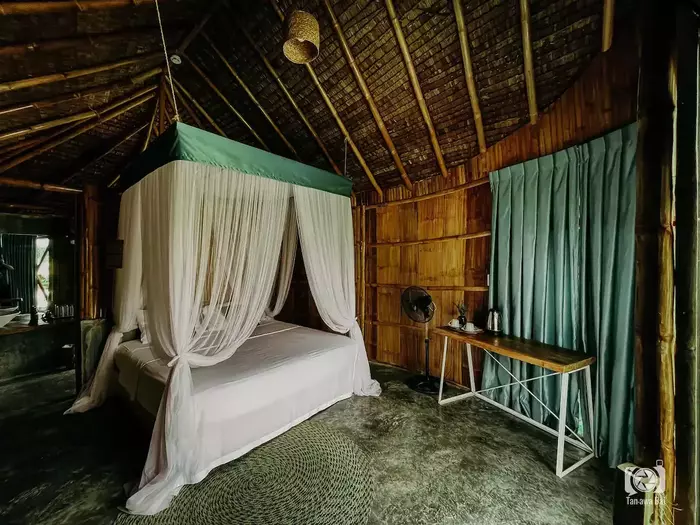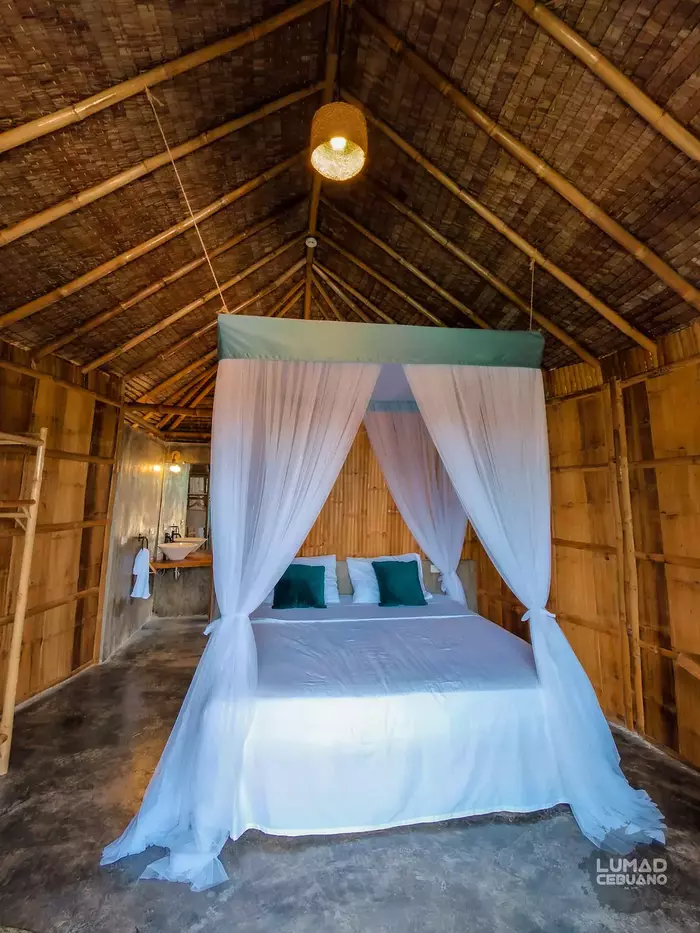 5 Stunning Beaches in Cebu That Are Worth Seeing
5 Stunning Beaches in Cebu That Are Worth Seeing
Ina Louise Manto | Aug 13, 2020
The whole room is draped with blackout curtains so you would have your utmost privacy. But who wouldn't want to look at this beautiful view in the morning?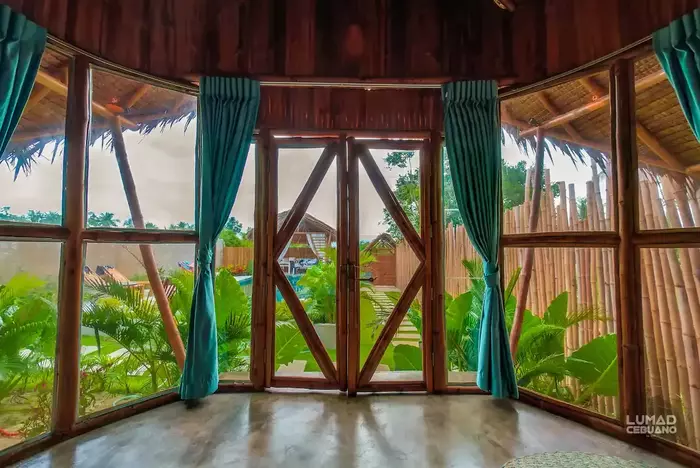 There is an en suite bathroom from the queen size bedroom and it's luxurious! It has a hot and cold rainshower stocked with hair essentials and shower gels. Of course, there is also a bidet for your comfort!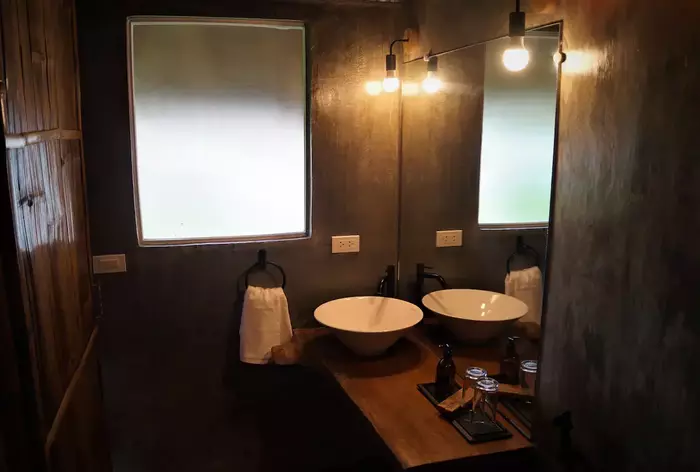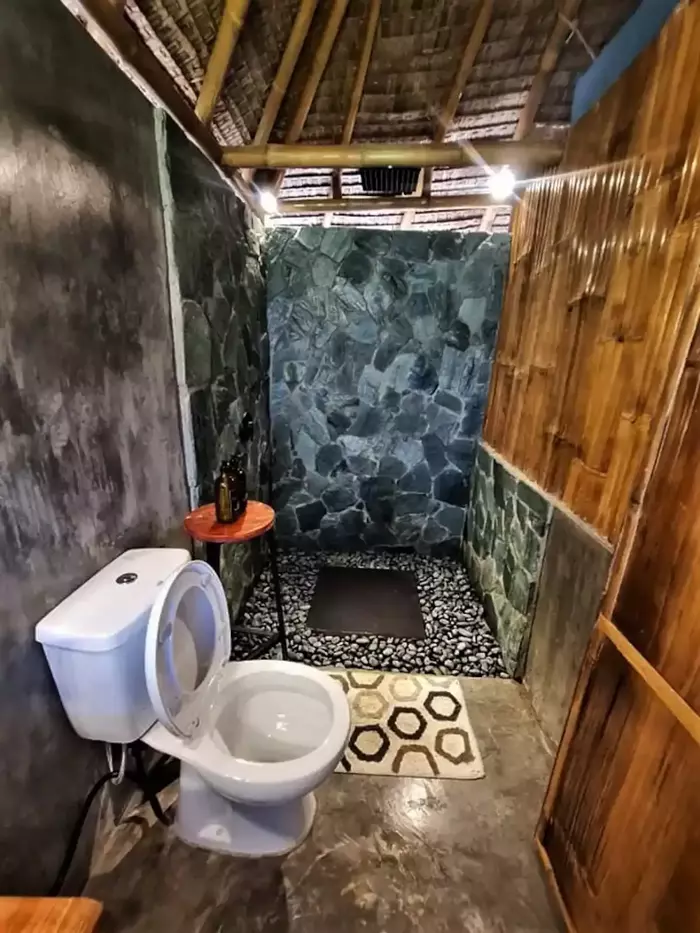 No worries if nature calls you while the indoor bathroom is occupied. There is an outdoor toilet and bath where you can do your thing. And I think that this has some better ~vibes~.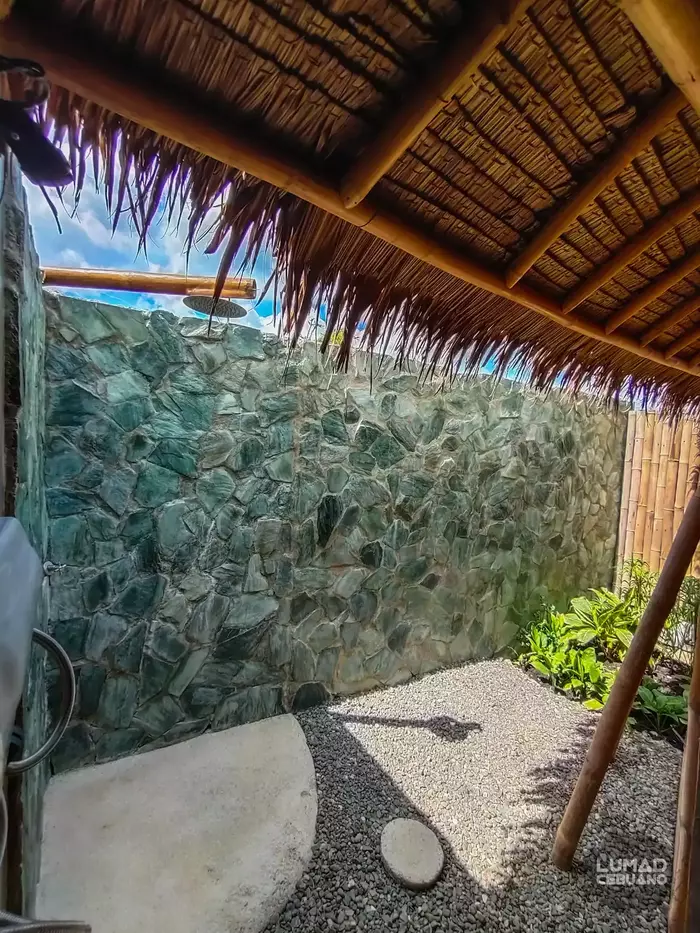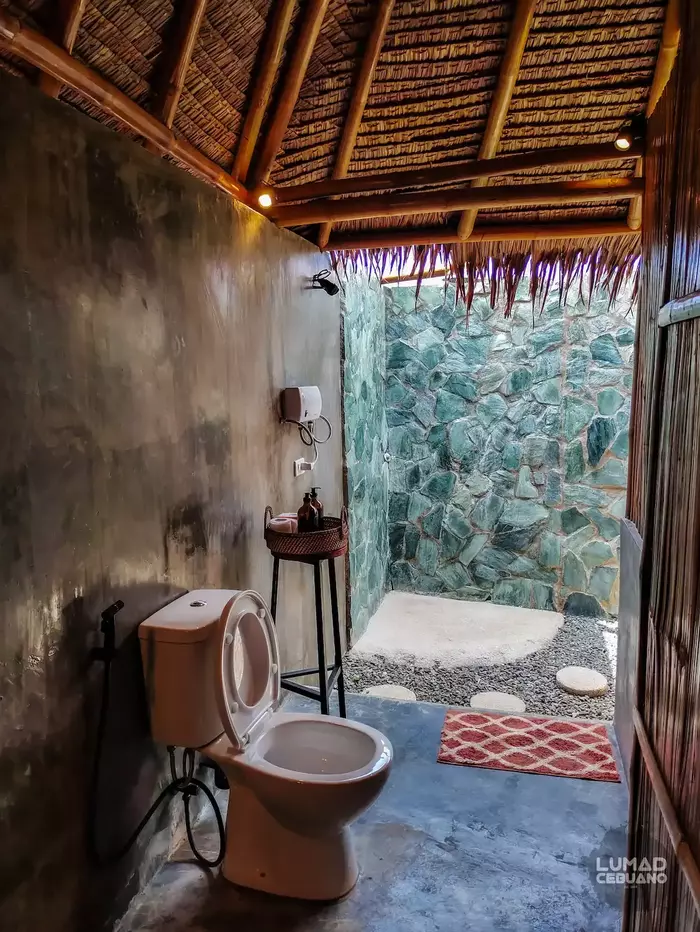 Outside the huts, you will be greeted by this glorious pool and mountain view. It's going to give you postcard-worthy shots that your Instagram followers will go bananas over.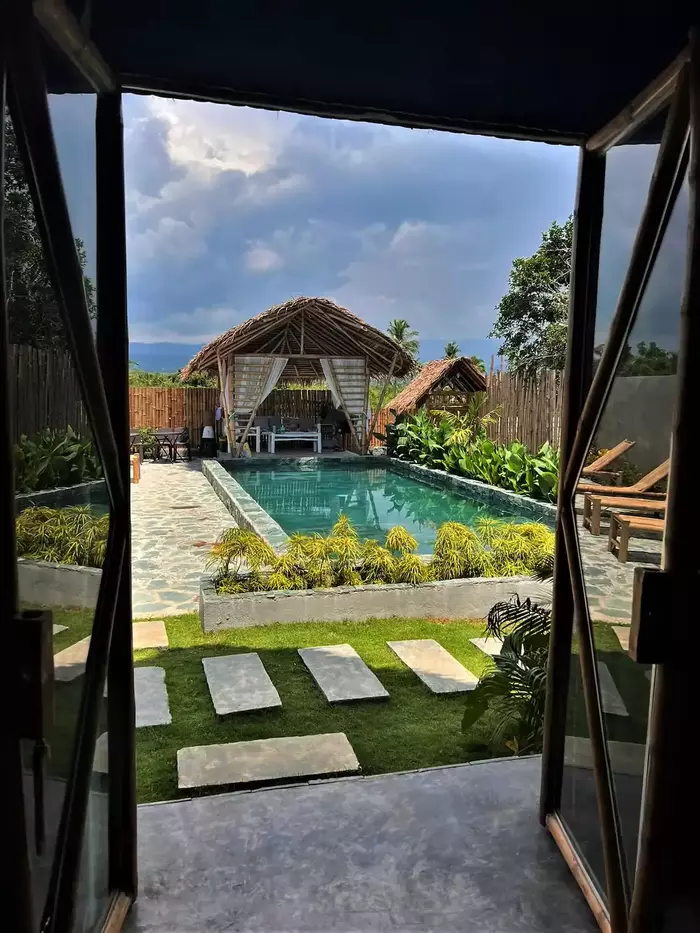 There are a lot of spots where you can rest. But a better plan is to just enjoy your time with your besties while playing or drinking. You can also blast some of your favorite songs because the host equipped the space with a sound system. Go wet and wild!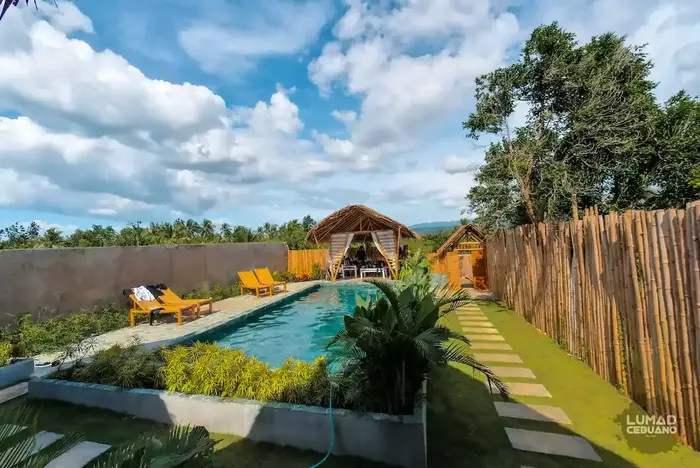 In the morning, you can fill your stomachs with hearty meals and fresh fruits – by the pool or in the pool! No one will stop you. You can even enjoy your breakfast from these floating trays as you laze around in the pool.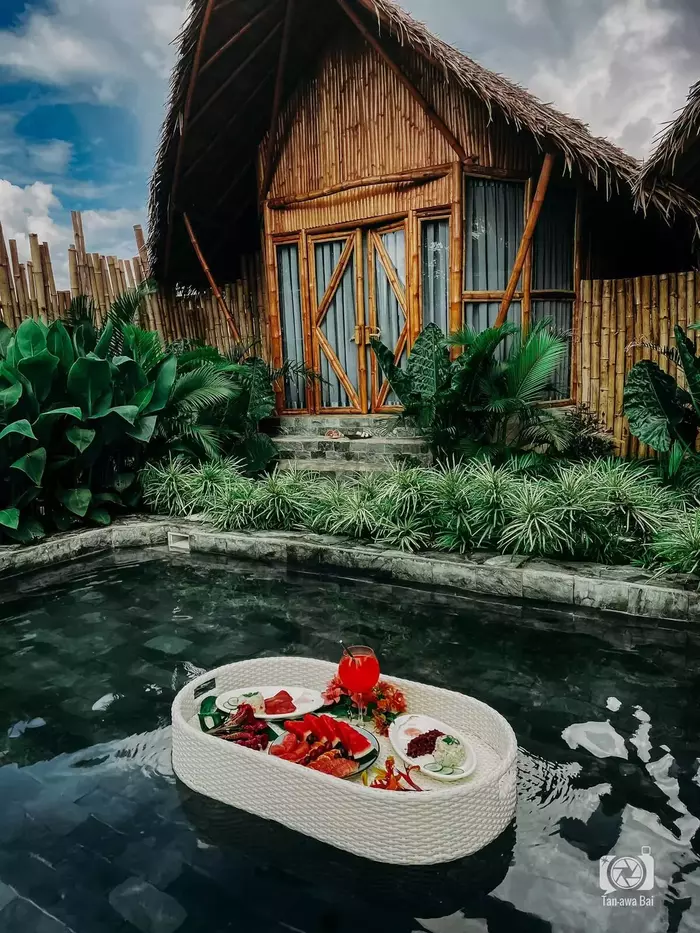 Take a look at this gorgeous aerial shot. It's going to be your best vacation ever!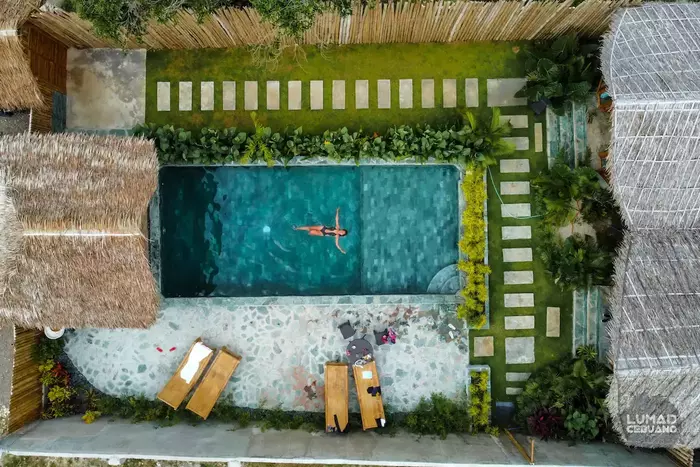 Plan your next unique getaway! Rates at this place start at P5,690 per night. That's a steal for a 5-star rated space. Book your stay at Bambusa Glamping Resort here.