LOOK: This Newly-Opened Cafe in Angeles City Has a Lush Indoor Garden
Pastries are baked fresh everyday!
by Ina Louise Manto | March 09, 2023
When you feel like cafe hopping, Pampanga is one of the best places to go. They've got a myriad of options, from rustic cafes to minimalist ones that will make you feel like you traveled to Seoul. Adding to the province's growing cafe culture is the newly-opened Lala Garden cafe in Angeles City. Check them out: 
Lala Garden Cafe
Outside, you wouldn't think there's anything special at this establishment because it looks like your usual warehouse. But don't be fooled, it's a sight to behold once you enter its premises. Boasting red brick walls, high ceilings, and a grand garden as its centerpiece, the newly-opened Lala Garden Cafe is already creating buzz due to its Insta-worthy spaces, food, and ambiance.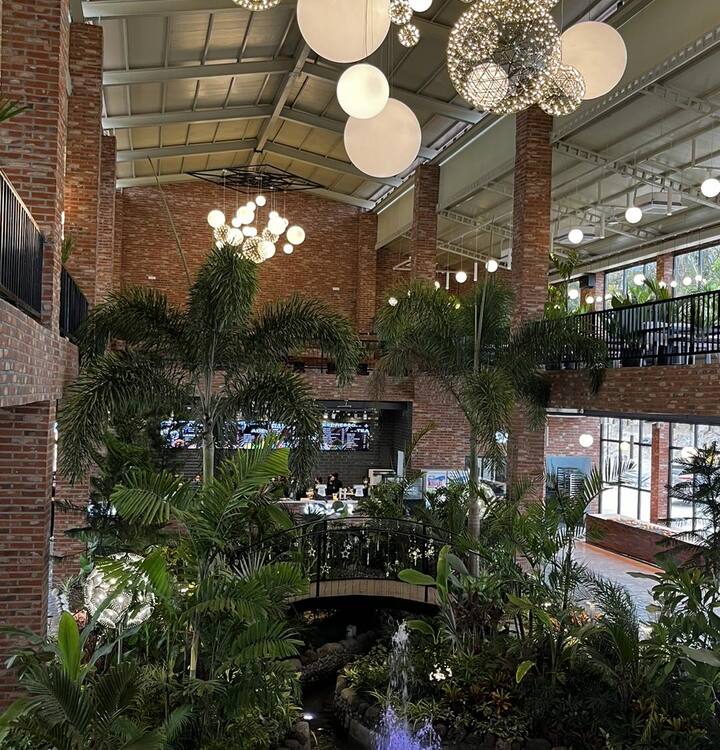 Plus, it's got huge glass windows that make the cafe look more spacious as if it wasn't that big already.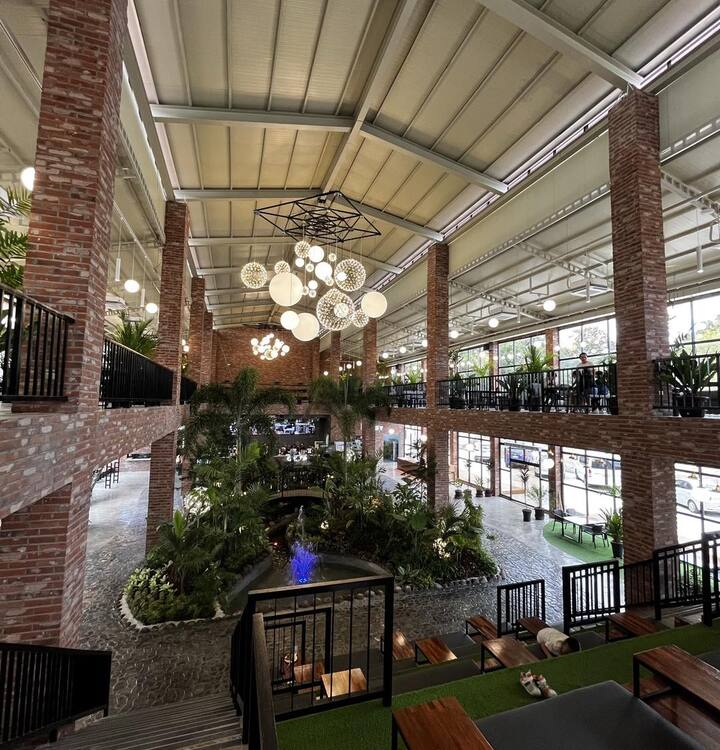 Whether you're looking for a nook to start a new book or to people-watch or meet up, there are plenty of areas where to stay around Lala Garden Cafe. It has two floors that are decorated with live plants.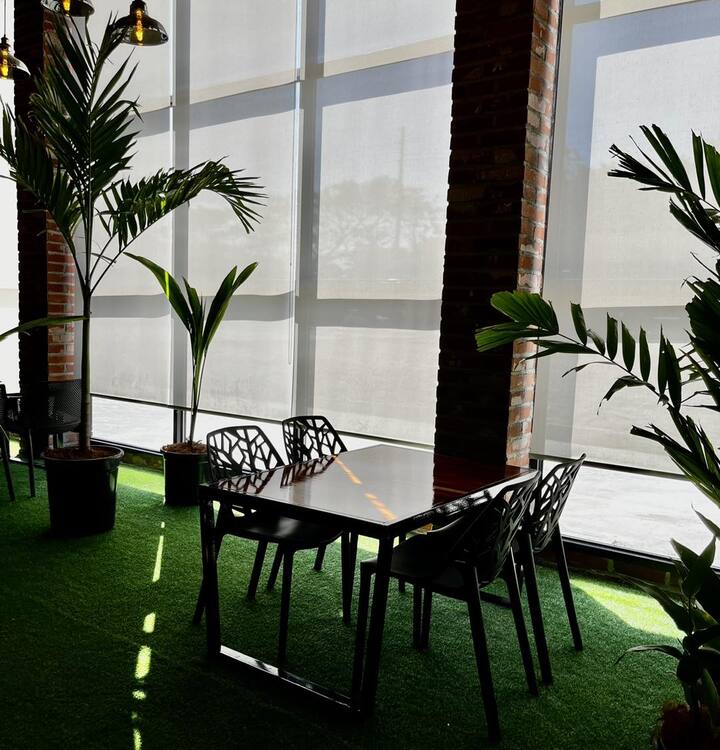 The foliage at the center of the cafe also has a mini pond and a bridge, which has easily become a favorite photo spot for visitors. 
Right across it are a flight of stairs where customers can also dine and lounge.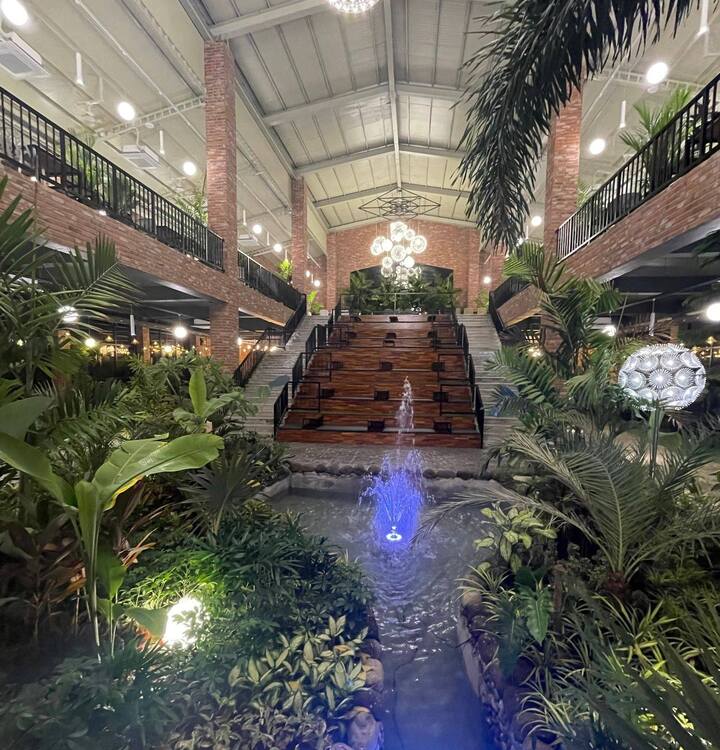 The menu
Looking into trying local beans? Lala Garden Cafe uses locally-sourced beans in making their drinks, which start at P160 for an Americano.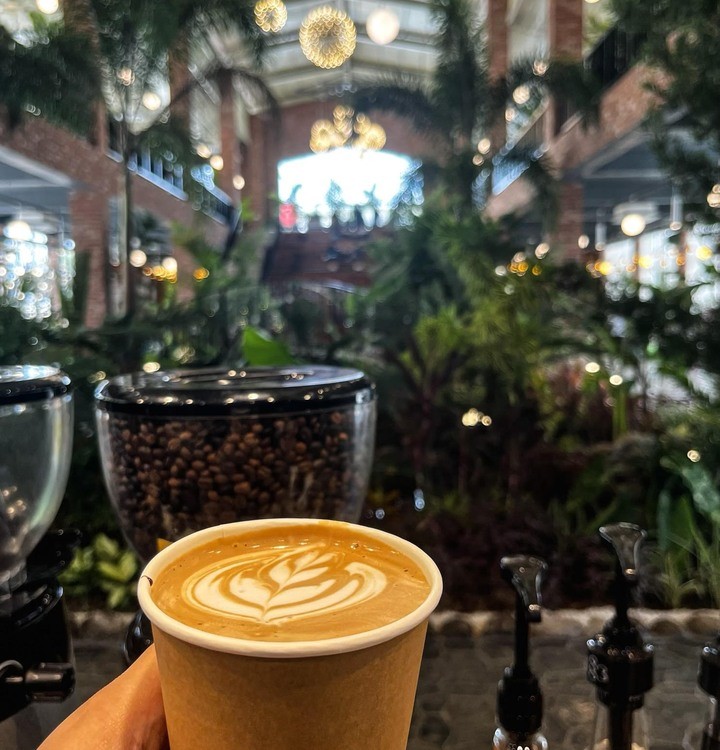 For non-coffee drinkers, they also offer a selection of cold beverages such as frappes, ade, and fruit and yogurt smoothies.
View this post on Instagram
These pastries are made in-house and served fresh from the oven. From savory to sweet, there's something for every palette.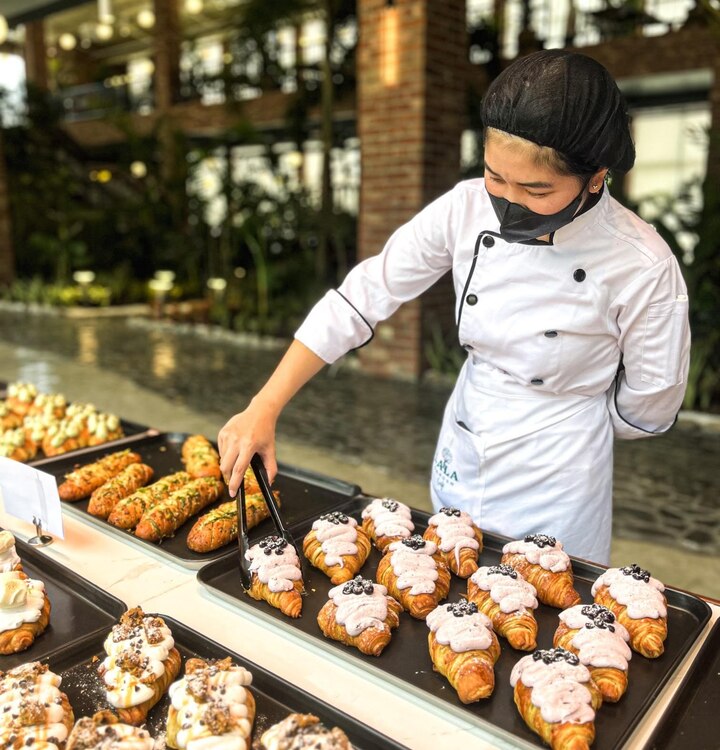 If you plan on staying longer, you can try their pasta, pizzas, sandwiches, and salads. 
View their full menu here. 
Location and Operating Hours
Lala Garden Cafe is located at Lot 22, Poinsettia Avenue, PCS-35560, Golden Dragon Village, Barangay Pampang, Angeles City, Pampanga.
They're open daily from 8 AM to 12 midnight. 
For inquiries and more information, send a message on Facebook. 
LOOK: For P300, You Can Try Your Hands at Pottery in this Workshop in Pampanga

LOOK: For P300, You Can Try Your Hands at Pottery in this Workshop in Pampanga
Ina Louise Manto | Mar 06, 2023
Looking for other places to explore? Join WindowSeat.ph's official Facebook community What's Your Trip PH for more recos!