Pool, Booze, and Brews: This Stylish Boutique Hotel Has Everything You Need for a Chillax Stay in Siargao
If the party starts at 12 noon, could you resist it?
by Jon Christoffer Obice | July 16, 2021
The Philippines' tourist destinations are taking great measures in re-opening their doors for tourism, even amid the pandemic. Whether it's safety guidelines or upscaled hotels and resorts, they are going the extra mile toward economic recovery. Lauded as the best island in the world by Condé Nast Traveler, Siargao continues to draw in new visitors every year. And if you're looking for a place in the middle of the surf action without skimping on creature comforts, the boutique hotel Lamari Siargao is a must-visit.
View this post on Instagram
View this post on Instagram
Lamari Siargao
View this post on Instagram
Lamari Siargao elevates the island experience with its chill atmosphere, friendly and efficient staff, and well-appointed rooms. Pre-pandemic times, this boutique hotel was known for hosting the only daytime party in Siargao. Now with the pandemic, Lamari ensures it won't burst your bubble of fun as long as you're being mindful of the health protocols.
It has also become a safe haven for backpackers. So if you want to live the island life with the luxury of the city, this should be on your Siargao bucket list. In fact, they guarantee to serve you with tropical vibes mixed with luxury altogether.
View this post on Instagram
The folks behind Lamari Siargao know that coming home to a nice and relaxing room is essential to an excellent vacation experience. That's why they perfected this concept with the same level of comfort hotels offer to avid travelers. Hence, they built the Junior King and Junior Queen + Single rooms to fit your budget. And above all, each is designed with beautiful, locally-made furniture against the earthy, warm-toned interiors.
View this post on Instagram
Home away from home at Lamari's carefully curated rooms
View this post on Instagram
Guests can choose to either stay at the Junior King and Junior Queen + Single suites. Firstly, the Junior King accommodates 2 adults for approximately P3,781 per night. It features a luxurious king-sized bed and a private balcony. Secondly, the Junior Queen and Single rooms accommodate small groups consisting of 3 members for around P3,825-P4,500 a night. Furthermore, each room consists of a spacious private patio, a queen-sized bed, and a single bed.
View this post on Instagram
Lamari Siargao hosts a total of 14 exclusive suites. Moreover, they aim to provide their guests a much-needed sanctuary after a busy day of exploring the island. Likewise, all suites are stocked with premium locally-made furniture, blackout curtains, elegant linens, and soft, plush pillows. Lastly and most importantly, their rooms are fully airconditioned and equipped with free WiFi.
View this post on Instagram
One of the most famous restaurant + bars in Siargao
View this post on Instagram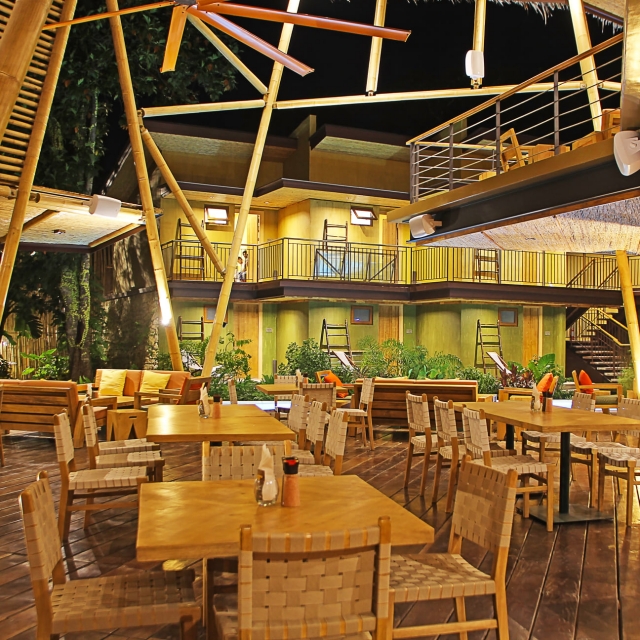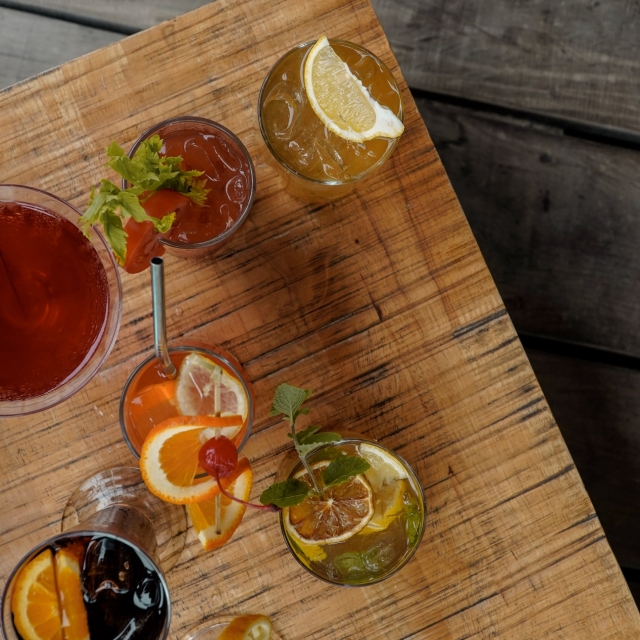 Did you know that Lamari Siargao is home to one of the best restaurants in Siargao? Lamari Bar and Restaurant specializes in delicious Middle Eastern dishes that use premium ingredients. In addition, the resto also has a well-stocked bar with brands you won't find anywhere else on the island. They guarantee to satisfy even the most discerning palate by serving dishes from all over the world. Surely, the Lamari Bar and Restaurant raises the bar of the surf town's dining scene with its spacious and picturesque alfresco setup.
It's perfect for a night out with friends or a romantic dinner with your significant other. Enjoy Siargao's lively yet chill nightlife as you lounge by the pool, immersed in conversations with your friends over a round of cocktails. Or better yet, invite your SO out on a sunset date and share a sumptuous meal together before going on a pleasant walk along Cloud 9.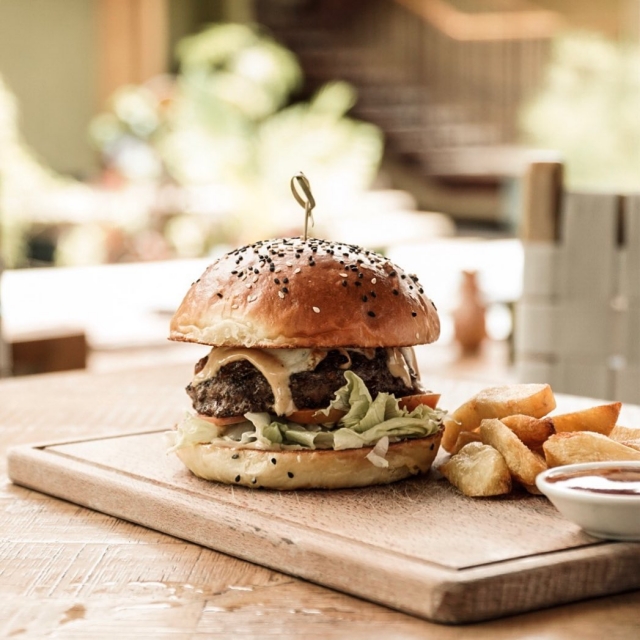 This place represents the trifecta of everything Siargao is known for: dreamy island life, great Filipino hospitality, and a fun mix of tourists. Certainly, a night or two will leave you wanting to stay a little bit longer.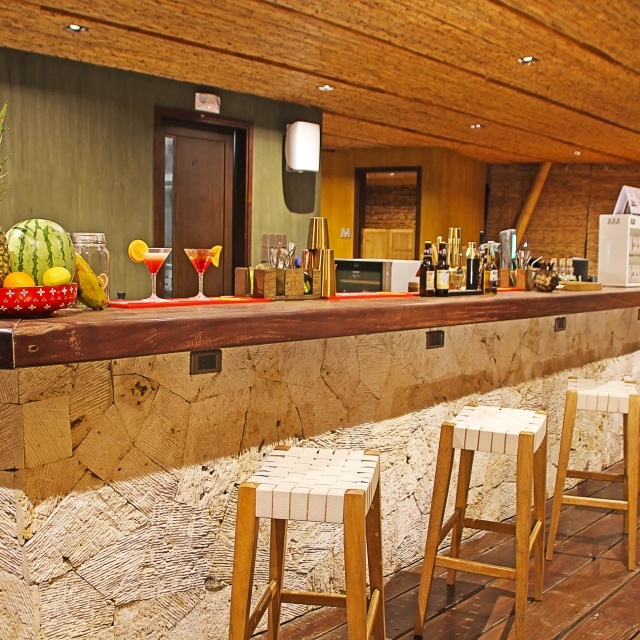 A bigger purpose
But more than just being the prime spot for daytime partying and pool-side chilling, Lamari also has an advocacy that extends beyond its bubble of fun. The 'Hardin ng Pagbabago' is an initiative set to teach local farmers about sustainable farming practices.
View this post on Instagram
A stay at Lamari doesn't just give you great memories, but will also help the community.
View this post on Instagram
For bookings and reservations, feel free to check out their official Facebook and Instagram.
READ MORE: 
Ready to Get Salty? This Resort Will Let You Experience the Best of Siargao
Experience Real Treehouse Living at this Picturesque Glasshouse in Siargao
Make the Most out of Your Tropical Getaway at this New Siargao Accommodation
This Yoga Haven Within Siargao's Tropical Forest Could Be Your Next Fave Soul-Searching Spot
Tired of Siargao, Baler, and La Union? Here are 7 Lesser Known Surfing Spots in the Philippines That Also Have Rad Waves!!