Ready to Get Salty? This Resort Will Let You Experience the Best of Siargao
Find your little paradise near Cloud 9.
by Ina Louise Manto | July 06, 2021
Getting tired of the city and want to go on a short or month-long trip in paradise? Known as the country's Surfing Capital, the island is the best place to be for adventure and thrill-seekers. There are many spots to discover around the island and this hidden resort will help you experience the best of them.
Enjoy the best of Siargao at Punta Punta Resort
Imagine waking up next to the sea with nothing in mind but enjoying the waves and warm sun — that's the dreamy tropical vacation you'll get to experience at Punta Punta Resort in Siargao. Surrounded by tall palm trees and a powder-white beach, this dreamy resort was previously only accessible by private boats or jungle roads. It's a hidden secret tucked away from the noise of the town but still offers the convenience of being close to one of the island's most famous beaches, Cloud 9.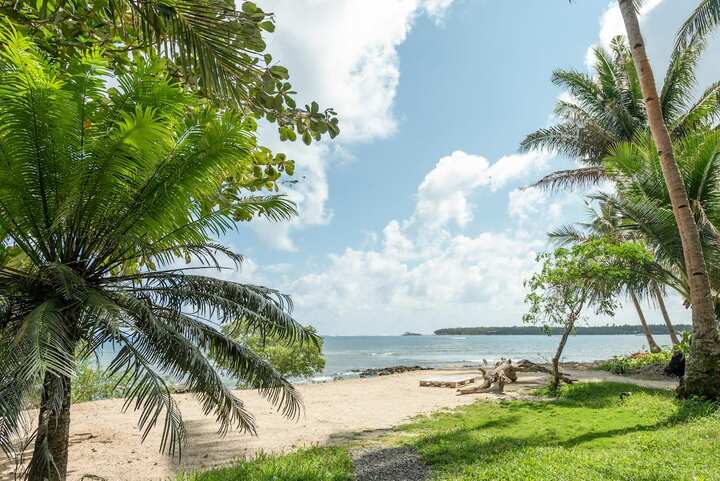 View this post on Instagram
At Punta Punta, you'll meet like-minded people who are always up for an adventure, whether it's an early morning ride at the waves or exploring the island.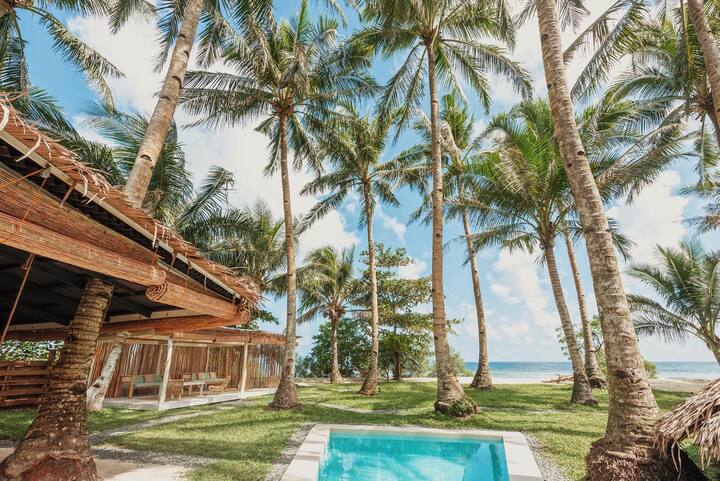 The resort has different areas to meet new friends, including the swimming pool overlooking the crystal clear sea, lounge areas, and the in-house café that serves locally-served organic ingredients. Vegan options are available too for those following a plant-based diet!
View this post on Instagram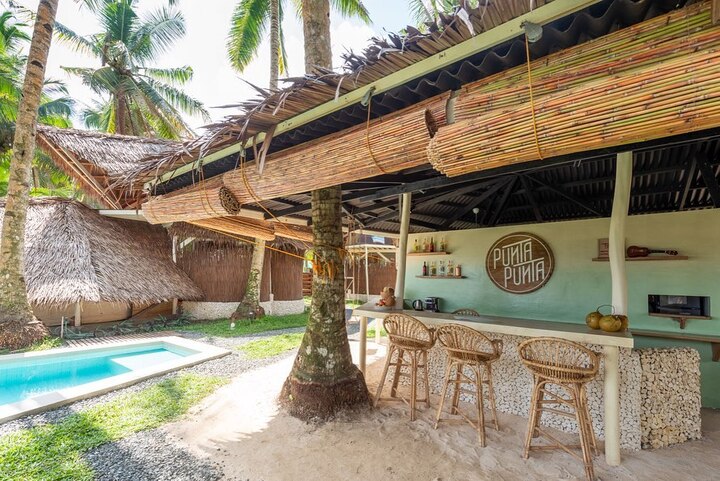 They've got a selection of creative cocktails too. Just imagine returning to the resort after a day of surfing and watching the sunset with a cocktail on hand!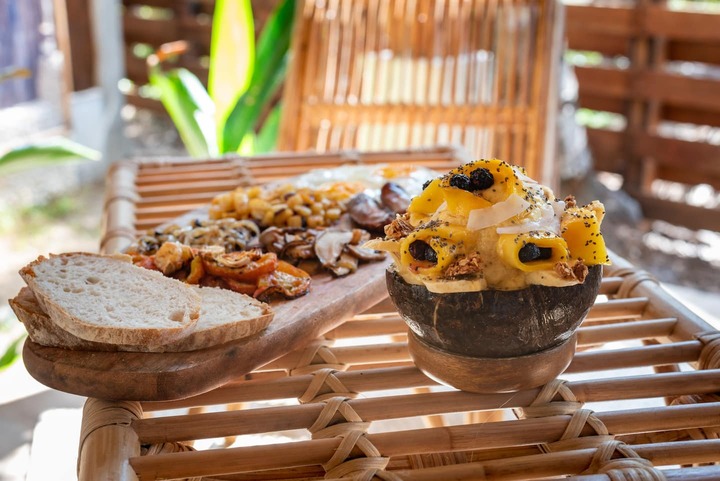 There are two kinds of stays at the resort:
Glamping Tents
Want to try roughing it out but don't want to skimp on comfort? Punta Punta has five yurts overlooking the sea that are ideal for two people. Each has a private open-sky shower and a lounge area inside the tent.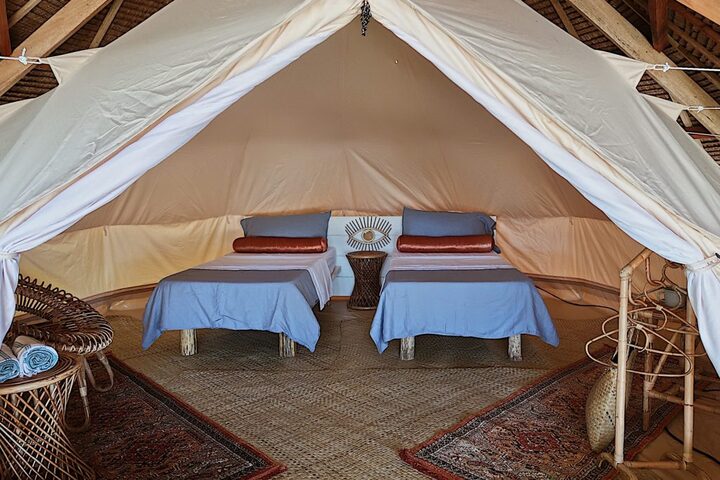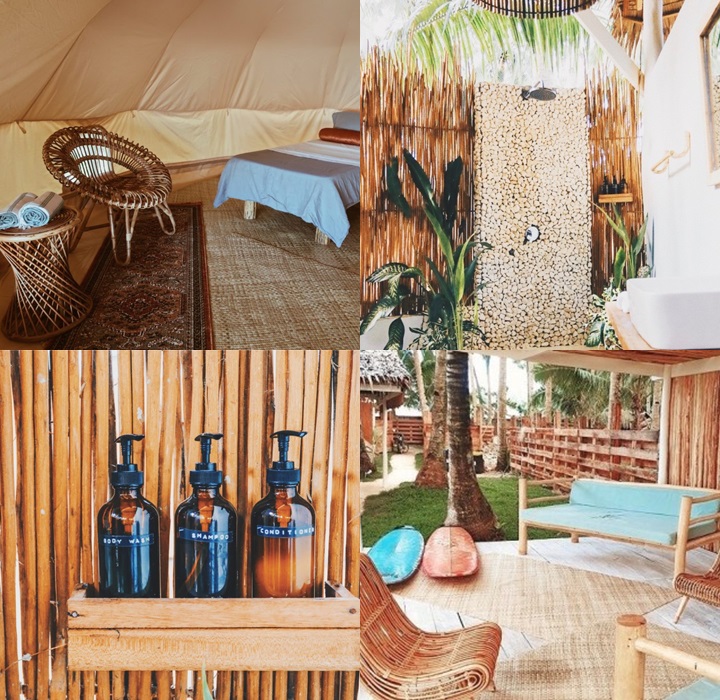 Rates start at P2,700 per night via Airbnb.
Surf Villa
Boasting a nipa roof, big glass windows, and open space that makes the house look more inviting, the luxurious two-story Surf Villa is the tropical island vacation home of your dreams. It's ideal for bigger groups and can accommodate up to five guests.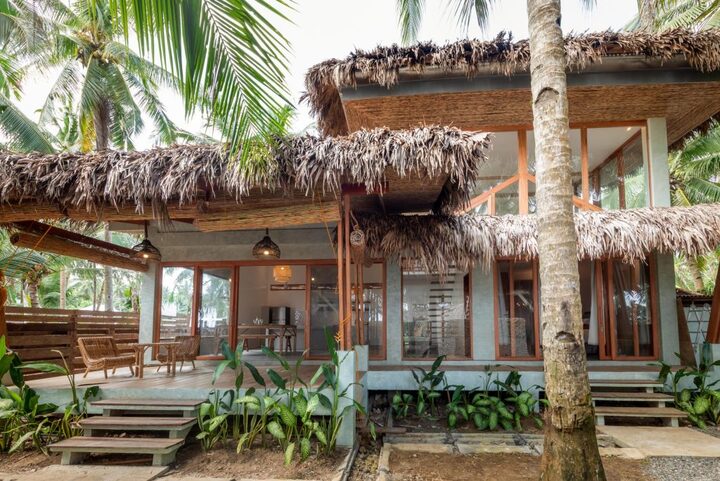 On the ground floor are the beachfront veranda, kitchen, dining area, and living area. The villa has two bedrooms, one of which is in the loft area that offers a panoramic view of the sea.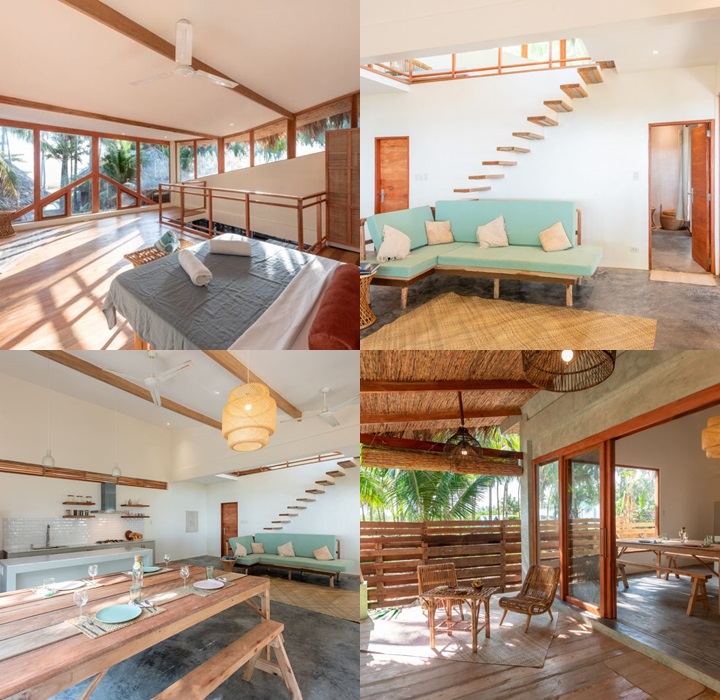 Rates at the Surf Villa start at P10,000 per night via Airbnb.
Things to do here
Other than their beginner-friendly surfing packages, you can discover the best of Siargao with the following activities arranged by Punta Punta:
Island hopping
Land tours and weaving lessons
Diving and freediving
Kiteboarding
Kayak mangrove and lagoon expedition
Yoga, meditation, and massage
Find more about these activities here.
For inquiries and more information, visit Punta Punta Siargao's website.