Laneway Singapore 2017: Your Food & Drink Guide
They should just start calling it a music and food festival!
by Abu Poblete | January 11, 2017
The awesome lineup of 2017 St. Jerome's Laneway Festival in Singapore (what with acts like Glass Animals, Nao, Aurora, Tycho, and many more!) calls for an equally awesome array of festival chow! Here's a quick guide for your belly as you spend January 21st in one of the most awaited music festivals in Asia!
Note: As per the festival, all food and drink items strictly cost between $8 to $15!
Caffe Vergnano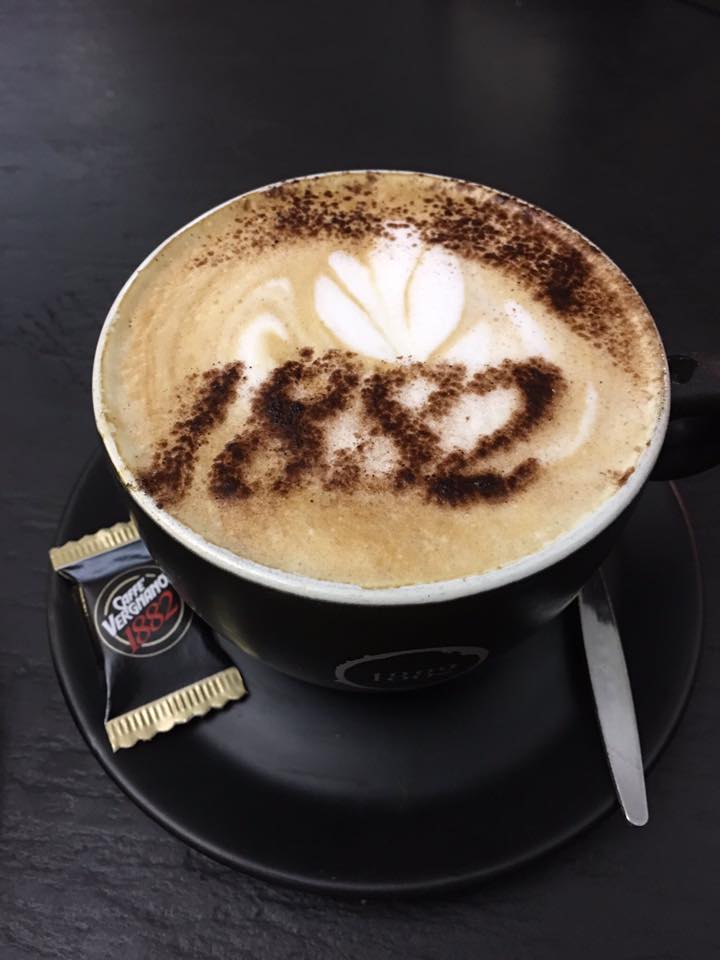 Pig out on: 1882 Espresso, Cappucino
Some boost in energy is definitely what you'll need in a music festival like Laneway. That's what Caffe Vergnano, Italy's oldest family-owned coffee roastery, is for on January 21! Imagine the finest coffee beans sourced from around the world, slow-roasted to perfection.
PIM PAM by FOC
Pig out on: Patatas Brevas, PIM PAM Cocktails
If you find yourself craving some Spanish food at Laneway, look no further than PIM PAM by FOC where early breakfast sandwiches, takeaway coffees, quick lunchtime tapas, large sharing platters and late-night drinks.
A tip: PIM PAM by FOC has a branch in 442 Orchard Road #01-29  Claymore Connect if you want more after Laneway.
Cocoloco
If you've been to Laneway Singapore before (or, just Singapore, really), then you know it's going to be incredibly hot. Cool down with some Cocoloco. It's fresh, organic and raw Thai Coconut Water (or shake!). Sawasdee!
Coffee Bandits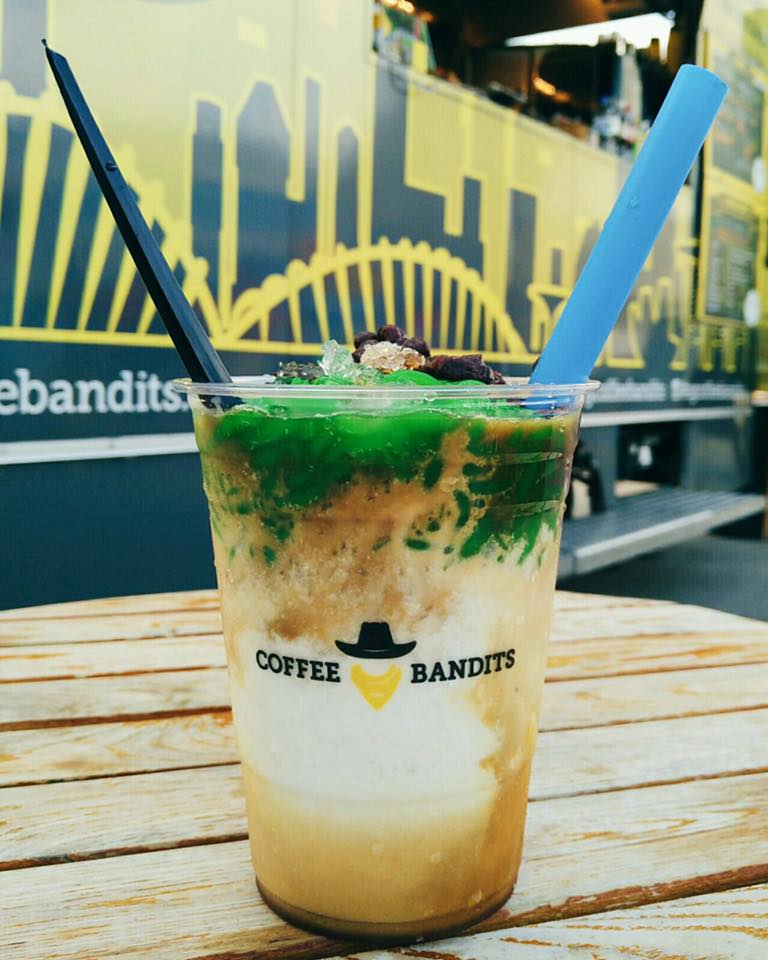 Pig out on: Coney Dog and Nachos Supreme, Espresso Chendol dessert, Roasted Chicken Caprese Sandwich.
Coffee Bandits is the only specialty coffee food truck in Singapore, and doesn't that just entice you? And it's not just about great coffee, they also have yummy comfort food — from hotdogs, steamed buns to caprese sandwiches.
Full of Luck Club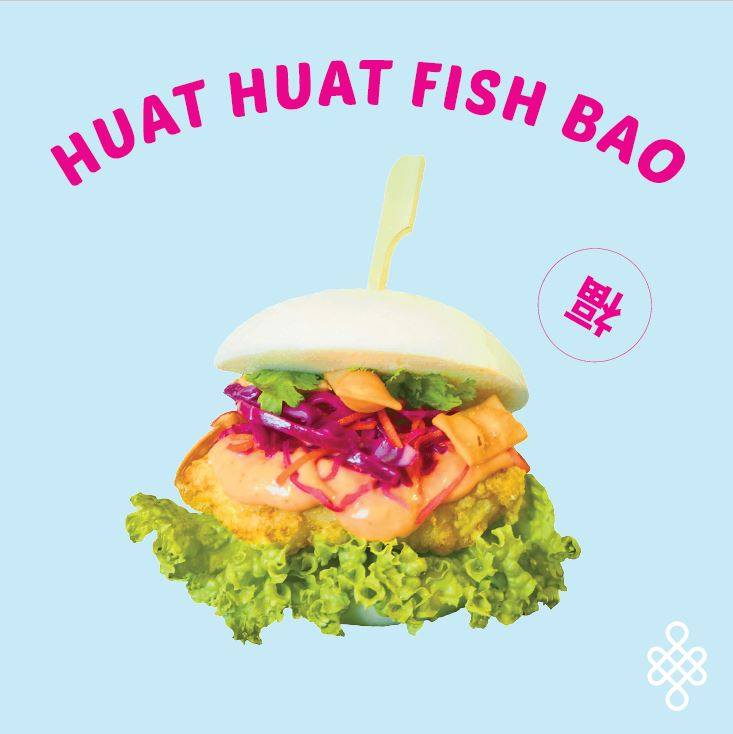 Pig out on: Bao (with many delicious fillings), Golden Sand Corn with Salted Eggs
More buns! Full of Luck Club will serve their special Bao (which is like a hamburger except with steamed buns) and Golden Sand Corn with Salted Eggs.
Iskina Cebu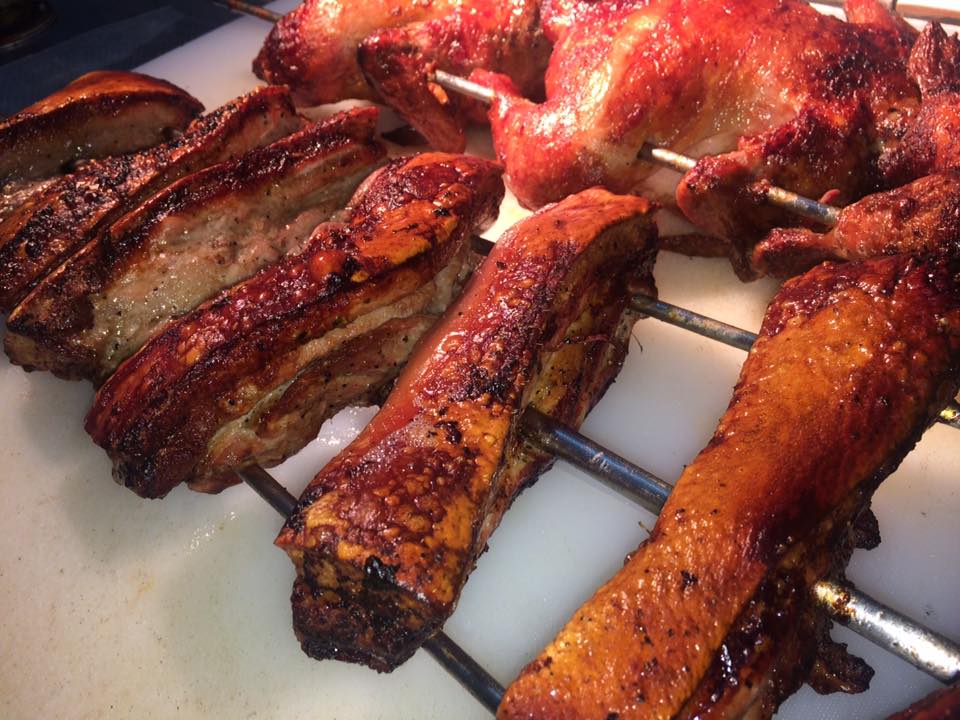 Pig out on: Lechon sloppies
Yep, that's right. You can look forward to getting some crispy, juicy slow-roasted  Cebu Lechon in Laneway via Iskina Cebu. Sarap!
Kko Kko Nara
Pig out on: KFC with four different flavors (original, soy garlic, sweet & spicy, hot and spicy)
Kko Kko Nara specializes in KFC — not the American food chain but Korean Fried Chicken. It's crunchy, spicy and perfectly non-greasy. This festival's not going to let you go hungry.
Ninja Bowl
Pig out on: Genki Bowl, Yasai Bowl, Kabuki Bowl
It's almost like a food festival in itself, isn't it? Laneway's also bringing in Ninja Bowl and their delectable Japanese-inspired grain bowls.
Popaganda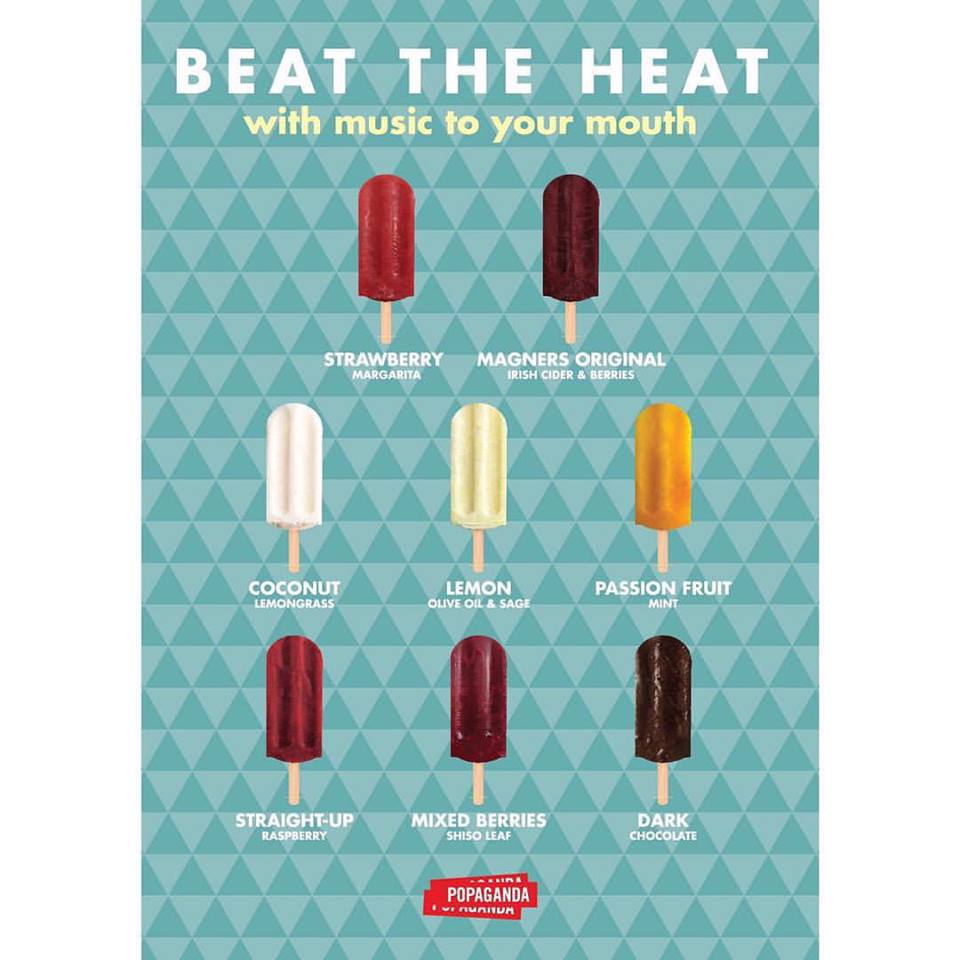 Pig out on: Pure Coconut, Lemon Olive Oil, Mango Coconut, Ginger Butternut Squash, Matcha Honeydew, Passionfruit, Strawberry-Orange-Banana, Avocado Cacao NBS, Mixed Berries, Banana Dark Chocolate, Straight-Up Raspberry, Lychee Beet, Kiwi Watermelon
Popaganda, a creative dessert company, serves the healthiest, most sustainable and naturally delicious desserts that only use organic ingredients. Their sorbets that are more than 70% fruit with organic raw agave nectar. They're so healthy, they're even safe for people with food restrictions, allergies and intolerances!
Project Acai
Pig out on: Beach Body To-Go (smoothie), Can't Let That Man-Go (smoothie), Where My Chocolate Abs? (smoothie), Original Flower Bowl (acai bowl)
As Singapore's first acai-dedicated superfood cafes, Project Acai has made making healthier choices not a chore, but fun part of life. Acai, their star ingredient, is a powerful antioxidant, and it makes the most nutritious and energizing snacks and desserts.
Ramen Keisuke Tonkotsu King
Pig out on: Tonkotsu Ramen Spring, Tonkotsu Ramen Summer, Black Spicy Tonkotsu Ramen
Singapore's ramen scene has never been the same since Ramen Champion 2011 Mr. Keisuke Takeda's Ramen Keisuke Tonkotsu King arrived in Singapore. If you haven't yet, take this chance to finally be able to slurp his award-winning recipes.
Shiraz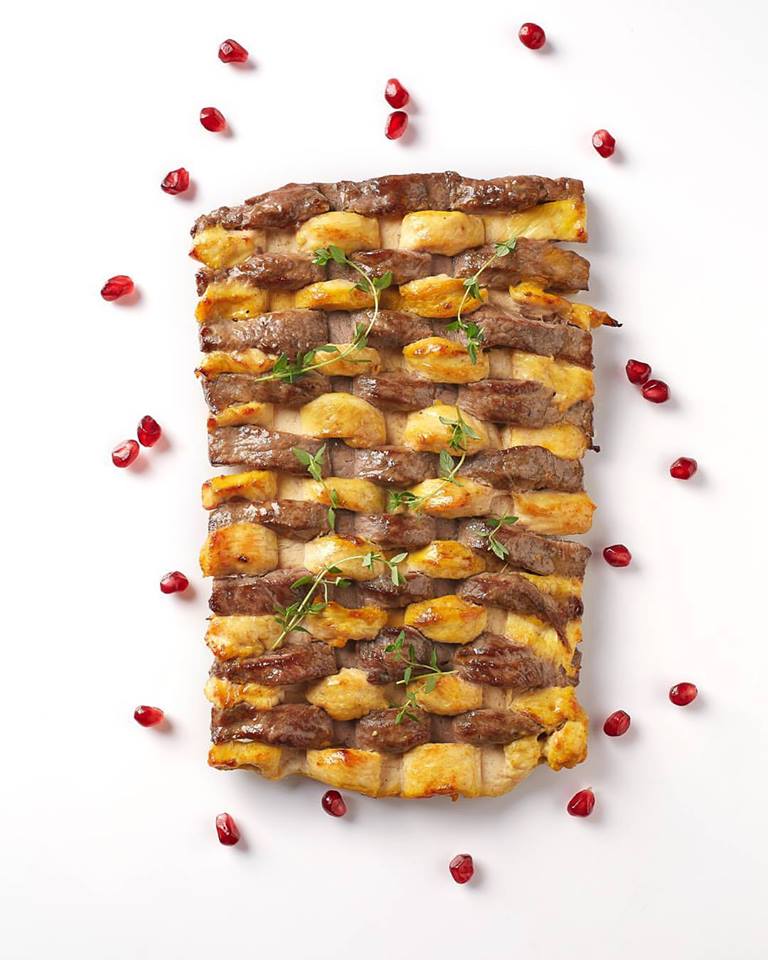 Pig out on: Lari Chicken, Lamb, Kubideh, Shiraz Platter, Salad Shirazi
If your taste buds are looking for some Persian, Shiraz will be in Laneway to offer you succulent grilled meats, aromatic stews, exquisite salads and delicious soups.
Sidecar Sausages
Pig out on: Spicy Spanish Chorizo, British Cumberland, The Scorpion
Sidecar Sausages will be back this year! Their specialty sausages contain no preservatives! And they're served in a pretzel bun with caramelized onions. Tell me you don't want some.
The Banyan Tamarind Foods
Rounding up the greener side of the table with Project Acai and Ninja Bowl is all-vegetarian Banyan Tamarind. It's perfect if you want your veg fast — they serve their food friendly, fast food style.
The Black Hole Group
Pig out on: The Rudolph
From a hostel to an eclectic cooperative of lifestyle and food brands, The Black Hole Group will be in Laneway this year to give you some amazing stuff to literally chew on.
The Travelling Cow
Pig out on: Risotto-stuffed Ravioli, Crispy Chicken Rice Balls
The Travelling Cow, the gourmet food truck, will make a lot of concert-goers happy. Just think gourmet comfort food x hip music festival!
Two Bakers
Pig out on: Moist carrot cake, dainty tarts with seasonal flavors, Le Chocolat Noir
If you want to go a little sweet, a little fancy, Two Bakers serves bespoke French and fusion-inspired pastries, fresh savory food, and specialty coffees — all crafted by a Le Cordon Bleu Paris trained chef.
What are you looking forward to eat? Tell us about it in the comments!