8 Ways to Make the Most Out of Your Singapore Trip
Spend less, have more fun!
by Abu Poblete | February 17, 2017
Even with  a small budget, you can make the most out of any trip — if you know how to spend it wisely. Singapore, while not exactly a cheap destination, can be well worth your while, especially if you know its hidden secrets. Here are our 8 tips on how to make the most out of your most-awaited Singapore trip!
Buy a data sim card for SGD15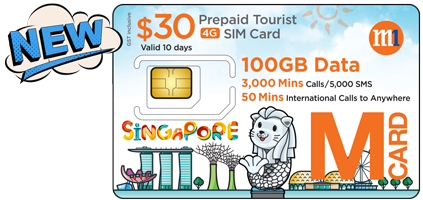 Internet connectivity is always important when travelling abroad. You'll need it for your map apps, searching for the nearest restos, and of course, posting updates on social media for all your friends to see. Although there's free Wi-Fi everywhere in SG, you'd want to have internet access everywhere you go. That's why the MCard is a lifesaver. For only SGD15 (about PHP500), you'll have 100GB data, 500 minutes for local calls, 100 local SMS and 20 minutes for international call to anywhere for 3 days!
In Changi Airport's Arrival lobby, you can find the M1 booth beside other telco booths (that also have pretty awesome data deals!). If you're traveling with your family or barkada, they also have pocket Wi-Fi for rent.
The Singapore Tourist Pass
At the Changi Airport MRT station, you can find fellow tourists lining up at the YourSingapore booth . This is because of the Singapore Tourist Pass that you can get there. These passes can give you unlimited rides on Singapore's public transport network. That means you can ride freely on SG's trains and buses without worrying about buying tickets every time you ride.
You can purchase the card for 1 day (about PHP703), 2 days (about PHP900) or 3 days (about PHP1,000) and get about PHP350 back when you return the card!
Tip: We recommend you ride the buses more. Not only is it relatively cheaper, but you'll also be able to explore and see SG's bustling city life more than when you ride the MRT. Plus, they have double-decker buses! And you needn't worry about the lines and routes as they're all easy to understand if you download the right apps.
Buy tickets at the airport
.
At the Arrival lobby of Changi Airport, a few booths away from the M1 booth, you'll see a big store giving out free SG guide brochures. They also sell tickets to the city's best tourist destinations, like the Jurong Bird Park, Singapore Zoo, Night Safari, among many others.
The prices are the same if you buy in these tourist destinations, but at least you won't have to wait in line.
Go to Malaysia while you're there
Since you're already in Singapore, extend your trip to Malaysia because why the hell not? All it takes is a six to seven-hour (relaxing) train ride and you're there! If trains aren't your thing, there are other modes of transportation available. You can find them  here.
Hawker Centres are the bomb
With great cultural diversity comes great places to binge. The best thing about SG other than their tourist places is their food.  You can find numerous Hawker Centres around the city, like Maxwell Food Centre in Chinatown, Lau Pa Sat in the Central Business District, Old Airport Road Food Centre in Old Airport Road, and Tiong Bahru Market in Seng Poh Road, among others.
Meals in Hawker Centres are worth SGD5 to SGD10, giving you the best meals for less.
Buy alcohol and food at 7-Eleven stores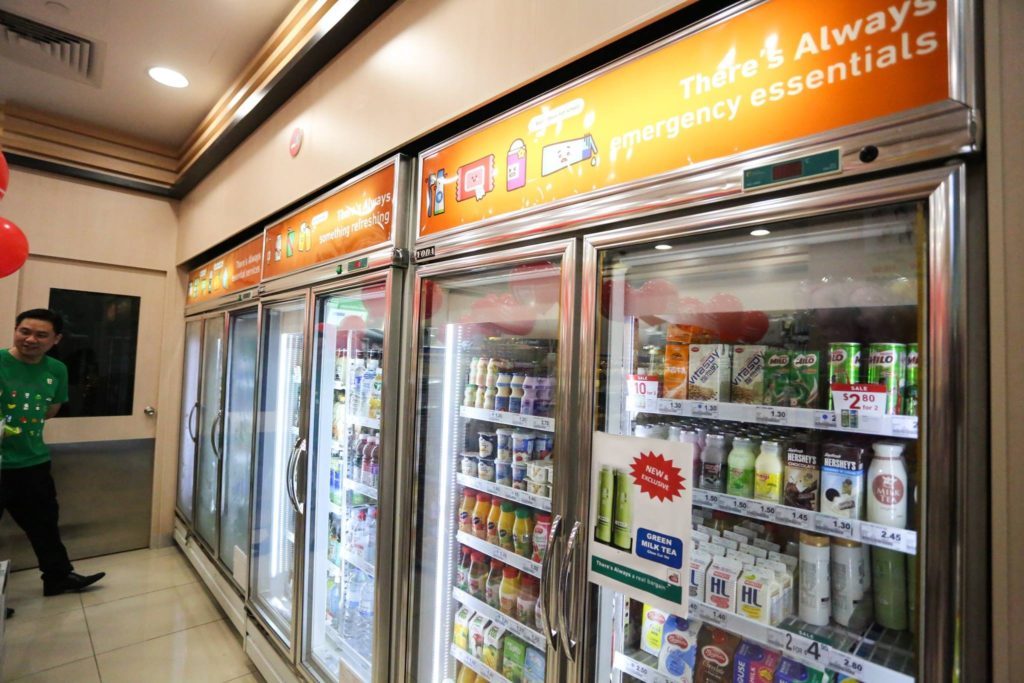 Going to bars in SG can be quite expensive, with a bottle of beer costing as much as PHP300 (OMG, right?). But here's a hack for you: Buy your alcohol from 7-Eleven stores, where a beer is only at PHP60 to 70 each — a little more expensive than its price in the Philippines, but it's the best option if you want to walwal without burning holes in your pockets.
Also, don't bother buying bottled water because SG's tap water is safe for drinking!
SHOPEEEEENG!
Shopping in SG can be quite affordable if you know where to go. Don't miss out on a walk through Chinatown, Mustafa in Little India, and Bugis Junction for some real affordable deals with great quality.
Get a low-cost flight
Before you prepare for everything else, booking a flight should always come first. That's why months (or even a year) before your trip, you should already be scouring airline flight promos like a madman. Finding a low-cost flight is like manna from heaven, and it can totally affect your entire trip budget. So scour away!
Here's a tip if you're planning on travelling more often: GetGo Rewards by Cebu Pacific is a helpful tool to save up on your flight without actually saving up money. Go  here  to find out more!
Know of any other travel hacks? Share them with us! 
This article was originally published on 8List.ph.
[/whole] [/row]