Last Minute Planning: The Best Time to Book Your Holiday Trip
Get the best flight deals for the season.
by Meg Santibanez | November 16, 2016
Have you been so busy this year to the point that you've forgotten to book your Christmas holiday vacation? Worry not because according to some Skyscanner-based sleuthing, there are still good deals for your much-needed end of the year break.
Generally, the best dates to book start around the second week of December 2016 with return trips the cheapest over the second week of January 2017. We've rounded up some popular international destinations for you. So, book away!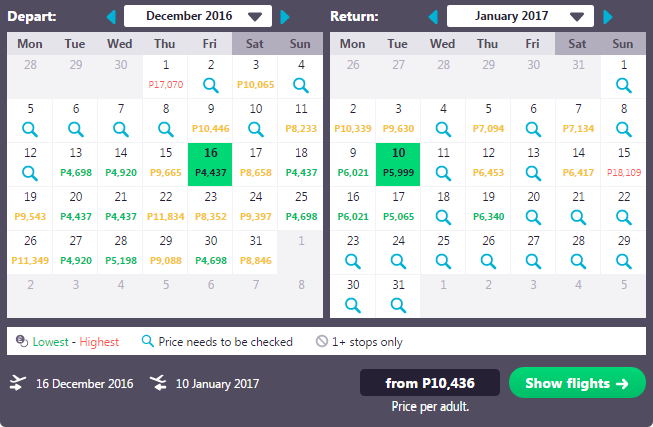 Start your Japan trip in Nagoya. Visit the 400-year old Nagoya Castle to come face to face with the destination's rich and long history. Then, you can go Toyota City next where Toyota Motor was born.  Explore a good number of museums like the Toyota Commemorative Museum of Industry and Technology that highlights the history of Toyota. After that, let yourself loose at the Osu Shopping District where you'll most likely find interesting goods you won't find elsewhere.
It's a festive December in Hong Kong. Celebrate Christmas or New Year's Eve at WinterFest. You can enjoy magical moments marveling at the spectacular PULSE 3D light show. The event will run from November 25, 2016 until January 1, 2017.
Read more about Hong Kong:
6 Hacks for a Budget-Friendly Hong Kong Trip
Top 8 Street Foods That Are Worth a Try When in Hong Kong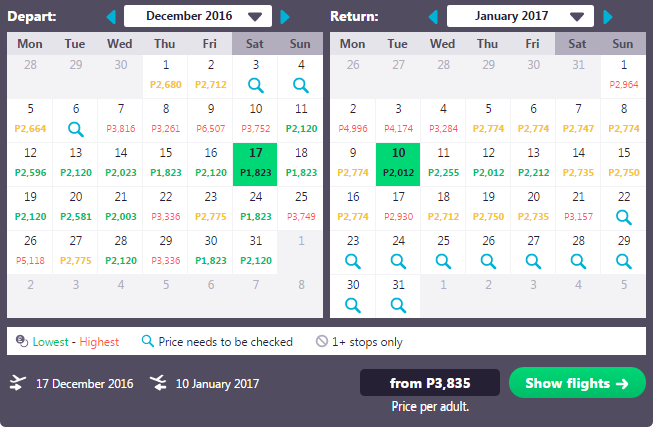 There are a lot of other attractions besides the iconic Taipei 101 (but the place will definitely be an awesome New Year's Eve spot). Take a day trip to the mountain town of Jiufen. And if you're up for the challenge, hike up Mt. Keelung and enjoy a panoramic view of the town and the sea.
Read more about Taipei:
Taipei in 8 Short Bursts of Adventure
Recreating Postcard Memories: Lessons from Family-Fun Taipei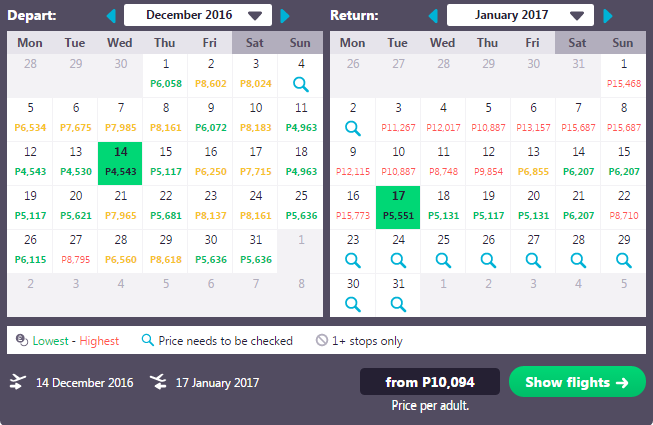 Explore the city's historical Gyeongbukgung Palace. It's one of the centers of the Joseon Dynasty. It makes for a great walking experience especially if you're a fan of historical Korean drama series. After that, visit the traditional village called Bukchon Hanok Village. And for a more urban setting, take the tube to Myeong-dong, one of the primary shopping districts in Seoul.
Read more about Seoul:
Winter in South Korea: A Love Affair
Korean Street Foods You Shouldn't Miss
22 Hacks for Making the Most Out of Your Seoul Trip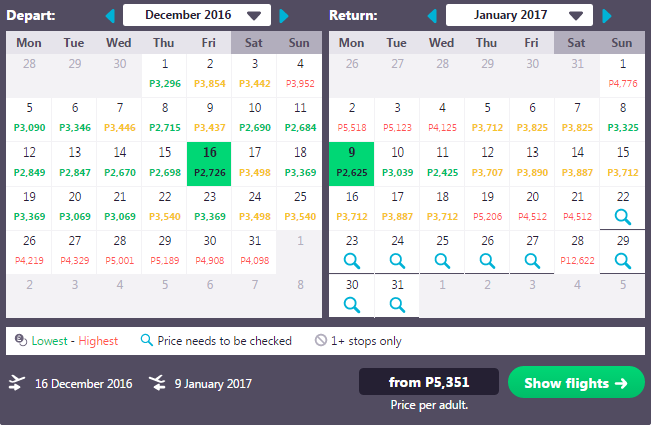 Singapore remains to be one the world's most expensive cites but it also has a lot of places where you can get very cheap deals — you just have to know where to find them.
Read more about Singapore:
City Guide: Singapore for the Budget Explorer
Singapore's Best Pubs and Bars
Obscure Guide: Singapore
Singapore's Wildlife Attractions Part 1: Jurong Bird Park
Singapore's Wildlife Attractions Part 2: The Singapore Zoo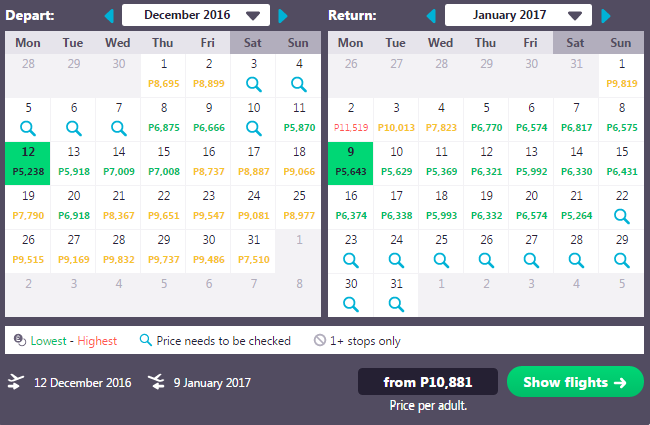 Who says you can't spend the holidays in a tropical paradise? Head to Bali for sand, sea, surf and of course, some R&R.
Read more about Bali:
Chic & Cheap: A Week of Surf Camp Escapades in Bali
Holiday R&R: Bali, Indonesia
Bali, Indonesia: 10 Luxury Hotels and Resorts That Will Make You Want to Save Up
Where are you spending the holidays? Share your plans with us below!
(Featured image © Rikki Chan/Unsplash)