Cheap Eats: Manam Comfort Filipino Food
Here's where you should get Filipino food.
by Kevin Christian L. Santos | December 29, 2015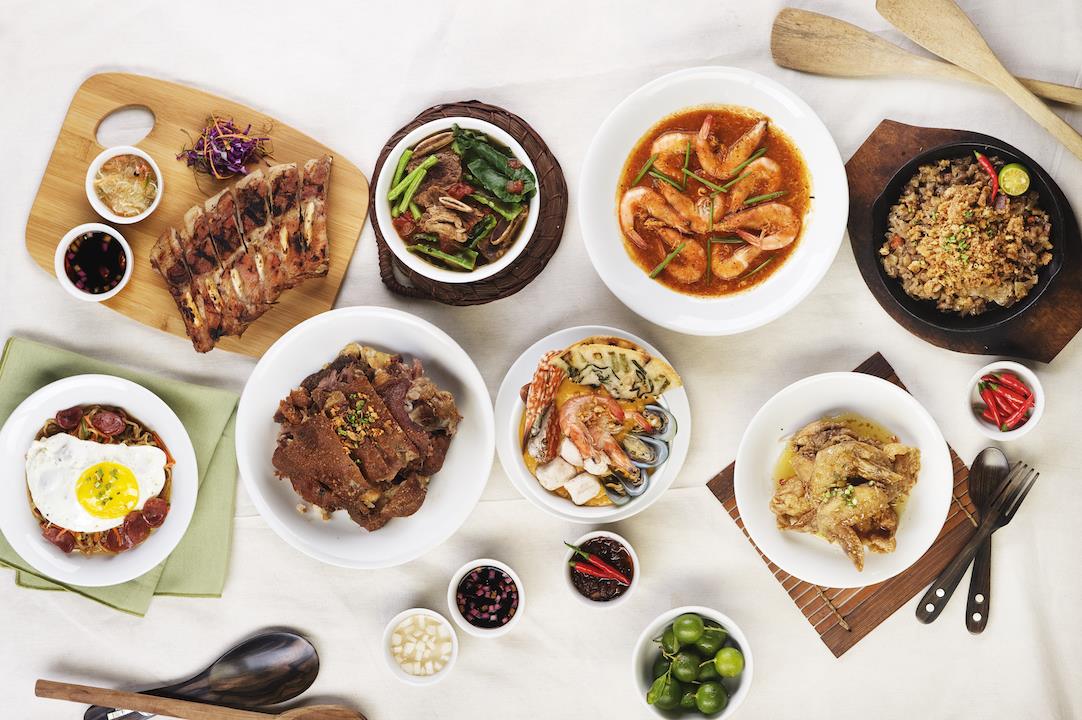 Besides drinking, one thing we Filipinos love to do is eat. We know a thing or two about food and we take pride in our cuisine. Filipino food even emerged as the 2nd best food in the world according to a poll done by CNN. But what makes Filipino food? Some might say it's a mix of Malay, Chinese, and Spanish cuisine. It's mixing all these influences and putting our own twist to it to accommodate local ingredients and palate per region in the Philippines. Enter Manam.
Owned by the Moment Group, Manam Comfort Filipino serves the Filipino comfort food you know and love and also offers delicious twists to said comfort food. And they do these twists well. Eating here is like experiencing something familiar and new at the same time. It doesn't hurt either that the prices won't make your wallet cry and moan. All dishes also come in sizes: small (good for one), medium (good for three), and large (good for six). Perfect for when carving for comfort solo or if you're in a group.
The menu is divided in two categories: Classics and Twists. For classics, you absolutely cannot go wrong with their House Crispy Sisig (small: 130, medium: 215, and large: 385). It may very well be the best sisig in Metro Manila.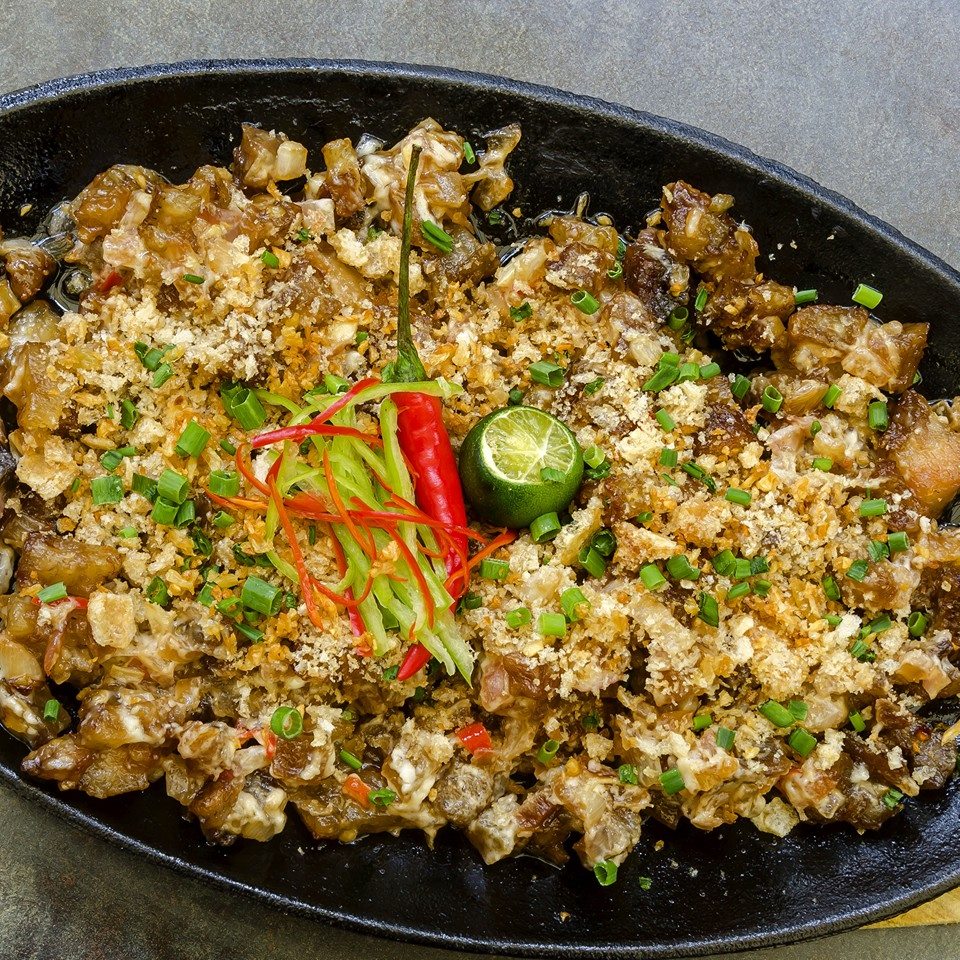 Umay? Order their Ensaladang Namnam (small: 125, medium: 205, and large: 365). It's a mango salad topped with bagoong, tinapa flakes, pomelo, native tomatoes, peanuts, and red onions. It's sweet, salty, sour, and refreshing at the same time.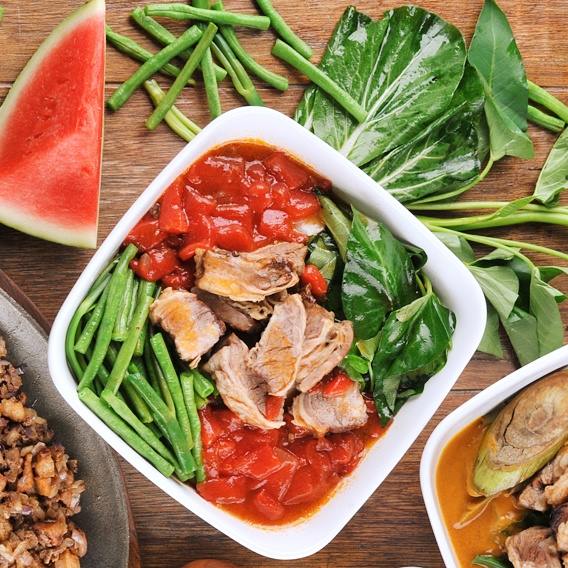 On the twisting side of the spectrum, a dish worth noting is their Sinigang na Beef Short Rib With Watermelon (small: 230, medium: 405, and large: 735).  The sweetness of the watermelon strangely compliments the dish's signature sourness. The flavor is hearty and comforting. It's like getting a hug from your new favorite person in the whole wide world. It's sanctuary in a bowl.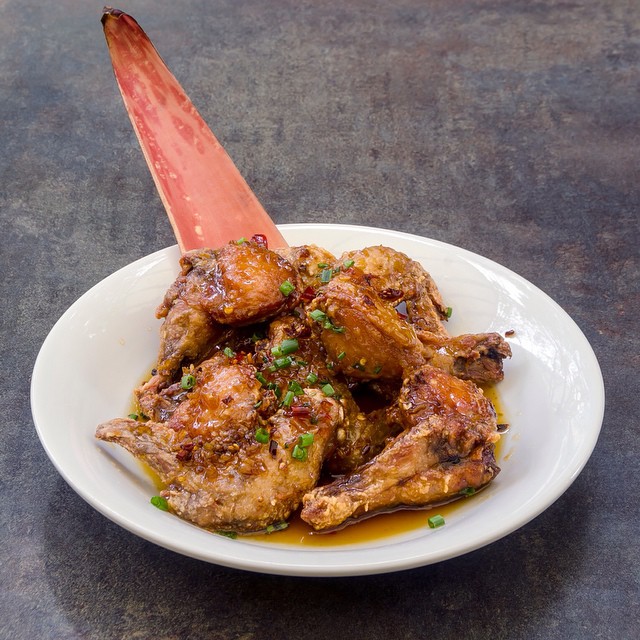 For barchow, grab a plate of Caramelized Patis Wings (small: 165, medium: 295, and large: 525). It's sweet, smoky, and that patis' tartness gives it that Filipino oomph.
Now that you're done reading, plan your Manam adventure soon. It's the perfect place to have something comfortingly familiar and refreshingly new.
Manam Comfort Filipino has branches in Greenbelt 2 in Makati, SM Mall of Asia in Pasay, and Ayala Fairview Terraces in Quezon City.