5 Manila Spots that Prove Hostels aren't Just for Backpackers Anymore
Includes rooftops, barbecue, and comfy beds!
by WindowSeat.ph | June 15, 2015
Gone are the days when people would stay away from hostels because they're a dingy, sketchy last resort. The recent years have introduced new concepts that cater not only to backpackers/flashpackers, but also to families and bigger groups who a decade ago would not have come anywhere near such places.
Manila's hostel game is becoming stronger by the day, offering not just tastefully-designed rooms and hotel-quality amenities, but also spaces for art, music, food and a whole lot of personalized customer service. Here are five of them that you should check out.
MNL Boutique Hostel
Address: B. Valdez, Makati, Kalakhang Maynila
Contact number: (02) 511 7514
Email: stayandplay@mnlboutiquehostel.com
Made possible by friends and backpackers, this hostel proves that one can live a backpacker lifestyle while still enjoying hotel-grade comfort.
MNL Boutique Hostel doesn't have a curfew and has a luggage storage that allows you to leave your bags while you're traveling around the city (or the country). They also entertain visitors with their "Regular Sidewalk Fun-tivities," and their staff (referred to as the "cool-cierge") can help you with tours in and outside Manila.
Rooms:
Double Room / Twin Room – starts at 725 Pesos
Two-Bedroom Mixed – starts at 595 Pesos
8-Bedroom Mixed – starts at 495 Pesos
6-Bedroom Mixed – starts at 525 Pesos
4-Bedroom Female – starts at 645 Pesos
Rates vary. MNL Hostel has a booking tool here.
Pink Manila Hostel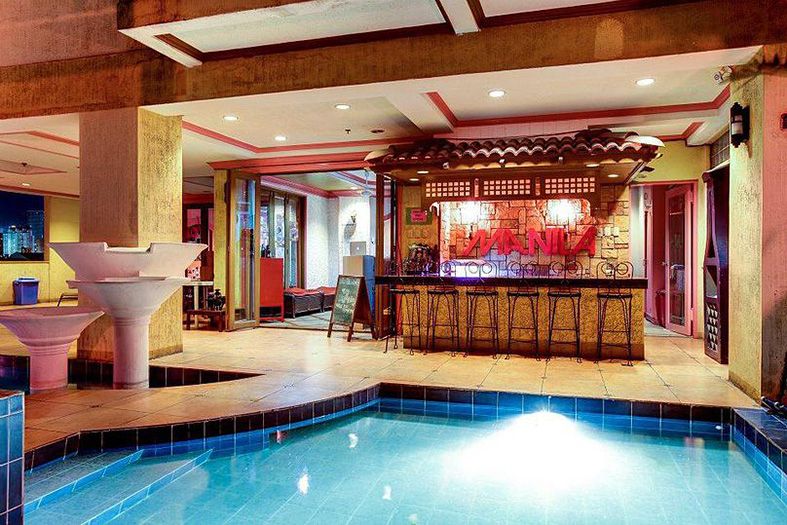 Address: 2551 Don Pedro St. Cor. Bautista St. Malate, Manila 1004
Contact numbers: (02) 4843145 and +63 905 573 0736
E-mail: pinkhostel@gmail.com
Open 24 hours a day, seven days a week, this hostel is located in the bustling Malate area. Highlights include a hip game/pool area that's open til 2am, a rooftop for events, a fully equipped kitchen and a gym.
Rooms:
Twin Room (1,600 Pesos)
Penthouse good for 12 people  (450 Pesos)
Three dorms for 8 pax each (all starting at 570 Pesos)
Lokal Hostel

Address: 3F 5023 P. Burgos St. Brgy. Poblacion, Makati City, 1210
Contact numbers: (02) 890 0927
Email: lokalhostel@gmail.com
Lokal is another hostel that knows what young travelers are looking for: good vibes. It's conveniently located near dozens of bars, restaurants and cafes in Makati, has a roof deck for parties and barbecues, and is an occasional venue for quirky pop-up stores. You're also in good hands here—the place has a 24-hour security system and they were recently accredited by the Department of Tourism.
Rooms:
Private Room (1,400 Pesos)
Dorm Room (600-700 Pesos)
Fan Room (500 Pesos)
Makati Junction Hostel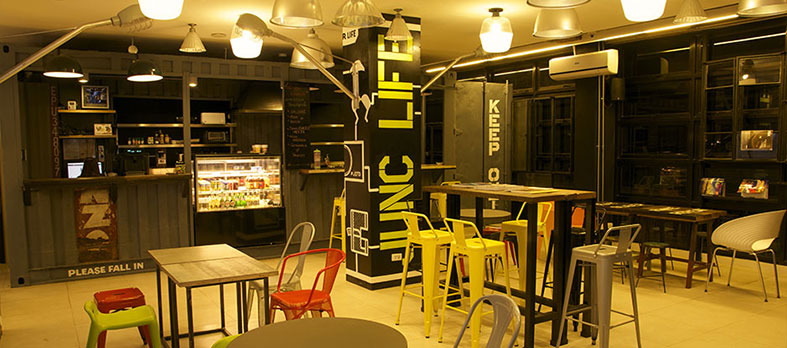 Address: Annex Matheus Building, Gen. Luna Corner Don Pedro Streets, Barangay Poblacion, Makati City 1210
Contact numbers: (02) 5016575 and (02) 5016578
Email: manager@junctionhostels.com
This hostel used upcycled constructions materials for their industrial-style dorms and private rooms. They have a cafe/bar, a TV room, a pool table and a beautifully-decorated lounge that's open 24/7. They also host events like quiz nights, gigs, and art exhibits.
They also have a tour desk to help you arrange your travels. They promise to help visitors make their dream Philippine trip a reality: "Go on and ask our motley crew—massive hipsters, the lot of them. Just say 'Kumusta!' and they'll link you to the right people."
Find out about the hotel's events here.
Rooms:
Private Queen or Twin (starts at 1,800 Pesos)
En Suite Bedrooms for Ladies (starts at 850 Pesos per person)
Coed Triple Room (850 Pesos per person)
Coed Four-Bedroom Dorm (850 Pesos per person)
Coed Six-Bedroom En Suite Dorm (650 Pesos per person)
Z Hostel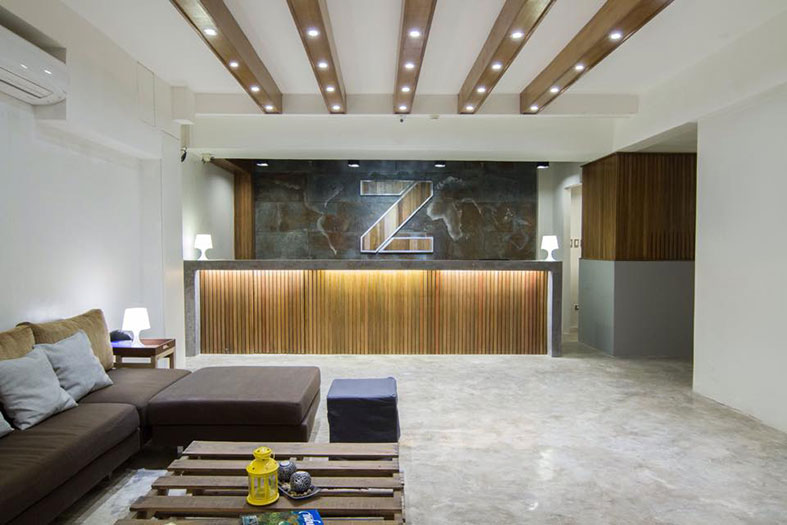 Address: 5660 Don Pedro Street, Makati City, Philippines 1210
Contact number: +63 927 965 2692
Email: reservations@zhostel.com and inquiry@zhostel.com
They call it the "luxury hostel for the smart traveler." With 30 rooms and 128 beds, this place is so far the biggest and only luxury hostel in the country. Tours in and out of Manila can be arranged from here, and they allow guests you keep luggage in storage for up to one month.
Z also has regular events on the roof deck, the biggest being Sunday Slowdown, which starts at 4:20pm. If you find anyone wearing a Z Hostel shirt (you'll usually see them at the most fun, exciting events and destinations in and out of Manila), ask about the place and they would most probably be very excited to tell you all about it.
Rooms:
Private Room (2,700 Pesos)
All-Female Dorm (1,350 Pesos)
Mixed Dorm for 8 pax, 6 pax, and 4 pax
Got Manila hostels to recommend? Share them in the comments!