PSA: Taiwan is *Finally* Open to Pinoy Tourists; Here's Where to Stay Under P3k/Night
Pinoys can enjoy visa-free travel to Taiwan until July 2023.
by Ina Louise Manto | December 06, 2022
You can stop pining over a Taiwan holiday – the country is open to Filipino tourists again. After closing its borders and applying strict lockdown measures, Taiwan finally reopened to select countries in September and required tourists to undergo quarantine in government facilities. Now with eased travel restrictions, Filipinos can enjoy visa-free travel to Taiwan from September 29, 2022 to July 31, 2023, for up to 14 days. To help you plan your trip, we've rounded up a list of accommodations in Taipei that are under P3k/night:
Cavemen Hostel
Location: 7F, No. 34, Guanqian Road, Zhongzheng District, 100 Taipei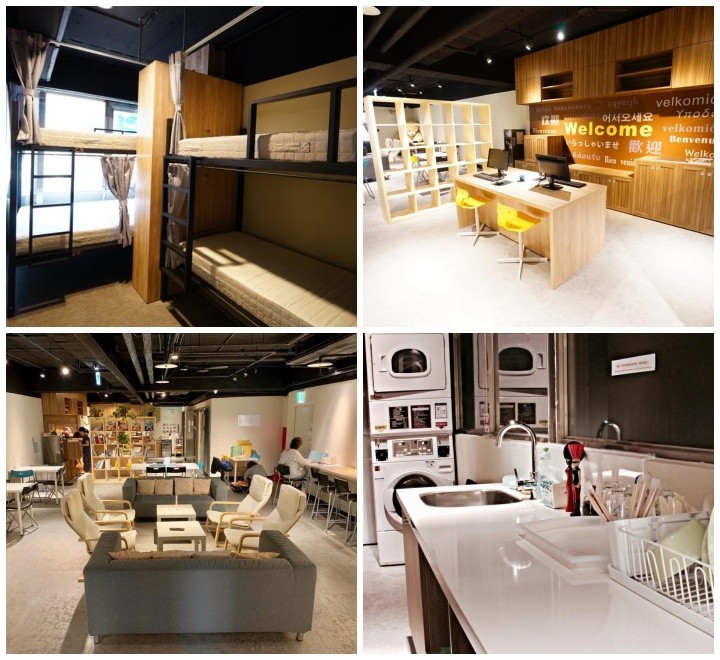 Nestled 700 meters from Taipei Bus Station, Cavemen Hostel is a popular accommodation among solo travelers due to its location, amenities, and price. Each bunk bed has private curtains, a spring mattress, a universal power socket, an LED reading light, and a personal locker. For female travelers, there are female-exclusive dorm rooms here as well. Guests can also enjoy the following shared amenities: kitchen, bathroom, lounge/office area in the lobby, and washing machines.
Rates start at P1,273 per night. Book here.
CU Hotel Taipei
Location: 2F No. 198, Minsheng West Road, Datong District, 103 Taipei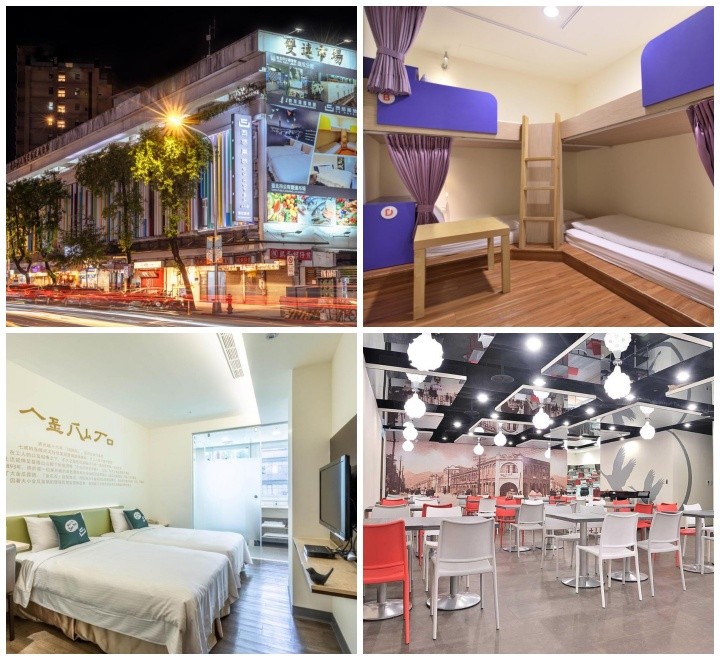 If you're down for a serious food experience in Taipei, CU Hotel is ideal since it's just beside Ninxia Night Market. The modern hotel offers both dorm and private rooms, with rates starting at P1,632 per night for a bunk bed in a shared dorm room. This also includes access to a pantry and a business center. Laundry services are also available for an additional fee. Getting your way around the city wouldn't be a problem too, as the hotel is just a 10-minute walk to Shuanglian MRT Station.
Book here.
Fun Inn Taipei Hostel
Location: 2F No. 21, Yanping South Road, Zhongzheng District 10043 Taipei
If you're focusing on traveling and only need a place to stay for the night, Fun Inn has various shared air-conditioned dorm rooms that will not break the bank. At P1,275 a night, you'll have a comfy bunk bed with a curtain for privacy, a socket, and a private locker. Each dorm room also has a shared toilet and bath. Convenience is also what it offers since it's just a five-minute walk from Beimen MRT Station and seven minutes to the Ximen Station and Ximending shopping area.
Book here.
Wabisabi Apartment
Location: Wenshan District, Taipei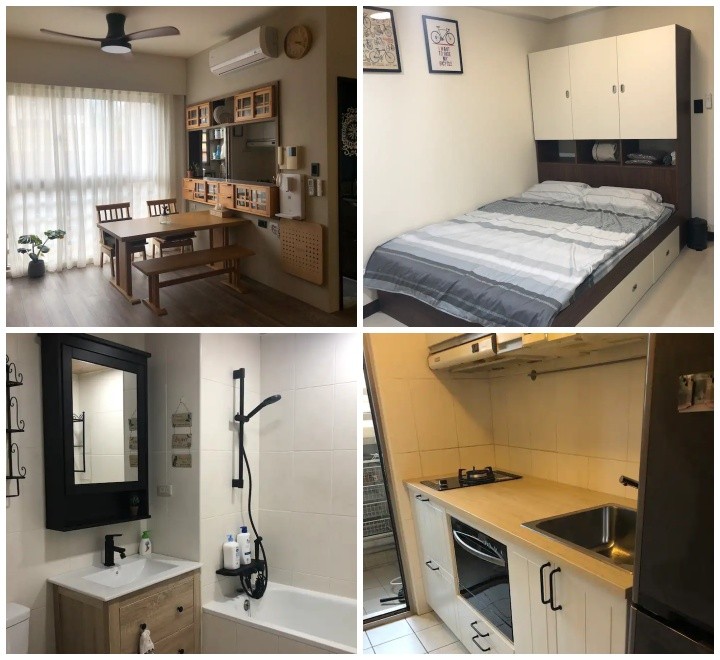 Perfect for group travelers, Wabisabi is an exclusive apartment that can accommodate up to four guests. The two-bedroom property has been the owner's home for eight years and has recently opened to the public. It features cozy interiors and everything you'll need, including a kitchen, two living areas, a private bathroom, and a smart TV with Netflix. The apartment building is also next to an MRT station so public transportation wouldn't be a problem.
Rates start at P2,553 per night. Book here.
R2 Apartment Room
Location: Zhonghe District, Taipei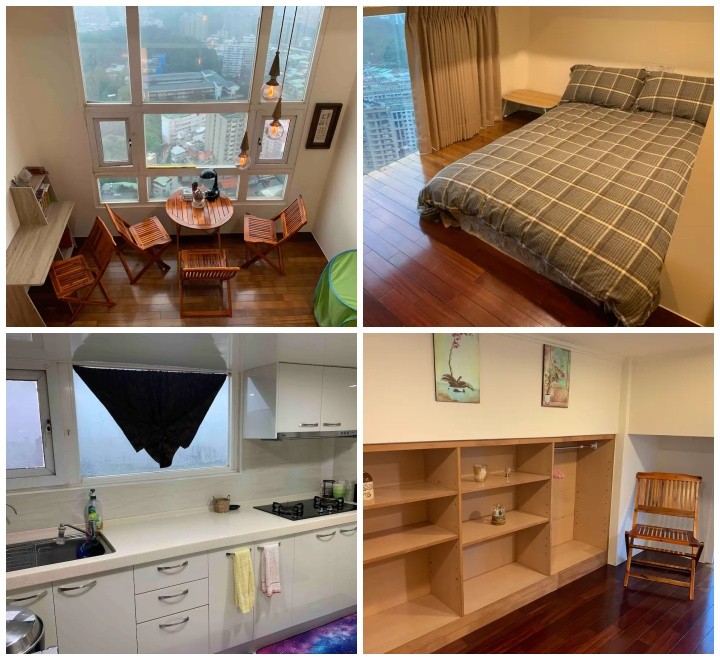 Nestled on the 36th floor of a condominium, R2 is a cozy and picturesque apartment room that's exclusive to female guests only. You're probably visiting Taiwan to explore and try new food, but the view from the room will make you want to stay indoors! The apartment actually has a loft where you'll find a comfy bed by the window. It also has a kitchen, closet, dining area, and shared bathroom.
Rates start at P912 per night. Book here.
Room for Backpackers
Location: Da'an District, Taipei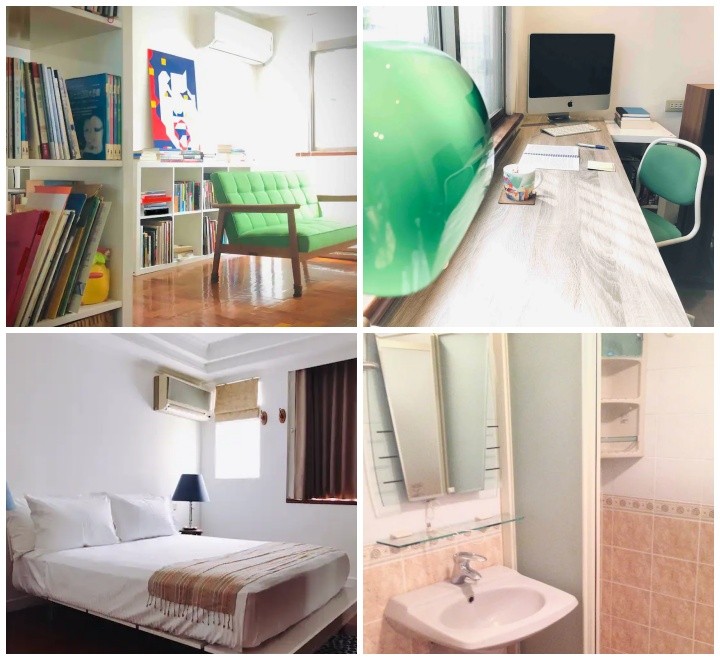 This minimalist room is nestled on the third floor of an old apartment building in central Taipei. It requires a minimum of three nights, which is perfect for tourists planning a long vacation or going on a business trip, as there's an office space in the room as well. If you've got a penchant for reading, you'll love hanging out in the spacious living area where you'll find shelves full of novels and brochures. You'll have the room to yourself but will share common areas with the owner: a living room, a walk-in closet for shoes and storage, a kitchen, and a back balcony.
Rates start at P2,204 per night. Book here.
Star Hostel
Location: 4F No. 50, Huayin Street, Datong District 103 Taipei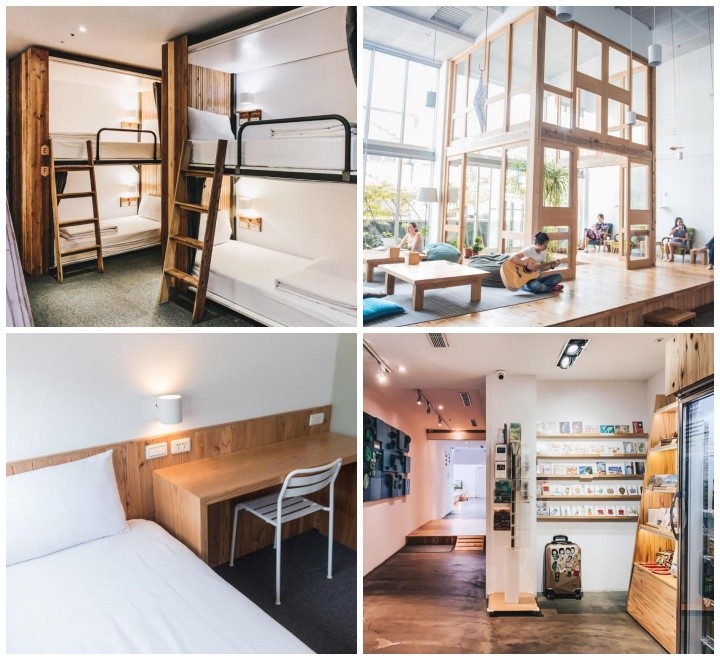 A popular hostel near Taipei Main Station, Star Hostel caters to different types of travelers: from solo backpackers to families. They have shared bunk beds in dorm rooms, single rooms (which are recommended for international tourists arriving from October 13), deluxe family rooms, and more. Unlike other hostels we've listed, breakfast is already included in your fees, even if you're just staying in a shared dorm room. Star Hotel's common areas include a picturesque lounging area with bright floor-to-ceiling windows, and a kitchen and dining area. Traveling from the airport wouldn't be a problem too, since the hostel is just a five-minute walk from the Airport MRT Taipei Station (A1).
Rates start at P1,705 per night for a dorm room. Book here.
F Hotel
Location: No. 409, Jixian Road, Luzhou District, 247 Taipei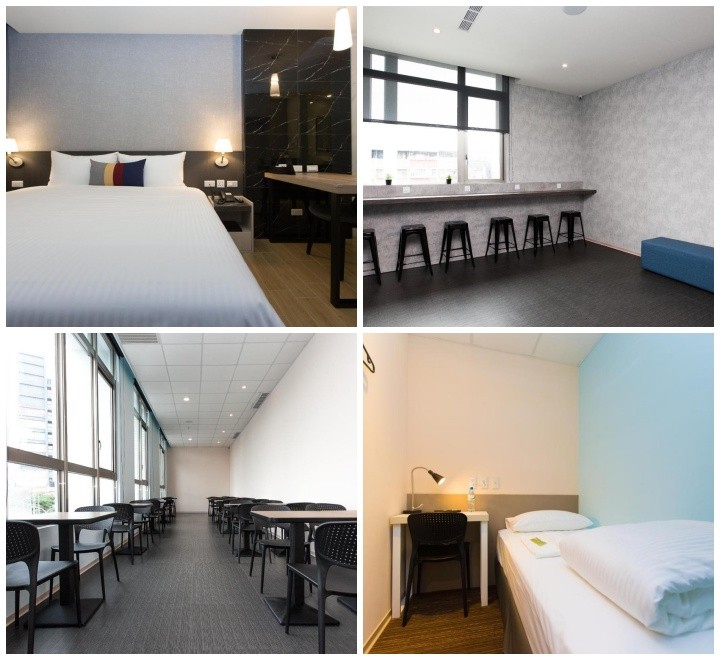 F Hotel in the Luzhou District is another stay that's ideal for solo travelers. If you're on a budget and want to save up on meals, breakfast is already included in the P2,004 you're paying for when staying in a Single Room. This room is air-conditioned and has a flat-screen TV, a clothes rack, and access to free Wi-Fi. However, toilet and bathroom use is shared.
Rates start at P2,004 per night. Book here.
10 Free Things to Do in Taipei, Taiwan's Bustling Metropolis
10 Free Things to Do in Taipei, Taiwan's Bustling Metropolis
Kyzia Maramara | Jul 22, 2019
​Looking for other places to explore? Join WindowSeat.ph's official Facebook community What's Your Trip PH for more recos!