New Airline Routes to Watch Out for This 2017
Travel in 2017 is just about to get more exciting.
by Therese Aseoche | January 02, 2017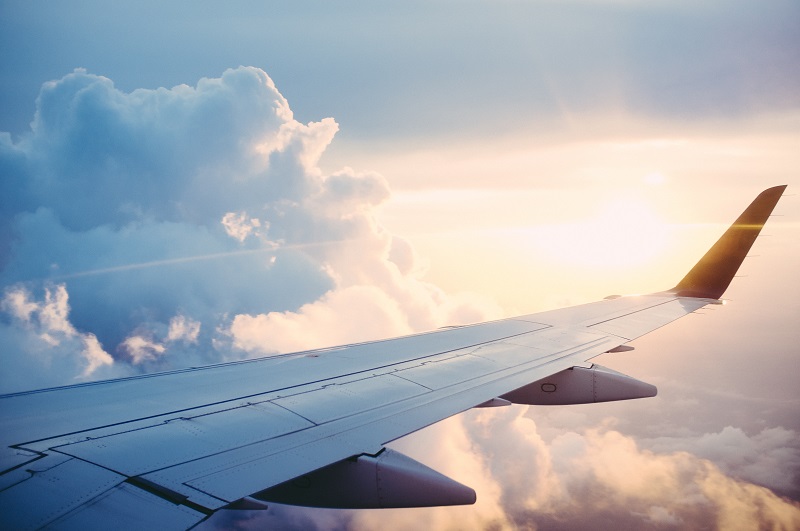 For avid travelers and backpackers out there already planning trips from country to country, you'll be excited to hear about all the new routes and flights from different airlines are launching this year. Here are just a few of these airlines set to expand their horizons this 2017.
ANA
ANA starts off the year with two new routes.
In late January, ANA will be taking passengers flying to and from Narita International Airport in Tokyo to Shanghai Pu Dong Airport while in mid-February, it will be launching its flight from Narita International Airport to Mexico City International Airport.
QATAR AIRWAYS
Qatar Airways will be launching a number of new routes this year from Doha International Airport which includes flights to the following cities: Sarajevo, Bosnia; Skopje, Macedonia; Libreville, Gabon; Nice, France; Chiang Mai, Thailand; Douala, Cameroon; Dublin, Ireland; and Auckland, New Zealand which will soon be known as the world's longest commercial flight beginning February.
BRITISH AIRWAYS
British Airways will also introduce its longest direct flight from London Heathrow Airport to Arturo Merino Benítez International Airport in Santiago, Chile sometime in March.
It will likewise start servicing passengers from London Gatwick Airport to Fort Lauderdale-Hollywood International Airport in Florida in July, to Louis Armstrong New Orleans International Airport in March, and to Oakland International Airport in California also in March.
DELTA
In late May, Delta will commence its two new direct flight routes from London Heathrow Airport to Portland International Airport in Oregon, as well as from Glasgow Airport to JFK International Airport in New York.
VIRGIN ATLANTIC
Virgin Atlantic will be operating from London Heathrow Airport to Seattle-Tacoma International Airport in late March, and from Manchester Airport in UK to JFK International Airport in New York in late May.
SINGAPORE AIRLINES
Singapore Airlines currently flies four times a week to Moscow Domodedovo Airport but this year, it will be extending its flight that won't only stop in Moscow, but will depart and head to Arlanda Airport in Stockholm. The additional stop will commence in late May.
KOREAN AIR
Korean Air will be the first ever to introduce a direct flight from Northeast Asia to Barcelona with its new Seoul Incheon – Barcelona route in April.
HONG KONG AIRLINES
Hong Kong Airlines expands its network into North America with the introduction of its new non-stop flight from Hong Kong International Airport to Vancouver International Airport in Canada. It's set to begin late June.
Which of these new routes by these airlines are you happy about? Share us your travel plans below!