Newest Theme Park Attractions to Experience This 2018
Your trip to Disneyland and Universal Studios is about to get more exciting.
by Therese Aseoche | January 17, 2018
If you're not already in the know, there's a lot to expect of Disneyland and Universal Studios this year. From new rides to theme park changes, here's a complete list of new additions that are worth booking tickets to!
"Up"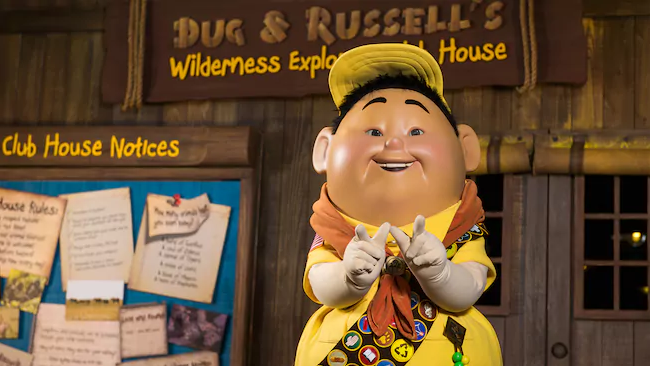 In celebration of the 20th Anniversary of the Animal Kingdom in Walt Disney World, the Disney-Pixar film "Up" will be included in a new show debuting Spring 2018 where Senior Wilderness Explorer Russell and Dug discover species of birds from around the world. This show will be replacing the "Flights of Wonder" attraction which had been around since 1998.
Toy Story Land
Toy Story Land, which is already located in Walt Disney Studios Park and Hong Kong Disneyland, will finally be added in two other parks this Summer and April 2018 respectively — Disney Hollywood Studios and Shanghai Disneyland.
The themed land at Hollywood Studios will feature two rides, the main attraction being the Slinky Dog Dash, a family-friendly rollercoaster, and another ride being the Alien Swirling Saucers based on The Claw and the Little Green Men. There will also be a quick-service restaurant called Woody's Lunch Box serving American food and soda floats.
Shanghai Disneyland, on the other hand, will have the Woody's Round-Up, Rex's Racer (RC Racer for Walt Disney Studios Park and Hong Kong Disneyland), and Slinky Dog Spin.
Incredicoaster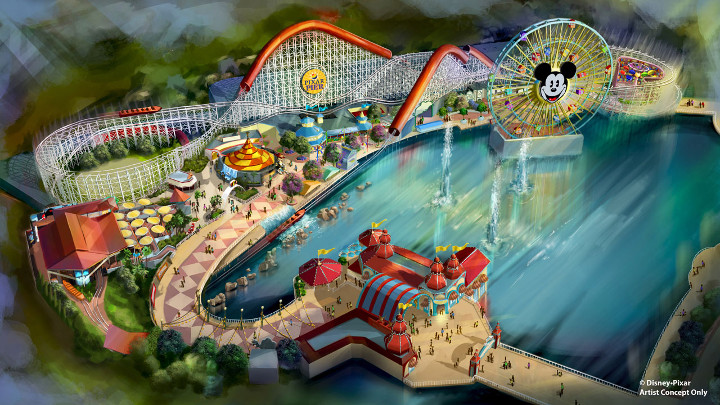 Arriving at Disneyland California Adventure Park this Summer 2018 is the newly designed Pixar Pier and its highlight ride inspired by The Incredibles 2, the Incredicoaster, replacing the iconic California Screamin'. There will be other revamps to be made in the area such as new gondolas at the Mickey's Fun Wheel Ferris Wheel and an Inside Out Land to be launched at a much later date.
Disney FanDaze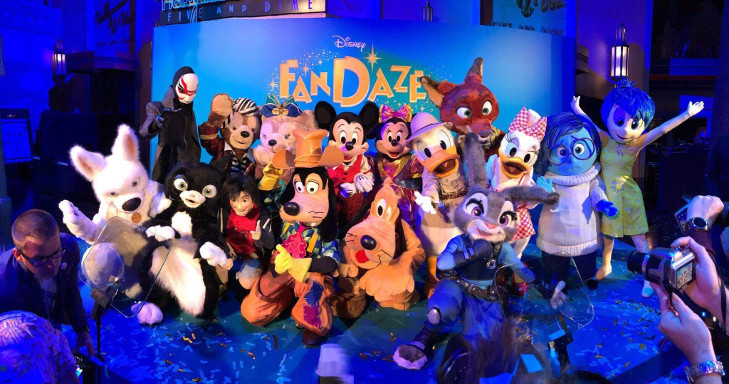 Disneyland pays homage to the 90s with the Ultimate Fan Event at Disneyland Paris just for the first weekend in June. According to Disney, there will be "one-of-a-kind shows, rare and never-seen-before Disney Character Encounters, live entertainment, iconic attractions" among plenty other surprises.
Some of the attractions include a DuckTales Parade and a Goofy Movie-themed concert which will delight the millennial crowd.
Fast & Furious – Supercharged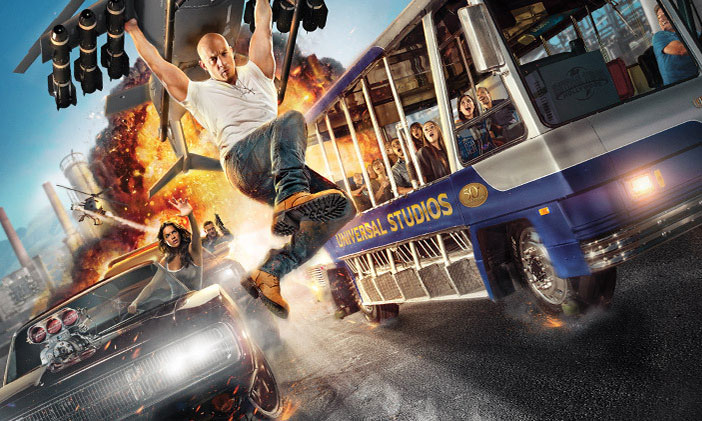 Fans of the Fast & Furious franchise will absolutely love Universal Studios Orlando's version of the Fast & Furious – Supercharged attraction which is already in place at Universal Studios Hollywood. Opening in Summer 2018, this 4D dark ride immerses riders to a story featuring much of the original cast which ends on a high-speed chase aboard a party bus.
The best thing about this new upcoming attraction is its usage of a virtual line system where parkgoers can choose the time they want to visit the ride on the Universal Orlando Resort Mobile App or at park kiosks instead of lining up. Plus, there will be 15 Fast & Furious cars on display for parkgoers to see and take photos with.
DreamWorks Theater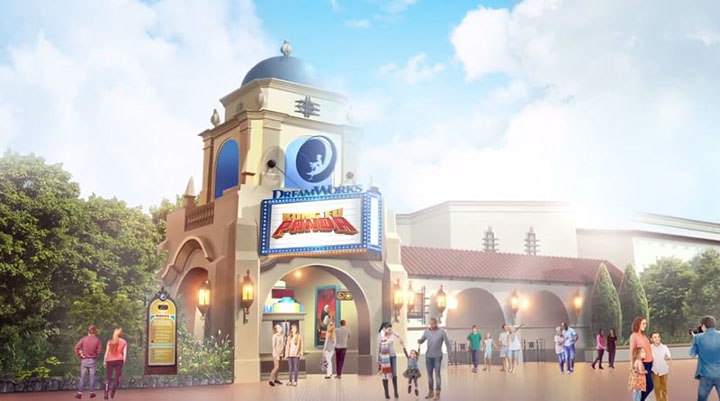 It's time to bid goodbye to Shrek 4D in Universal Studios Hollywood this year as it's going to be replaced by an all-encompassing DreamWorks Theater. As the name suggests, it will showcase short clips based on different DreamWorks animated movies, starting with Kung Fu Panda this Summer.
Sailor Moon: The Miracle 4D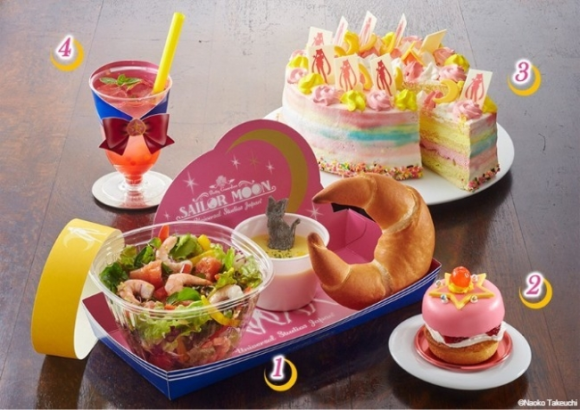 Universal Studios Japan has always featured attractions based on popular anime and video games for the annual Universal Cool Japan during summer but, for the first time this year, Sailor Moon will be added to the lineup. Sailor Moon: The Miracle 4D will be a 4D theater show which USJ promises to be "emotionally moving" with a brand new story line created especially for the summer event.
Sailor Moon fans will also enjoy Sailor Moon-themed food and drinks as seen in the photo above!
Final Fantasy XR Ride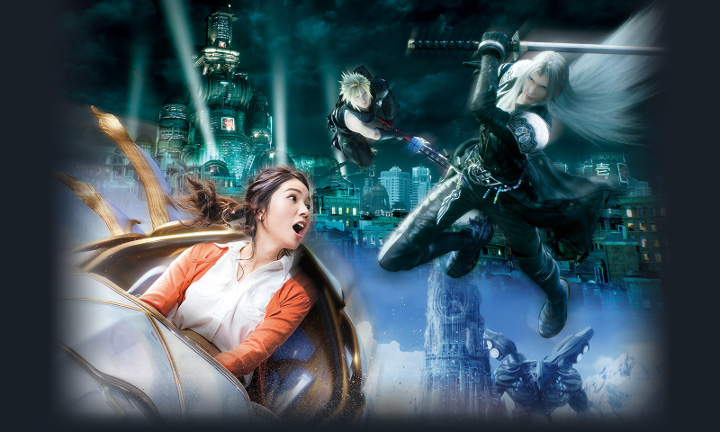 Another thing to be very much excited about this year is a Final Fantasy-themed virtual rollercoaster also in USJ which will be opened to parkgoers beginning January 19. According to Japanese pop culture website SoraNews24, riders will board airships and "embark on an adventure that has them warping between multiple Final Fantasy worlds, encountering heroes and harrowing situations along the way."
Infinity Falls