PAL Provides an Option for 'Distancing Seats' in Flights Starting July 1
Middle seats or aisle seats will now be left empty.
by Kyzia Maramara | June 17, 2020
Even though it doesn't look like the coronavirus pandemic will be resolved any time soon, life must go on. Local airlines are gradually resuming their operations, but this time, they're enforcing strict health protocols. Global tourism might not be back in full swing for a while, but those who need to travel might want to prepare for the new normal of flying. Take distancing seats inside planes, for example.
Onboard distancing
Philippine Airlines (PAL) announced that their aircraft will start leaving some middle and aisle seats empty starting July 1. Some Business Class cabins will likewise have divider panels. These are all part of PAL's efforts to comply with social distancing measures due to the coronavirus pandemic.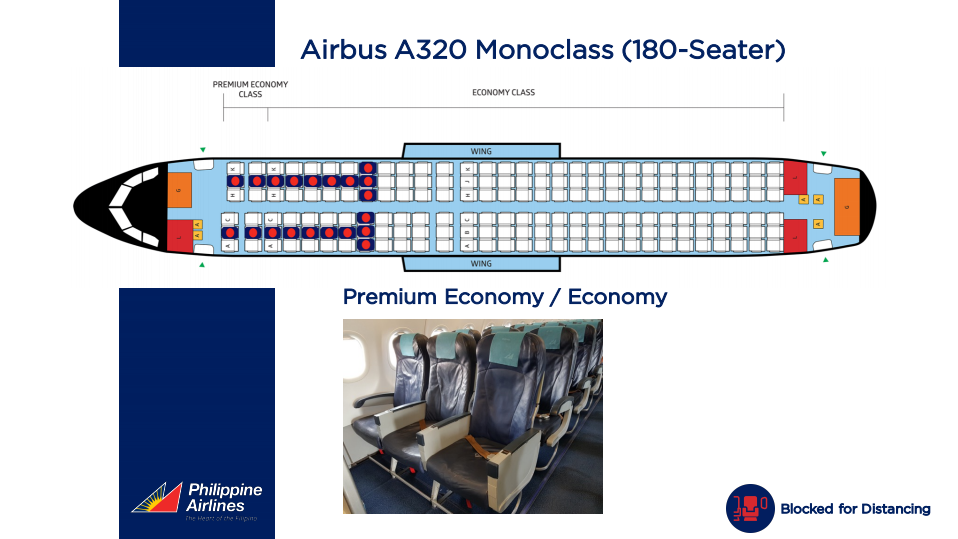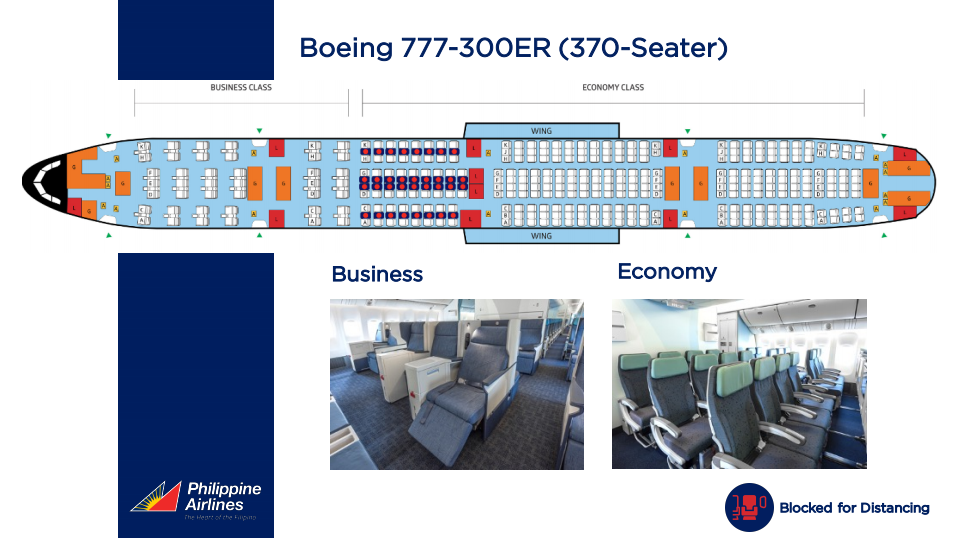 'Distancing seats' let passengers choose from having a middle or an aisle seat left empty beside them. However, these don't apply for certain rows in the Economy cabins.
Starting July 1, passengers can choose a 'Distancing Seat' if they book a Premium Economy Class or Economy Flex fare for all PAL flights. Booking is via PAL's website, mobile app, visiting any PAL Ticket Office, or calling PAL's hotline (+632) 8855-8888.
The 'distancing seats' vary per aircraft, you may consult PAL's handy Seat Maps for Onboard Distancing if before booking.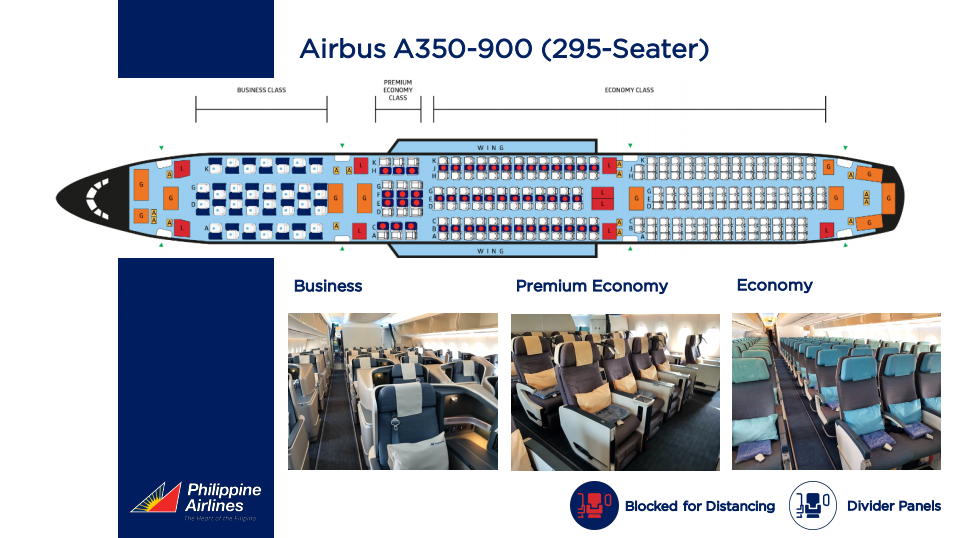 The normal flying experience amid COVID-19
PAL reminded its future passengers of the added health and safety protocols for every flight. Wearing of face masks is mandatory and failure to bring one will not allow a passenger into the plane. They are likewise encouraged to bring hand sanitizers and rubbing alcohol. PAL also informs everyone that their aircraft will now regularly undergo rigorous cabin cleaning and disinfection using stronger cleaning agents.
At the airport, passengers should allow ample time for security checks now that airports will be doubling down on thermal scanning and will enforce strict social distancing. The Mabuhay PAL Lounges will have sanitizing floor mats and meals will be served in sealed packaging. All PAL ground staff and onboard attendants are required to wear personal protective equipment (PPE) and face masks at all times.
READ MORE:
Contactless Flights: How Pinoy Airlines Have Prepared for the New Normal in Travel
Airports Reopen and Domestic Flights Resume as Cities Shift to GCQ
These Popular Tourist Destinations in the PH Are Planning to Reopen — Slowly and Carefully
Has Summer 2020 Just Un-Cancelled Itself? Coron Reopens for Local Tourists