Get Ready for Some Splashy Fun at This New Water Park in Ilocos Norte
Who's ready for some action?
by Edgardo Toledo | August 22, 2022
While Ilocos Norte is famous for its majestic sand dunes and the breathtaking Bangui Windmills, it's got so much more than that. If you're planning to visit Ilocos Norte, there's a new destination worth adding to your itinerary. Take a look!
Paoay Lake Waterpark
From the same folks behind Subic's Inflatable Island, Paoay Lake Waterpark is the first-ever inflatable playground in Ilocos Norte. The 4,200 square meter water park is found in Paoay Lake, which is a short drive away from Laoag City.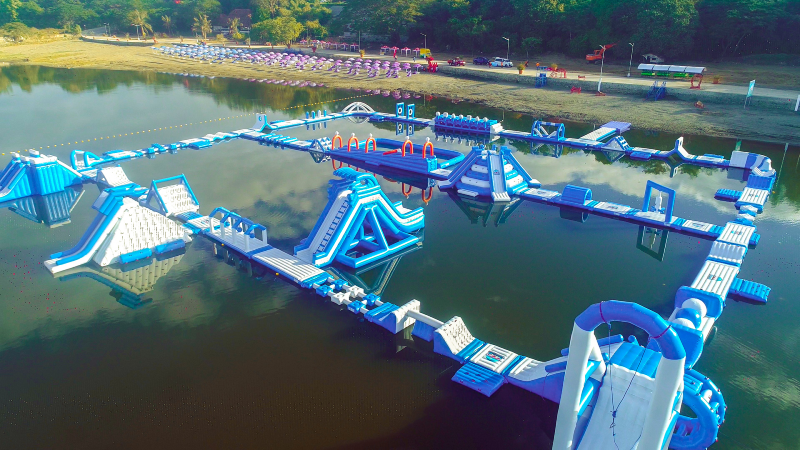 Paoay Lake Water Park has more than 30 obstacles that'll challenge every muscle in your body. Call in your loved ones and enjoy an action-packed experience at the Tarzan swings, monkey bars, giant slides, wiggle bridges, walkway ladders, and crazy ramps. There's also the Human Launcher that's guaranteed to give you an adrenaline rush! 
Up for a challenge? Head to the Squid Game-inspired playground. Don't worry, the only consequence you'll have to worry about is falling in the water.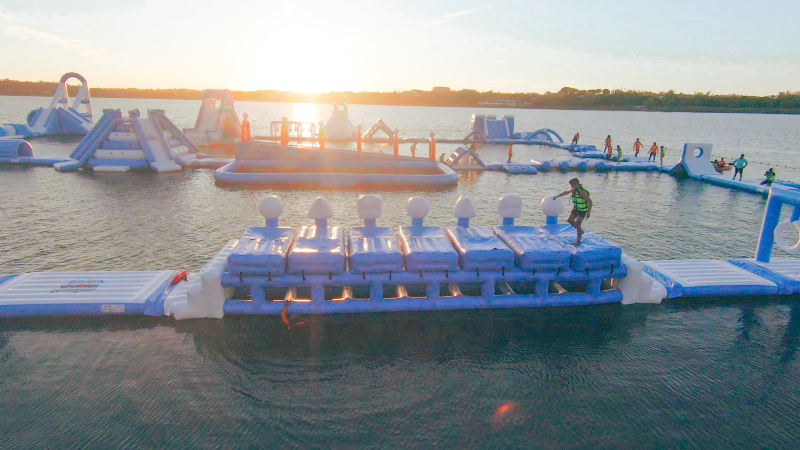 The Water Park is open to guests of all ages. To ensure everyone's safety, guests are required to wear life vests. Lifeguards are also on duty.
I'M IN Lounge
If you're feeling exhausted after non-stop running through the whole waterpark, the I'M IN Lounge is the perfect place to get some shade.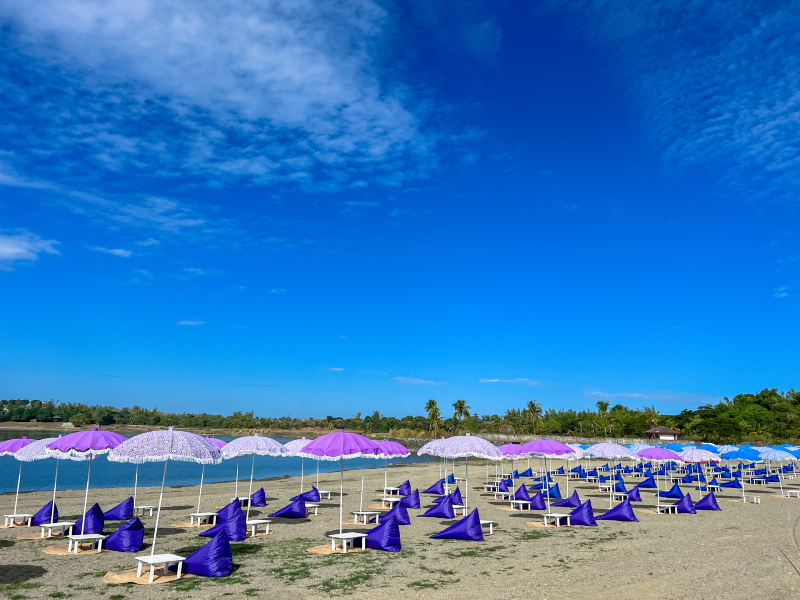 The area has more than 100 blue and purple Bali-inspired umbrellas. They're so cute that you wouldn't want to miss taking a couple of selfies with your swimwear for the 'gram. Plus, you get a panoramic view of the ocean. What's not to love? Paoay Lake Water Park is perfect for those seeking an unforgettable adventure in one tropical paradise. 
Traveling Up North: 10 Must-Visit Tourist Spots in Ilocos Norte
Traveling Up North: 10 Must-Visit Tourist Spots in Ilocos Norte
Ina Louise Manto | May 11, 2022
What to wear
Visitors are encouraged to wear rash guards, swim leggings, or shorts to move more comfortably. Clothing with sharp details like zippers, beads, and sequins aren't allowed on the Inflatable Island, but can be worn in the lounge and beach area.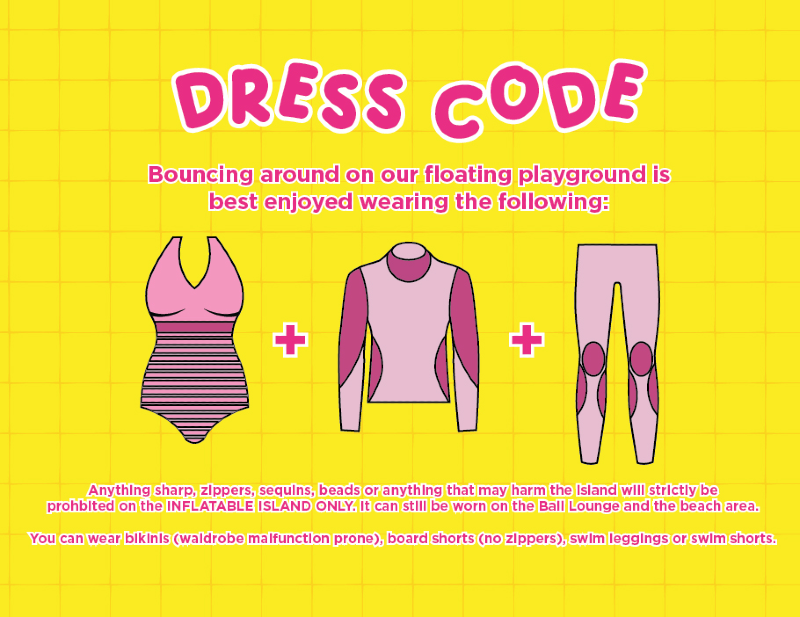 Rates and Opening Hours
Paoay Lake Waterpark is open from 8:00 AM to 6 PM. It has three Inflatable Play Pass access that you can avail of: Splash (P399 for a two-hour inflatable play pass), Spray (P499 for a half-day inflatable play pass), and Splash (P699 for a whole-day inflatable play pass and access to the I'M IN Lounge). 
Paoay Lake Water Park is located in Barangay Suba, Paoay, Ilocos Norte. For bookings and more information, visit their website here.