Pinoy Food: The Best Suman around the PH
Get to know the country's best versions of suman.
by Abu Poblete | March 23, 2016
Filipinos just can't get enough of rice. As our staple, it is a mainstay in every major meal of the day in every household. And since we love it so much, we've even gotten very creative about eating it for merienda, too. Raise your hands if you love suman! Almost all regions of the country have their own version of this local delicacy. Here are 8 of the best versions of suman –- they are so good, they may just be worth a road trip to eat!
Suman Moron, Davao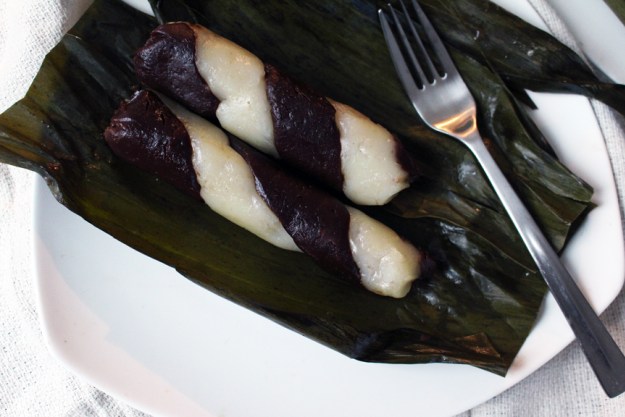 It's a common fact that anything with chocolate turns into a gift from the heavens. Thankfully, someone from Davao (or Leyte – we're not really sure where it really came from) thought of combining suman with locally-made chocolate  to make suman moron or nilamburan.. The sweet chocolate coupled with the coconut milk in which it is cooked, is what gives the moron its distinct flavour.
You can find the recipe here. And you can find the best moron in Casa de Suman (a.k.a. the dream house for every suman lover) where you'll also find suman in different flavors like monggo, langka, pineapple, peanuts, buko, buko pandan, and ube
Suman sa Ibus of Antipolo
Antipolo is where you can buy one of the popular suman versions in the country. Made of sticky rice and packaged in bright yellow palm leaves (also called ibus), suman sa ibus is a simple yet unique-tasting kakanin that's fun to unwrap and then eat. It is also slightly salty so dipping it into a little white sugar or pairing it with Antipolo's mangoes will make you want more.
Check out Antipolo's Sumakah festival every 1st of May when the city celebrates their best delicacies: suman, mangoes and cashews.
You can buy a bulk of suman sa Ibus in the many pasalubong centers near Antipolo Church. Or you can make your own suman sa ibus with the recipe here.
Suman of Baler, Aurora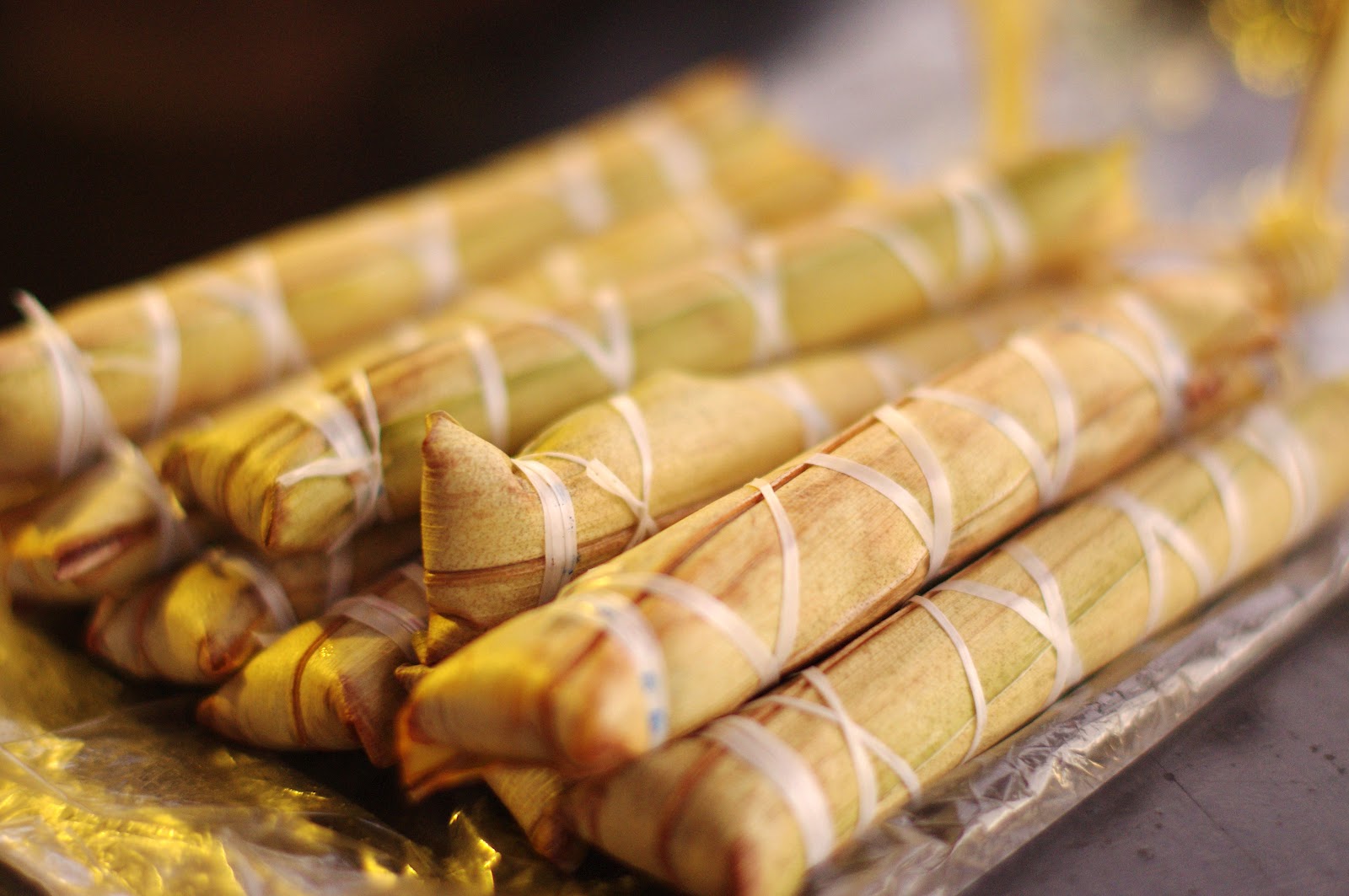 If you're a health nut with a craving for sticky rice, suman de Baler is what you need. Made with organic black rice and coconut milk and wrapped dutifully in coconut leaves, suman de Baler is high in fiber, dairy-free (hooray for being stomach-friendly!) and gluten-free (hooray for being healthy). Its sweetness isn't overwhelming, so you won't tire of the taste easily. Here's a video of how they do the unique wrapper of suman de baler:
Each piece of suman de Baler usually costs P5.
Suman sa Lihiya, Cavite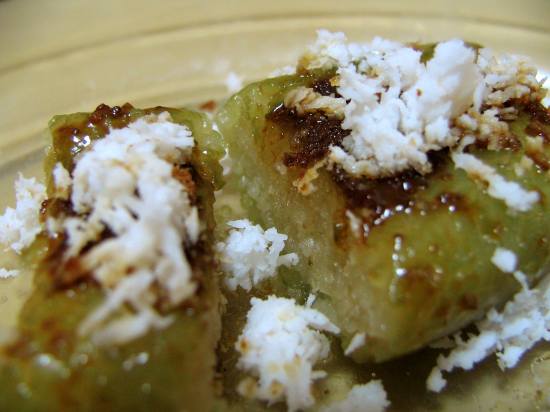 If you think latik and white sugar are the only complements for suman, go to Cavite to see how delicious it is when dipped in pardo or muscovado powder. The pardo's raw and natural sweet taste and its large lumpy texture make for an even more delicious and crunchy suman experience.
Suman with Pinipig and Buko of Bulacan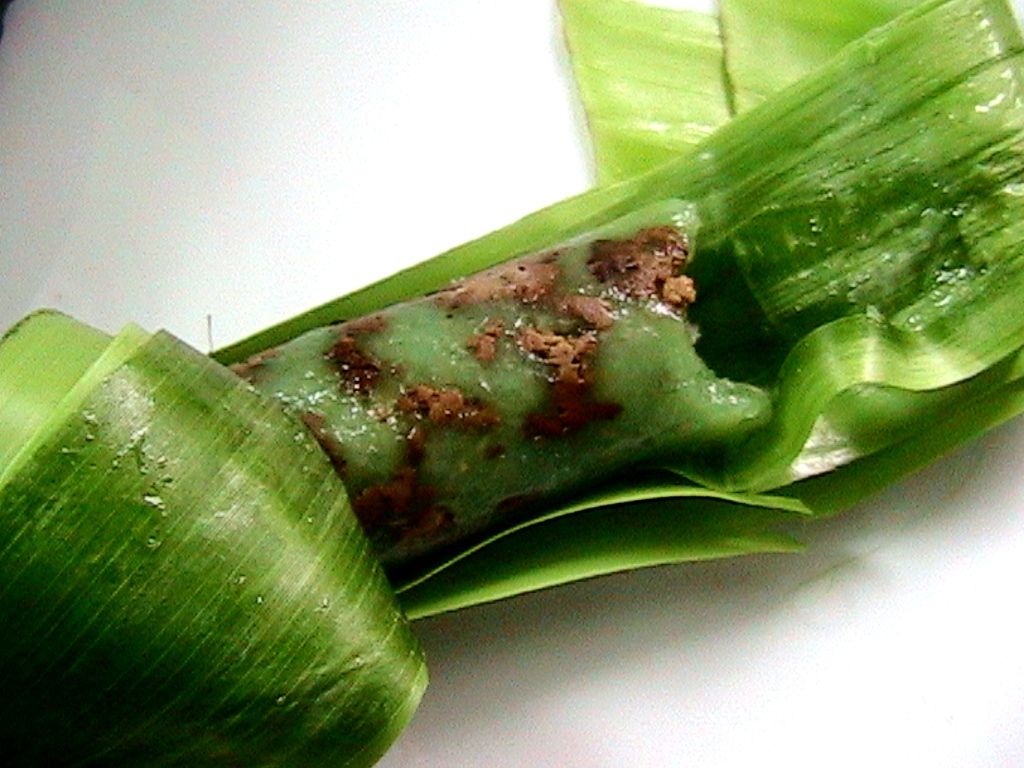 Marilao, Bulacan also has an interesting take on the classic Filipino dessert with Rosalie's suman with pinipig and buko. With pinipig or rice crispies and sweetened buko as the main ingredients, the suman is already very sweet, so you won't need any latik or sugar at all.
Rosalie's is also the home of other local delicacies like carabao's milk, minatamis na kundol, nata de coco, macapuno, kutsinta, puto, ube, cassava cake, and many more. Rosalie's is located at Santa Rosa II in Marilao, Bulacan and can be contacted for orders at (0922) 8868581, (0929) 5168323, (0922) 8868582, (044) 644-6488.
Suman Tinambiran of Oroquieta, Misamis Occidental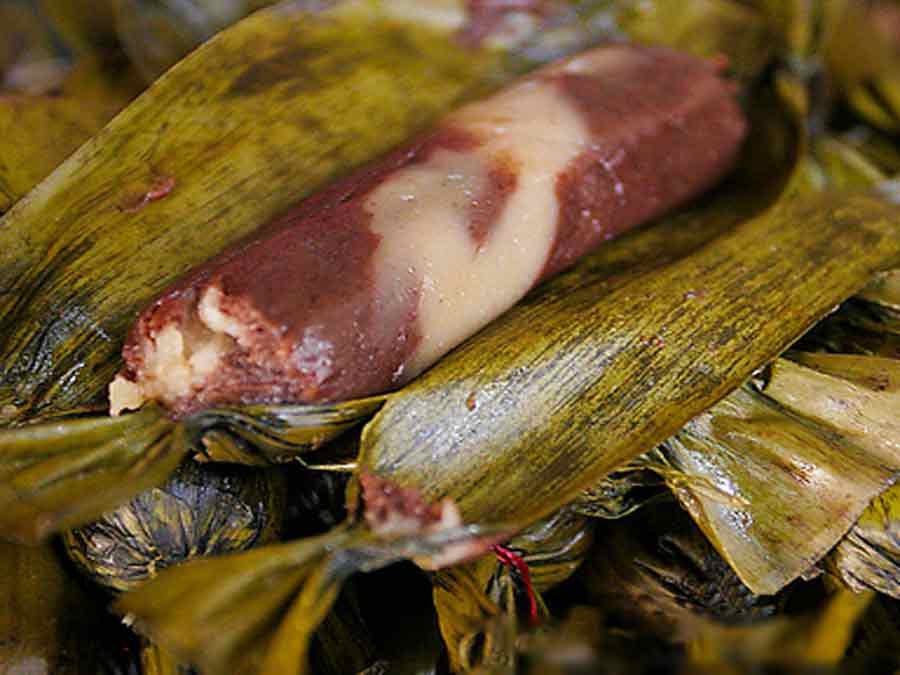 Suman tinamburan is a delicacy made from one lady's hard work and sweet success. Dionisia De La Pena, a vendor, was searching for a way to earn money for her family. With creativity and perseverance, she came up with her own suman recipe with a twist: she added tinambiran or black glutinous rice that made for an interesting balance of sweet and salty. From making and selling 100 pieces a day, her business has grown today. She was even awarded in 2009 the Citi Microentrepreneur of the Year award for her inspiring story.
Pintos of Bogo, Cebu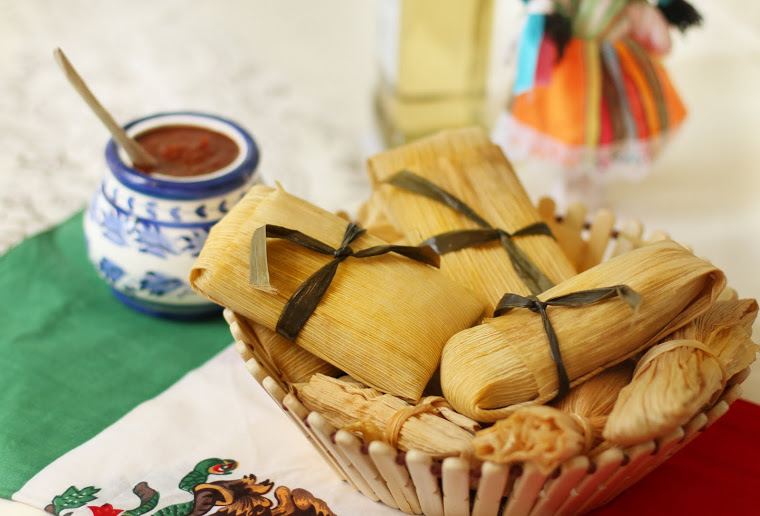 In Bogo, Cebu, the pintos suman is made of corn (instead of rice), condensed milk and butter (or margarine) wrapped with the husk or sheath of the corn's ear. The suman is then steamed into perfection to give out a sweet taste you can combine with cheese or niyog.
A pack of 6 pintos suman costs only P20. Check out the recipe here.
Tupig of Pangasinan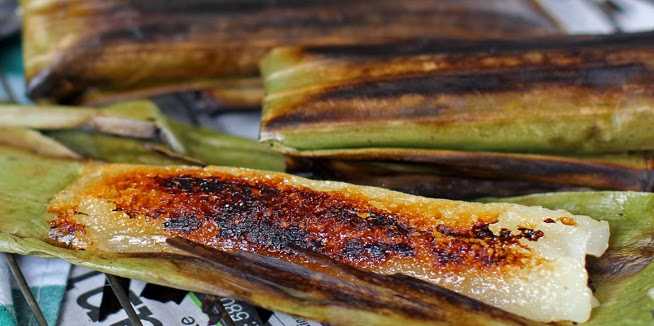 Steam is the usual way to cook suman, but the hipsters of Pangasinan turned its back from the mainstream and decided that charcoal was the most hipster way to cook their suman. And man, are we thankful for that because it produced tupig, yet another popular suman variation. Tupig is really sweet and smoky because of the coconut strips and juices and the charcoal they use to steam it.
If you want to learn to make tupig, check out the recipe here.