Signed, Sealed, Delivered: The World's Most Unique Post Offices
Happy Post Office Day!
by Andy Flores | October 09, 2016
When was the last time you traveled and went to a post office to send greetings to your friends and family? If it's been a while, then you might want to send your dear ones a heartfelt letter or a postcard on your next trip. After all, nothing beats the sentiment and effort that come with an actual, mailed letter.
In celebration of World Post Day (October 9), we rounded up eight of the world's most unique post offices that will certainly make you want to mail a letter ASAP:
1. Saigon Central Post Office – Vietnam
2 Công xã Paris, Bến Nghé, tp. Hồ Chí Minh, Hồ Chí Minh, Vietnam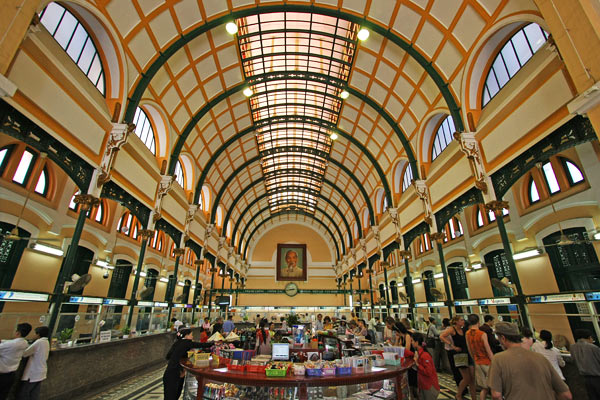 This is arguably the most beautiful post office you'll ever see in Southeast Asia. Located across the way from the Notre-Dame Cathedral Basilica, it is a stunning structure with a French flair built between 1886 and 1891 that is believed to be designed by Gustave Eiffel, although some press have it that it was originally designed by Auguste Henri Vildieu and Alfred Foulhoux.
The post office's walls are painted with fascinating historic maps of South Vietnam, Saigon, and Cholon. A mosaic of Ho Chi Minh takes the spotlight right at the end of the building's barrel-vaulted hall, but the tiled floor alone is already a sight to behold.
2. Palacio de Correos de Mexico – Mexico
C. Tacuba 1, Cuauhtémoc, Centro, 06000 Ciudad de México, D.F., Mexico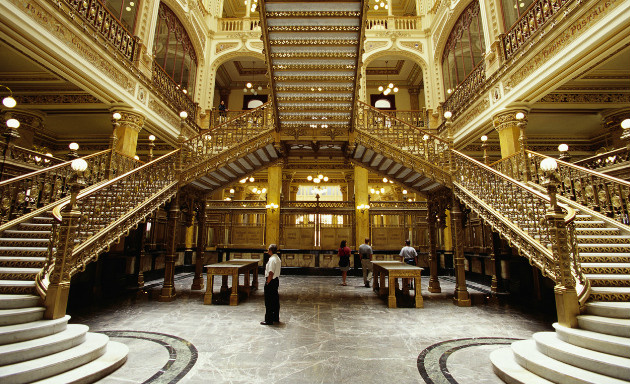 Nestled in the center of Mexico City, Palacio de Correos or Correo Mayor – as it's known to the locals – is a grand building that boasts of a myriad of architectural styles (Baroque, Venetian Gothic Revival, Neoclassical, and more), and is embellished with blinding gold features – from the poles, to the handrails, to the staircases.
The jaw-dropping post office also maintains a small museum dedicated to the postal history of Mexico. Philatelists from all over the world flock to this museum to have a look at the very first postage stamp Mexico issued.
3. Post Office Bay – Galápagos Islands
Floreana Island, Galápagos Islands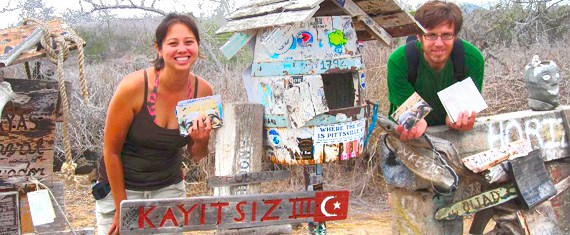 Don't expect to see a magnificent or a quaint structure for mailing letters here. Post Office Bay in Floreana Island, Galápagos Islands is not really what you'd call a post office, but a mailing station with quite an interesting backstory.
Abundant in natural wonders, Galapagos was once a hotspot for whaling centuries ago, and ships would sail to the islands, spending years at a time there, for whalers to catch the valuable sea creatures and process them for their oil. As communicating with loved ones was a problem for whalers, British Captain James Colnett devised a clever solution in 1793 to ease their homesickness and bridge the communication gap: He fixed an empty wooden post barrel in Floreana Island where they can leave letters. These letters are then picked up by passing ships to be delivered to their respective recipients.
To this day, the tradition is still practiced at Post Office Bay. Travelers would often leave their letters, then pick up the ones headed to their hometowns or their next destinations so they can deliver the letters by hand, and perhaps, tell the addressees the story about the extraordinary journey their letters have been through.
4. La Grande Poste d'Alger – Algeria
Ctre, Alger Ctre, Algeria
Right at the heart of Algiers is the stately and imposing La Grande Poste d'Alger. The neo-Moorish style structure is the most prominent work of French architects Jules Voinot and Marius Toudoire, built on the site of a former Turkish fort in 1910.
It stands as a symbol of the oriental architectural movement of Algeria, which was required by the governor general at the time, who wanted peace between settlers and Algerians. Its façade features Moorish domes, minarets, marble staircases, and large wooden doors, while its elegant interior prides itself with great refinements inspired by Andalusian architecture.
5. Eiffel Tower Post – France
1/F La Tour Eiffel, Champ de Mars, 5 Avenue Anatole France, 75007 Paris, France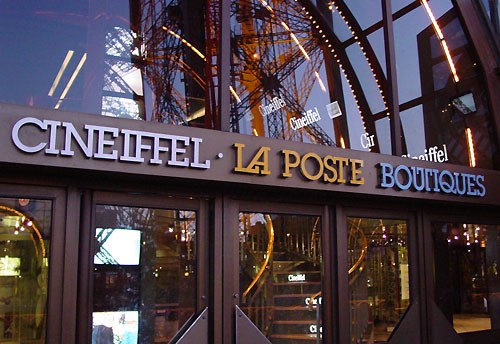 Not known to many, La Tour Eiffel keeps a small post office on the first floor, where tourists can send postcards carrying the exclusive Eiffel Tower postmark – a rather unique keepsake compared to those miniature Eiffel Tower replicas or t-shirts sold at the famous landmark's official souvenir shop.
6. Port Lockroy – Antarctica
Goudier Island, Antarctic Peninsula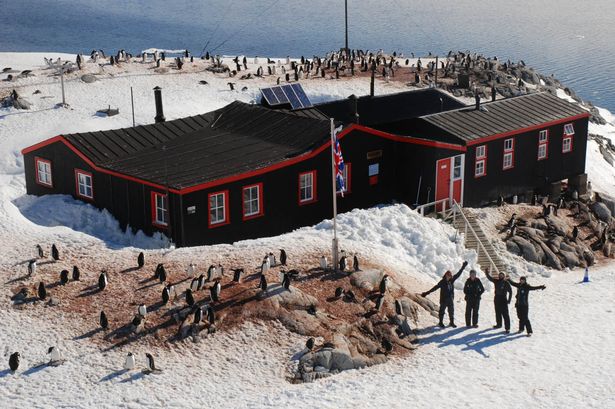 Although fondly called the "Penguin Post Office", this post office situated in the Antarctic Peninsula is not run by Gentoo penguins, but by the United Kingdom Antarctic Heritage Trust (UKAHT), taking care of about 70,000 letters annually, to be delivered to over 100 countries.
Each year, the UKAHT looks for four assistants to help maintain the frozen continent's only post office from November to March. Interested? The living and working conditions are harsh. For one, there is no running water in the area. Those selected will also have to put up with thousands of adorable but smelly penguins.
7. Underwater Post Office – Vanuatu
Hideaway Island Resort, Vanuatu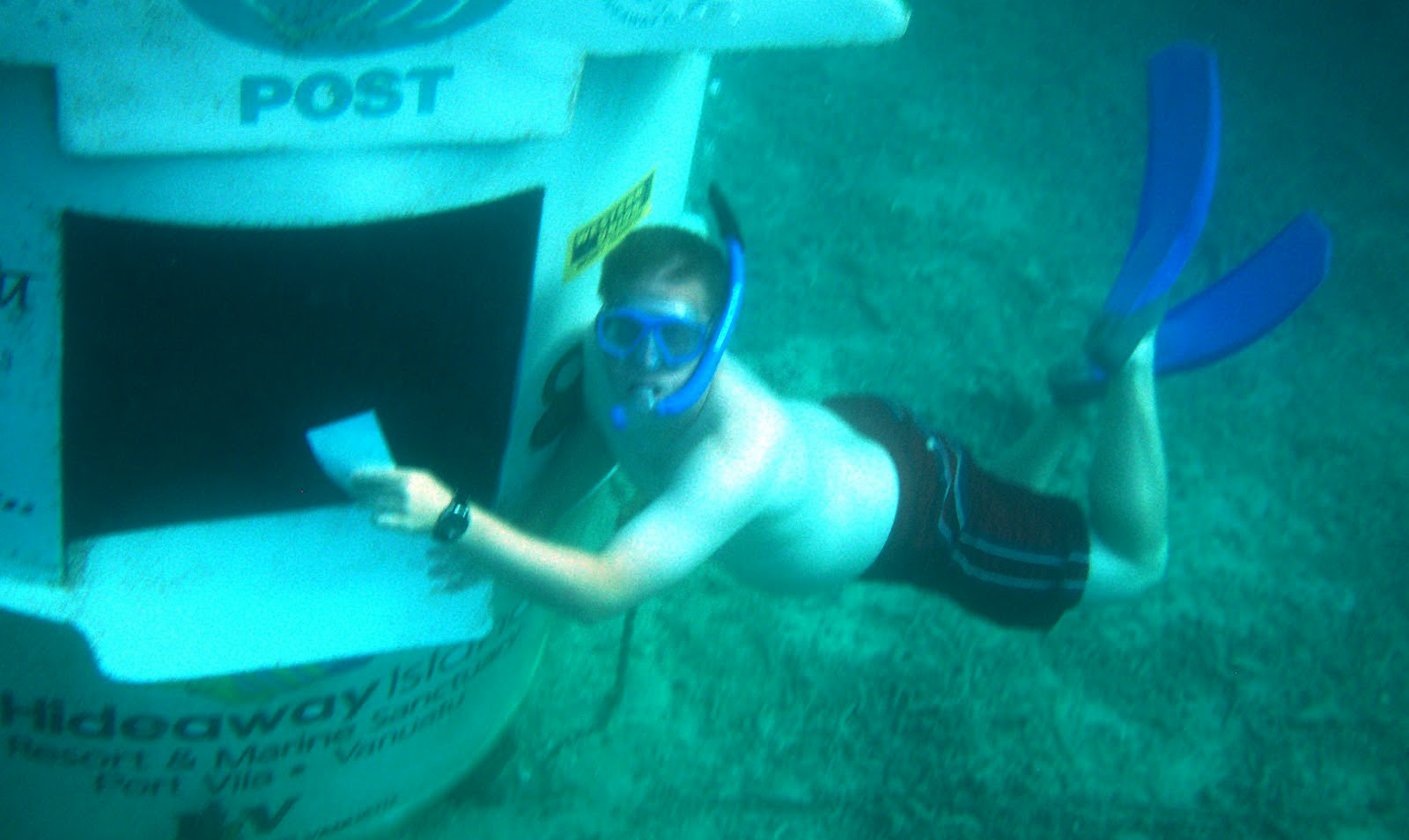 This is a post office that divers and snorkelers will definitely love to check out. Opened in 2003, Vanuatu's Underwater Post Office is the world's first and only submerged post office. It sits 3 meters underwater, and those who wish to send a letter through this service will be given special waterproof postcards. Want to send a postcard here but can't swim? Don't worry, as Hideaway Island Resort's staff will be glad to assist you.
Vanuatu offers another unique postal service they call "Volcanic Post." Established right at the rim of the active Mt. Yasur's crater is a postbox, where true daredevils can mail their letters as molten lava explodes in the air just a few meters from where they stand.
8. U.S. Post Office Christmas, Florida – U.S.A.
23580 E Colonial Dr, Christmas, FL 32709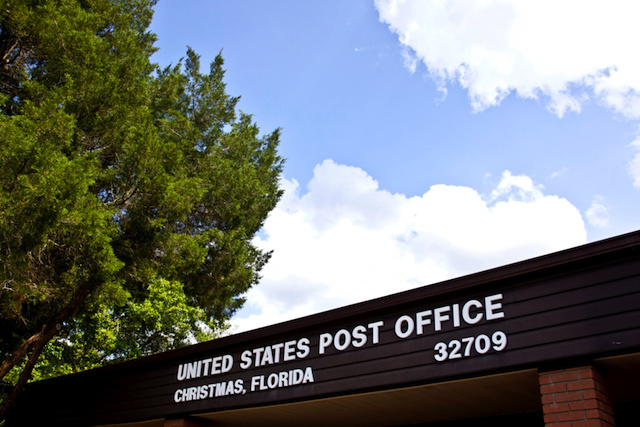 The uniqueness of this post office isn't because of its building or mode of delivery, but because of a feature only it can give. Just before Christmas, people take a trip to this quiet town just outside Orlando to send cards to be postmarked from "Christmas" – a cheap thrill anybody would love to receive during the yuletide season.
Love snail mail? Share your thoughts in the comments!