Riverston Park and Pitawala Pathana: Amazing Views in Sri Lanka
Simply stunning.
by Karina Ramos | December 04, 2019
If you're looking for tours or hikes that give that off-the beaten path feeling, these two are the go-to places. There's a lot of ground to be covered when traveling the Knuckles Mountain range. But these two places are known tourist spots that'll allow you to commune with nature in Sri Lanka.
To go to Riverston View Point, you can take a 1.5-hour drive from Hunasgiriya or Matale.  From Matale, you can peer to the side of your ride, see a stunning view of the dense pine forests, and miles and miles of tea estates while you take in that earthy smell. Reminds me of my hike in Ella for Little Adam's Peak.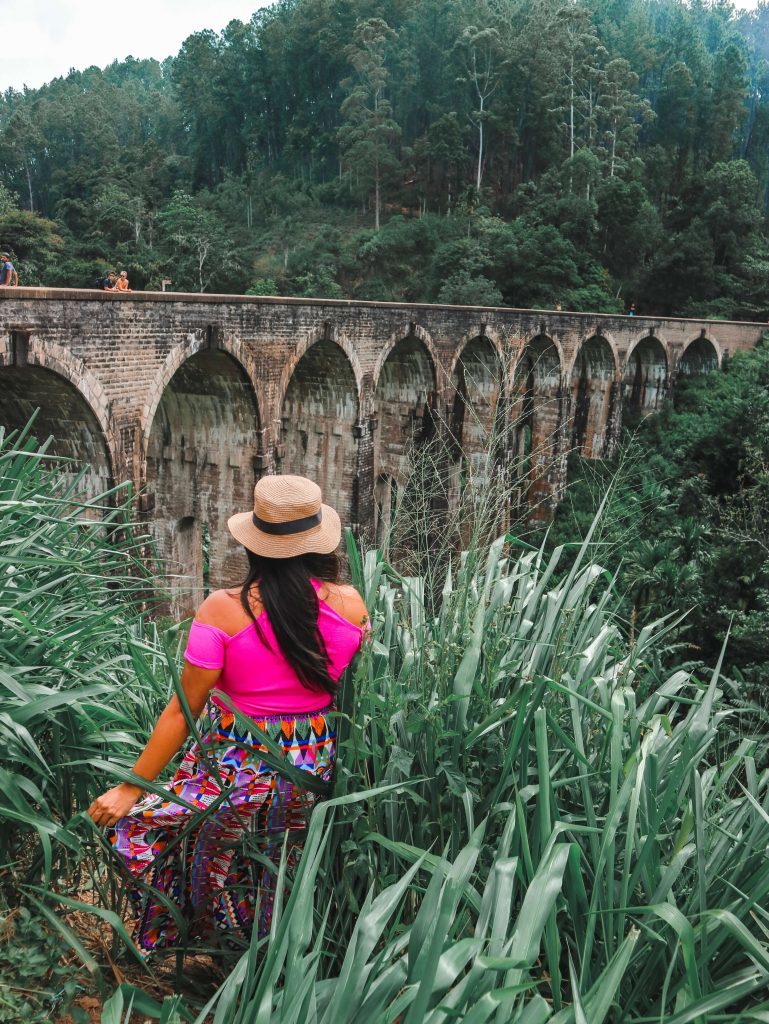 If you're staying at Kandy, it'll take you 2.5 hours. The hike itself takes 2-5 kilometers depending on your starting point as there are two.  Some travelers start from the Riverstone Telecommunications Center, and cross a river before starting the hike.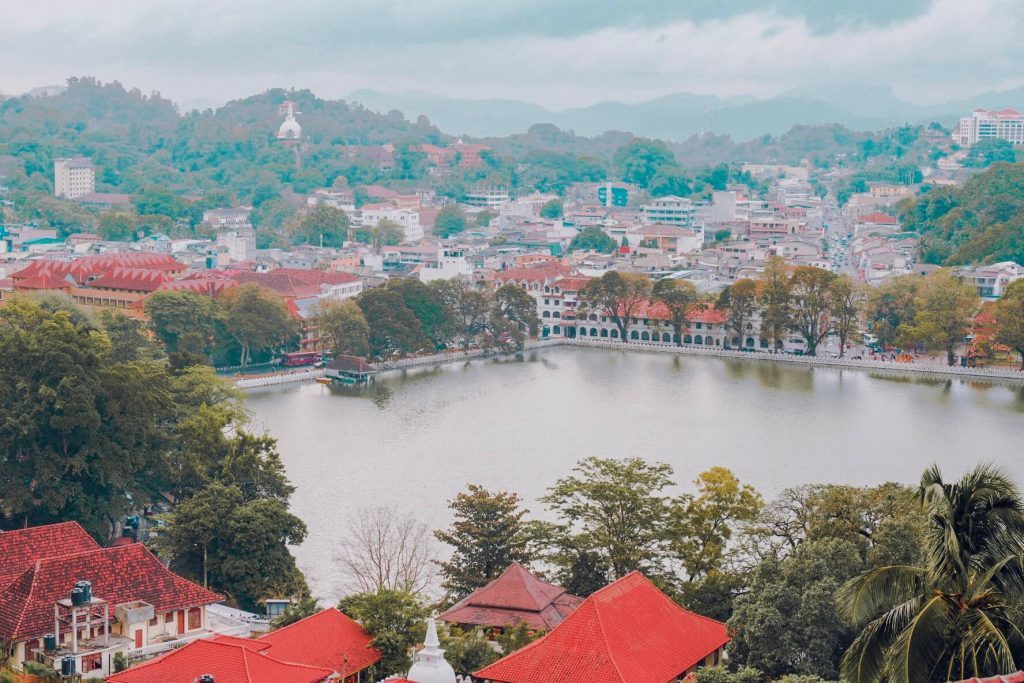 The hike up to Riverston Viewpoint
Going with a guide would be good as there are minimal signages. Don't worry as the people there are very accommodating.  Some travelers go up to a certain point by car, but mind you, the roads are narrow and can be slippery when it rains. The rest of the way need to be travelled on foot as vehicles are only allowed up to a certain point.
The hike up is easy because of the tar roads and serves to get your heart pumping to a healthy beat. Wear comfy and durable shoes.  You'll be going through a forest with lots of shade. But the incline and humid weather can make you sweaty.  Bring a light rain jacket, a hat, or sunscreen, and lots of drinking water.  Once you reach the top, be prepared to be enveloped in a sea of mist.
Take your time while you journey to the top.  I took as many pictures as I could as I took my fill of the beauty of the surrounding areas.
What to see in Pitawala Pathana
Pitawala Pathana's endless rice paddies, Thelgamu Village and other villages below are what you can see from Riverston Viewpoint.  Pitawala Pathana is an extensive area of grassland and miniature forest that has a sheer drop at the mini World's End viewpoint which is only one out of five world's end viewpoints in Sri Lanka. This is what I climbed when I was there. Depending on the weather, you could still take pictures of the breathtaking scenery below.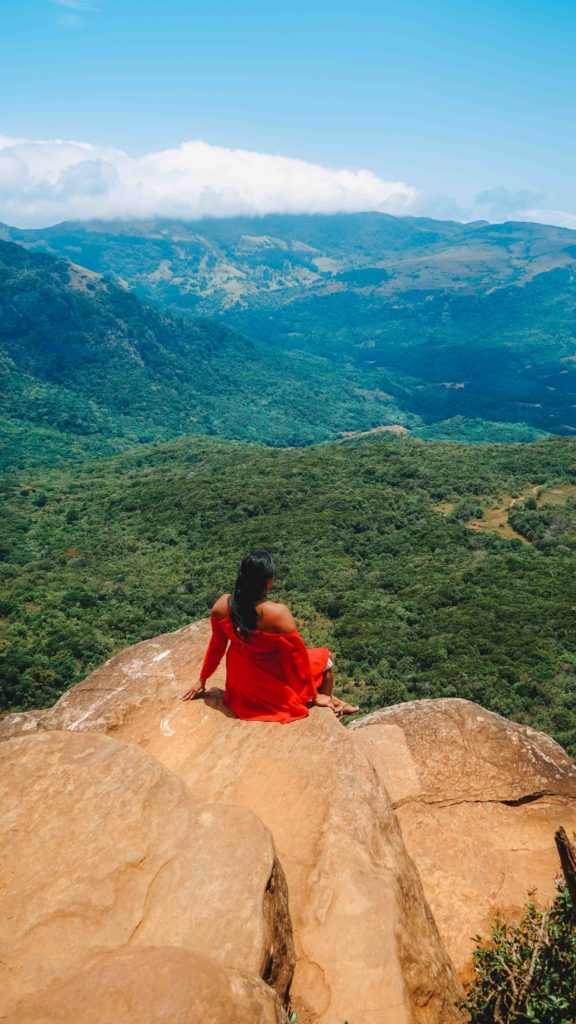 The undergrowth of Pitawala Pathana is also worth examining as it is home to several species of small mammals, lizards, tree frogs, other amphibians, and various flora.
However, I am not kidding when I say that the wind there can be extremely strong. It was so strong that I had to hold on to the people in my group as I felt like a leaf that could be carried away any time and sent hurtling over the edge of the trail.  Bring a warm jacket.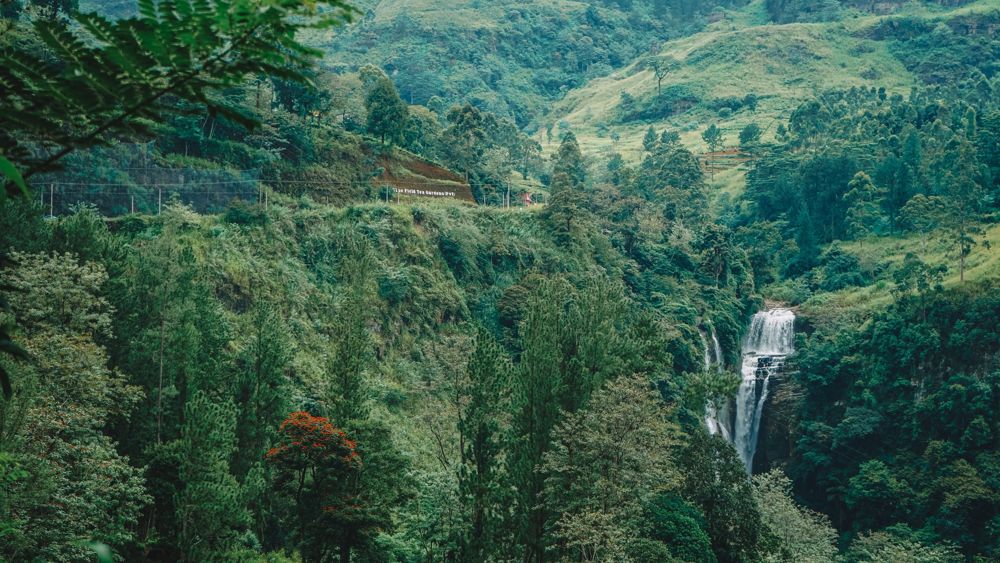 What Else Can You See?
If you're aching to take more pictures, about 11 kilometers away from Riverston's Viewpoint is Sera Ella, one of the widest waterfalls in the Knuckles Mountain range which is situated in the Dumbara Jungle. There's a pathway that'll take you to its base where you'd also see a cave. Here you can take a brief dip in its cold water after hiking up Riverston Viewpoint and traversing Pitawala Pathana or just sit on the rocks and listen to the water as it cascades down to the pool below.
About 14-15 km from Pitawala Pathana are Lucky Land Spice & Herbals and Oak-Ray Isiwara Ayurvedic Village.  These are only a couple of the many places in Matale, Sri Lanka that grow herbs and spices.  Pop in at any time of the day, and the locals there will gladly give you a brief historical rundown of the oils, spices, and creams that are made there.  They'd also gladly hand out samples or even apply some on you.
Food for the palate
Not only were our souls filled with peace, but our stomachs too as we were lucky to have lunch with a local family at Atala Village with beautiful views of the rice fields while we ate white steamed rice, curried fish, and chicken accompanied by pickled vegetables.
All in all, this was another trip I could take again and again. If you've never gone to any place yet in Sri Lanka, I'd highly recommend these places.  I guarantee you will not be disappointed.
What are some of the best views you've seen? Let us know in the comments below!