Free Things To Do In Seoul: 8 Attractions You Need To Visit
You don't have to spend a buttload to enjoy Seoul.
by Joshua Berida | November 27, 2019
Seoul is a bustling metropolis that's easy to explore because of the extensive and efficient public transportation system. It also has many dining and entertainment establishments, museums and attractions that can easily fill your itinerary. If you're on a budget, there are a couple of things to do and places of interest you can visit for free. Here are just some of the free things to do in Seoul.
Bukchon Traditional Village
You'll find traditional houses amid Seoul's urban sprawl. Bukchon Traditional Village is the place to travel back in time. The area has beautiful houses that will remind you of a different era. It is also a place where many tourists where traditional clothes and take photo ops.
Bukhansan National Park
If you want to get away from the concrete jungle, Bukhansan National Park is the place to go. The park is a popular weekend destination for locals because of its accessibility. The park has many trails leading to different sections. For those who want to reach the highest peak, they should follow the trail leading to Baegundae. Bukhansan is an ideal spot to see autumn foliage. The view of the surrounding rock formations and the forest below from Baegundae are worth the time and effort.
Changgyeonggung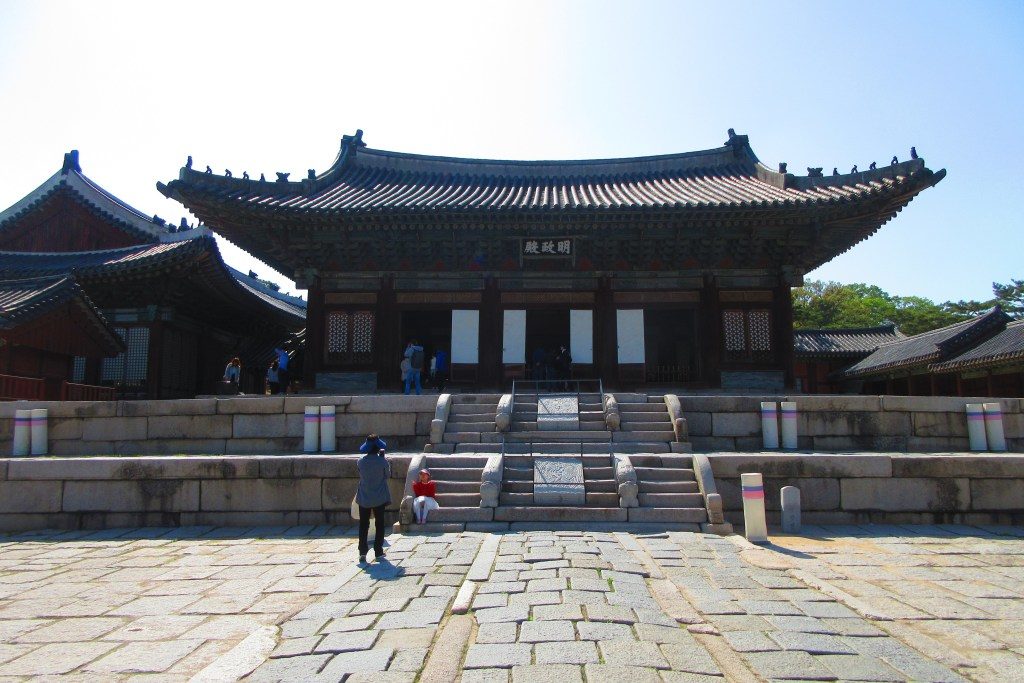 This Joseon Dynasty era palace will make you imagine ancient Korea. The Changgyeonggung complex was used as the concubines' and queens' residence. It got its current name during King Seongjong's rule.
* This is only free during the last Wednesday of every month.
Dongdaemun Design Plaza
This building is one of the most recognizable in Seoul. The famous architect Zaha Hadid designed the Dongdaemun Design Plaza. It was one of the filming locations of K-Dramas such as She Was Pretty and You Who Came from the Stars. Many locals and tourists visit the plaza just to admire its architecture before heading out to the nearby shopping areas.
Gyeongbokgung
This grand palace complex is a must-add to your itinerary while in Seoul. The palace has different sections that showcase ancient Korea's culture and history. The beautiful and colorful structures within its confines remind visitors of the ingenuity of Koreans that lived centuries ago.
*Only free during the last Wednesday of every month.
Jogyesa Temple
This is the Jogye order's district head and main temple in the city. Many locals go to the Jogyesa Temple to leave offerings or say their prayers. The beautiful buildings and colorful structures are picture perfect. It is within walking distance from Insadong.
Namhansanseong Fortress
This fort is a good half day trip from the city; it has scenic views of the countryside and the rolling hills. Follow the signs leading to different trails that will lead to structures that have survived the test of time. You can also get views of Gangnam from different parts of the fort. Autumn is an ideal time to visit Namhansanseong Fortress to see the foliage and when the temperature is just right.
Starfield Library
Many tourists include Starfield Library in their itinerary for good reason. This library in COEX mall has become an attraction because of its size and beauty. However, there are few reading materials in another language other than Korean. Take a few photos or just hang out with your own book or ebook.
Share other free things to do in Seoul with us in the comments below!