LOOK: Experience an Exclusive Lakeside Getaway at This Luxe Resort in Cavinti
This is the definition of an upscale lakeside R&R experience.
by Ina Louise Manto | June 06, 2023
As we grow older, the type of vacation we seek shifts. From fitting every activity into a jam-packed itinerary to partying until dawn, eventually one would grow fonder of slower days with a chill itinerary and even just a getaway where you can just lie around and do nothing in an idyllic setting. Over the weekend, we got to experience a new development in Cavinti, Laguna and got the R&R we needed. Discover what Sofia's Lake has to offer:
A luxurious lakeside getaway
Surrounded by Lumot Lake and lush greenery, Sofia's Lake is a one-hectare property that offers a luxe getaway in the province. It's the perfect hideaway for city folk who wish to leave the city altogether, take their minds off their worries, and immerse themselves in nature.
The drive from the metro will take three to four hours but trust that the hours on the road will be worth it, as you're treated to a scenic boat ride as you transfer to the resort. A beautiful view of nearby Mt. Banahaw and the occasional smaller boats maneuvered by local fishermen – these scenes during transit look straight out of a postcard. The best thing is, your R&R is just getting started.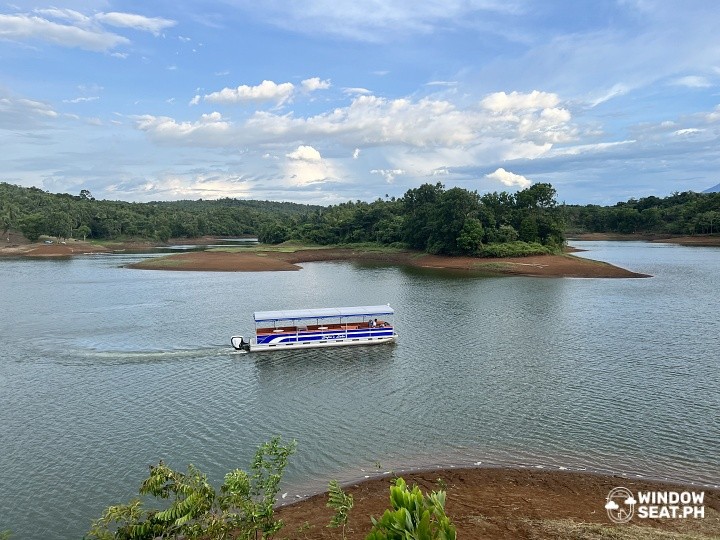 While the area surrounding Lumot Lake is famous for camping and roughing it out, Sofia's Lake is for the type of vacationer who would want a more comfortable stay and is willing to splurge for it. Sofia's has four luxurious and modern villas you can compare with a hotel-like stay. Each villa features glass windows and sliding doors, which provide guests with a panoramic lake view. Natural materials such as nipa, bamboo, rattan, and wood are also utilized in the villas, which matches the nature setting seamlessly.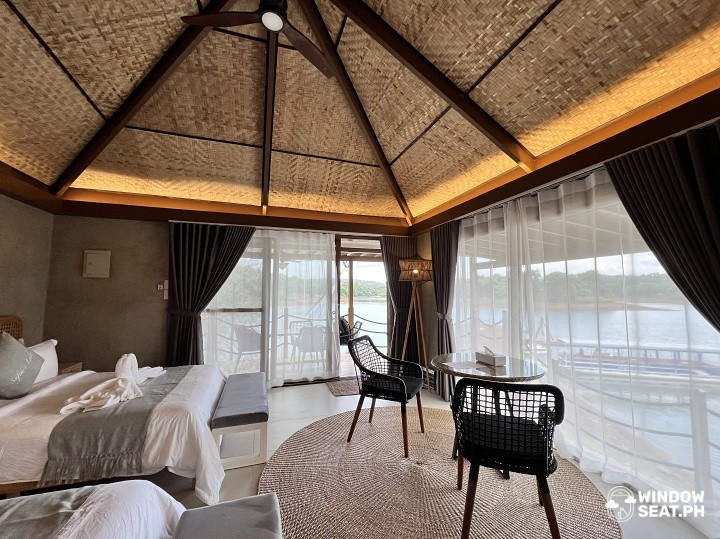 Upon arrival at the villa, guests are treated to a relaxing foot massage. Naturally, you're going to be drawn to the swing right after, where you might want to nap or soak in the breathtaking view.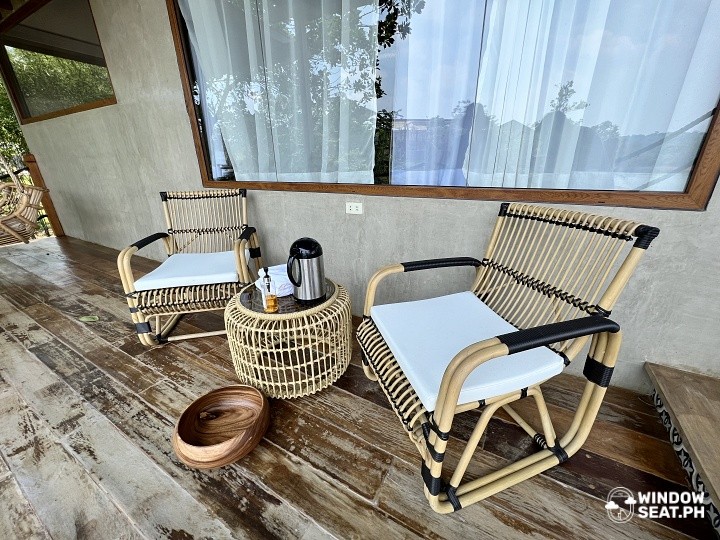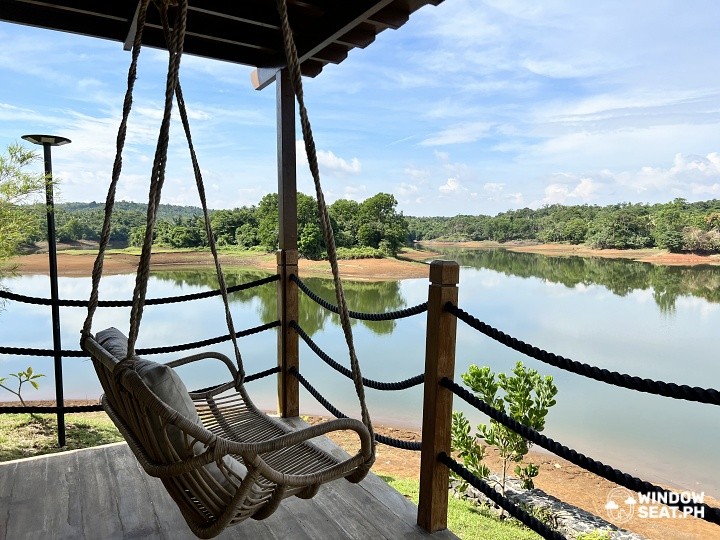 Up to five guests can stay here: two beds and an additional mattress for the fifth guest. The room is also complete with cable television, a safe, a mini fridge, and a table in case you need to get things done.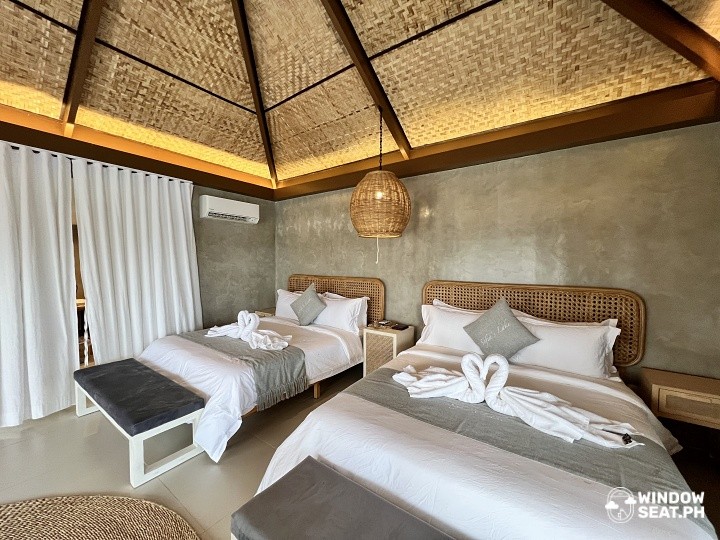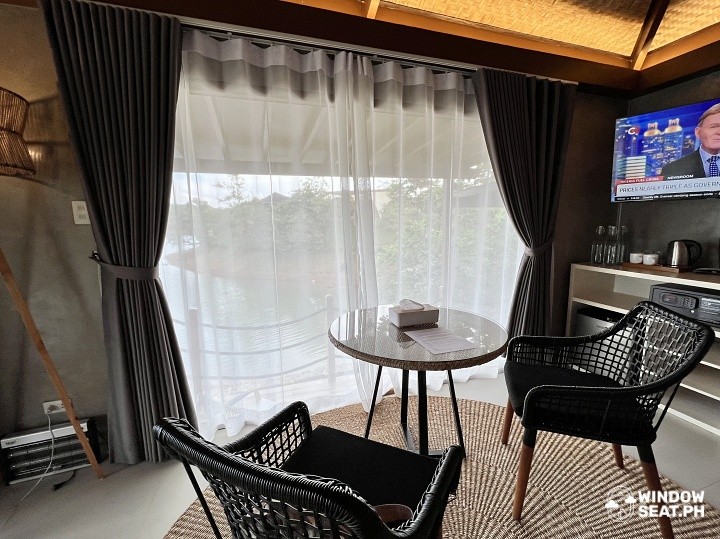 The spacious ensuite is complete with toiletries, towels, and even liquid soap to achieve a luxe bubble bath experience. You can bring a bath bomb, some wine, and a new book to enjoy while taking a bath.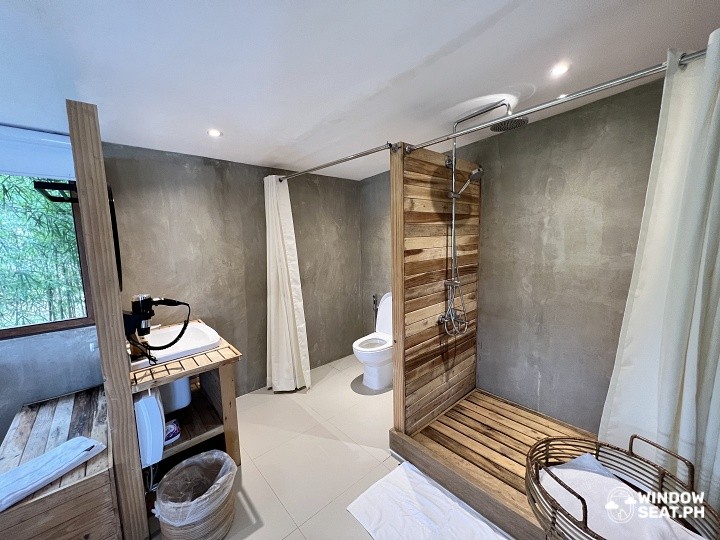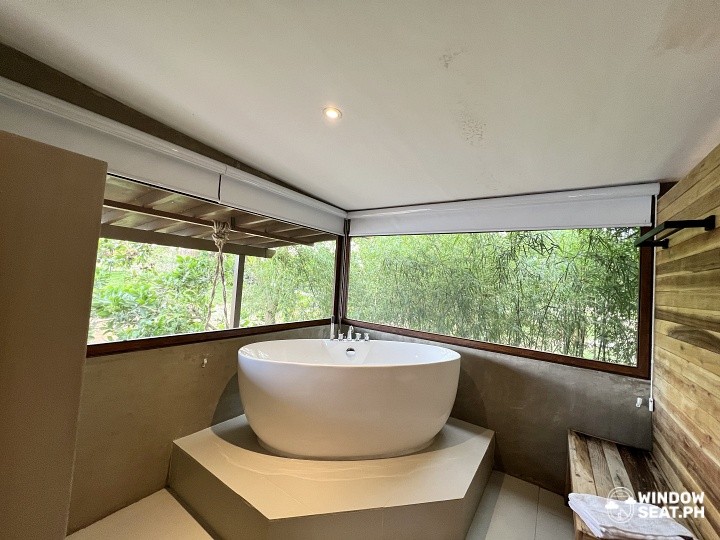 Full board meals are also included in the overnight fees. Wake up to a good morning as your breakfast is served on your terrace, which also doubles as a good drinking spot at night.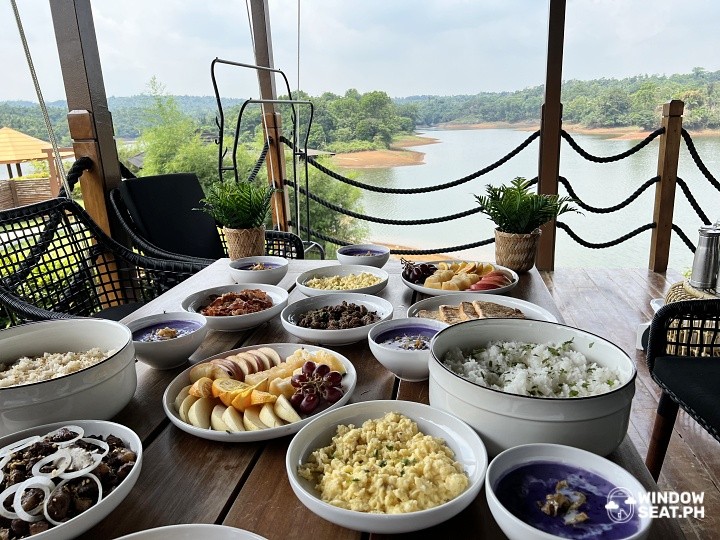 A delectable meal with a view – this is one of the best things in life.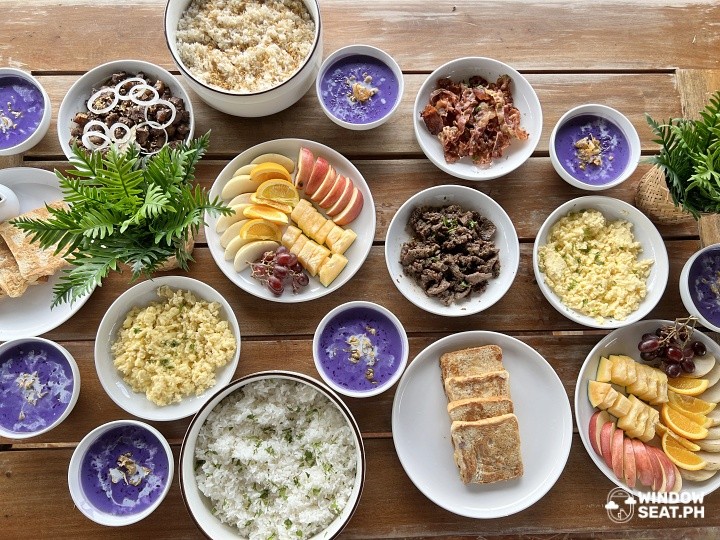 Glamping tents and Guest house
You can still rough it out at Sofia's Lake without leaving comfort behind. They also offer 14 glamping tents that can accommodate up to three guests.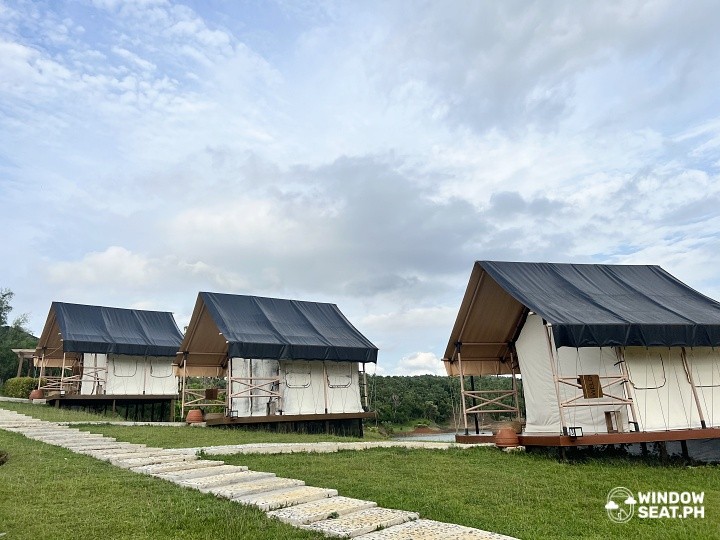 These tents aren't air-conditioned, but it's equipped with a fan. The use of the toilet and shower is also shared with other guests.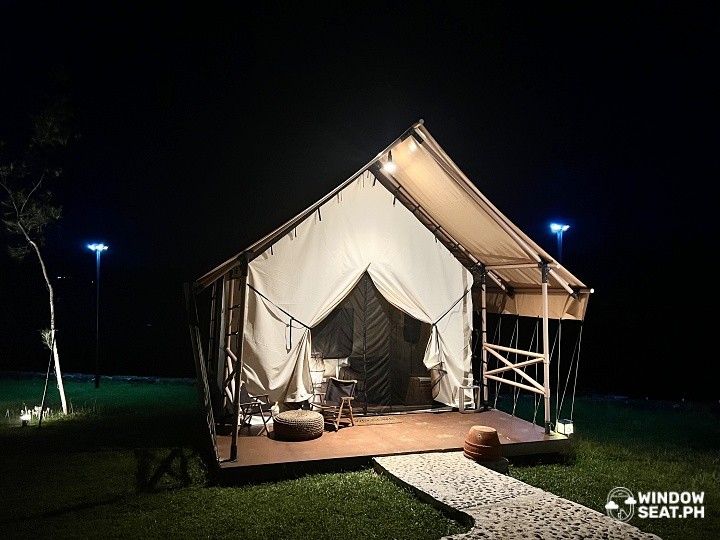 Working on a tighter budget? Sofia's Lake also offers a Guest House, a room with two bunk beds, for P3,360 per person, inclusive of full board meals.
Dining
While full board meals are already included in overnight fees, don't forget to dine at Kawayan Café. We were treated to a filling lunch after checking in all prepared by Chef AC, and it was the perfect start to a relaxing weekend getaway.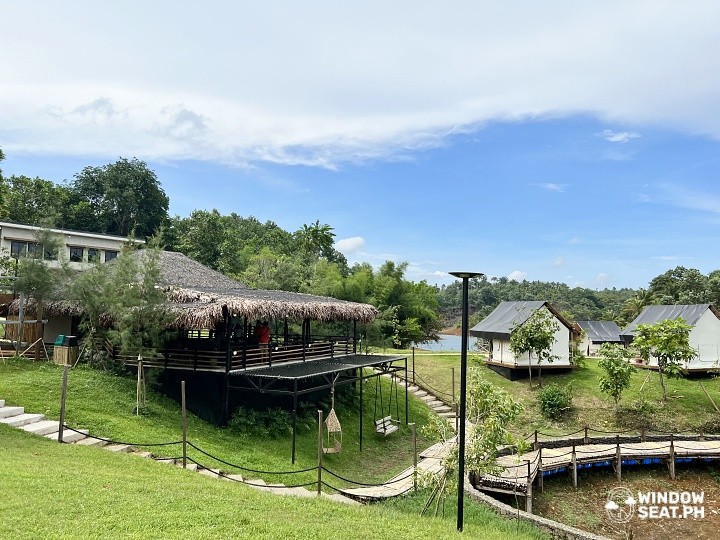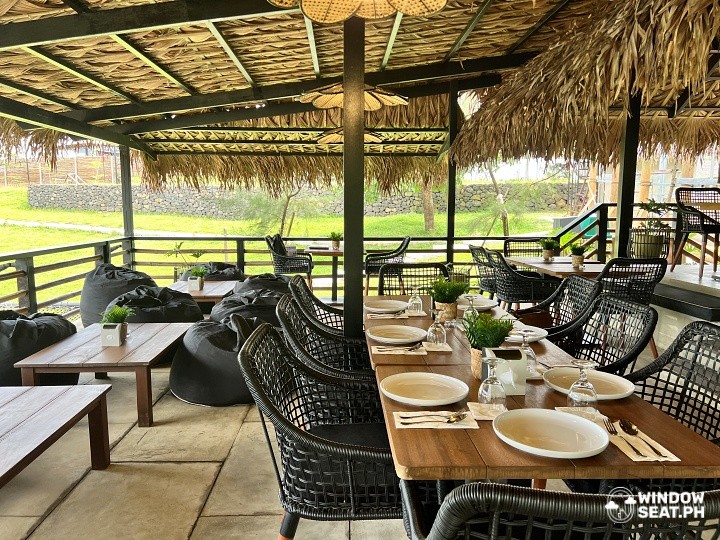 He also shared that an area for a breakfast buffet will be added to the cafe in the future.
Amenities and activities
You would want to cozy it up in your villa all day during your stay, but it would be a missed opportunity not to try the activities and amenities included in your package. During our visit, we got to try fun water sports such as jet skiing, kayaking, and paddle boarding.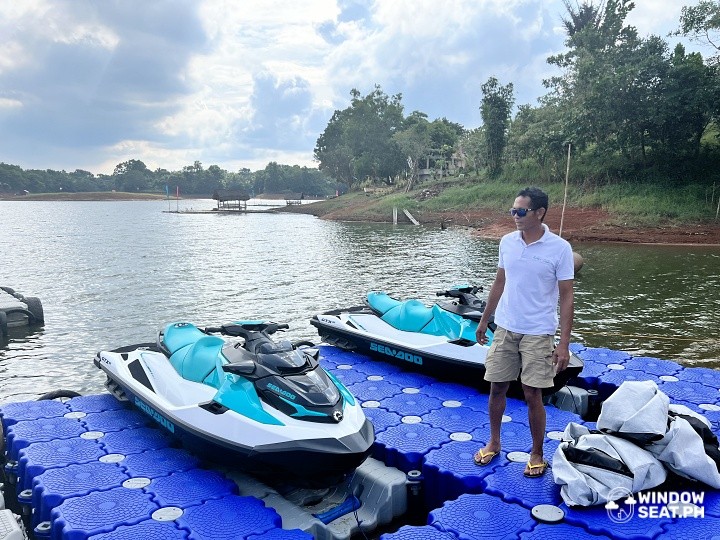 If you're staying at Villa 4, the fastest route is through the Bridge of Hope – a hanging bridge that will make you hold on for your dear life as you walk its center.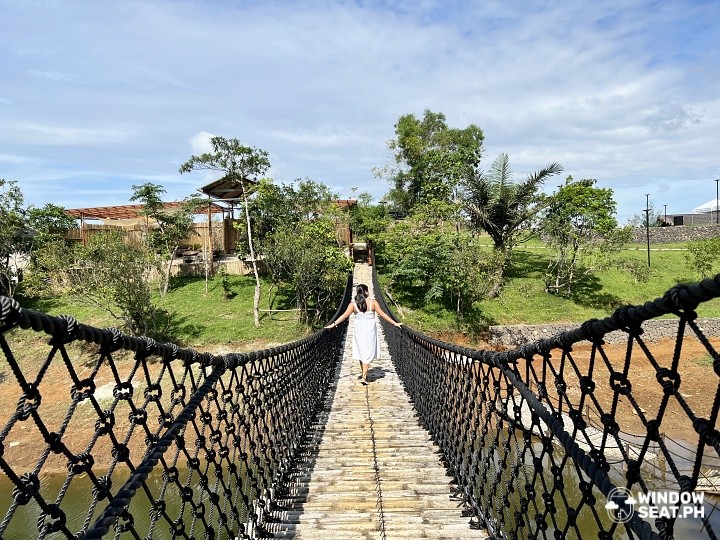 For those looking for a more relaxing activity, try fishing or strolling around the property. There are areas you can enjoy in solitude, such as this scenic gazebo, swing, and treehouse.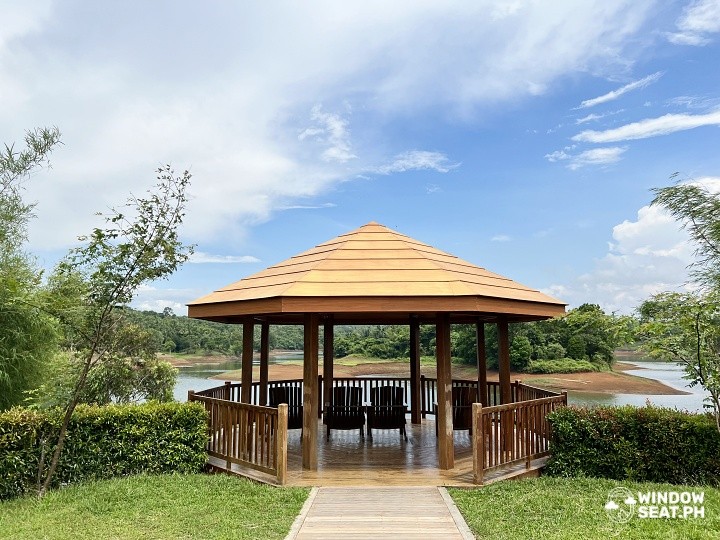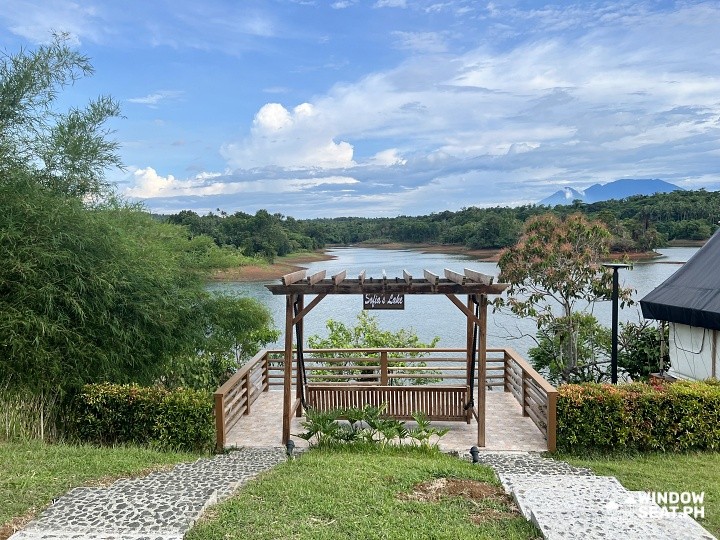 At about dinnertime, we boarded the luxurious boat and sailed for a sunset cruise. It was one of the best experiences ever – just soaking in the view, breathing in the fresh air, and stopping in the middle of the lake for dinner.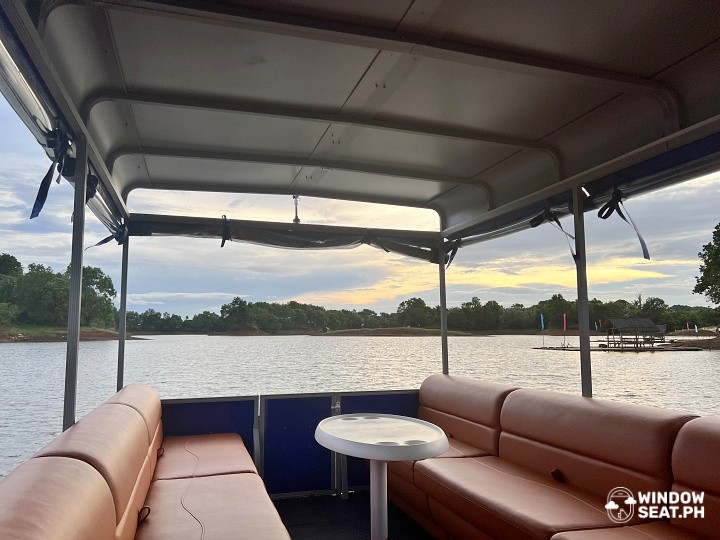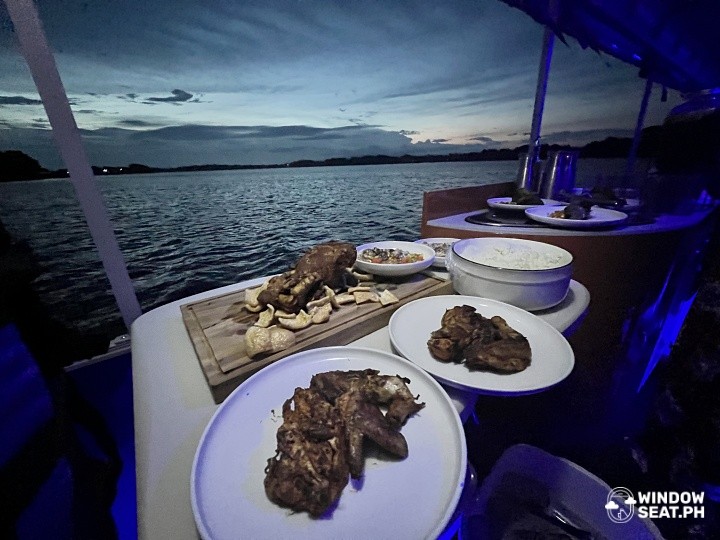 The property looks like a Studio Ghibli scene from afar, as you return from the cruise.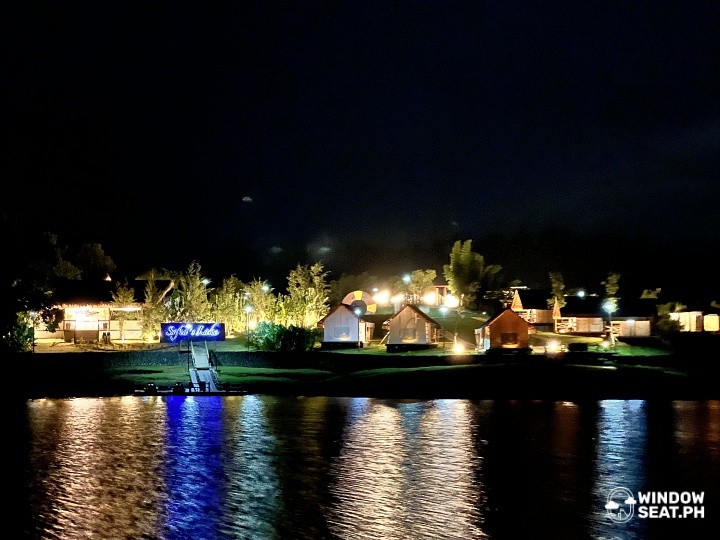 There are two bonfire pits on the property, which you can use for free during your stay.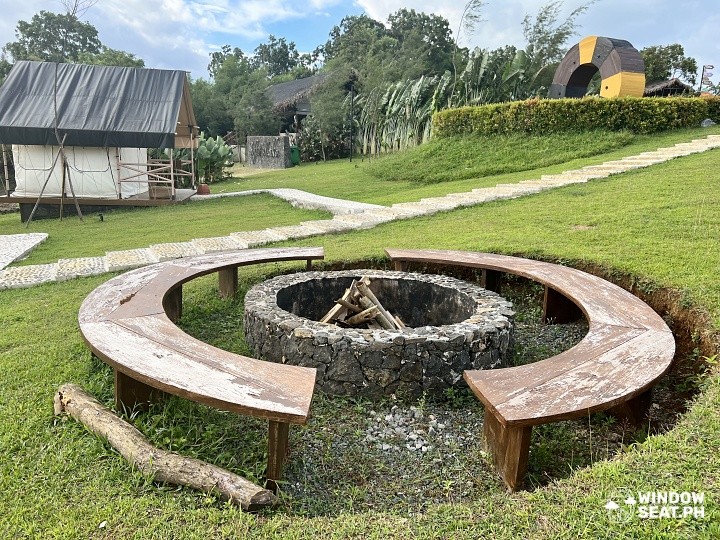 At night, head to the Kawayan Spa for a rejuvenating kawa hot flower bath experience.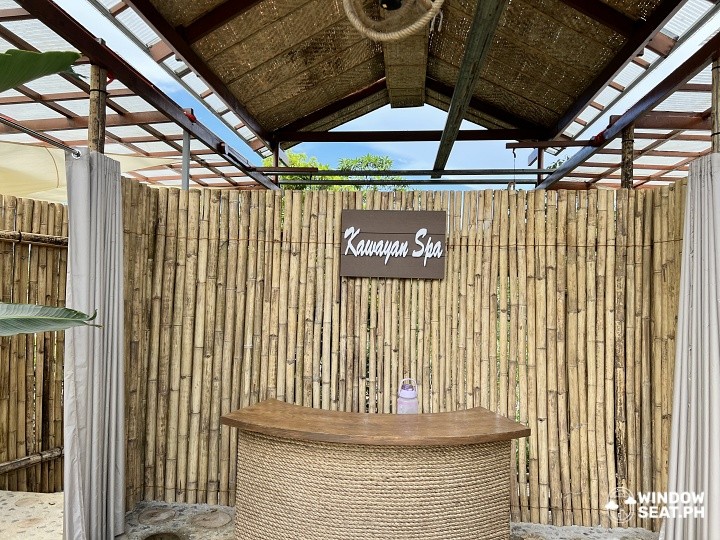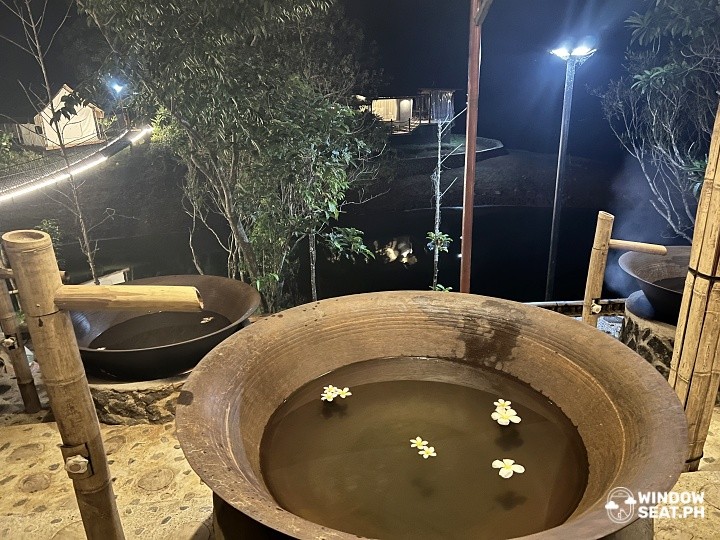 In the future, massage beds will be added here too.
How to get there
If you're bringing your vehicle, a gated parking space is available at the dock before you transfer to the island.
Sofia's Lake is commute-friendly too. From LRT Buendia, ride a bus to Sta. Cruz and alight at Puregold Sta. Cruz. Then ride a jeep to Cavinti, which will take two hours. When you get there, ride a tricycle to Sofia's Lake's dock. The tricycle fare costs PHP 500 for two.
How much will it cost you?
An overnight villa stay starts at P21,700, inclusive of overnight accommodations, roundtrip boat transfers, full board meals, one-hour kawa bath, one-hour kayak or paddle boat, and use of treehouse. A villa stay for a group of four is at P29,500 per night.
Meanwhile, glamping tents start at P9,100 per night for two guests, with the same inclusions.
For bookings and reservations, send an email to reservations@sofiaslakeresort.com or a text message to +63 917 651 4831. You can also book a stay here.
BOOKMARK: 10 More Glamping Sites to Visit Near Metro Manila
BOOKMARK: 10 More Glamping Sites to Visit Near Metro Manila
Ina Louise Manto | Nov 04, 2022
Looking for other places to explore? Join WindowSeat.ph's official Facebook community What's Your Trip PH for more recos!