South Korea To Start Issuing Visa Grant Notice Instead Of Visa Stickers
There's a new policy regarding the Korean Visa application — here's what Filipinos need to know.
by Bianca Katipunan | August 27, 2020
The Embassy of the Republic of Korea (ROK) in the Philippines recently released a announcement saying that the Embassy will no longer issue a visa label for visa applications processed in the Philippines. Instead of visa labels, the Embassy will issue a Visa Grant Notice on their official website. Applicants can print out the document, at any time, by entering personal details such as passport number, date of birth, and other relevant information.
What is a Visa Grant Notice?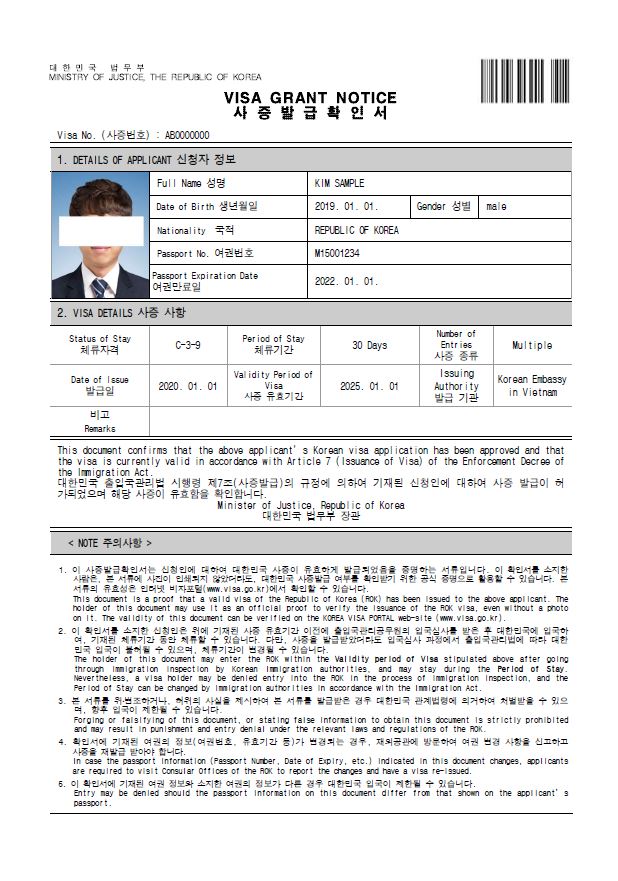 A Visa Grant Notice is a document that informs you and whoever is reading it that the applicant has been granted a South Korean visa. The Visa Grant Notice will contain applicants' personal details including name, date of birth, and passport number, as well as visa details including visa issuance number, the status of stay, the period of stay, number of allowed entries, date of issue, the validity of the visa, and issuing authority.
View this post on Instagram
How to apply for a Visa Grant Notice
1. Visit the Korean Visa Website.
2. Choose 'Check Application Status & Print'.
3. Accomplish the form on the next page.
4. Check the status of your application.
Look for the STATUS, which can be:
Received
Under Review
Approved
Denied
5. Print the Visa Grant Notice.
This document is valid either in black and white or color.
Even with this new policy, Filipinos are still required to present their passports to apply for a Korean Visa. However, instead of having a visa sticker stamped on their travel document upon visa approval, applicants will get a South Korea Visa Grant Notice that they'll present upon their arrival in South Korea.
What do you think of this new South Korea Visa Grant Notice policy?
ALSO READ:
As Seen on 'It's Okay to Not Be Okay': Defy Gravity at South Korea's Longest Suspension Bridge
Starbucks Lovers Must Visit This Newest Three-Floor Heaven in South Korea
Visit These UNESCO-Listed Sites in South Korea