7 Spectacular Spring Festivals You Should Experience in this Lifetime
It has sprung!
by Andy Flores | April 03, 2017
With the snow melting along with the last traces of the dreary winter, there's no denying that spring has sprung! Nature has come back to life, and people around the world sure know how to welcome the season.
From South Asia's famous Festival of Colors, to Holland's grand flower parade, to Spain's blazing bonfire fiesta, here are seven spectacular spring festivals that deserve a spot in your travel bucket list: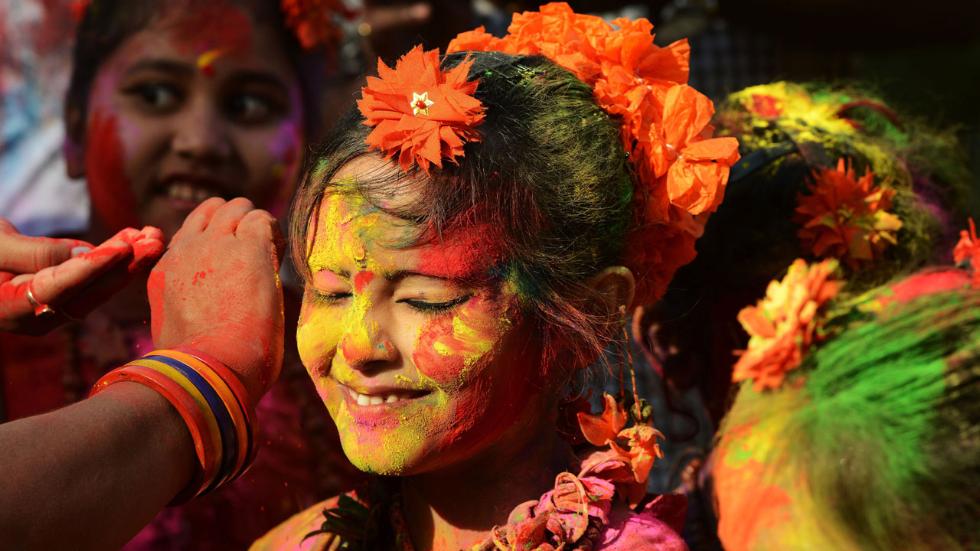 1. Holi Festival – India, Nepal, Pakistan
February/March
An explosion of the most vibrant colors coupled with lively music and delightful sweets mark Holi, a traditional Hindu festival that celebrates the triumph of good over evil and unity among men. This colorful event takes place on the last full moon day of the Hindu month of Phalguna, which usually falls in February or March. On this day, people hit the streets, and smear colored powder or "gulal" on each other or throw handfuls of it up in the air to signify friendship and a sense of revelry.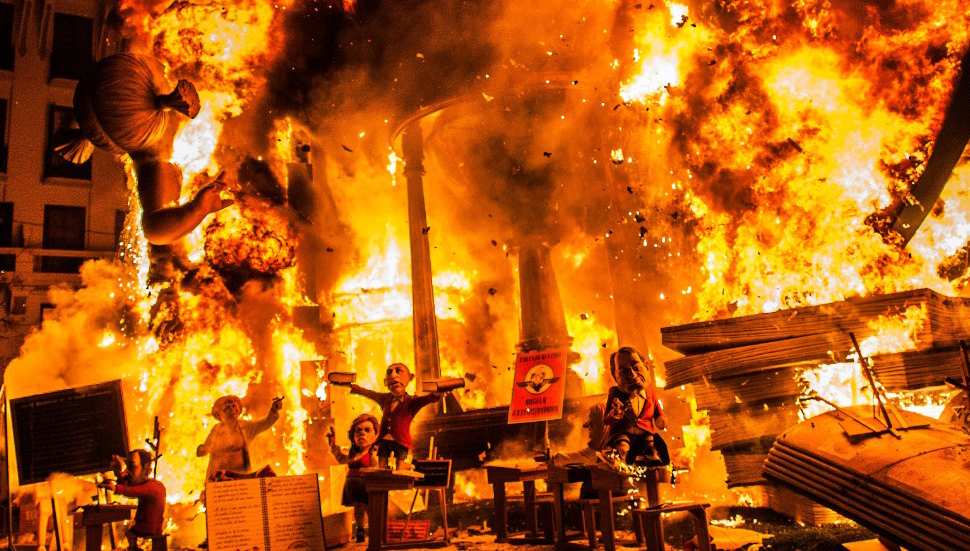 2. Las Fallas – Spain
March 15-19
The Valencians' way of ushering spring is rather… explosive. A celebration that originally began as a tribute to St. Joseph, Las Fallas or "Falles" is a grand bonfire festival and street party that features papier mâché dolls or "ninots" depicting various satires drawn from today's society, which are paraded around the city before being mounted on enormous paper-based monuments filled with firecrackers to form "fallas." These structures are then set ablaze on the last night of the festivities ("La Cremà") to cap off the five-day affair.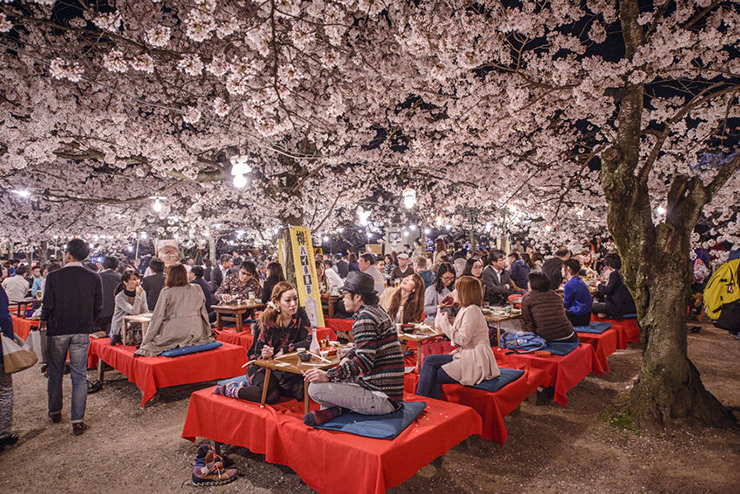 3. Hanami – Japan
March-May
*As blooming dates vary annually, make sure to check cherry blossom forecasts, so you can plan your trip accordingly.

More of a custom than a festival, hanami is the Japanese tradition of welcoming spring by admiring the season's flowers, particularly cherry blossoms or sakura. During this time across Japan, friends, colleagues at work, and families gather for picnics and merry-making under cherry trees, while artists stage cultural shows for locals and tourists to enjoy. The celebrations start as early as the arrival of the buds and last until the last blossoms dramatically fall, forming a blanket of delicate pink petals on the ground.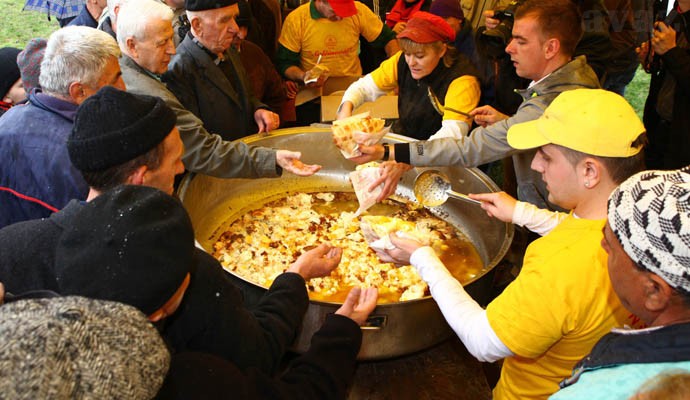 4. Čimburijada – Bosnia
First Day of Spring
The egg, one of the most recognized symbols of new life, takes the spotlight during Bosnia's Čimburijada. Each year, on the first day of spring, thousands and thousands of people from near and far come together in Zenica, Bosnia to join in the fun of this some hundred-years-old festival. In the morning, people line up to receive free scrambled eggs, which are cooked in large amounts in massive pots. After having a big breakfast, the festivities continue in the form of intimate barbecue parties by the icy Bosna River, where a few brave souls would dare to take a dip.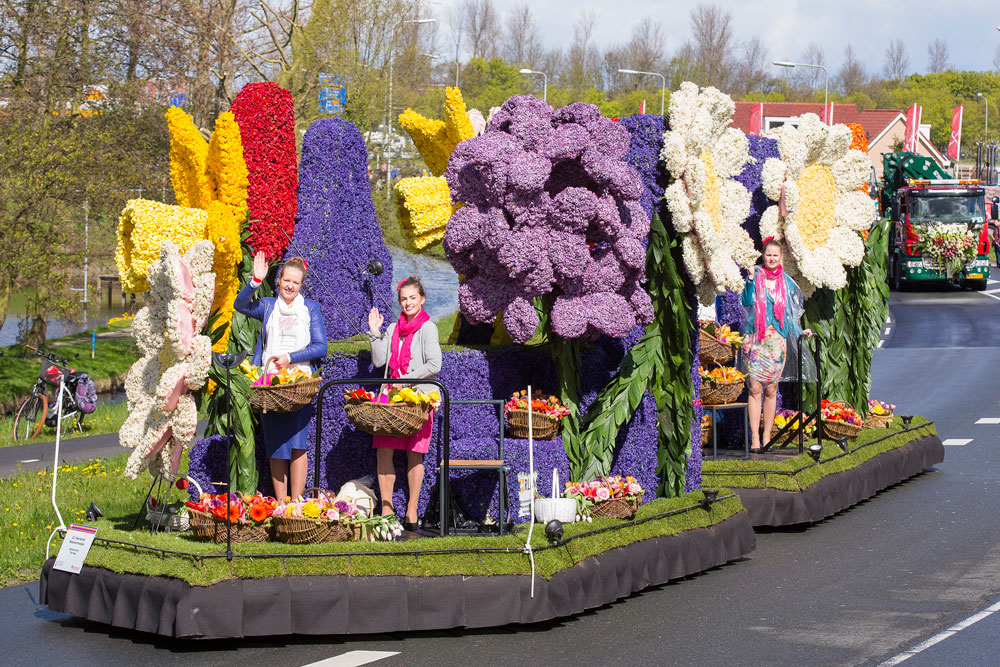 5. Bloemencorso Bollenstreek – The Netherlands
April
South Holland plays it big when it comes to welcoming spring. The region, best known for its abundance in flowers, yearly holds Bloemencorso Bollenstreek, a grand flower parade (April 22-23 this year) that crosses about eight Dutch cities. The festival begins with the decorating of floats and vehicles, which normally takes three days, and will then proceed with the parade the next day. This floral procession boasts 20 floats made up of bulb flowers such as tulips, hyacinths, and daffodils, and over 40 luxurious and special vehicles also lavishly dressed up with flowers.
Click here for more info.

6. Canadian Tulip Festival – Canada
May
The world's biggest tulip festival takes place in Ottawa, Canada. Now on its 65th year, the Canadian Tulip Festival (May 12-22 this year) is one of the country's most beloved and much-anticipated cultural events that celebrates the blooming of over one million tulips across the National Capital Region, while commemorating Canada's role in freeing the Dutch during the Second World War. To this day in Canada, the tulip, Ottawa's official flower, is cherished as a symbol of international friendship.
Click here for more info.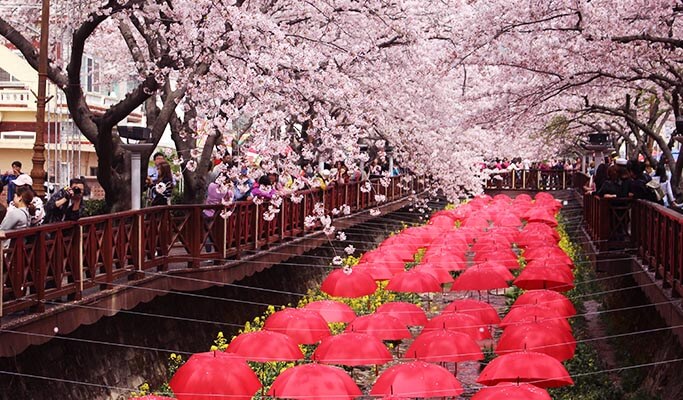 7. Jinhae Gunhangje Festival – South Korea
May
Held in the area of Jungwon Rotary and downtown Jinhae, where groves and groves of cherry trees stand proudly in full bloom, the 10-day Jinhae Gunhangje Festival (March 31-April 10 this year) is highlighted by varied programs that range from cultural performances to eye-catching parades that both celebrate the coming of spring and honor the great 16th-century Admiral Yi Sun-shin. One of the best ways to head to this festival is by taking a scenic train ride from Masan Station to Jinhae Station, a special train service that operates only during the occasion. The train traverses Gyeonghwa Station, which is better known as "Cherry Blossom Road" for its romantic tunnel of blooming cherry trees.
Click here for more info.