The Four Places to Consider on Your Next Solo Trip
Discover a whole new world outside of your comfort zone.
by Nissie Arcega | July 09, 2019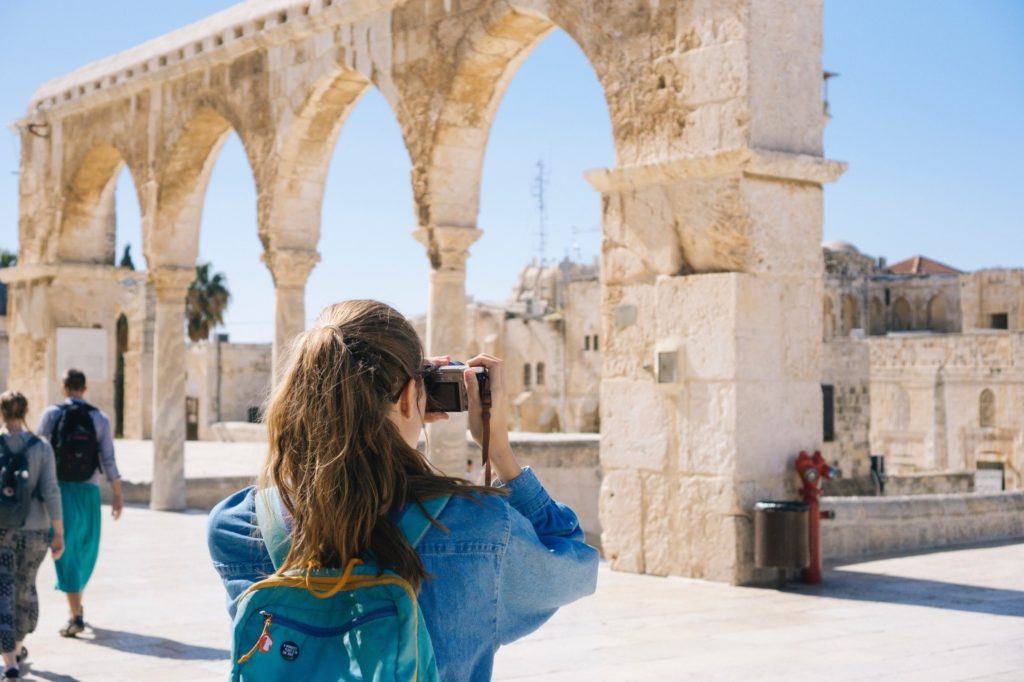 Your early 20s can be confusing, full of anxiety, and generally disorienting—but opening your eyes to a whole world can help put things into perspective. This is the time you should be keen on investing in life-changing experiences. Get lost to find yourself in these cities!
Tokyo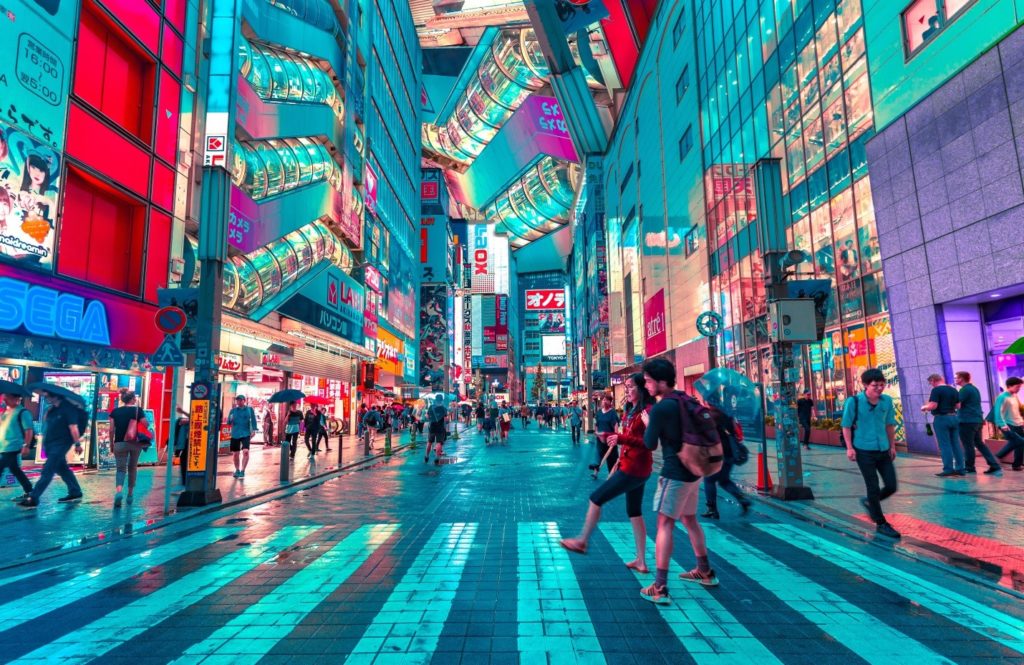 Japan is always a travel favorite, but Tokyo is at the top of the list for first-timers. Aside from the ethereal sakura blooms, each corner has something for any type of twenty-something.
You can find the latest tech gadgets, geeky hobby shops for anime fans, and boutiques for your harajuku outfits. Tokyo also has five Pokemon Centers, where you can find merchandise of the classic global phenomenon. You can head to Shibuya, Akihabara, and Shinjuku for your shopping spree.
Tokyo also boasts world-famous Japanese cuisine. As the city with the most Michelin stars, Tokyo is a prime destination for the foodie in you. Sample the wide array of Japanese flavors from yakitori, tempura, curry, ramen, to sushi in the city. Its drinking culture is also one of the most memorable, with good bars at every district serving classic sake or Japanese-infusion cocktails.
Seoul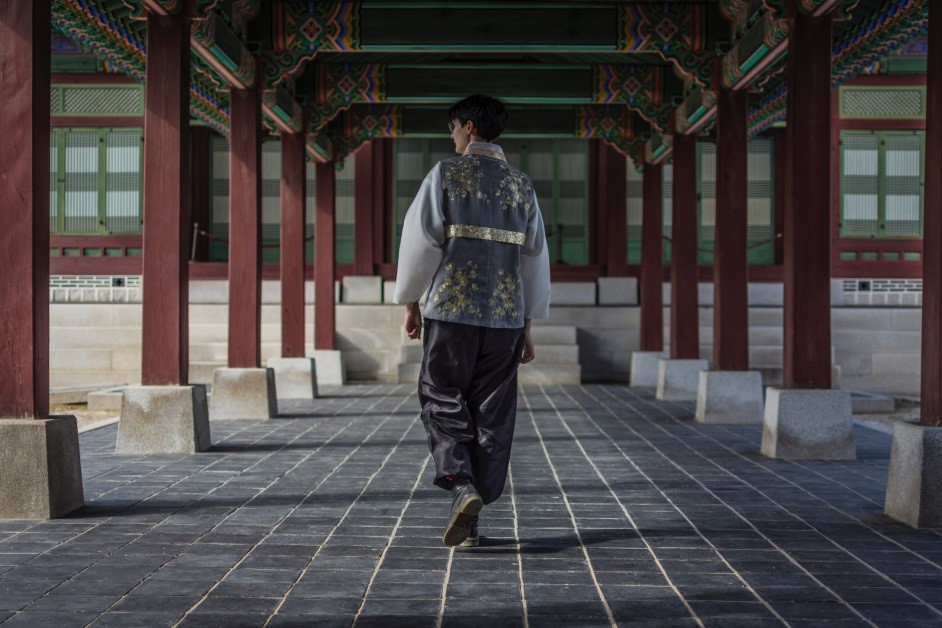 With the onset of K-Pop taking the world by storm, South Korea has become a popular travel destination. Seoul is the crowning jewel of South Korea, serving as a hub for business, food, and culture. The city is anything but boring, with its neighborhoods celebrating its quirks 24/7.
One of the first things that come to mind about Seoul is its massive retail industry. You'll be sure to find anything from your head down to your toes; whatever it is, Seoul has it for you. Head to Myeongdong and Hongdae for bustling rows of local boutiques and international brands, you can shop for the latest beauty products and trendiest Korean street style outfits.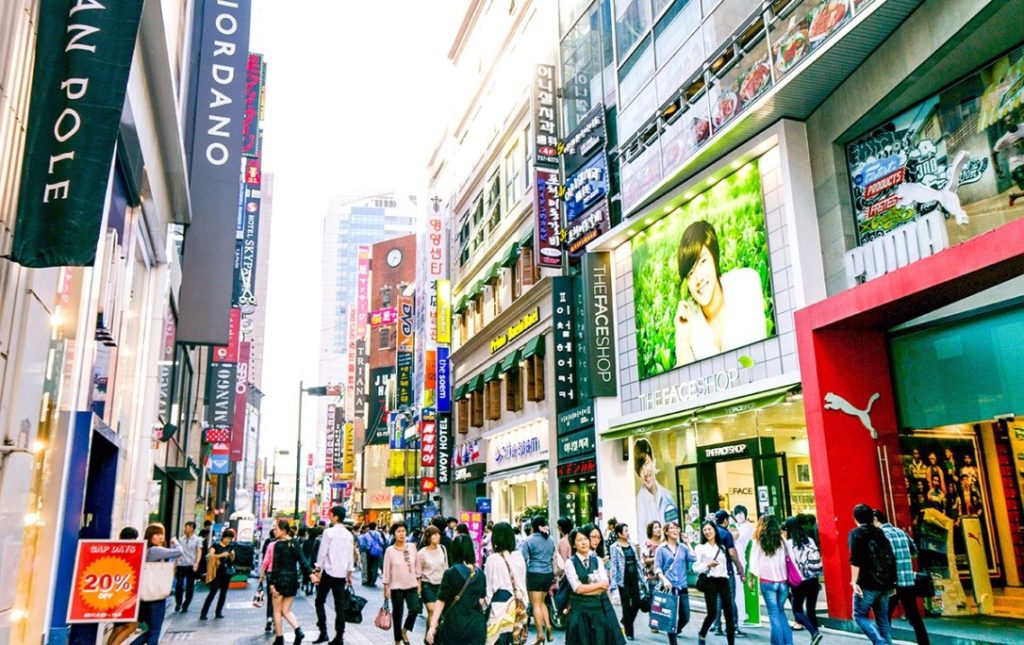 If you're looking to meet new locals, you can experience Seoul's "station system", which is basically an alcohol pilgrimage. The first station starts with dinner at a restaurant, and continues for five or six more stations that include bars, clubs, and karaoke rooms.
Sydney
Sydney is one of the most iconic cities in the world, owing it to its architectural wonders and scenic harbor. You can enjoy breathtaking views, fresh seafood, and great weather all-around.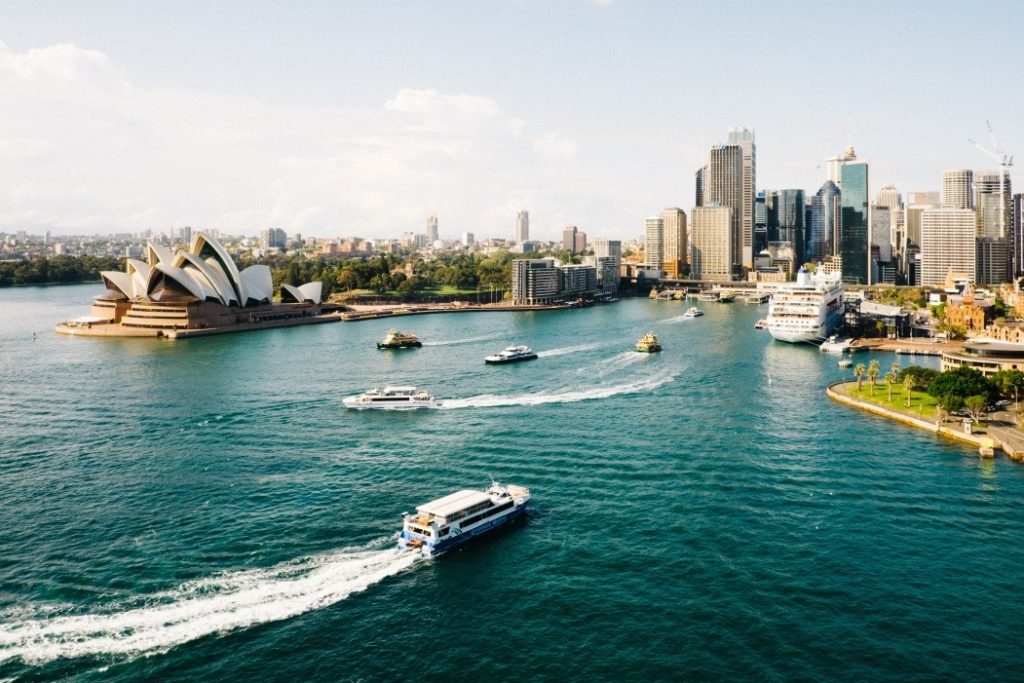 credit to="Dan Freeman" url="https://unsplash.com/@danfreemanphoto?utm_source=unsplash&utm_medium=referral&utm_content=creditCopyText"]
When people talk about the great outdoors, they actually refer to Australia. The go-to place to bask in the beauty of nature is Sydney, where adrenaline and the picturesque come together. For the thrill-seekers, you can find something to do on land, in the air, under the sea, and anywhere in between! You can hop on a seaplane for a tour of the Sydney Harbor, go scuba diving in the Gordons Bay, or climb the Sydney Harbor Bridge.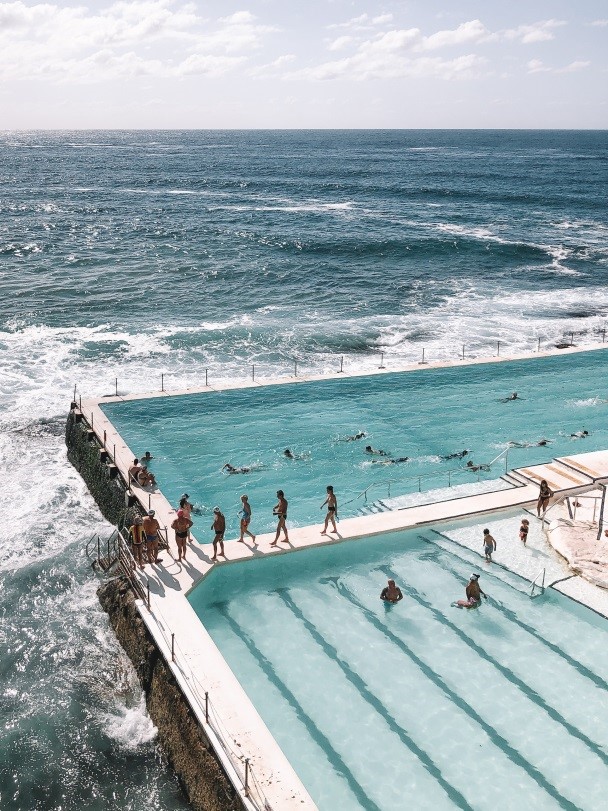 Take the scenic route and take a stroll in the Royal Botanic Gardens, visit all the animals at Sydney Zoo, or dip into Bronte Park's cool waters. Circular Quay is also a popular dinner spot for a seaside al fresco, or you can mix history and alcohol with Sydney's Historic Pub Crawl.
Hong Kong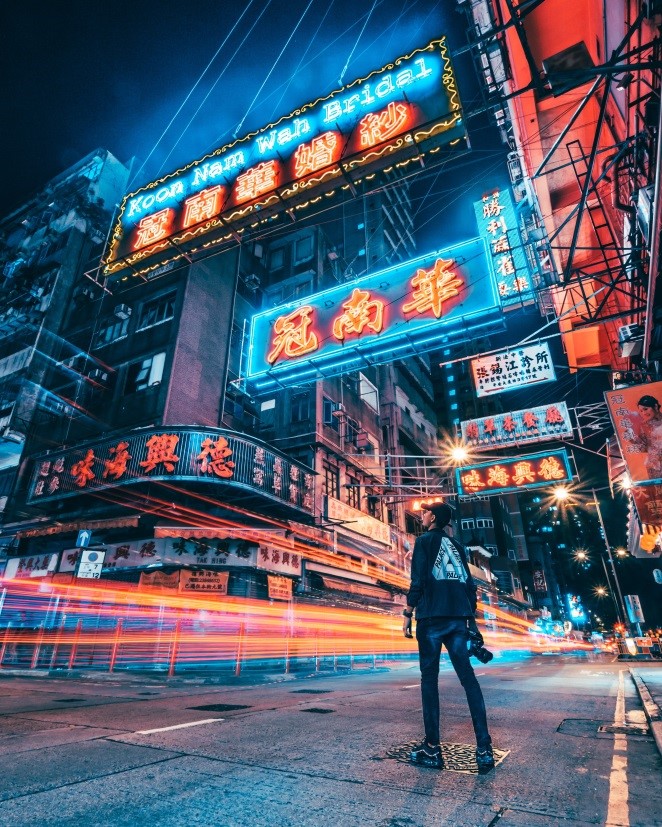 East meets west in the dining capital that is Hong Kong. The city has everything that any solo traveler could ask for; legendary street food, enchanting sights (even outside of Disneyland!), and an ever-pulsating party central. On top of all that, it is a breeze to go around the city because of its efficient transportation systems.
Hong Kong is at the top of any foodie's travel bucket list. Navigate the city's gastronomical landscape of mouthwatering dim sum, noodles, and snacks. You can drop by the Temple Street Night Market in Kowloon and Sham Shui Po, where you can dine like a local and get your taste buds craving for noodles long after your return flight.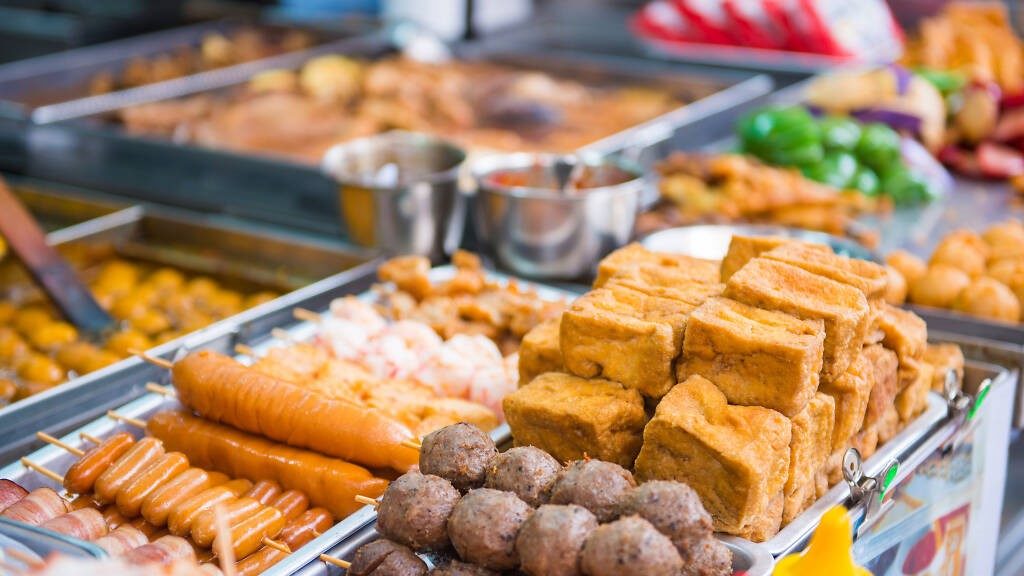 The best thing about Hong Kong is its vibrant streets. Taking a walk will always give you interesting encounters, be it the street art, colorful temples, and natural features like Victoria Peak. Hong Kong by night is also an ecstatic experience, with its signature neon lights glowing til the wee hours of the morning. Lan Kwai Fong is the district for party-goers, but the city is also dotted with speakeasies for a more quiet approach at drinking. You can hit up Mrs. Pound, The Old Man, or The Iron Fairies for a cocktail (or ten!).
The great news is that you can easily book a trip to any of these dream destinations!  GetGo and their lifestyle partners will make booking these trips a breeze, and with every booking you make, you get a chance to win bonus GetGo points you can use to travel to even more destinations for free!
GetGo is giving away more than 3 million points from May 30 to August 31, 2019. Get a chance to be one of the 25 lucky members to win up to 300K GetGo points! The prize at stake will be based on the points earned during promo period. Members will be qualified for a specific tier with equivalent prize. The higher the tier, the higher the prize points at stake! New GetGo members who will earn points for the first time get 2X raffle entries for more chances of winning. Points earned will be based on actual GetGo points credited following each of the partner's TATs.
Per DTI-FTEB Permit No. 10737, Series of 2019. Visit https://www.getgo.com.ph/promos/GetGo-The-Distance for more details about the promo.
For more information on memberships, partners, and offers, visit www.GetGo.com.ph. You can also like and follow GetGoPH's official pages on Facebook, Twitter, and Instagram.
Which city would you first visit? Tell us below!