IRL Studio Ghibli Film Locations You Can Visit in Japan
Japan? It's Ja-fun.
by Ina Louise Manto | May 01, 2020
Studio Ghibli films are known not only for its whimsical plots but also for its scenic locations. One can never really help but get swooned by their beautifully drawn sets that will make you want to live in the movie too. Oftentimes, the movies are based on real-life locations and fortunately, you can visit them in real life. If you're a fan of Studio Ghibli films, here are locations you might want to insert to your itinerary when you visit Japan:
Dōgo Onsen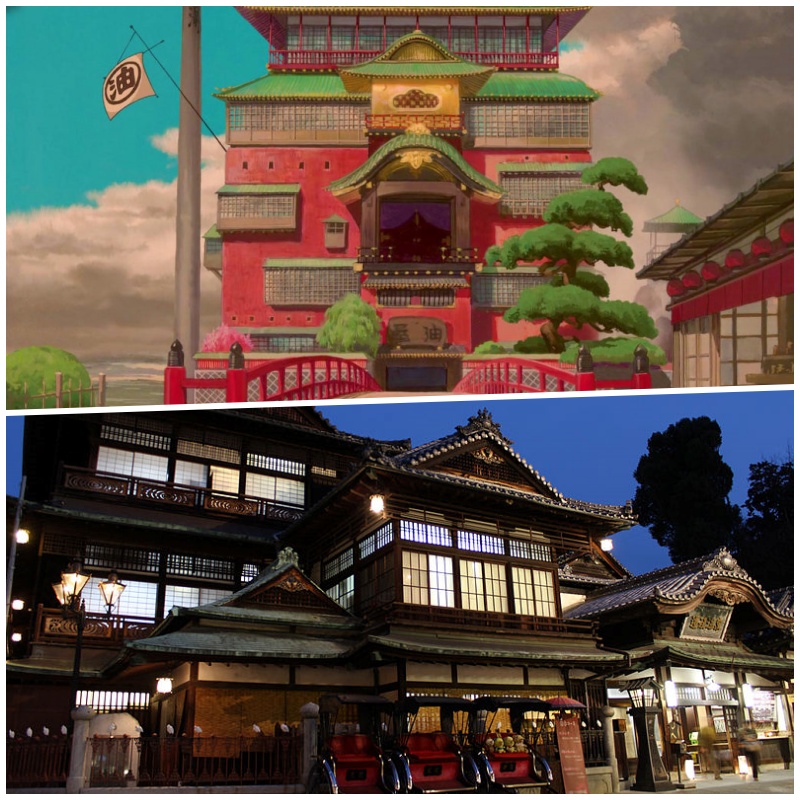 Location: Japan, 〒790-0842 Ehime-ken, Matsuyama-shi, Dōgoyunomachi, 5−6
Spirited Away is one of Studio Ghibli's most popular movies. In fact, it's still Japan's highest-grossing film of all time. The movie features the story of a 10-year-old girl who discovers an abandoned amusement park with her parents. As nighttime fell, she discovers that the park is actually a place spirits visit for relaxation.
Most of the movie takes place in the iconic bathhouse and it's actually inspired by Dōgo Onsen, of Japan's oldest and most hot springs. Its most famous attraction is the wooden bathhouse that was built in 1894, Dōgo Onsen Honkan. After a relaxing time at the hot spring, you can also visit other attractions in the area such as temples, shrines, and a shopping arcade.
Kamikochi Imperial Hotel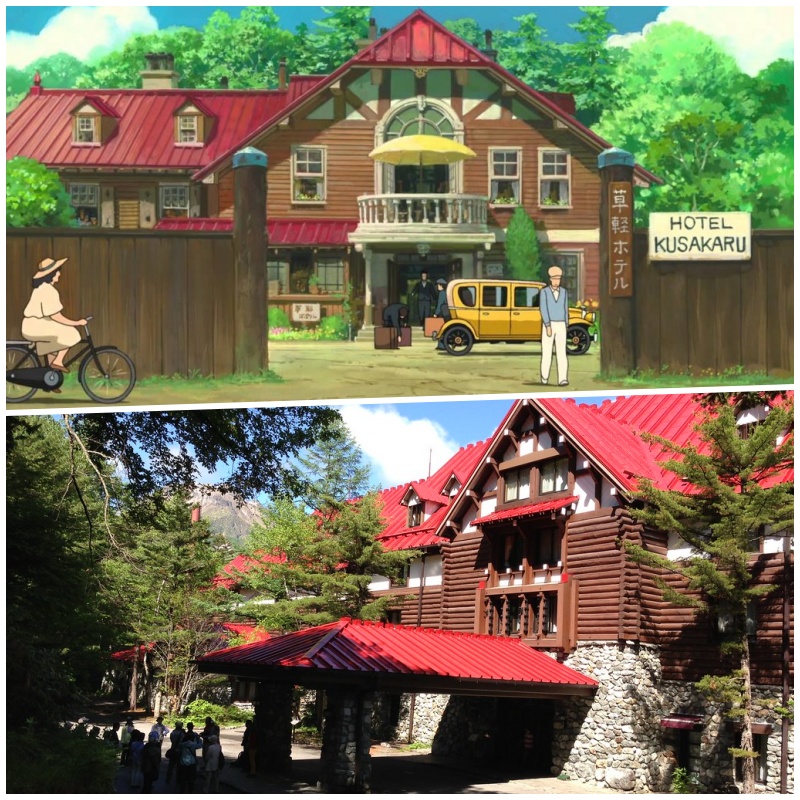 Location: Azumikamikochi, Matsumoto-shi, Nagano 390-1516, Japan
The Wind Rises is a 2013 film inspired by the life story of Jiro Horikoshi. He is the aircraft engineer who designed the Mitsubishi A6M Zero, a plane used by Japan during the Second World War. The movie is also Hayao Miyazaki's last film before his retirement.
Kamikochi Imperial Hotel in Kamikochi, Naganao Prefecture resembles Hotel Kasukaru seen in the film. Although it has not been confirmed the hotel was the inspiration for the movie, their similarities are very uncanny. They have the same log cabin exterior and red roof! Kamikochi Imperial Hotel is a 70-room log cabin in the Chubu Sangaku National Park. Each room has its own veranda, which will give you relaxing views of the mountains and forest.
Tomonoura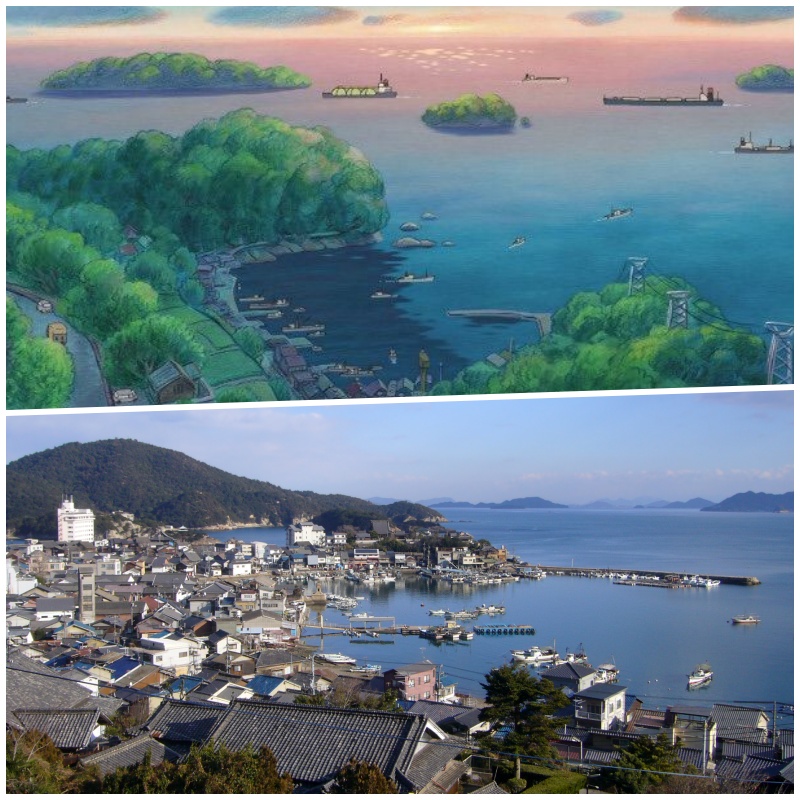 Location: Tomo Tomocho, 福山市 広島県 720-0201, Japan
Ponyo is a 2008 film about an underwater princess, a fish, who turns into a human. The movie takes place in a scenic coastal town that is based on a fishing town in Fukuyama City, Hiroshima called Tomonoura.
As seen in the film, the village has a distinct horseshoe shape that mimics the actual town. Even the smallest details are the same: the docked ships and boats, roofs, and surrounding mountains and sea. When you visit Tomonoura, don't forget to drop by the Joyato Lighthouse. It's the town's historical landmark and the inspiration for Sosuke's home at the top of the hill!
Sayama Hills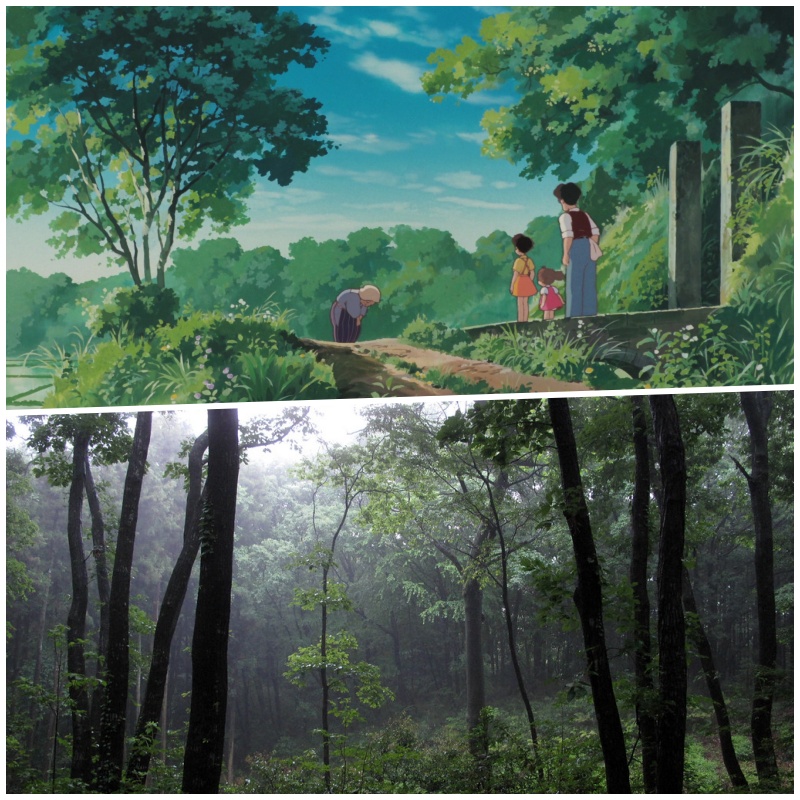 Location: 351 Kamiyamaguchi, Tokorozawa, Saitama 359-1153, Japan
The lush green forests seen in the 1998 film My Neighbor Totoro is actually a real forest in Japan. In fact, director Hayao Miyazaki grew up in the area. Located 35kms from the north of central Tokyo, Sayama Hills is now widely known as "Totoro no Mori" or Totoro's Forest. Its vast greenery and charming views heavily inspired the film.
A must-visit attraction in the Sayama Hills is Totoro's house or the Kurosuke House. The house's name is based on the soot sprites that appeared in Totoro called "makkuro kurosuke". It even has a huge Totoro sitting inside so be prepared to take lots of photos!
Ai Chikyu Haku Memorial Park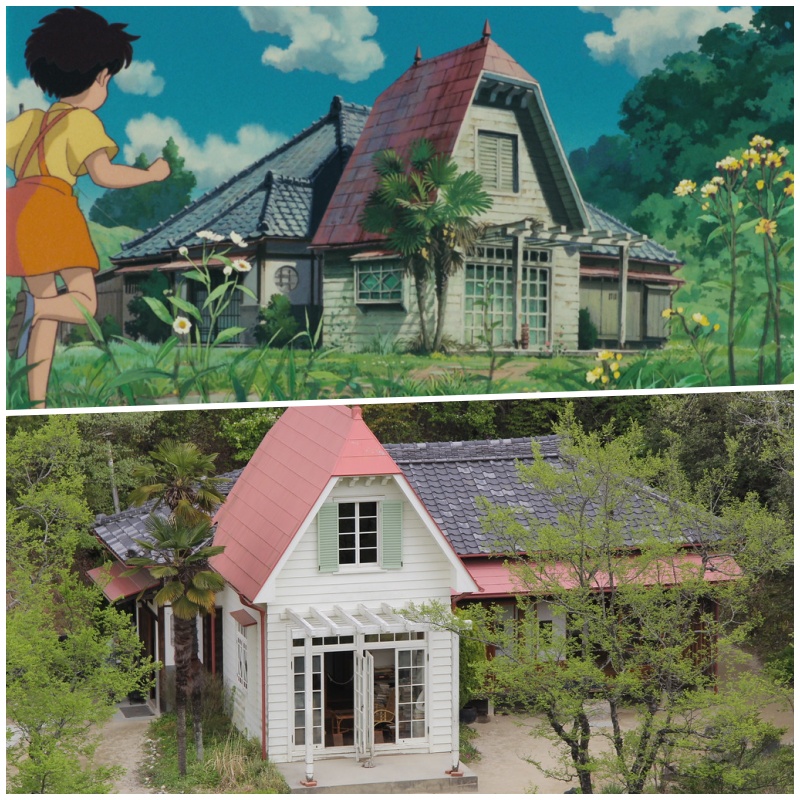 Location: 〒480-1342 Aichi-ken, Nagakute-shi, Ibaragabasama, 乙1533−1
Another must-see for My Neighbor Totoro fans is this house in AiChi Expo Park. It's the exact replica of Mei and Satsuki's home in the film. The house was built in 2005 for the World's Fair in Nagoya. Hayao Miyazaki's son Goro actually designed and oversaw the home's construction. Though there are tight rules about taking photos, fans can touch everything in the house while they're on tour. Yes, everything! You can open the drawers, sit on the father's study, open hidden doors, and more. It's a fun experience for fans of the film!
Safflower Field of Takase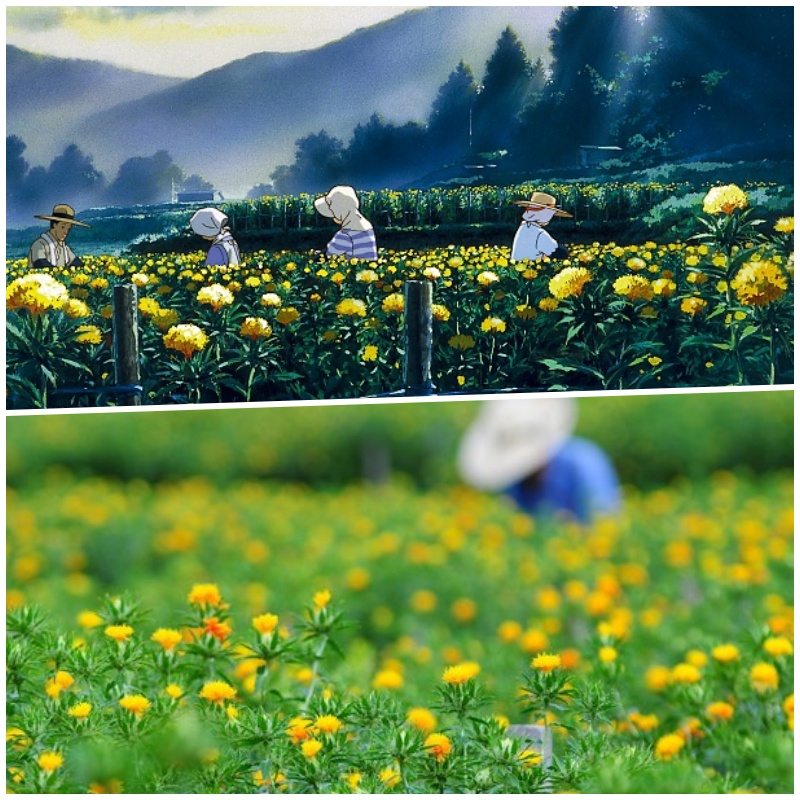 Location: Takase, Yamagata, Yamagata Prefecture
The city of Yamagata is known for its hot springs, cherries, and safflower fields. The 1991 film, Only Yesterday, took place in Yamagata. It features the story of a woman who takes an extended trip from Tokyo to visit her family during the annual safflower harvest. Like Taeko, you can take a break from the hustle and bustle of the city by visiting Yamagata. Even non-fans of the film visit this city to take a much-needed breather from work.
Some film locations you can also visit IRL:
'Itaewon Class' Filming Locations to Visit on Your Next Trip to Korea"
'Crash Landing on You' Iconic Filming Locations You Can Visit IRL
You Can Visit These 'Parasite' Filming Locations IRL