The Most Unusual Dining Spots You Can Visit in Tokyo
Traveling is all about experience.
by Gene Loves Acosta | June 02, 2016
Japan has more Michelin stars than France, and its capital, Tokyo, is regarded as one of the world's greatest food cities. True. But since the country is also known for incomprehensible crazes, it definitely offers more than just the usual cuisine. What's high on the list of interesting things to do? Visit the most unusual cafes and restaurants!
Owl Café
Akiba Fukurou | 67 Kanda Neribeicho, Chiyoda, Tokyo | Website
Enjoy a cup of coffee while being surrounded with fluffy and curious owls. Customers are allowed to pet and take pictures with the nocturnal creatures and since most of the twenty resident owls were raised around humans, they are all very friendly and used to being handled.
The vibe in this café is more like a theme-park attraction with soft classical music playing in the background, crystal chandeliers and of course, cute sleepy owls. The entrance fee for a one-hour visit is Y1500, which includes one drink and a souvenir photo.
Ninja Restaurant
Ninja Akasaka | 2-14-3, Nagatacho, Chiyoda-ku, Tokyo, Tokyu plaza Akasaka 1F | Website
Set the tone for your Japan adventures by dining in Tokyo's famed ninja restaurant. When you get to the area, you must first find the unobtrusive lantern which marks a doorway, and then walk in a dimly lit corridor where your personal ninja guide will greet you. Mind you, there are secret doors and booby traps that you'll have to discover for yourself! Some ninjas will even sneak up with the menu. For foodies, don't worry because the theme doesn't overshadow the quality of the food.
Fishing Restaurant
Zauo | 3-2-9, Nishi-Shinjuku, Shinjuku-ku, Tokyo | Website
How do you feel about being seated in a big, wooden boat while trying to catch a fish from the surrounding "ocean" using fishing rods? It's like having an island life, huh? Except you can actually do this in Tokyo.
Zauo allows its customers to enjoy fresh fish by letting them catch their own – which is actually cheaper (their regular price of a red-snapper is ¥3,360, but if caught it can be eaten for only ¥2,499.) You can also choose how you'd like the fish to be cooked whether it's sashimi, grilled, deep-friend, or sushi.
Alice in Wonderland Cafés
There's not one but five Alice in Wonderland-themed cafes in Tokyo – Alice in a Labyrinth, Alice in Magical Land, Alice in a Fantasy Book, Alice in an Old Castle, and Alice in a Dancing Land. Here you can escape from reality and enjoy delicate architectural designs and lavish seating. The waitress are also wearing Lolita Alice inspired dressed and the food stay true to the theme.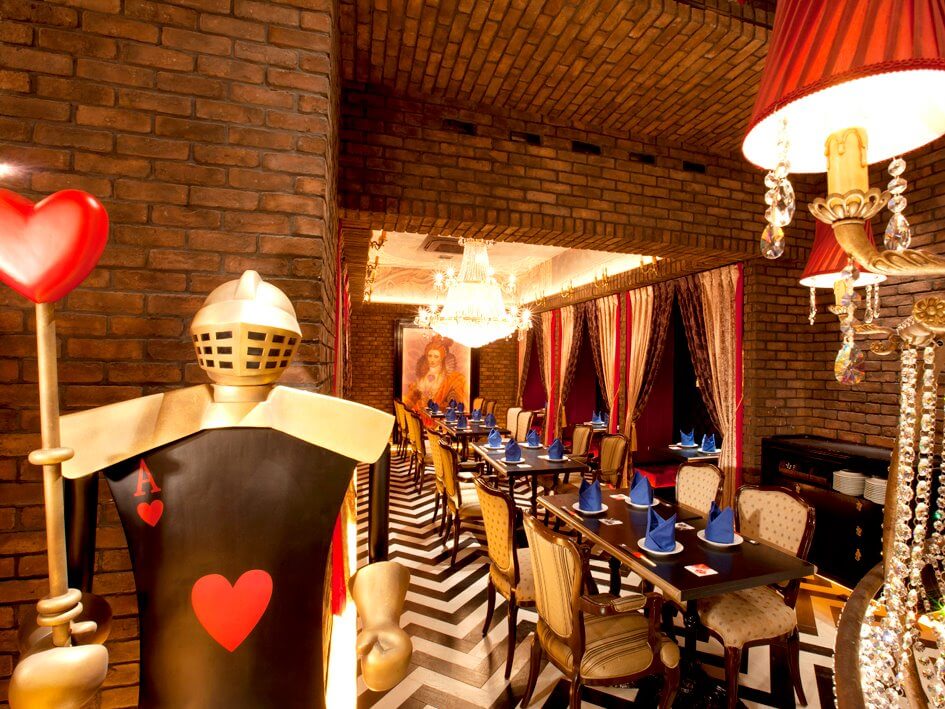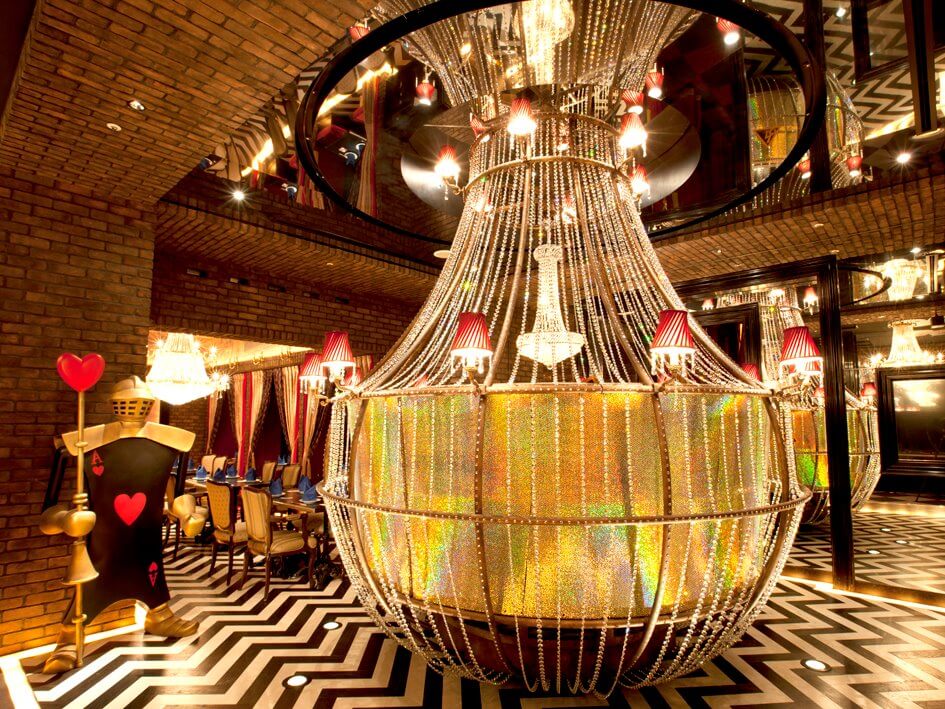 Bunny Café
Ms. Bunny Cafe | Minato-ku, Roppongi 6-7-2, Iwahori Building 3F, Tokyo | Website
Enjoy a relaxing time with cute and cuddly bunnies in this stylish rabbit café. Aside from petting the adorable little critters, Ms. Bunny Café also allows its customers to take them for a walk to a nearby park. Baby bunnies and rabbit related products are also on sale in the café. The ¥850 (¥1,000 on weekends) cover charge includes holding two different rabbits within 30 minutes.
Snake Café
Tokyo Snake Center | Sanpo Sogo Bldg 8F, 6-5-6 Jingumae, Shibuya-ku | Website
If the idea of a bunny café is a bit too cutesy for you, then you can try going to this place where you can sip a drink with a slithery reptile on your table. Aside from having 35 non-venomous snakes that customers can hold and pet, Tokyo Snake Center also sells snaked-themed products like faux snake skin ties and snake skin charms.
The cover charge is Y1000, which includes one drink. There's an additional Y540 if you want to hold the snakes.
Robot Restaurant
Robot Restaurant | B2F Shinjuku Robot Bldg, 1-7-1 Kabukicho, Shinjuku-ku , Tokyo | Website
Rooms covered in gold from floor to ceiling, lots of neon, mirrors, robots and eye-popping entertainment – these are just some of the things you can expect during your visit. This place is really more about the jaw-dropping performances more than an eatery, but the entrance covers a Robot Gozen Bento, a Japanese-style set-meal with 13 mini portions of Japanese dishes like deep-friend tempura and simmered nimono.
Also read about the newly opened Hedgehog Café in Tokyo!
Think we missed a restaurant? Let us know in the comments box below.