Things to Do and Places to Visit in Vladimir, Russia
The glory days of Russia's former capital may be long gone, but it's still rich in culture and history.
by Joshua Berida | December 29, 2019
Vladimir is the former capital of Russia; it has a history that spans several centuries as seen by the historic old churches within it. Vladimir's heydays may be over, but it is a laid-back and noteworthy destination to include in your itinerary when you visit Russia.
Dormition Cathedral
This UNESCO-listed heritage site is one of the most recognizable landmarks and churches in Vladimir because of its white exterior and gold domes. The Dormition Cathedral has a history that dates all the way back to the 13th century. The church survived the rampage of Batu Khan's Mongol invaders in the late 1230s.
Cathedral of St. Demetrius
This is another UNESCO Heritage Site you can include in your itinerary during your trip to Vladimir. This small, but beautiful church dates back to 1197. It has undergone a number of renovations over the centuries; however, its appearance has remained the same.
Walk around the Old Town
Vladimir may no longer have its old influence and prominence, but you can still get a glimpse of its storied past by walking around the old town. Locals take leisurely strolls around this part, do the same and imagine what life was like a century or so ago.
Golden Gate
This city gate dates back to the 1160s and is one of the oldest Russian city gates. The Golden Gate is also one of the structures that survived the invasion of the Mongols. Today, it is a reminder of Vladimir's storied past.
Soak in the Small Town Charm
After exploring the urban jungle of Moscow, Vladimir is a relaxing alternative because of its small town charm. Walk around the neighborhood to see quaint houses and old churches. Try some snacks and drink at one of the local cafes and restaurants. They might not have an English menu or may take a few minutes before they give you one.
Sobornaya Square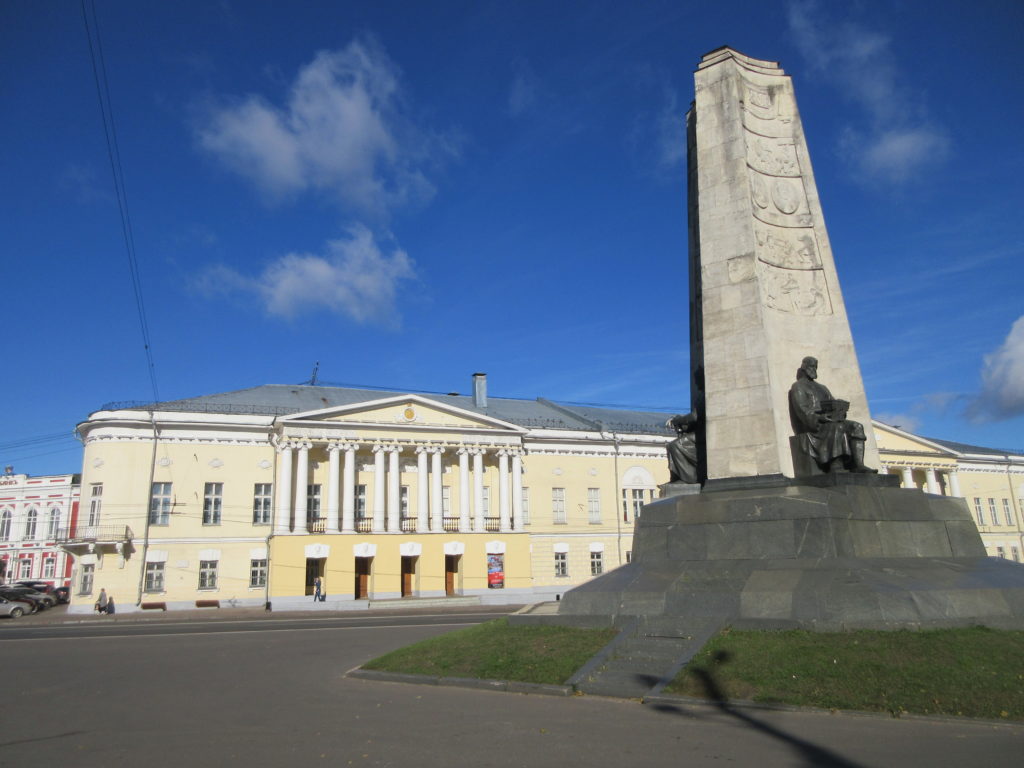 This square is a good chill and photo spot for both local and foreign tourists. This provides you with a view of the nearby cathedral and surrounding beautiful buildings. It has undergone a number of changes throughout its history as well.
Crystal Lacquer Miniatures and Embroidery Exhibition
This beautiful red church turned into museum has a fine display of crystals and glassware. You'll see Russian creativity on display when you visit the three floors of the museum. You'll find items such as embroidery, lacquer boxes, all sorts of crystals and other similar items.
Share your adventures with us by using the hashtag #WindowSeatPH!
Also read:
Cities and Towns to Include on Your First Visit to Russia
These Are the Must-Visit UNESCO Heritage Sites in Russia
Things to Do in Saint Petersburg for Your First Visit