Exploring Thailand: Must-Visit Destinations in Bangkok in 2023
Bookmark for places to stay, shop, dine, and explore.
by Ina Louise Manto | August 29, 2023
From unique shopping and dining experiences to historical temples and landmarks that will take your breath away, it's no wonder why Bangkok remains the most visited city in the world. The bustling capital of Thailand has an array of experiences and destinations that all types of travelers would love, and we got to experience some of them during a fun and memorable trip with Cebu Pacific and the Tourism Authority of Thailand. If you're planning to explore this vibrant city soon, here's a rundown of our experience that will help you plan your well-deserved trip. Here's our guide on must-visit destinations in Bangkok in 2023:
Where to stay in Bangkok
The Berkeley Hotel Pratunam
Location: 555 Rajprarop Rd., Makkasan, Ratchathewi, Bangkok 10400 Thailand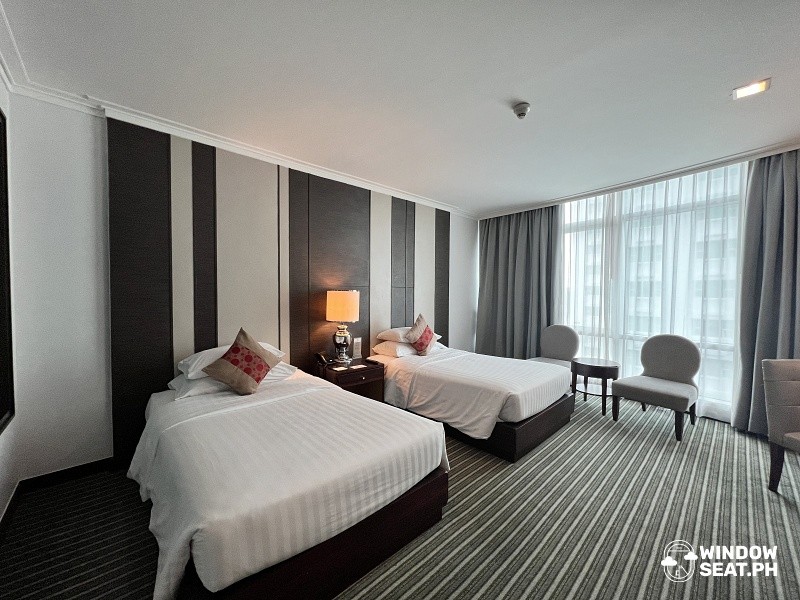 If you're visiting Bangkok to dine and shop, The Berkely Hotel is the perfect stay. Nestled right in the heart of Pratunam District, this stylish and elegant hotel has access to the city's famous shopping destinations, one of which is directly connected to its lobby.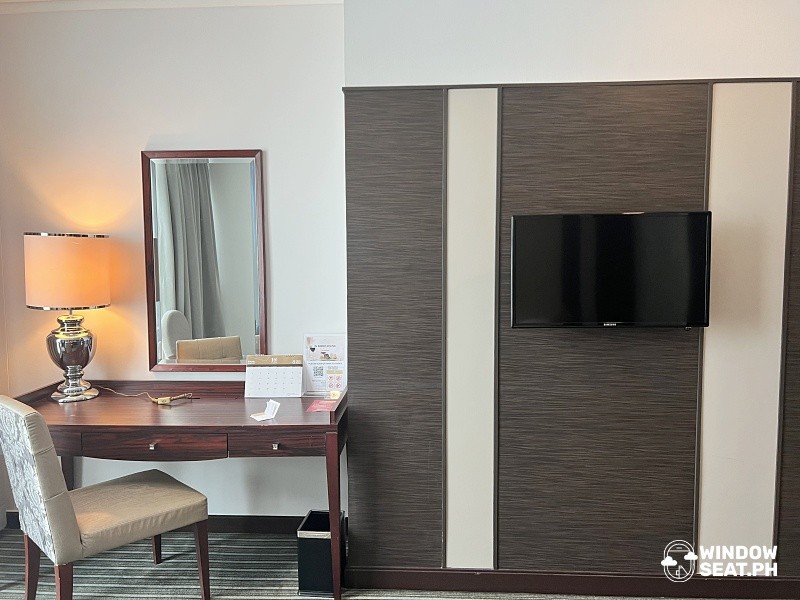 We stayed in a Twin Room, which included a buffet breakfast.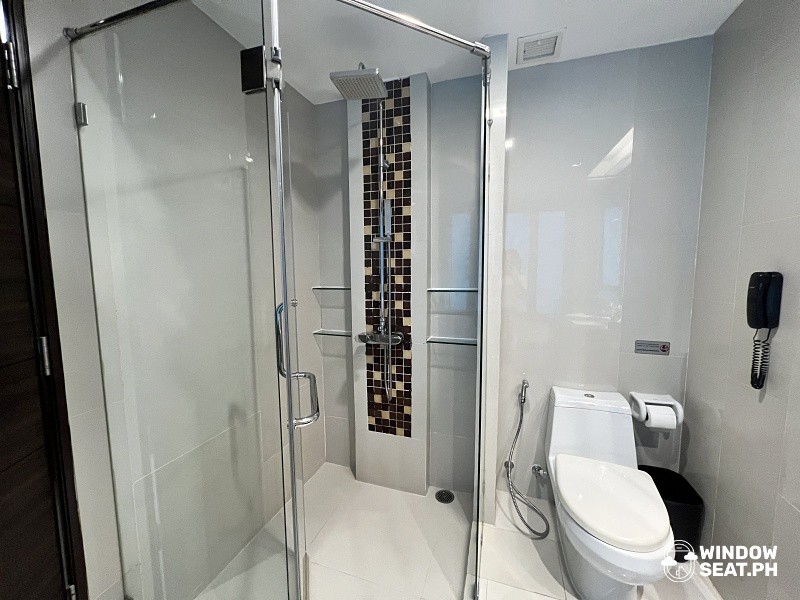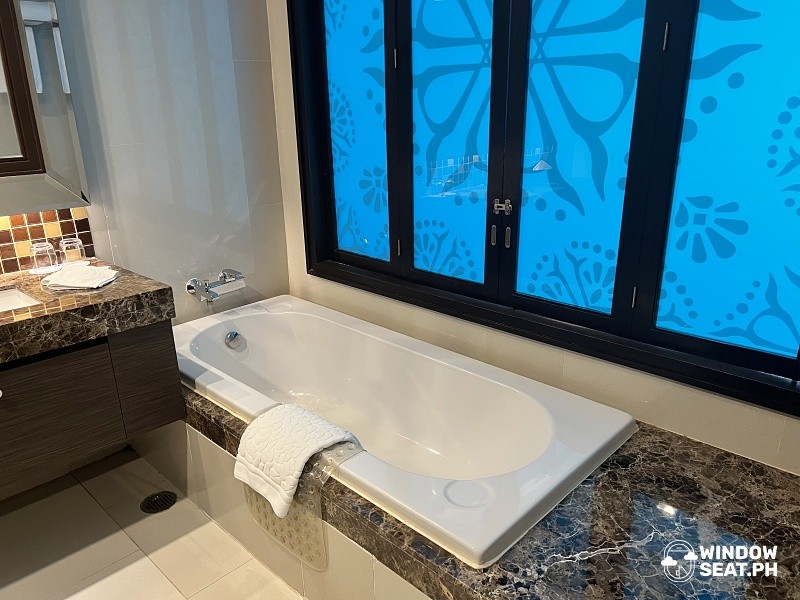 At night, don't forget to walk around and shop for food, clothing, and souvenirs.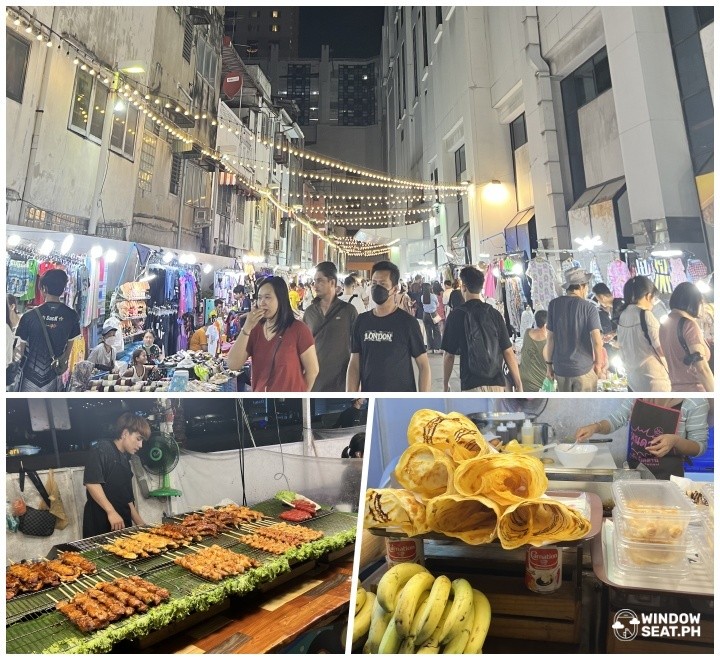 The Berkley Hotel Pratunam is also just 45 minutes away from Suvarnabhumi Airport and is easily accessible from the Expressway network and Airport link trains.
Where to get the best exchange rates in Bangkok
Superrich Thailand
Hold your currency, and don't fall into the trap of having them exchanged at the airport. Here's an insider tip: Our tour guide brought us to Superrich, which offers the best exchange rates in Thailand.
See their list of rates here.
Where to dine and shop in Bangkok
1. SOOKSIAM
Location: Ground Floor, ICONSIAM 299 Charoen Nakhon 5 Alley, Khwaeng Khlong Ton Sai, Khet Khlong San, Krung Thep Maha Nakhon 10600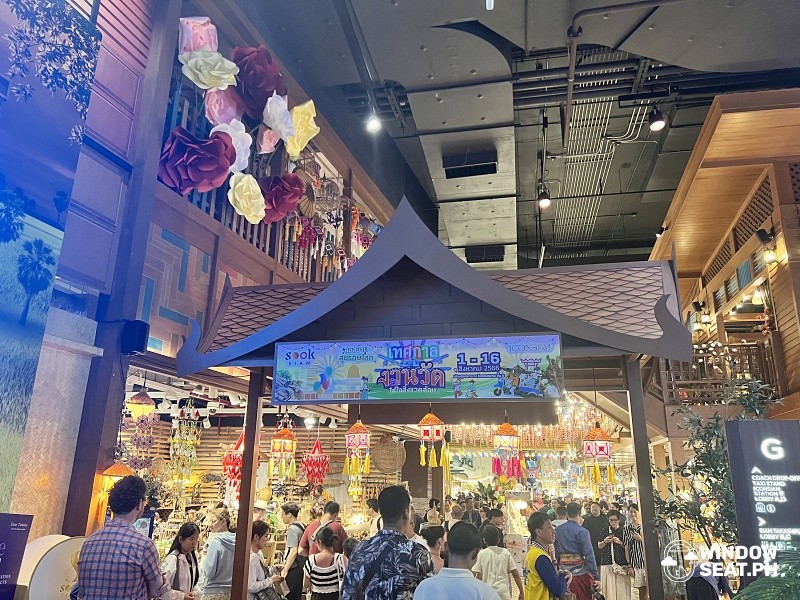 Satisfy your inner foodie right at ICONSIAM's SOOKSIAM. Located on the ground floor of this vast mall, SOOKSIAM will let you travel around Thailand's 77 provinces with its variety of food stalls, restaurants, and souvenir shops.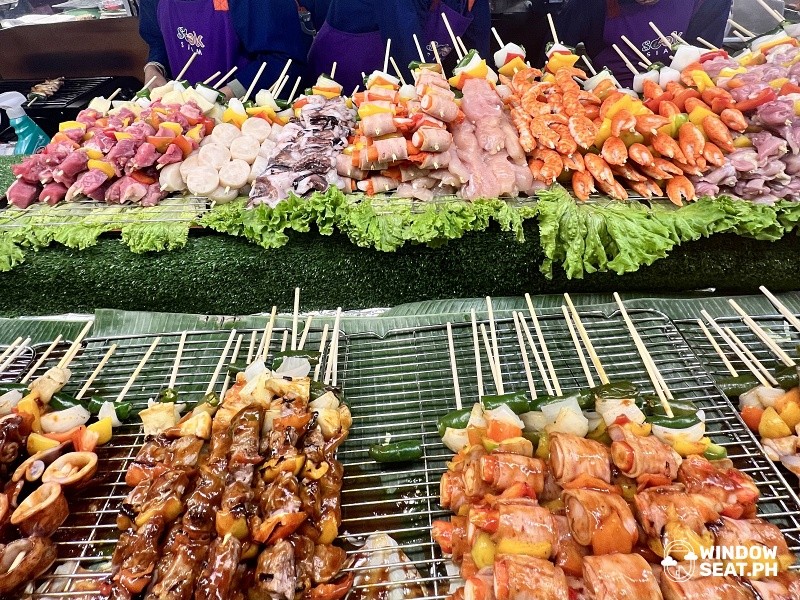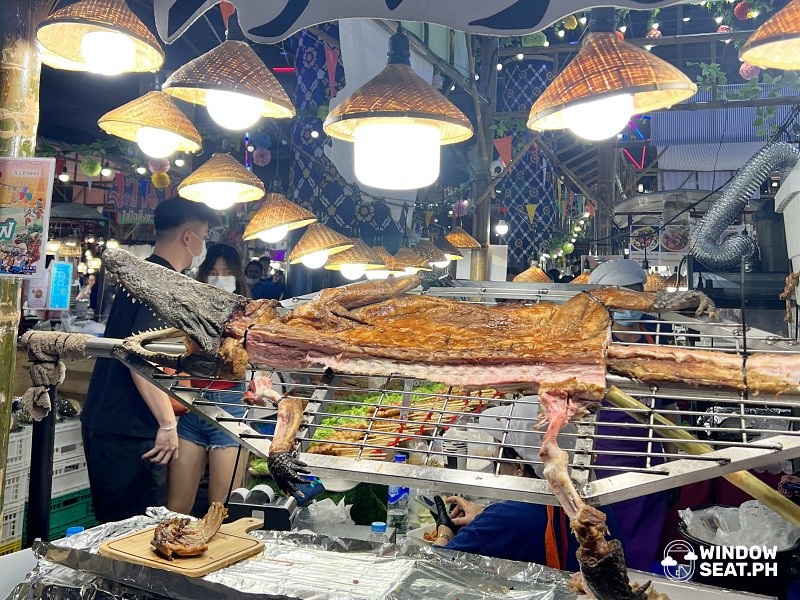 We dined at Peppery Thai Bistro and got a hefty serving of Classic Tom Yum Goong, Thai Fried Omelet with Spicy Sausages, and Pineapple Fried Rice.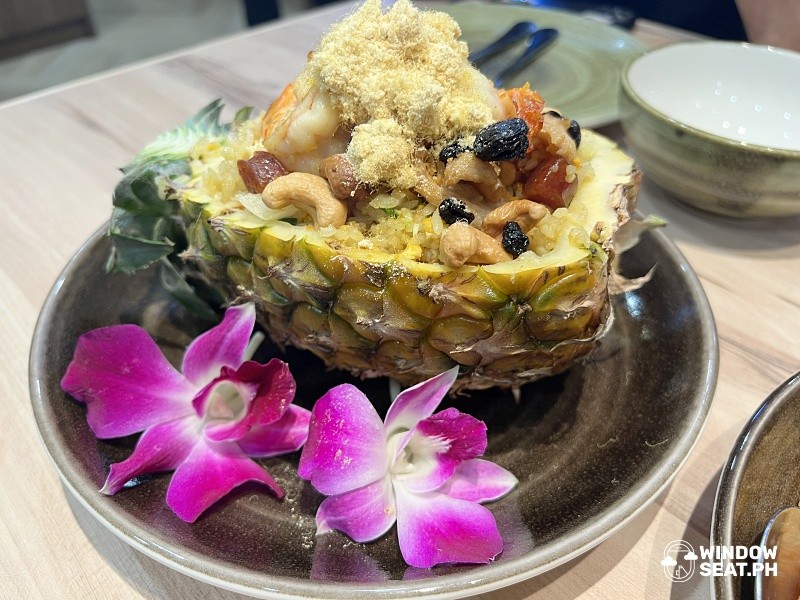 2. Siam Square
Want to know where the hip and cool kids shop? Head to Siam Square, a shopping and entertainment area at the corner of Phayathai Road and Rama I Road. Walking down the square reminded us of Myeongdong in Seoul, South Korea, where you'll find various clothing brands, stylish cafes, and stores.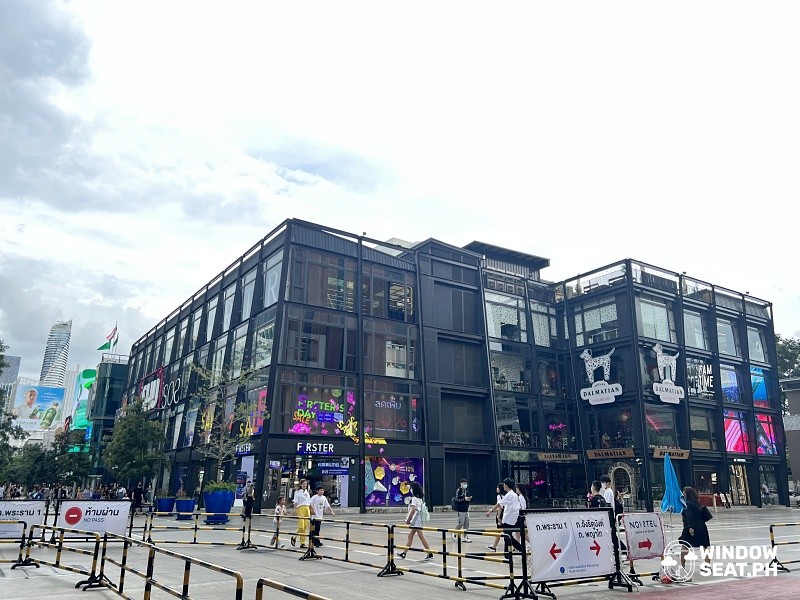 Siam Square is also connected to other shopping centers and districts such as Siam Paragon and MBK Center.
3. Dosan Dalmatian
Location: Siam Square Block I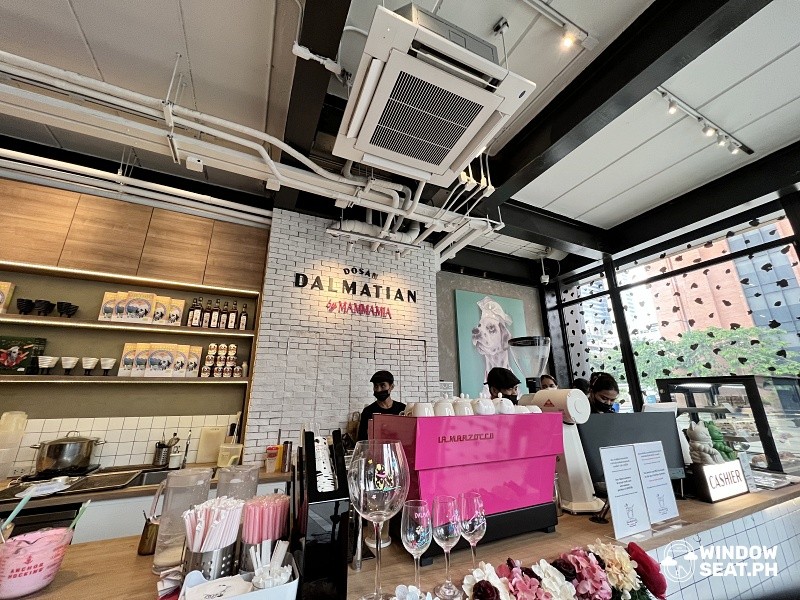 Going cafe hopping in Bangkok? Don't forget to visit Dosan Dalmatian especially if you're a dog lover or a fan of the Disney movie One Hundred and One Dalmatians. This hip cafe originates from Seoul and there's no wonder why it fits right in the setting of Siam Square. It's a multi-level cafe with plenty of snap-worthy corners – diners were all dressed up to the nines for their insta pics.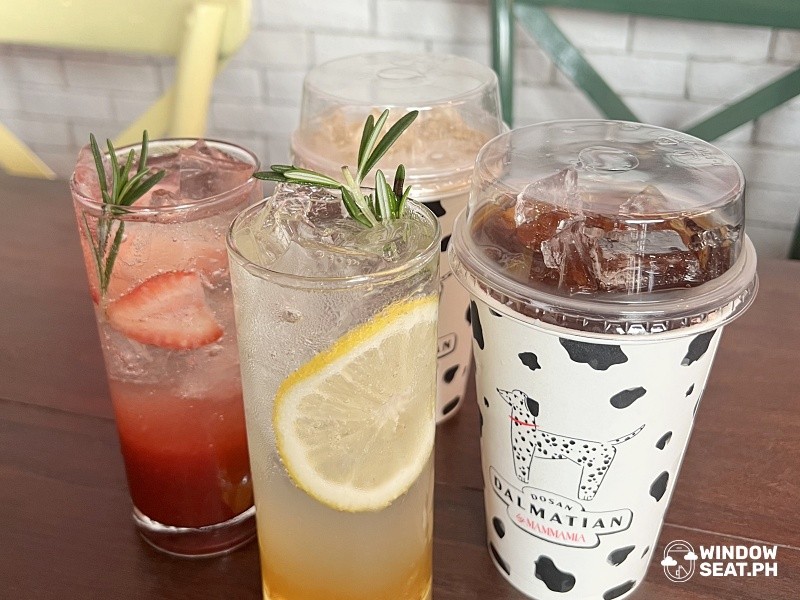 From great-tasting coffee beverages and fizzy ades to desserts, it's a themed cafe worth trying.
Know more on Instagram.
Bangkok Sky Restaurant
Location: 76th and 78th floors, Baiyoke Sky Hotel, 222 Ratchaprarop Rd, Khwaeng Thanon Phaya Thai, Khet Ratchathewi, Krung Thep Maha Nakhon 10400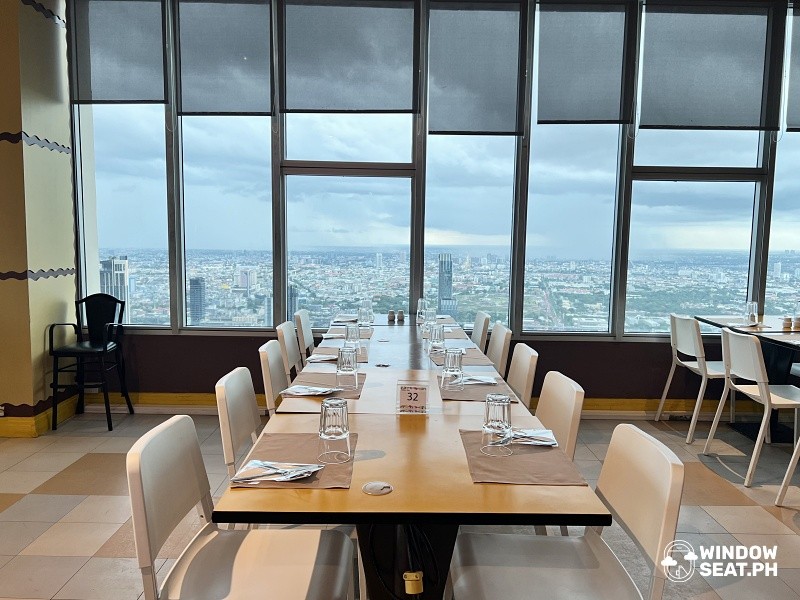 Treat yourself to a romantic dinner with a view on the 76th and 78th floors of Bangkok's tallest hotel, Baiyoke Sky Hotel. They serve an international and seafood buffet menu, made better as you witness a colorful sunset during dinner.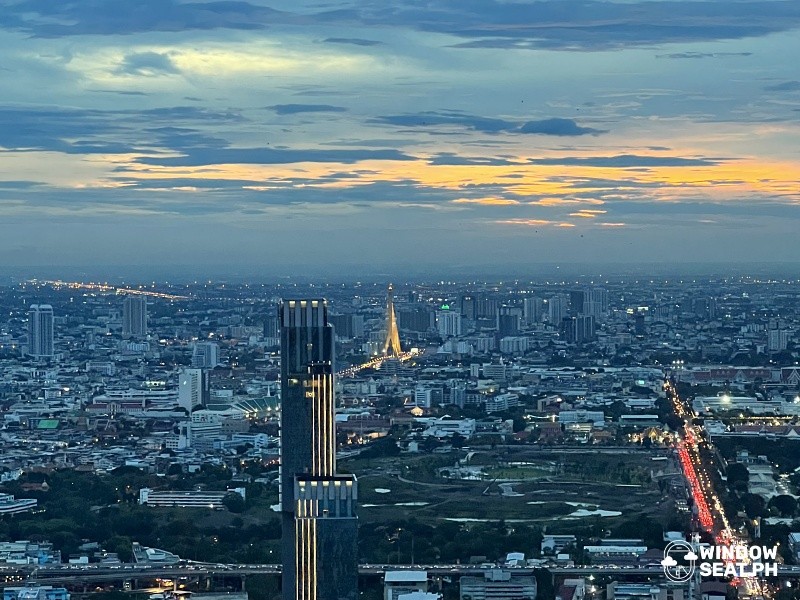 After dinner, head to the 84th floor for the Revolving Skyline, which will give you the best panoramic views of the entire city. Have your ~main character moment~, enjoy the cold breeze, and stare into sparkling city lights. It's a great date location, too!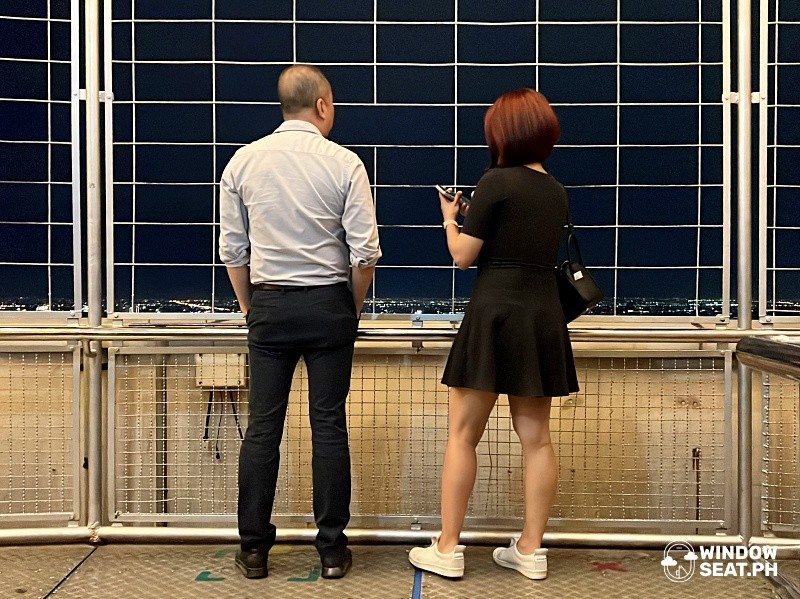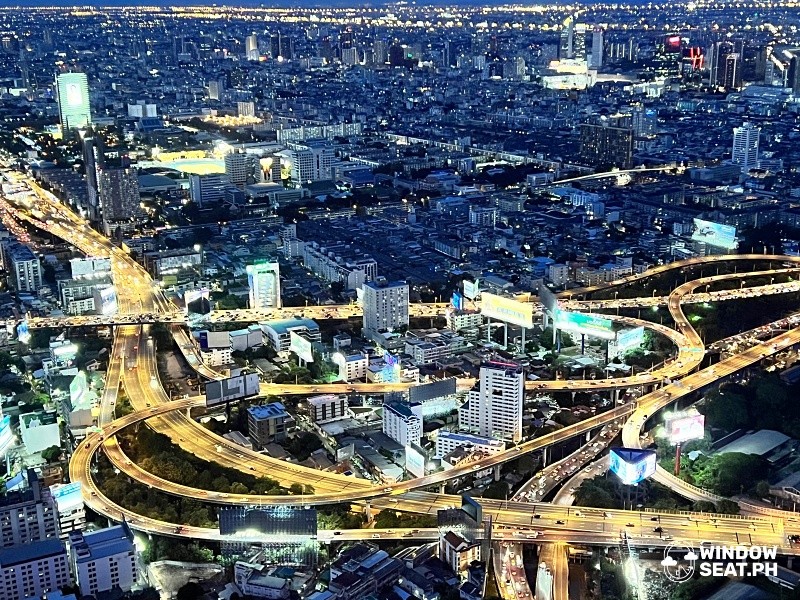 Just outside Baiyoke Hotel, the streets become alive at night with hundreds of stalls that will satisfy the shopaholic in you.
4. COZY SPACE Cafe
Location: 22, 2 Liap Khlong Song 8 Alley, Bang Chan, Khlong Sam Wa, Bangkok 10510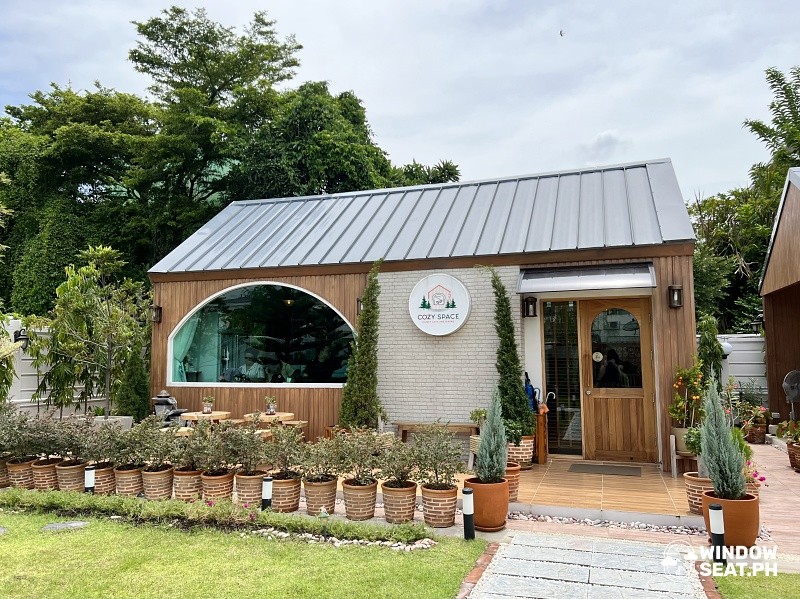 If you're planning to escape the hustle and bustle of the main city, find yourself a cozy spot at COZY SPACE. Set in a quaint garden, this family-owned cafe is set to make you feel relaxed with its indoor and outdoor seating options.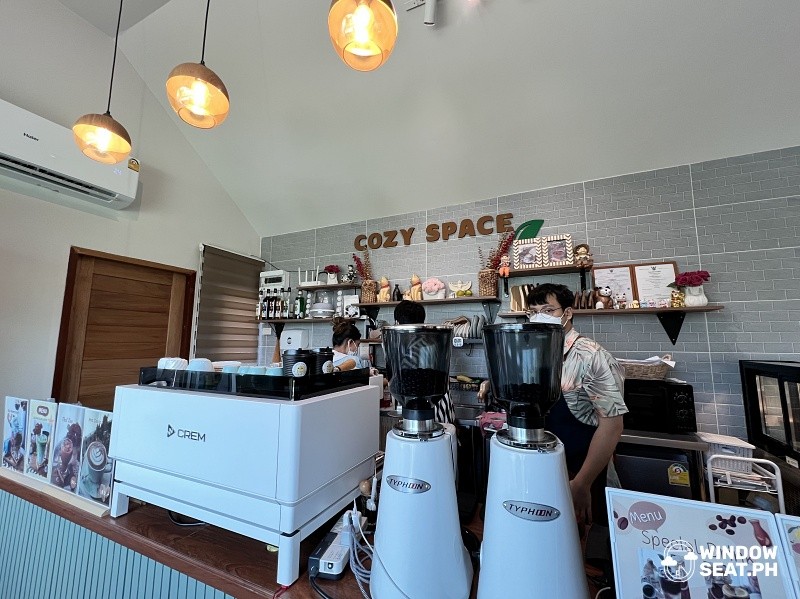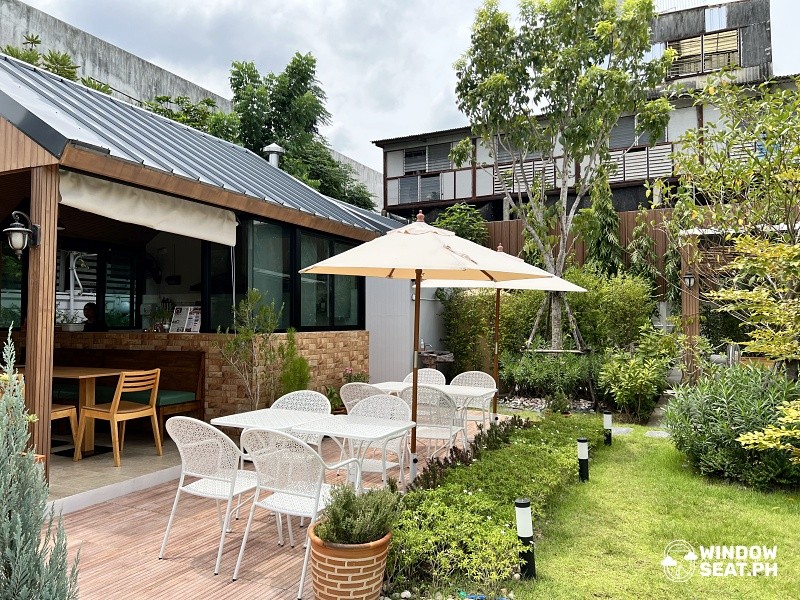 When it's too hot outside when you visit, seek the comforts of the air-conditioned tiny house that features huge windows overlooking a manicured garden. With a refreshing drink in hand, it was very relaxing to just stare into the greenery, talk to friends, and enjoy good music.
Aside from coffee and tea, COZY CAFE also offers hearty soups, meals, snacks, and an array of local beers you can try. We enjoyed taking photos here!
Know more on Facebook.
5. Chocolate Ville
Location: 23 1-16 Prasert-Manukitch Rd, Ram Inthra, Khan Na Yao, Bangkok 10230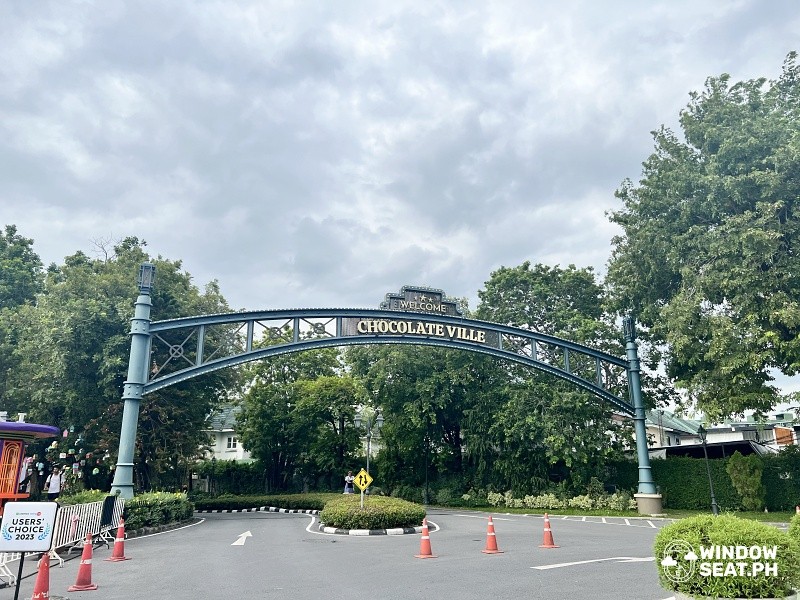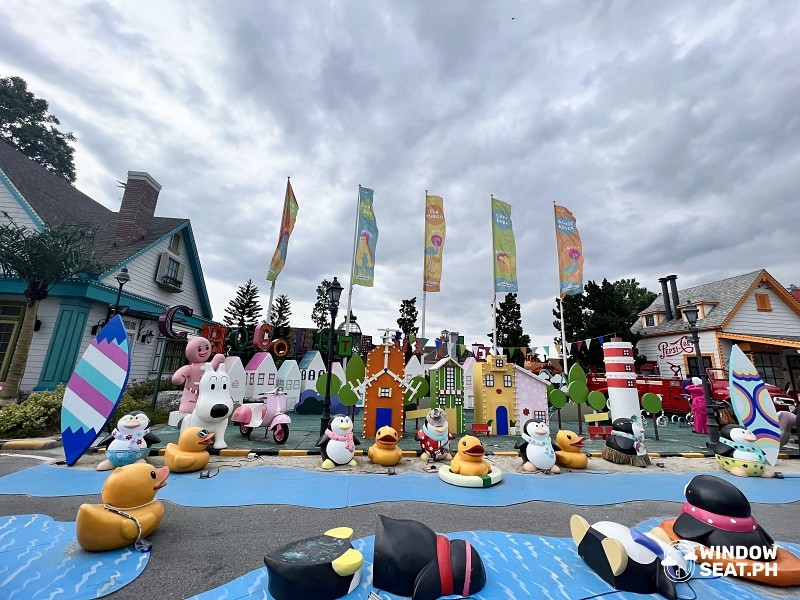 If you love themed parks, Chocolate Ville is an outdoor dining experience you don't want to miss. This unique open-air restaurant and attraction features a European village theme with plenty of photo spots for the gram.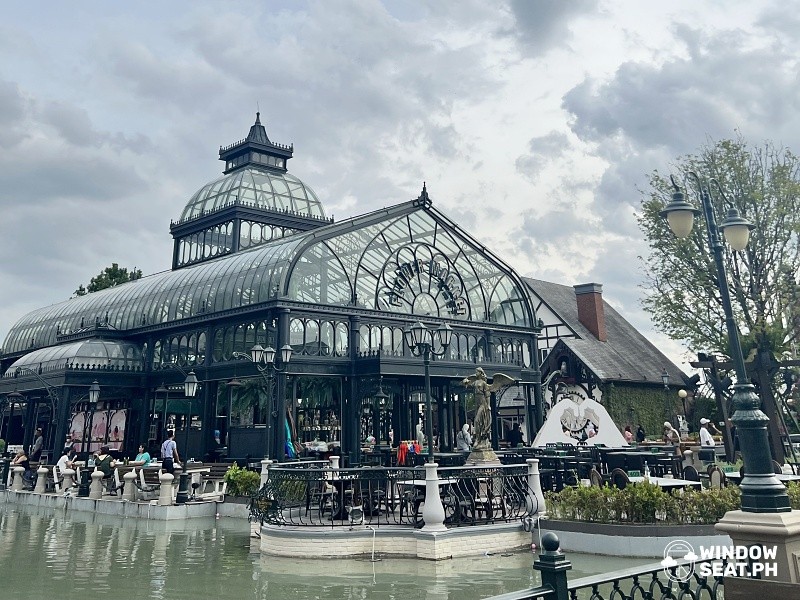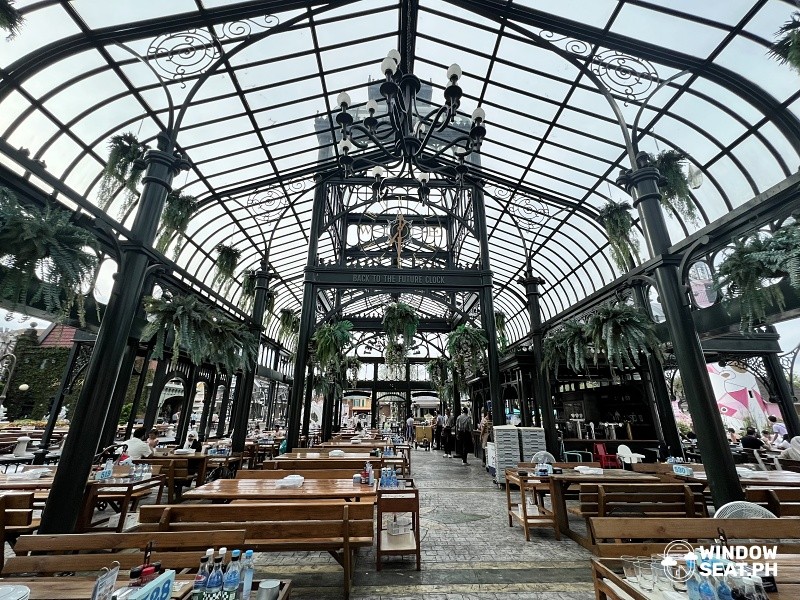 It offers a wide variety of Thai and Western food, so there are plenty of options for all types of travelers. We had a filling Thai dinner here, which we couldn't get enough of.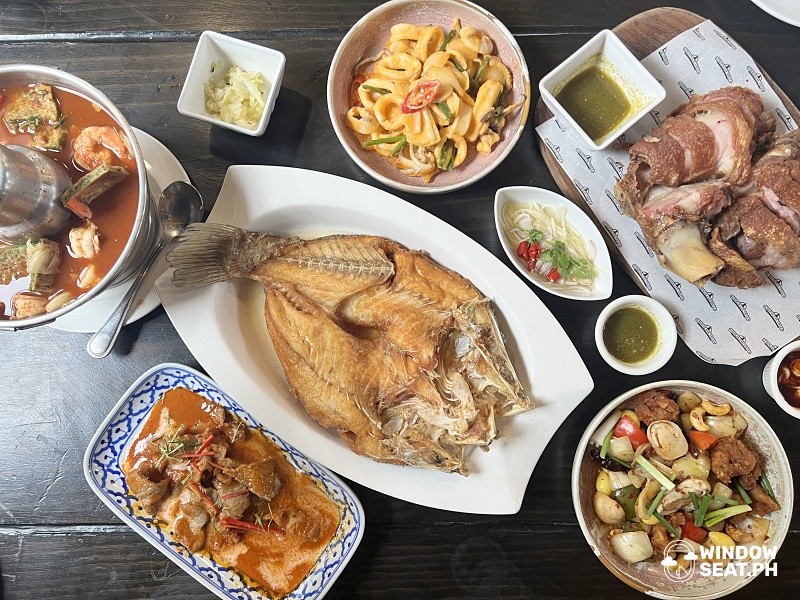 Aside from the themed restaurants, we also saw friendly animals and caught the evening parade of mascots. With lively music playing in the background, beautiful sights to see, and great company, an afternoon at Chocolate Ville made the trip more memorable.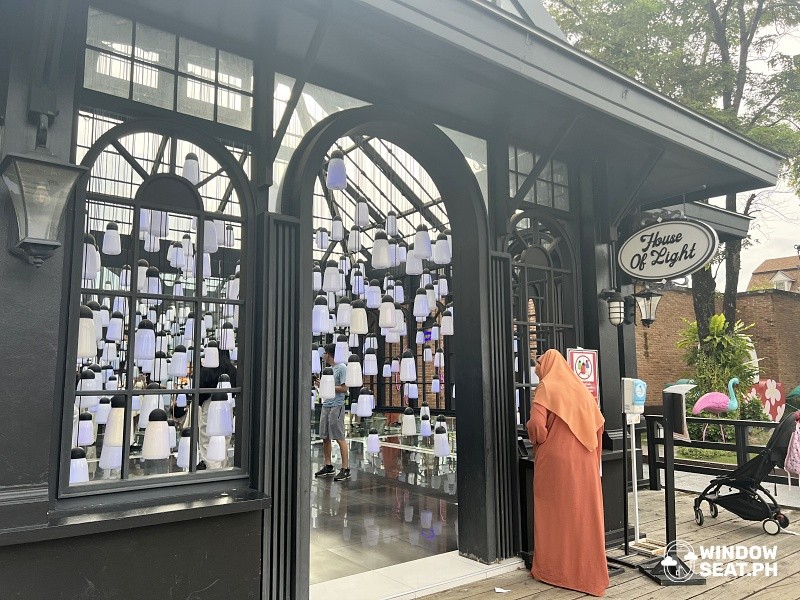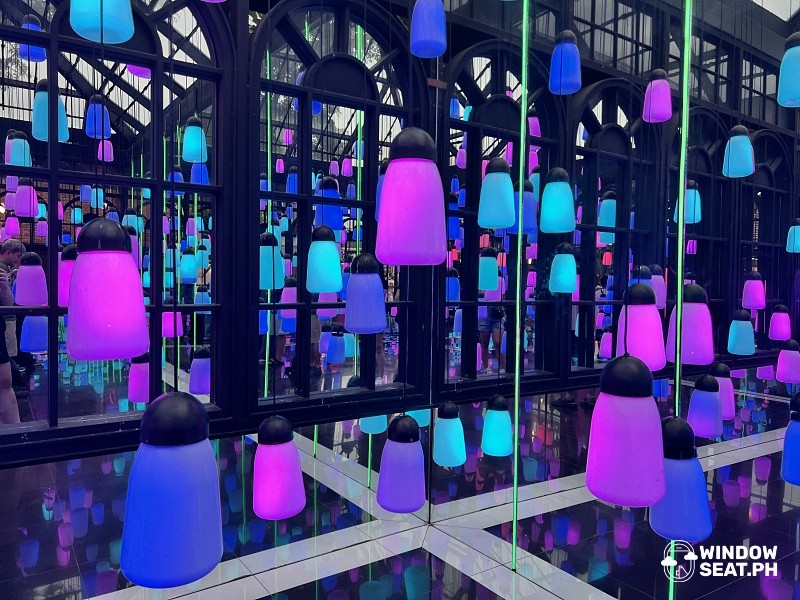 Know more on Instagram.
6. JODD FAIRS DanNeramit
Location:  Phahonyothin Road, Khwaeng Chom Phon, จตุจักร Krung Thep Maha Nakhon 10900
Can't get enough of street food and shopping? Set in an old theme park called "Magic Land", JODD FAIRS Dan Neramit is a branch of the famous JODD FAIRS night market.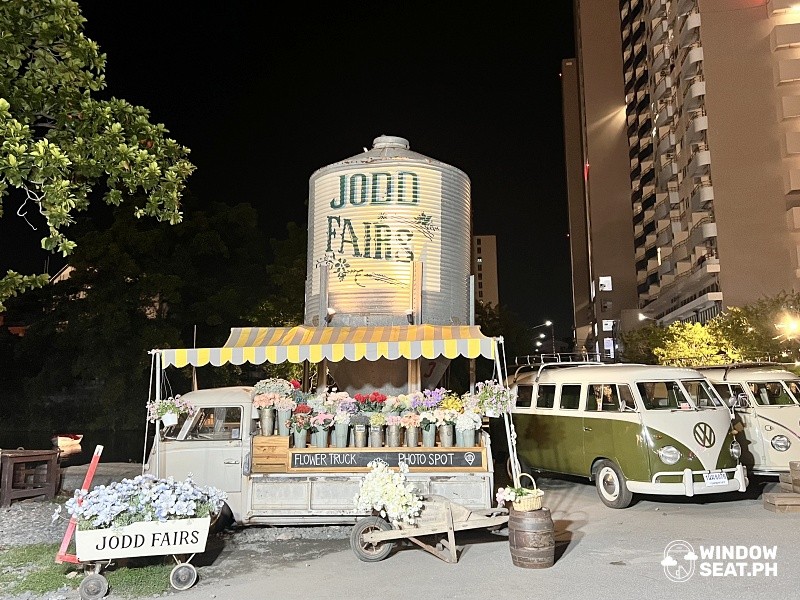 One of its iconic landmarks is the huge castle, which you can explore for photo-taking.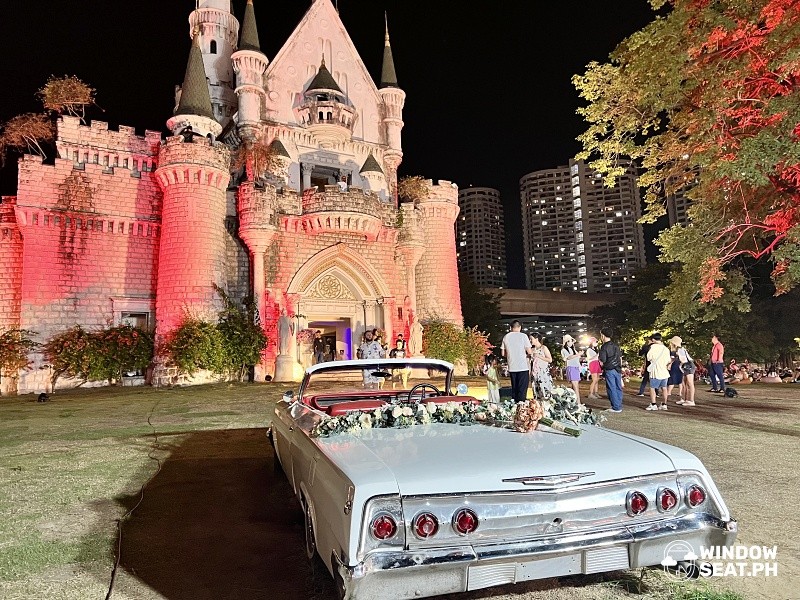 This branch is bigger, covering an area of 33 rai. It's home to a wide variety of stalls including vintage items, snacks, clothing, craft beers, and more.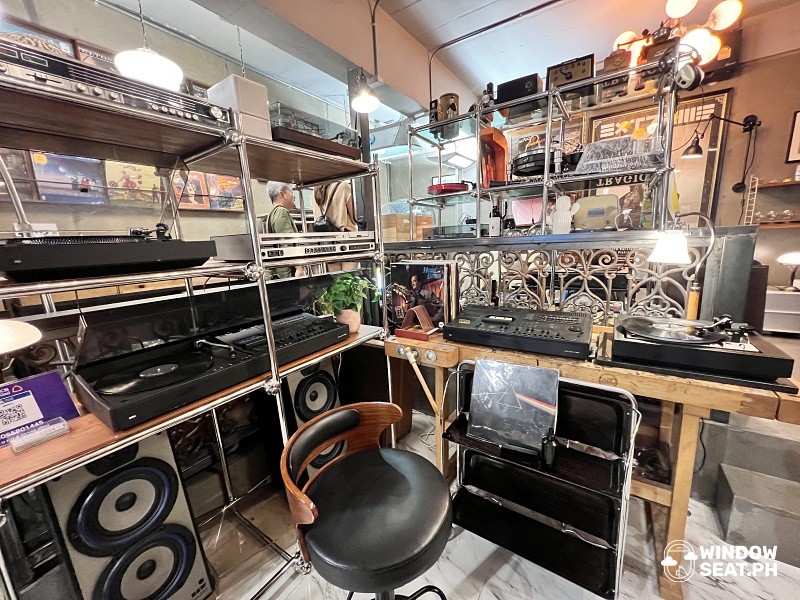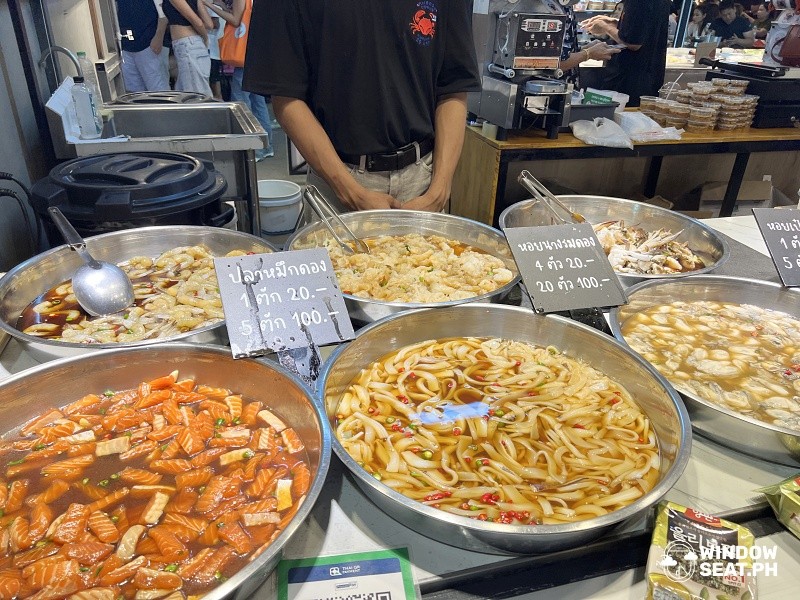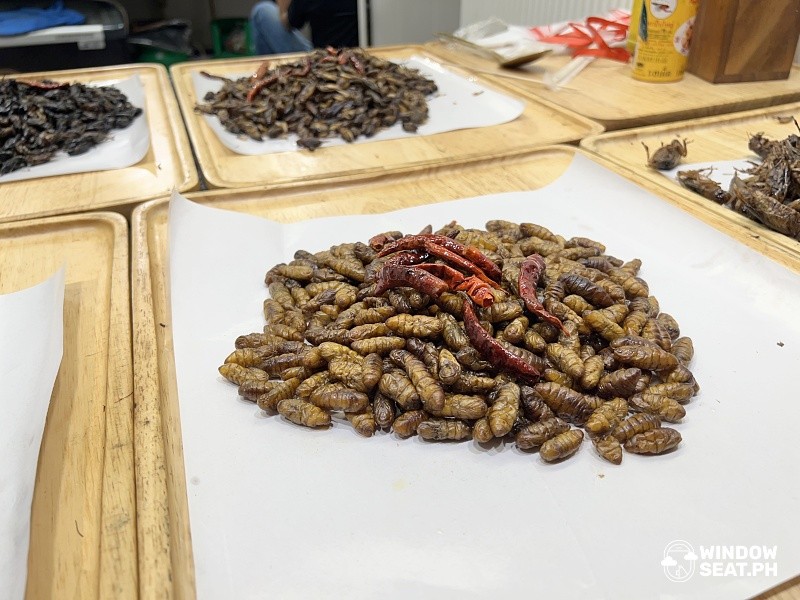 Know more on Instagram.
Things to Do in Bangkok
1. The ICONIC Multmedia Water Feature
Location: River Park, ICONSIAM 299 Charoen Nakhon 5 Alley, Khwaeng Khlong Ton Sai, Khet Khlong San, Krung Thep Maha Nakhon 10600
After a filling dinner at SOOKSIAM, head to the River Park to witness a spectacular and mesmerizing audio and light show, The ICONIC Multimedia Water Feature. The River Park is 400 meters long – the longest fountain in Asia.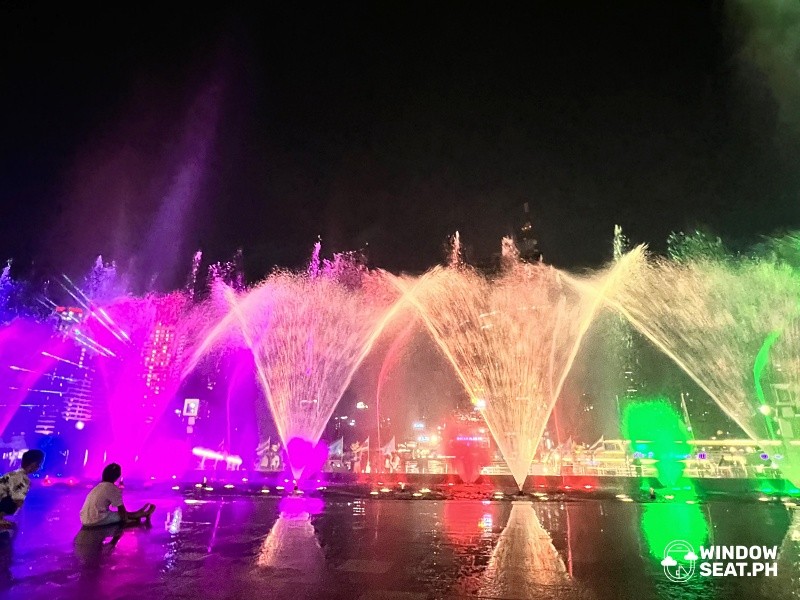 There are two shows: 6:30 PM and 8 PM, so make sure to arrive early to secure the best seats. Be prepared to get splashed on too!
2. Sompong Thai Cooking School
Location: 2, 6-2/7 Waiti, Silom, Bang Rak, Bangkok 10500, Thailand
Try your hands at making sumptuous Thai dishes and take a cooking course at Sompong Thai Cooking School. You don't have to be a great cook to get started, because the teachers at this family-owned institution are very hands-on and will guide you in every step.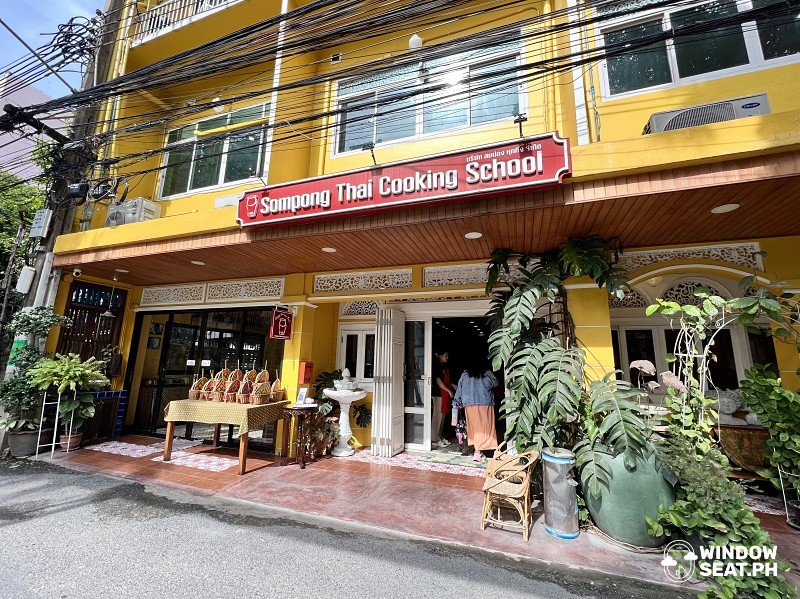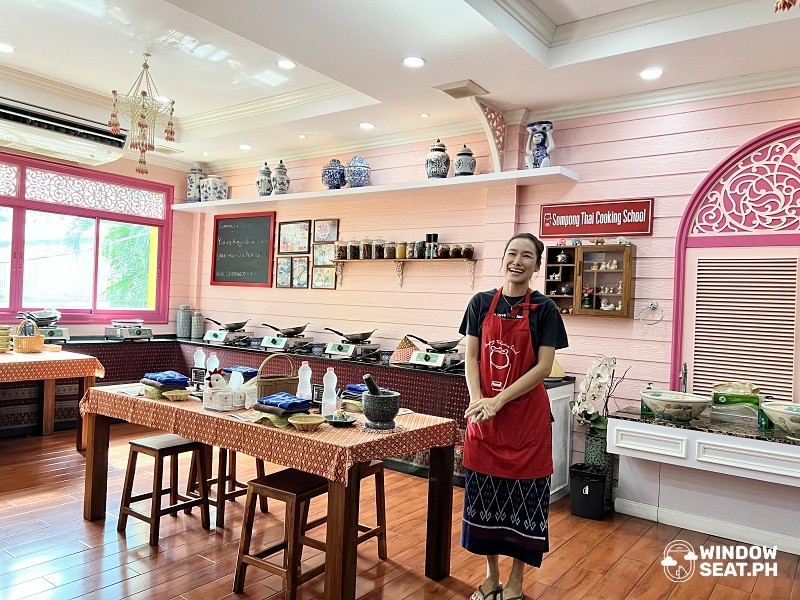 We took the morning Tuesday morning class, which started with a market tour. We were familiarized with the fresh ingredients for our dishes and had the time to shop for local ingredients (for pasalubong) too.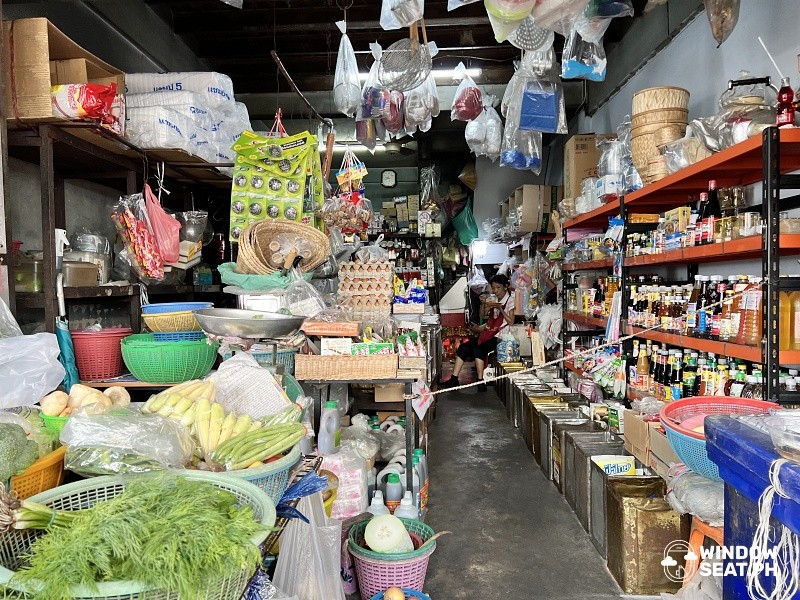 During our four-hour class, we learned how to make homemade red curry paste, pomelo salad, chicken galangal in coconut milk soup, and choo chee curry with prawns. The best part is, that you get to feast on your dishes for lunch!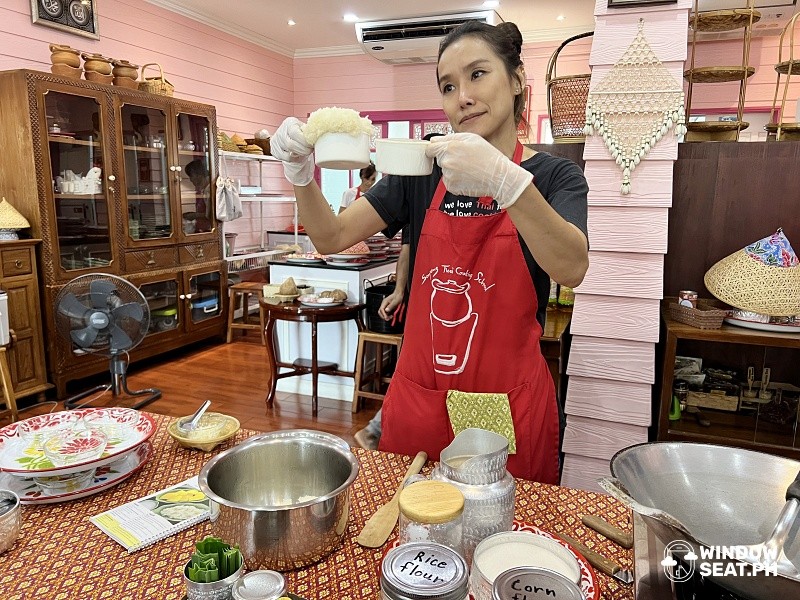 You'll also get to bring home a recipe book that will help bring out the little chef in you once you return home.
Know more about their courses here.
3. Wat Intharawihan
Location: 144 Wisutkasat Road, Bang Khun Phrom, Phra Nakhon, Bangkok 10200
More than 90% of Thailand's population practice Buddhism, so you'll see multiple temples around the country and in Bangkok alone. Some temples have become famous tourist attractions such as the gigantic Reclining Buddha in Wat Pho. During our trip, we visited Wat Intharawihan, a third-class royal wat (temple). Made of gold, this image of Buddha known as Luang Pho To stands 32 meters tall.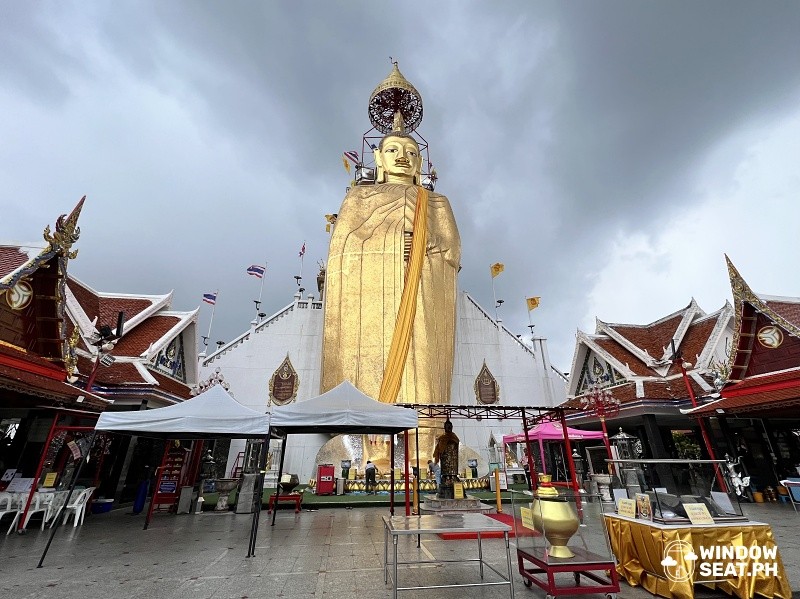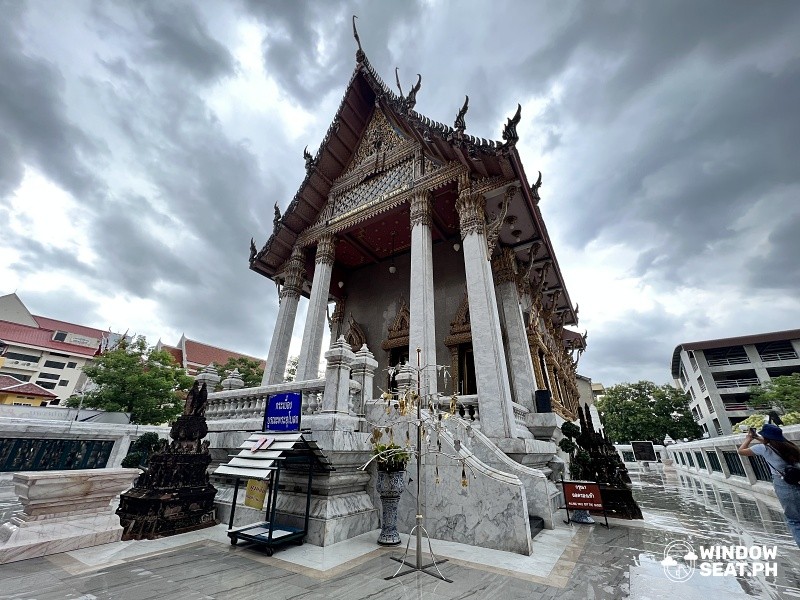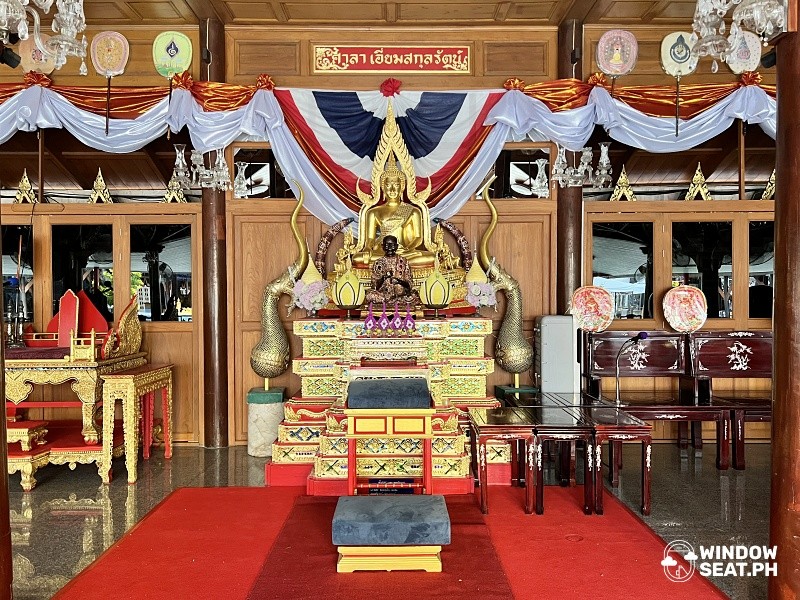 Insider tip: It's considered lucky when there's a drizzle during your temple visit. All the blessings!
4. Safari World
Location: 99 Panya Indra Rd, Sam Wa Tawan Tok, Khlong Sam Wa, Bangkok 10510
No one's too old to explore a safari and feed their inner child. Perfect for families traveling with kids, Safari World is a 480-acre property that features two main attractions: Marine Park and Safari Park. Get up close with various animals and see them feel at home in their natural habitat.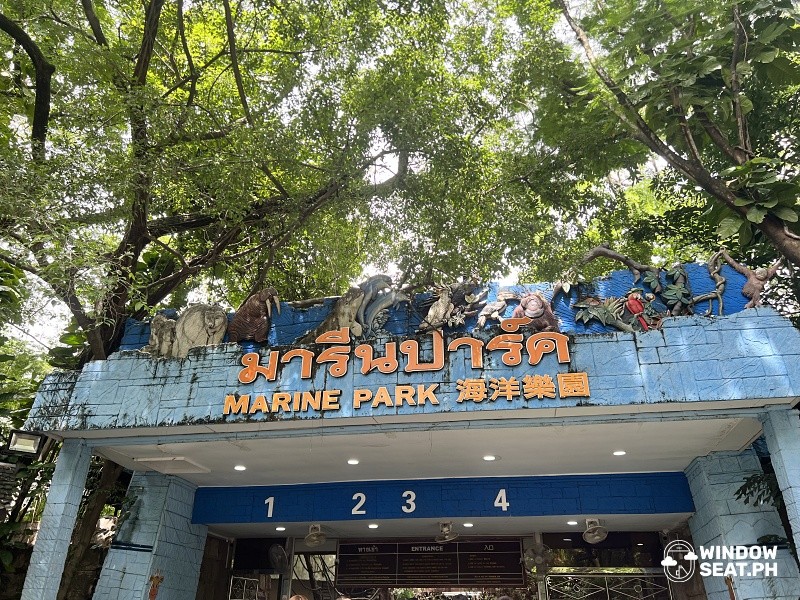 One of the highlights includes the Giraffe Terrace where we got to interact with the gentle giants, which you can also feed for an additional fee.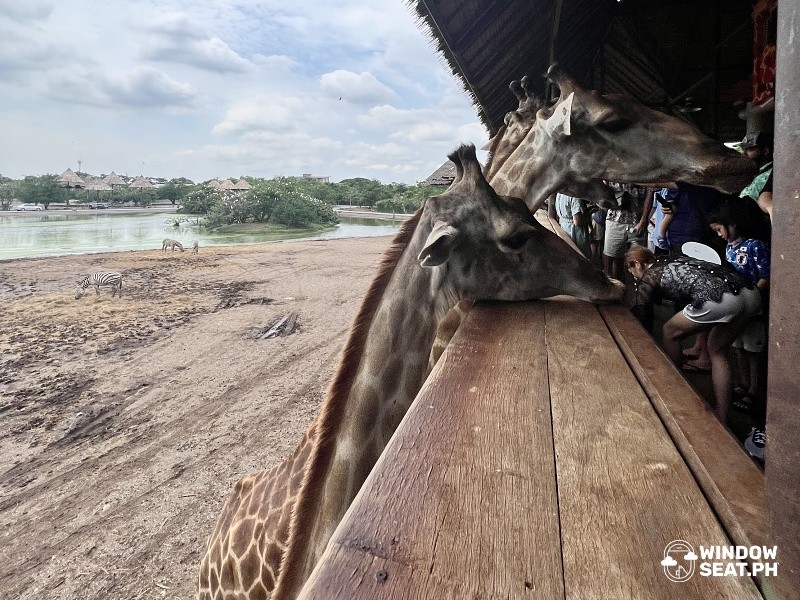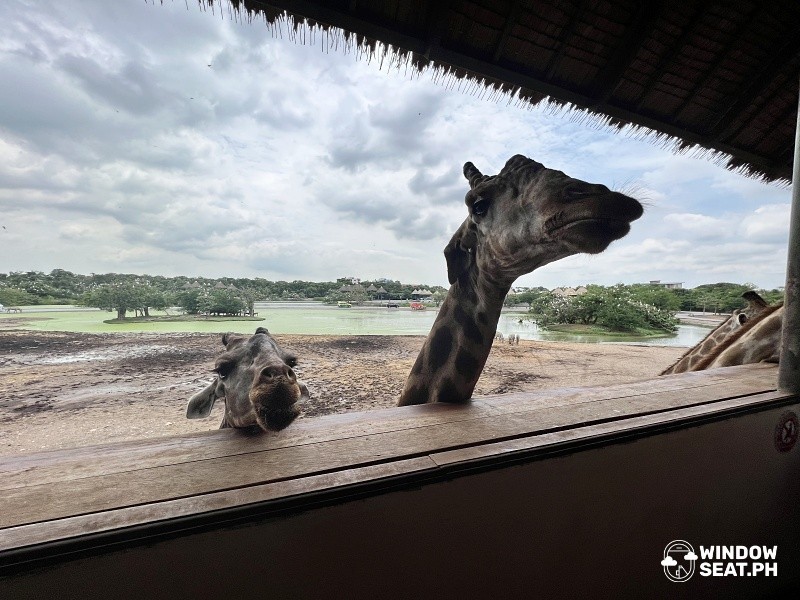 We also got to enjoy a fun Orangutan Show, which is one of the seven shows you can catch daily.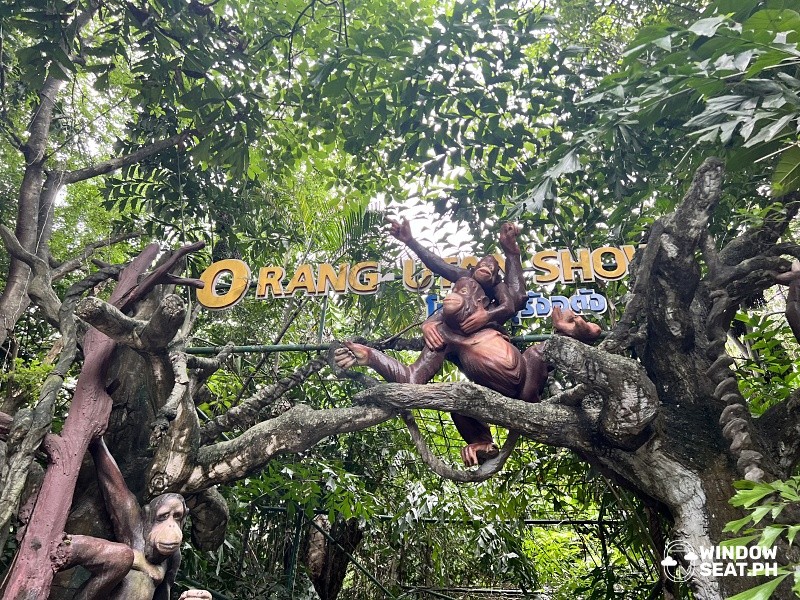 Don't worry about your meals inside the park as there are plenty of stalls for snacks and refreshments. Came lunchtime, which we enjoyed at Savanna Grand Buffet Restaurant.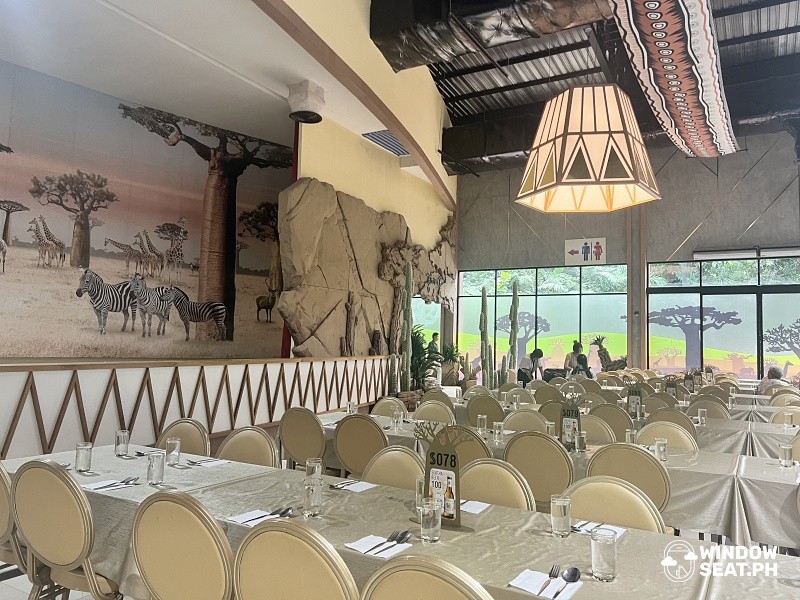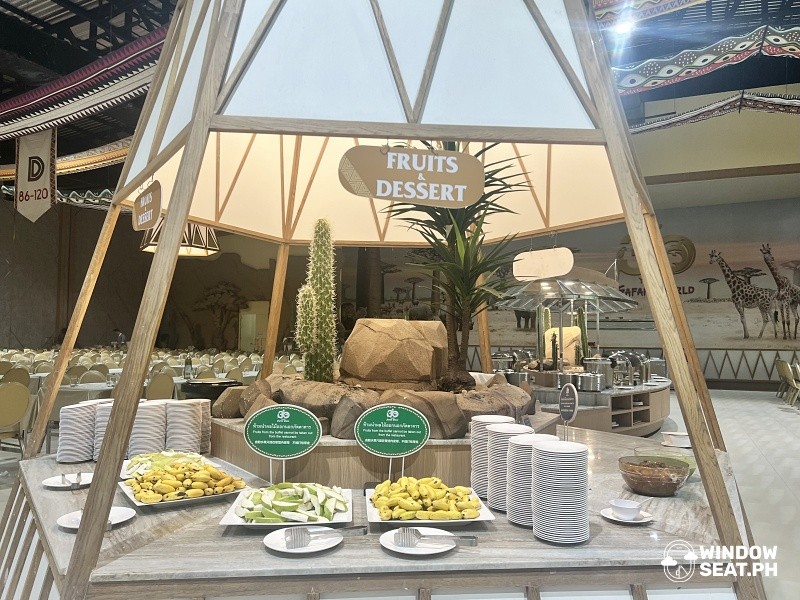 While there will be a lot of walking at the Marine Park, exploring the Safari Park will be more pleasant as you stay in the comforts of your vehicle. At this attraction, you drive by the wild animals' natural habitats, see them up close, and observe their way of life.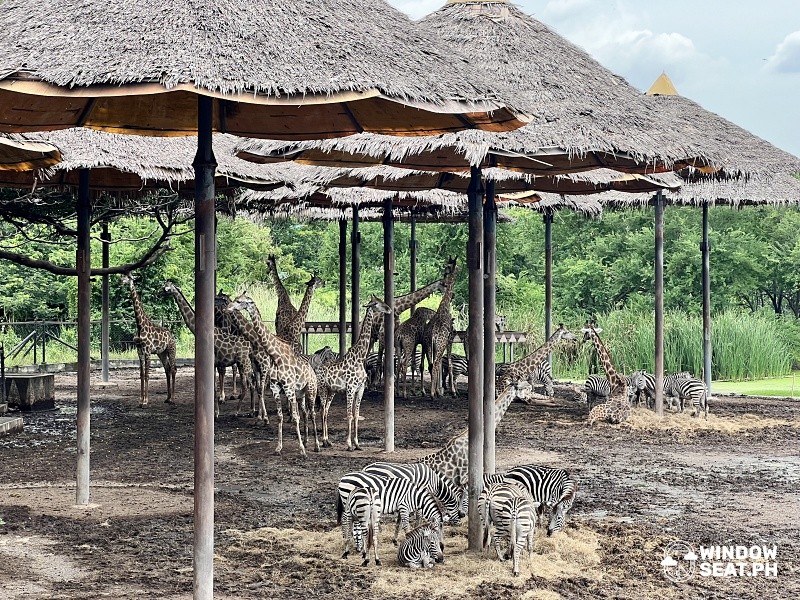 Some animals we saw were zebras, tigers, lions, rhinos, and black bears.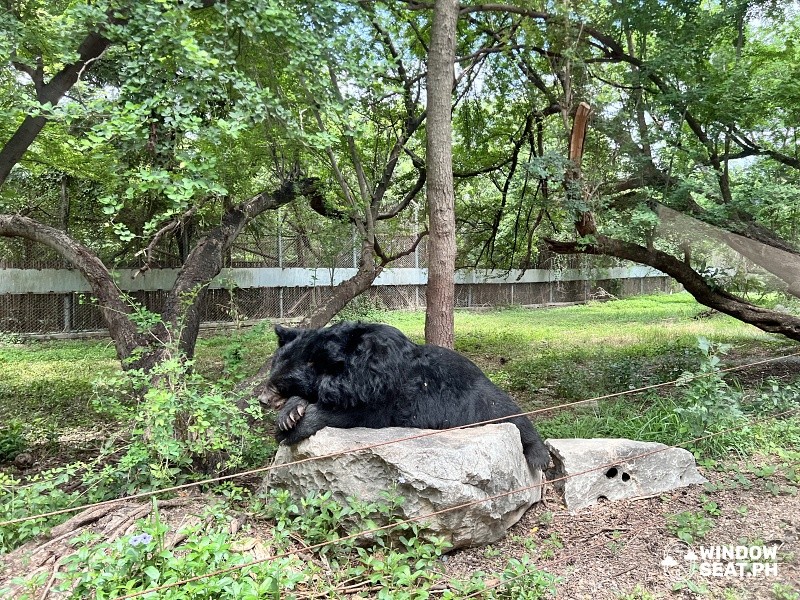 Make sure to follow strict rules as well, like keeping your windows closed when driving by lions and tigers.
5. Bangkok World
Location: 203 Suan Siam Rd., Kannayao, Bangkok 10230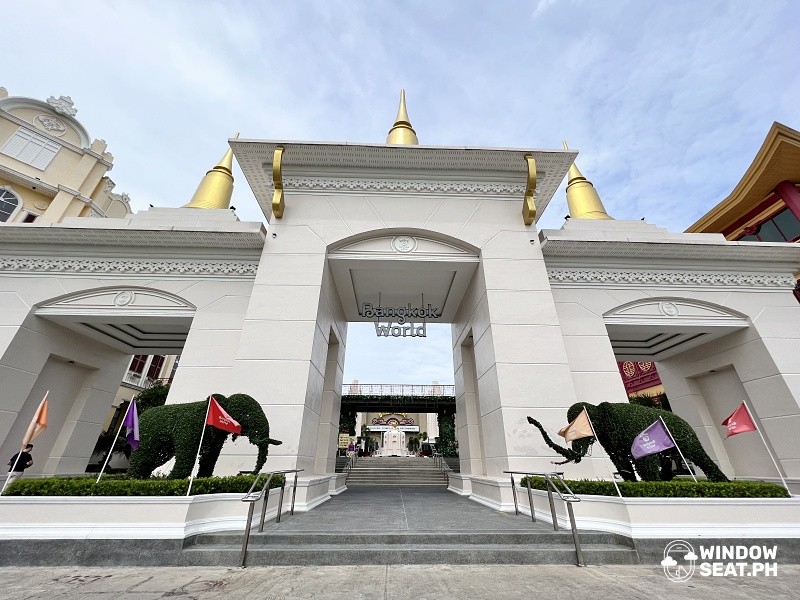 Bangkok World is one of Bangkok's latest attractions, which will let you explore Thailand's capital cities in one location. This newly-opened park has recreations and replicas of buildings and landmarks, promoting the country's rich culture and heritage.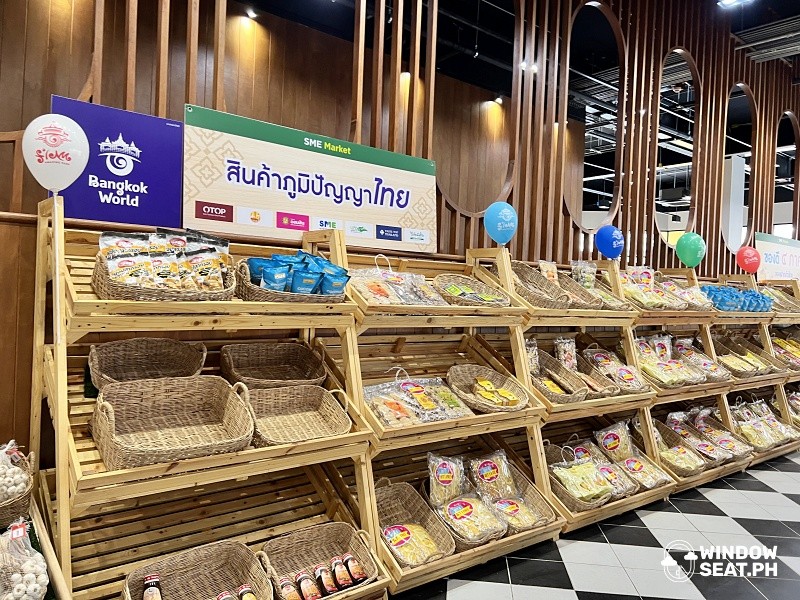 You can shop for goods hailing from these cities too, which is perfect as pasalubong.
6. Let's Relax
After days of walking and exploring Bangkok, there's no better way to conclude your trip than getting a soothing foot massage at Let's Relax. This renowned massage chain has been providing quality services for more than 20 years and your Bangkok trip wouldn't be complete without getting to experience ~the real thing~.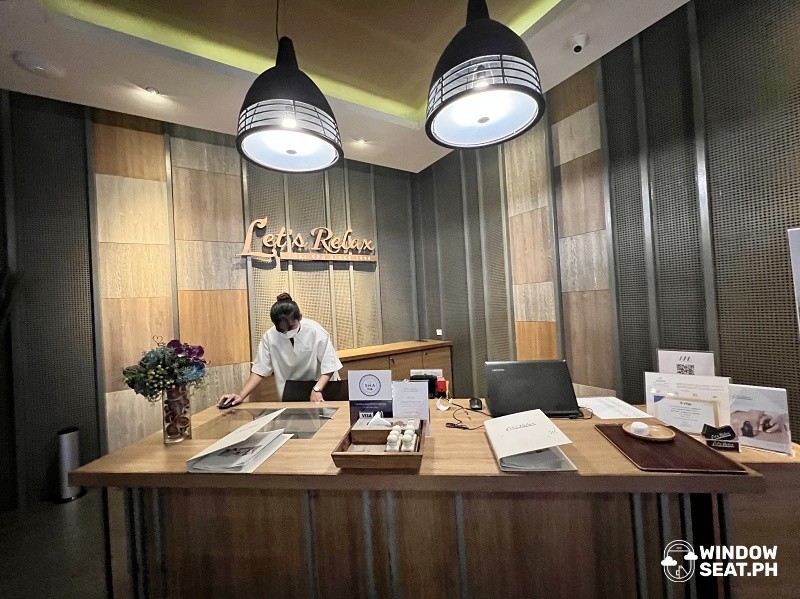 Feeling completely zen, there's no wonder why you'll hear other customers snoozing while getting their massages!
Know more on Instagram.
Cebu Pacific currently flies twice daily between Manila and Bangkok. Apart from this, the airline operates direct flights to Bangkok from Clark 6x weekly.
3D2N in Singapore: What to Do, Where to Stay on a P15,000 Budget
3D2N in Singapore: What to Do, Where to Stay on a P15,000 Budget
Kyzia Maramara | Nov 07, 2022
Looking for other places to explore? Join WindowSeat.ph's official Facebook community What's Your Trip PH for more recos!