Get to Know the Old Walled City: 8 Things to Do in Intramuros
There are still plenty of spots to discover in Intramuros.
by Ina Louise Manto | February 13, 2023
Here's the thing: you don't have to leave the metro to discover something new. Sometimes, they're already in a place you might've visited plenty of times, but you'll be in awe of how much you haven't seen or experienced yet. Intramuros is a historic landmark in the country you might've visited during field trips, but more awaits. If you're looking for something fun to do on a weekend or looking for a cute date idea, head to the old walled city and discover its many charms. From cafe hopping to guided night tours, here are things to do in Intramuros:
Take a tour via a bamboo bike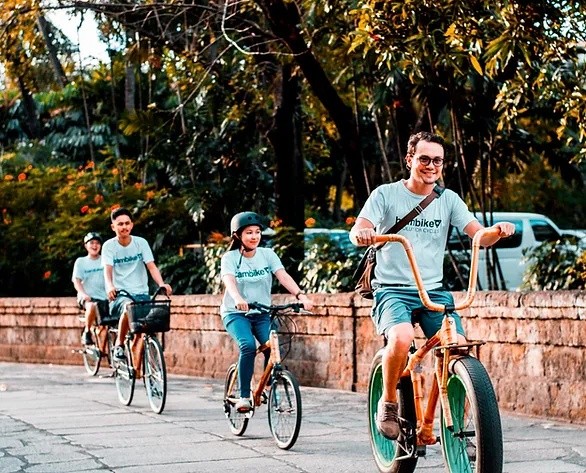 Take this as a sign to learn how to ride a bike (if you haven't yet). While exploring the city on foot or via a kalesa is the ideal way to go, you can take the scenic route and rent a bamboo bike. Bambike offers rentals starting at P100 per hour, which allows you to appreciate the city at your own pace. For history buffs, you can also join guided tours starting at P999 per head. P.S. There's ice cream at the end of the tour!
Visit the country's oldest church
Location: General Luna St, Intramuros, Manila, 1002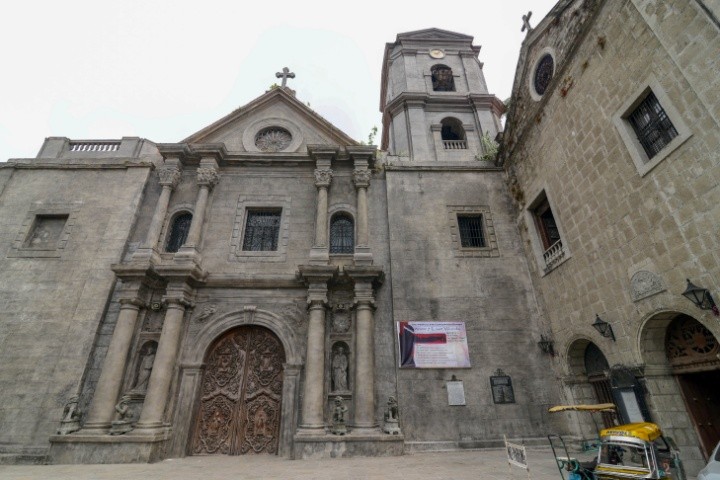 From bearing witness to the 300-year Spanish rule in the Philippines to surviving the Second World War, the San Agustin Church has truly survived the test of time. The UNESCO World Heritage Site is the country's oldest church, boasting beautiful interiors. Marvel upon hand-painted ceilings, and three-dimensional carvings, and feel the solemnity as the grand pipe organ plays.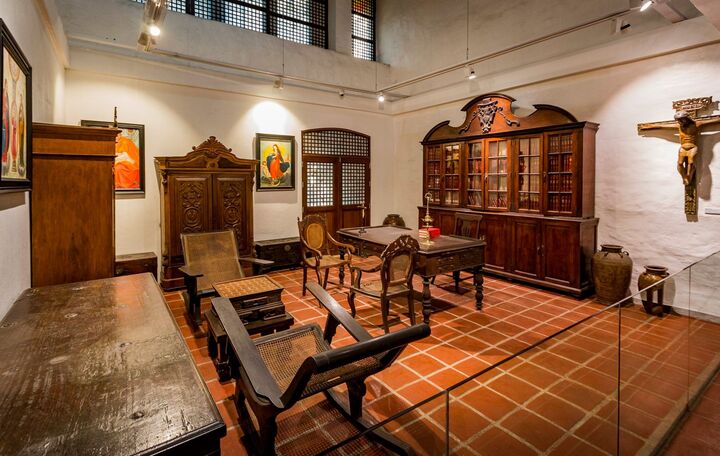 If you wish to explore the church's grounds, visit the San Agustin Museum, which was once a monastery for friars. Here, you'll find antique furniture, ceramics, art, and relics. The entrance fee is P200 per head.
Explore the Fort Santiago dungeons
Location: Sta. Clara Street Corner G. Luna Street, Intramuros, Manila
Did you know that in 1945, 600 corpses were found decomposing inside Fort Santiago's dungeons? If you're up for something spooky, take a tour of these dungeons at night and see recreated scenes from the Second World War. Who knows, you might also see something out of the normal.
Fort Santiago is open from 8 AM to 11 PM, while the dungeons open at 2 PM. Entrance is at P75 per head for adults and P50 for children, students, senior citizens, and PWDs.
Appreciate period art collections at Museo de Intramuros
Location: HXQF+X98, Corner Arzobispo, Anda St, Intramuros, Manila
Want to learn about the 400-year Catholic evangelization of the Philippines? Formerly on the site of San Ignacio Church of Intramuros, Museo de Intramuros opened to the public in 2019. Managed by the Intramuros Administration, this project took 40 years to complete; here, you'll find ecclesiastical art, textiles, furniture, and artifacts.
The museum is open from 9 AM to 5 PM with an admission fee of P200 for the regular rate. Discounted rates are P160 each.
Cool off at this cafe with a courtyard
Location: Stall 1A, Plaza San Luis Complex, Intramuros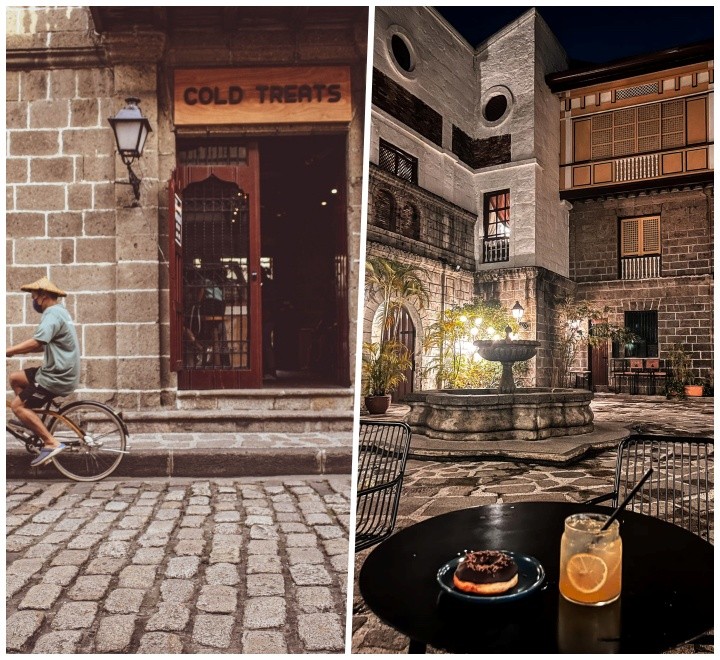 Feeling thirsty after your bike tour or in need of a spot where you can chill in the middle of the afternoon? Cold Treats is a newly-opened cafe inside Plaza San Luis and they're known for their Cheesecake Mango Shake. Summer's right around the corner and it's the perfect beverage! The cafe opens to a dreamy courtyard too, which looks romantic AF, especially at night. If you're planning to go museum hopping, Casa Manila is also right beside Cold Treats.
They're open daily from 9 AM to 9 PM.
Dine under Manila Cathedral's church bells
Location: 1002 Sto. Tomas, Intramuros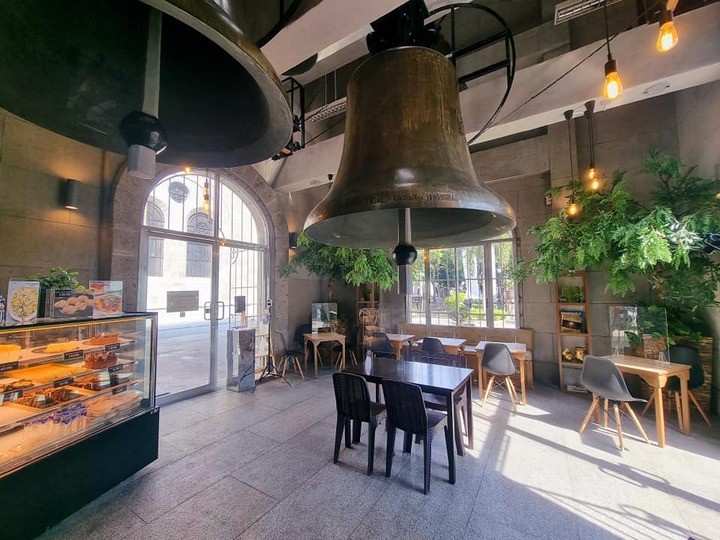 Cafe hopping in Intramuros? Yes, it's doable as more cafes have opened recently, including this unique cafe. When you visit, experience dining underneath Manila Cathedral's seven church bells that were taken down from the adjacent Bell Towel Belfry (hence its name). They aren't just for decorations too – they're used for special occasions. In case you want to have a view of the cathedral's architecture, Belfry also offers outdoor seating.
Belfry Café is open daily from 9 AM to 9 PM on Mondays to Thursdays and 9 AM to 10:00 PM on Fridays to Sundays.
Have a dreamy dinner by the cathedral
Location: 636 Cabildo St, Intramuros, Manila, 1002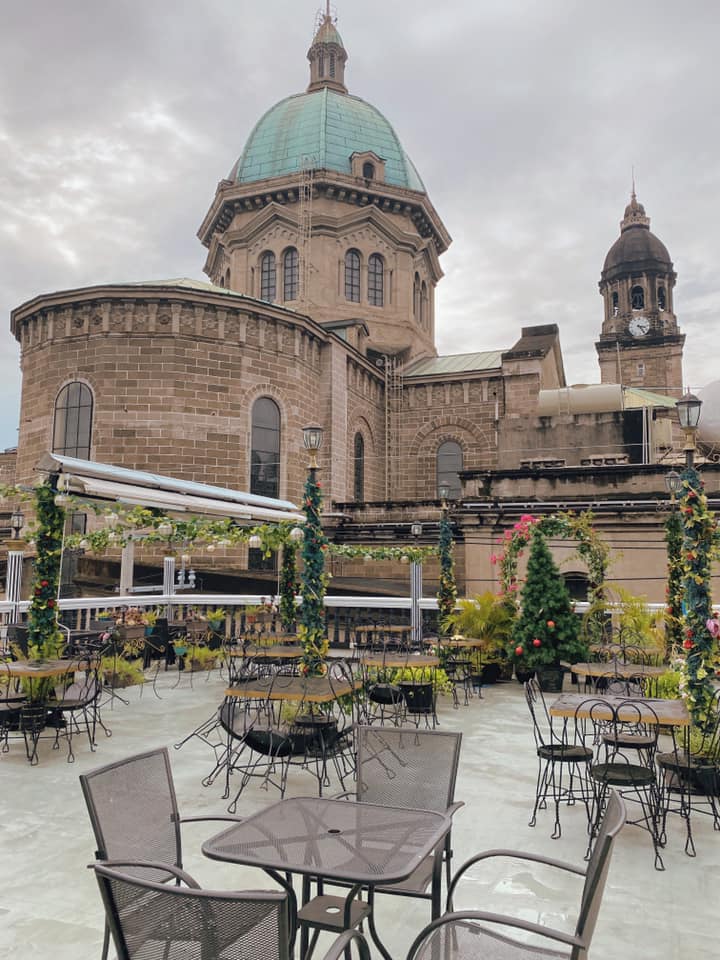 You don't have to travel to Europe to get a taste of a dreamy rooftop dining experience. La Cathedral Cafe is located behind Manila Cathedral, and this homey outdoor cafe is romantic AF.  The restaurant may also be booked for private events!
This Roof Deck Café in Intramuros Will Make You Feel Like You're Dining in Europe
This Roof Deck Café in Intramuros Will Make You Feel Like You're Dining in Europe
Ina Louise Manto | Aug 19, 2020
Take a night walk and learn about Intramuros' secrets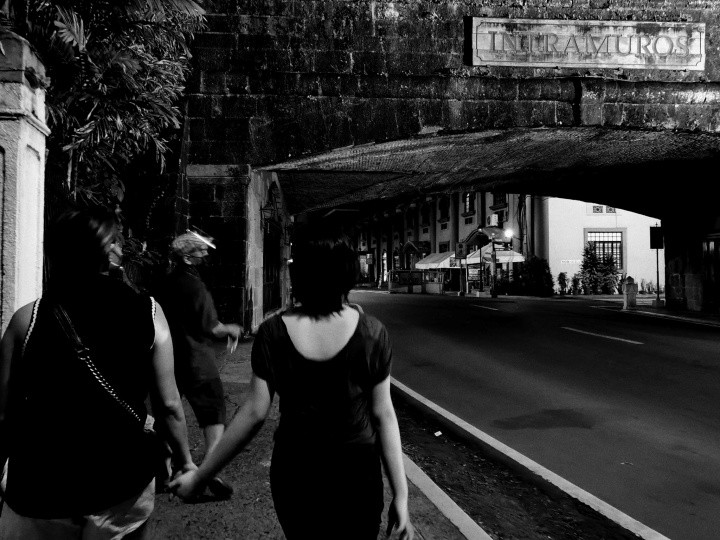 Intramuros After Dark: Night Walking Tours and Beyond will let you see Intramuros in a different light. When you join the tour, be ready for a three-hour private, exclusive, and customized tour where you'll learn about Philippine history, heritage, and culture, all the way from the Spanish to Japanese periods. You'll be visiting 10 locations during the tour; who knows, your guide might include ghost stories and urban legends in between.
Intramuros After Dark starts at 4:45 PM and ends at 9 PM.
Check this post for details and schedules for 2023. The regular rate is P1,300 per head.
Looking for other places to explore? Join WindowSeat.ph's official Facebook community What's Your Trip PH for more recos!