Things to Do in Vientiane Laos
Get lost in Laos.
by Joshua Berida | August 27, 2019
Vientiane is the capital of Laos, but it doesn't feel like a big, bustling city. It has a laid back vibe with a mix of French influence and local culture. You'll find temples, scenic views of the river, delicious food and beautiful buildings during your visit.
If you're planning to visit the city, here are things to do and places to visit.
Patuxai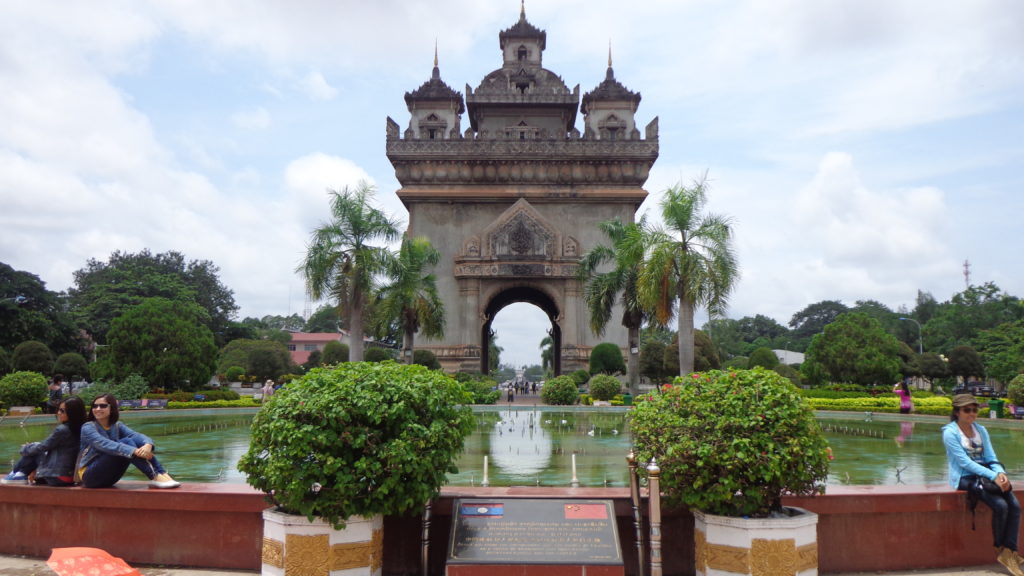 The Patuxai Victory Monument is a Vientiane icon because of its distinct architecture, it helps that it also resembles France's Arc de Triomphe. The design isn't entirely French-inspired, upon closer inspection you'll see Hindu symbols and towers that follow Laotian aesthetic and culture. Go up the monument for a fee to get overlooking views of the surroundings.
Pha That Luang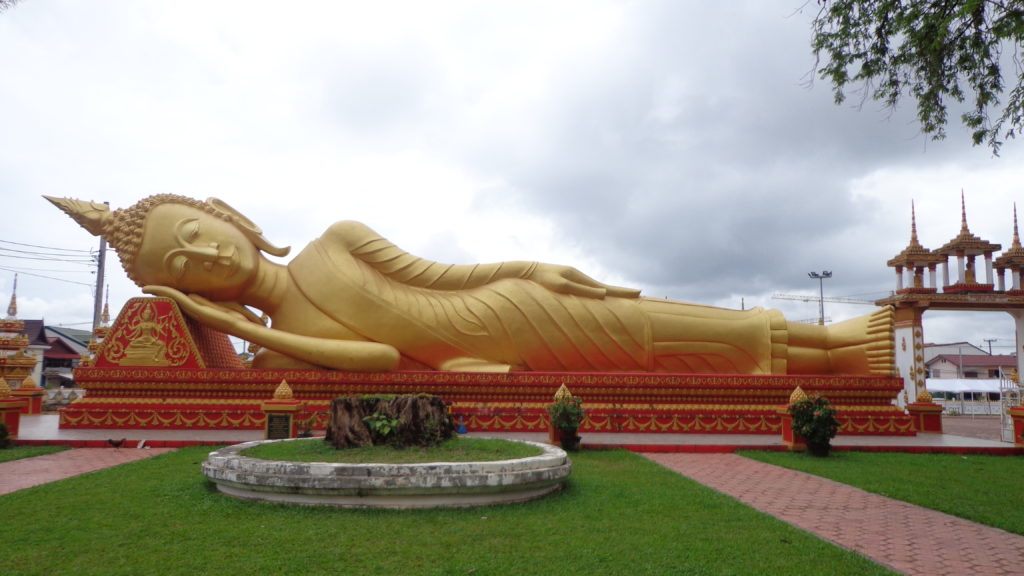 Pha That Luang is an ancient and sacred complex. Its most prominent structure is the golden Great Stupa. The stupa has a history dating back to the 16th century and measure 148 ft high. There are other beautiful temples, Buddhist statues and structures within the confines of Pha That Luang. Visit at night to see the stupa lit up.
Walk along the Mekong River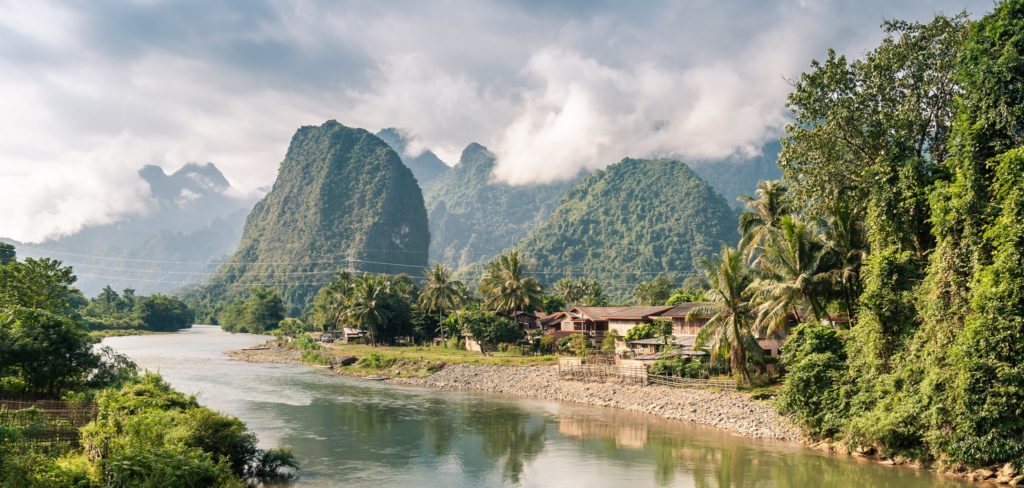 Vientiane lies along the Mekong River; you can take a leisurely stroll or go biking during sunset. Many locals and tourists alike go to this part of town to relax and unwind. The Mekong acts as a natural border separating Thailand and Laos.
Taste Local Food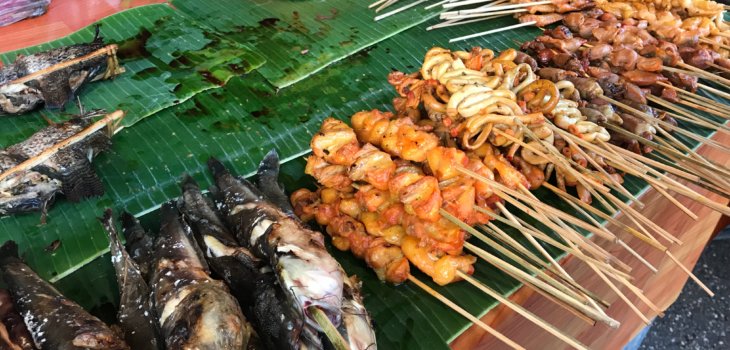 A trip to a new city (or country) is incomplete without trying local food. Vientiane has small food stalls, markets and restaurants where you can try delicious local dishes. Some of the food is spicy and some establishments provide big servings for one person. There are budget-friendly places and others where you can splurge a little.
Wat Inpeng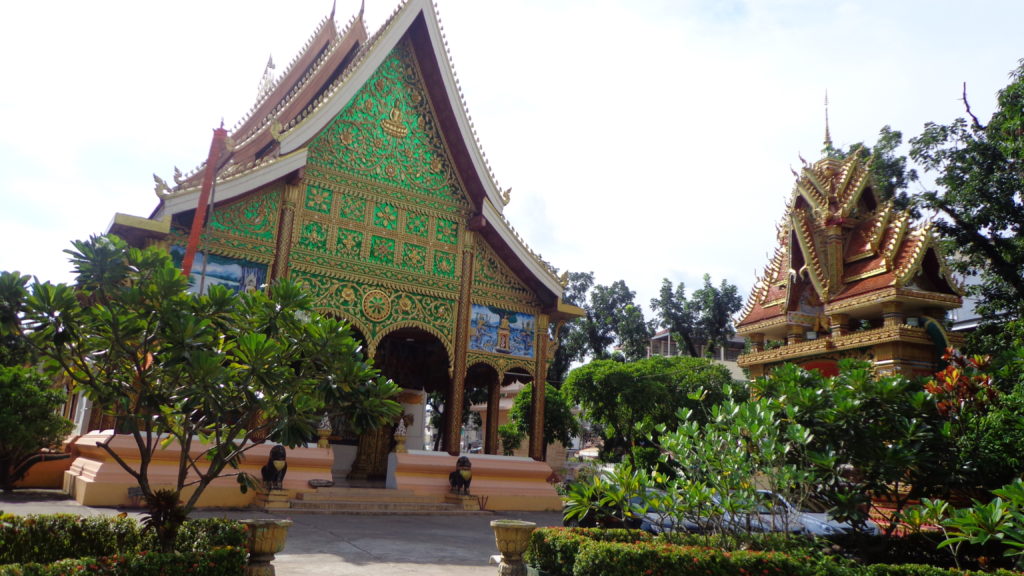 Vientiane has plenty of temples Wat Inpeng is one of the most attractive among the bunch, it also doesn't get a lot of foot traffic. The temple dates back to the 16th century and has undergone several renovations throughout its lifetime. Fewer crowds mean you get to explore the temple minus the noise. The complex has fetching murals and detailed Buddhist structures.
Wat Si Saket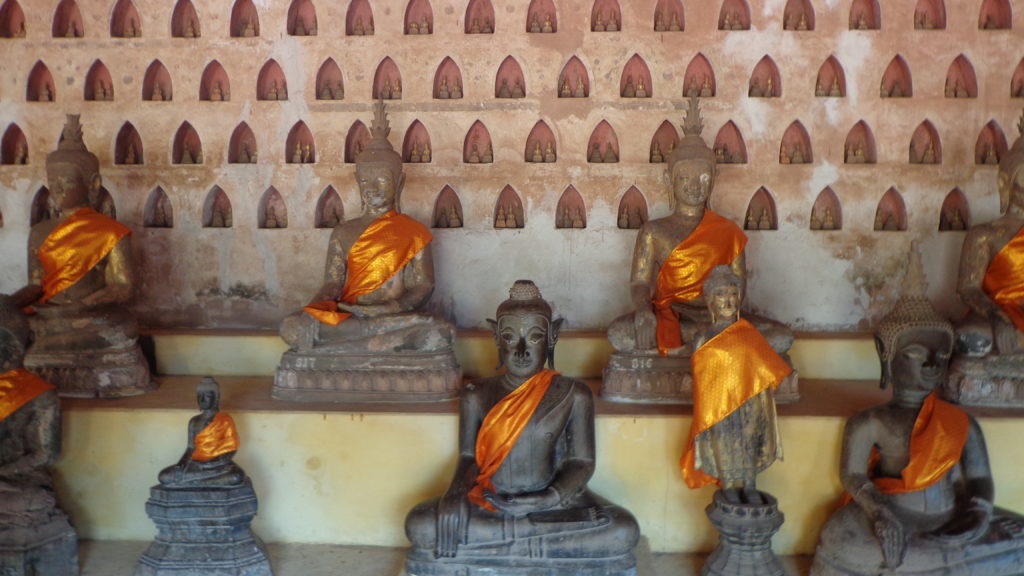 The Invasion of Siam took place in 1828; this assault devastated Vientiane and the invaders destroyed most temples. Wat Si Saket survived the onslaught and is now a famous city landmark. The complex contains 5000 Buddhist sculptures.
Wat Ho Phra Keo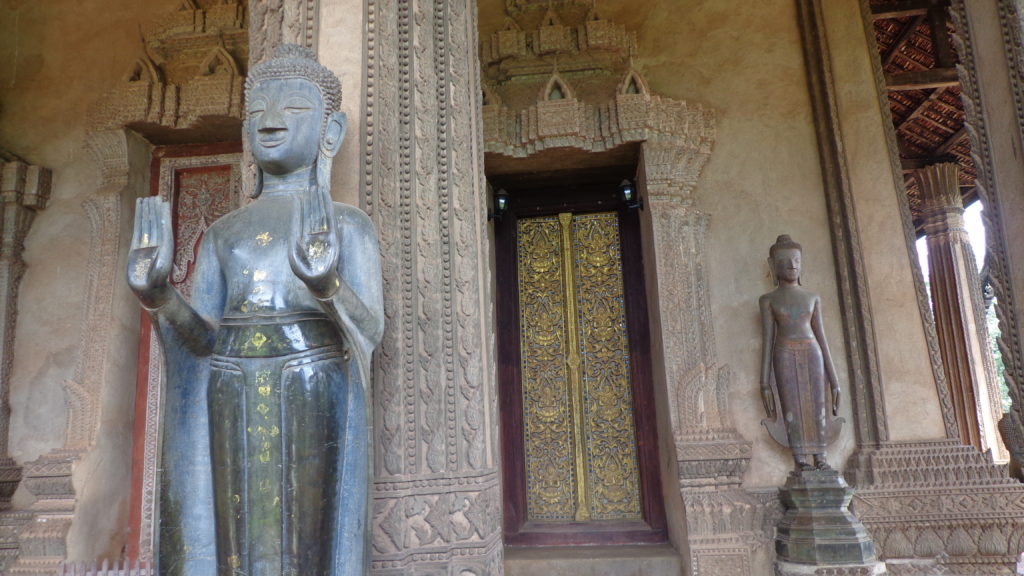 Wat Ho Phra Keo dates back to the 1560s and is a simple but beautiful building. It used to be the home of the Emerald Buddha for more than two centuries before the Siamese took it and stored it in a temple in Bangkok in the late 1770s.
Got any more recommendations? Share them with us below!