Things to do this Month: June 2016
Check out new films and more!
by Rai Mamac | May 31, 2016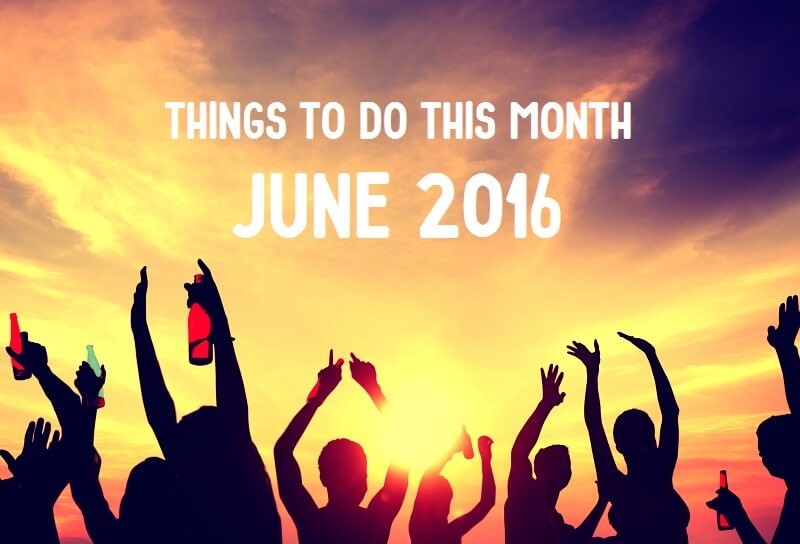 We're almost done with the first half of 2016, and while it's been a pretty big year thus far, there's still so much in store to do and experience!
March with Pride
The oldest pride march in Asia is coming back for its 22nd edition this year on June 25th. Last year's Pride March saw over 1,500 participants in Luneta Park, and while this year's venue has yet to be announced, expect the celebration to be as colorful and as lively as the people it salutes.
Catch a movie
Speaking of movies, a few much anticipated films are coming out this June, chief among them being Finding Dory, the sequel to 2003's Finding Nemo (yes, it came out over a dozen years ago!). Everyone's favorite forgetful fish is hitting theaters on June 16.
On the other hand, Daniel Radcliffe is co-starring with the Four Horsemen in Now You See Me 2, which premiers on June 8. Romance and drama enthusiasts can also look forward to Me Before You, which comes out on June 15.
Attend a music festival
If you haven't been able to attend a music festival this year, fret not as several rave festivals are lined up this month! On June 11, DLSU's ENGLICOM will hold the third edition of Jacko Wacko Music Festival at the Mall of Asia Concert Grounds. The Vibrant Music and Paint Festival is all set for June 18 at Circuit Makati. On the other hand, MTV is taking over the Mall of Asia Concert Grounds for the MTV Music Evolution Manila, which features OneRepublic alongside Sarah Geronimo, James Reid, and Nadine Lustre on June 24.
Get a dose of world culture
Now on its third year, the World Premieres Film Festival will celebrate the power and magic of film from directors across the globe from June 29 to July 10 at the new Cinematheque Centre Manila in Ermita, Manila. Films competing in the festival's Main Competition, Filipino New Cinema, ASEAN Skies, and Intercontinental categories will be screening for over two weeks, along with special selections from Vietnamese and Russian directors.
Geek out at The Manila Major
One of the biggest local events for players and enthusiasts of Dota 2, The Manila Major is happening this June 7 to 12 at the SMX Mall of Asia Arena. 16 of the world's best Dota2 teams will be competing for over $3,000,000 in prizes before this August's International Championships in Seattle. Tickets are available here.
Check out The Book Stop
Bookworms can drop off and exchange pre-loved books at The Book Stop, which will be at Intramuros all June after its launch last April in the Ayala Triangle Park. If you've never heard of it, it's an urban pop-up library designed by WTA Architecture to look like a portal, because books are exactly that — entrances to other realities.
Go exploring
Well okay, there's no specific month to go for a change of scenery, but why not this one? Catch a cheap flight out of Manila or the country this month with the help of weekly promos for a budget-friendly escape. Philippine Airlines and Cebu Pacific usually release their promos online!
What are your plans this month? Share them with us in the comments section!
Also read about our travel challenge for the month of June.