Things to Do This Month: December 2016
It's beginning to look a lot like Christmas!
by Therese Aseoche | December 01, 2016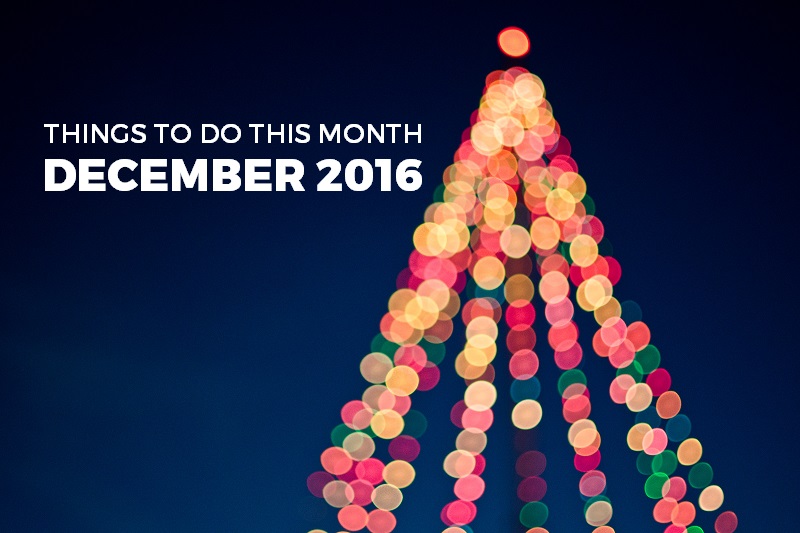 The year is ending and it's time to reward yourself for making it through this far. To help you in making your last minute plans this Christmas vacation, here's a list of what to see and do for a guaranteed stress-free holiday!
Shop at the Shoe Capital of the Philippines
Drop by Freedom Park, Marikina City for the Sapatos Festival & Bazaar where you can find and shop for shoes at great deals. It opens at 10 a.m. every day until December 30.
Watch these amazing lights and lantern shows
Spend a weekend at San Fernando, Pampanga to witness the much-awaited annual event that has earned the city its name as Christmas Capital of the Philippines—the Giant Lantern Festival. Competing barangays will unveil their towering elaborately-designed lanterns on Competition Day, December 17, and will then put them on display at specific exhibitions around the city afterwards. For more details and schedule of activities, visit the event's official website.
If you can't make the 3-hour trip, you can watch amazing lights and lantern shows within the metro too! On December 16, University of the Philippines Diliman will hold its annual Lantern Parade that showcases the resourcefulness and ingenuity of different colleges and organizations. On the same day, University of Santo Tomas will also hold its Paskuhan Fair and fireworks display to bid the year goodbye with a bang.
Treat your young kids, siblings, or cousins to Disney on Ice
Bring out the Disney kid inside you and watch your loved characters come to life on the skating rink. Book this fun family day out before the year ends! Tickets are available at smtickets.com or at SM Tickets outlets nationwide.
Go stargazing at Tanay, Rizal
Thinking of going on a unique date with your loved one or just on a quick solo adventure to meet new people? For a fee of Php500, you can camp under the stars with other attendees at Big Handy's Campgrounds at Tanay, Rizal hosted by Summit Outdoors PH. Proceeds will be given as donation to cancer patients. Be quick to reserve though; there are only limited slots left. Check their event page for more details.
Binge-watch the Metro Manila Film Festival line-up with friends
Cure your post-Christmas woes by heading to the nearest cinema with your barkada and watch the eight MMFF 2016 entries that will rekindle your love for local films. For the complete list of movies, visit the festival's official Facebook page.
Book a last minute flight out of the country
Check out the travel promos to catch this week or the must-see big Christmas events around Asia and book your flight now!
Know any events that aren't on our radar yet? Share them with us in the comments section below!