Timi Beach: Get Lost in a Private Tropical Paradise for only P4,000 a Night
Cozy kubos in a private beach? Count us in!
by Ina Louise Manto | May 13, 2021
Located just on the other side of Siargao, Bucas Grande in Surigao del Norte comprises a group of islands teeming with white sand beaches, limestone cliffs and islets like the ones you'll see in El Nido and Coron, lagoons, and corals. If you want a more private tropical getaway near the country's surfing capital, Timi Private Beach will give you a getaway where the beach will be your front yard.
 Timi Private Beach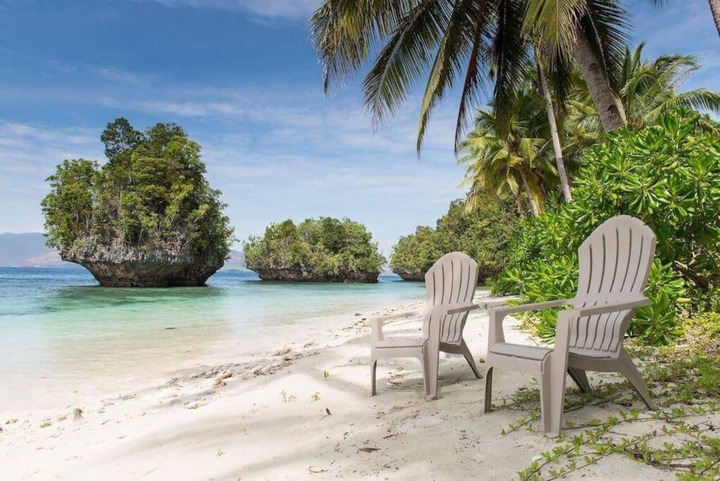 No, these aren't postcard photos. They're just a slice of paradise you'll get when you stay at Timi Private Beach!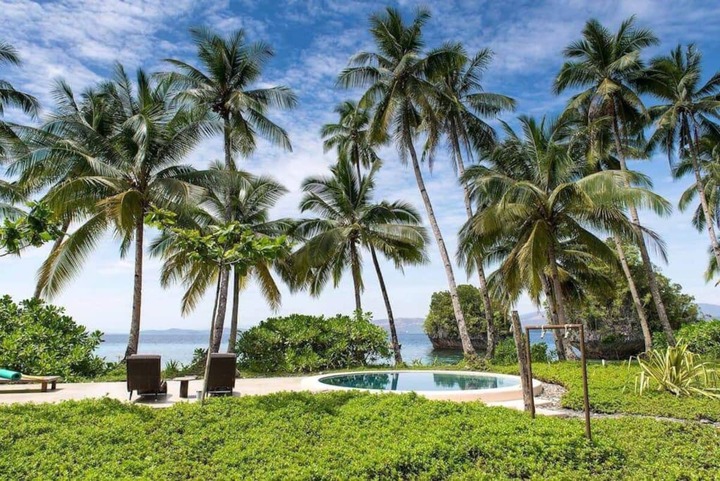 Surrounded by limestone islets, tall coconut trees, and a white sand beach, Timi comprises a cluster of tropical cottages in a seashore park that can accommodate up to 12 guests. The turquoise beach will be your front yard and your back yard will be a lush forest – it's the best of both worlds!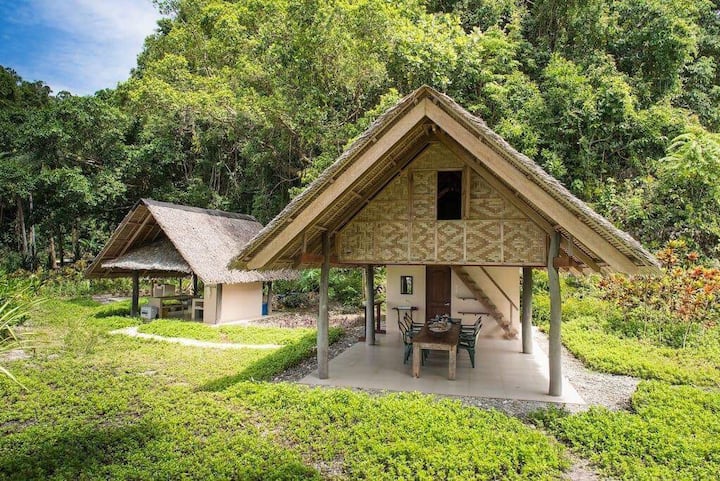 These cozy cottages feature a kubo design – it's far from a hotel or resort, which makes the ambiance more welcoming. It's a true vacation home you'd love to stay at and spend time with family or friends. The lower ground is for lounging where you'll find fine couches and chairs.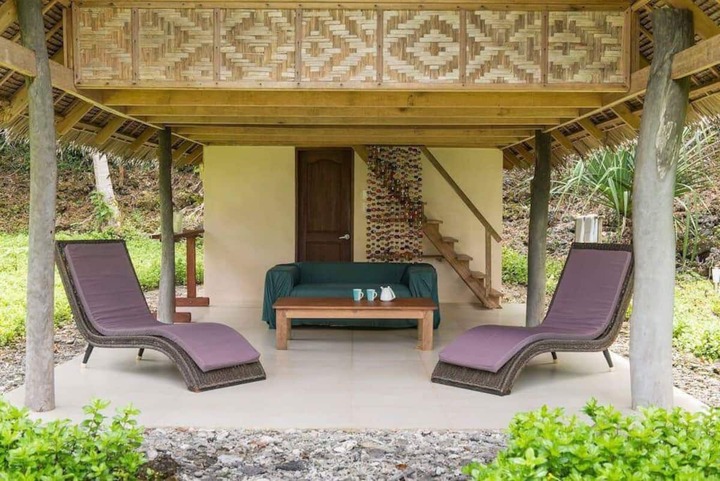 The upper level is for sleeping, equipped with a king and a queen bed. Each cottage also has its private bath.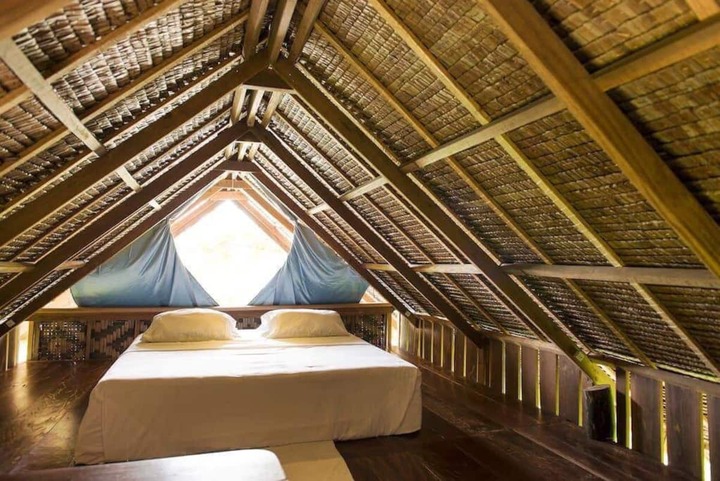 Located in front of the cottages is your own Mykonos-style swimming pool filled with seawater. It also has space for yoga and a couple of sunbeds perfect for tanning. With a view this scenic, anyone would immediately feel zen while practicing yoga.
A modern kitchen can be found in another cottage. It's equipped with everything you'll need for cooking and they're all powered by solar panels, just like all the lights and appliances you'd find in other cottages. Guests can also hire a cook for P500 per day or P800 for a group of more than 6 guests.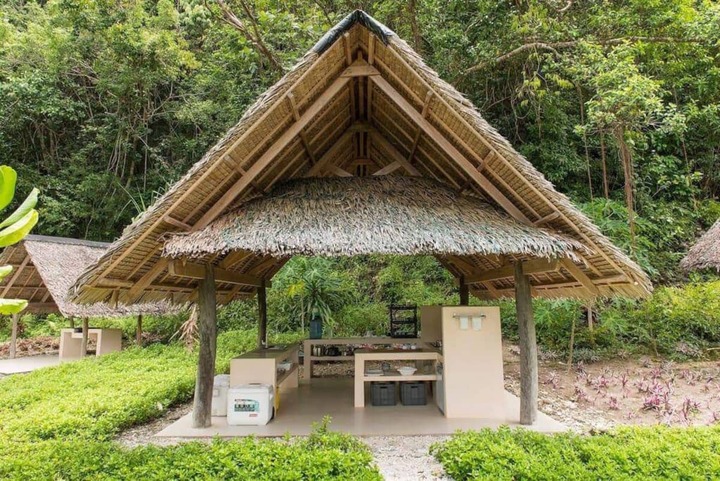 In case you can't get enough of this private space and can't wait to post on social media, they've got 3G signal here.
Activities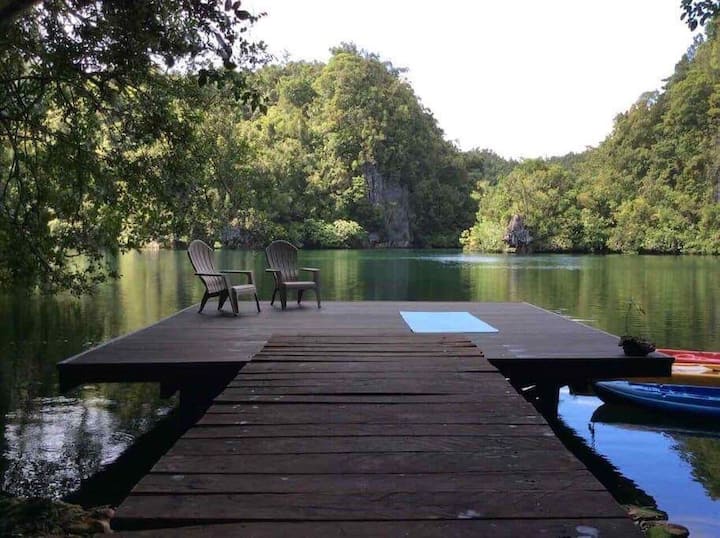 You'd want to explore nearby attractions while staying at Timi Private Beach. Guests can enjoy sea and lake swimming, caving, hiking, kayaking, and snorkeling. Don't mind getting tan; explore the colorful corals you'll get to see when snorkeling.
Rates at Timi Beach start at P4,000 per night.
Book your stay here.