Photos: The Otherwordly Salar De Uyuni in Bolivia
Explore the land of white crystal.
by Tommy Walker | February 16, 2017
Salar De Uyuni in southwest Bolivia is home to the world's largest expanse of salt flats. Somewhere in the Andes is another world, or the end of the world. It's a flat land of intricate salt paths, reflecting the sizzling sun through its shallow pools of salt water. It's a desert of white crystal. If you run or drive or cycle, you won't feel you are getting anywhere. You'll be in a dream sequence with no end or a virtual reality treadmill but with all the senses and sounds.
What these Salt Flats allow is for some creativity to be had. Due to the terrain being so flat, you can create illusions that allow size not to matter. The smallest object can be matched with something larger. If you don't know what we mean by that, not to worry, we've got the images show you:
It really does look like the end of the world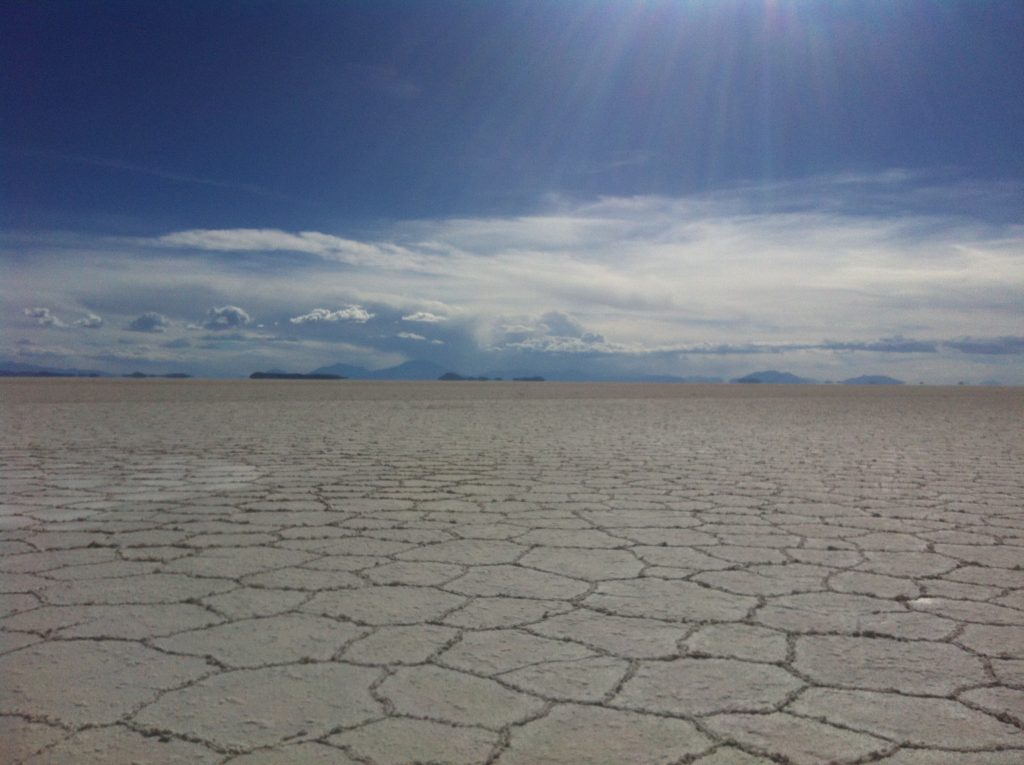 Open road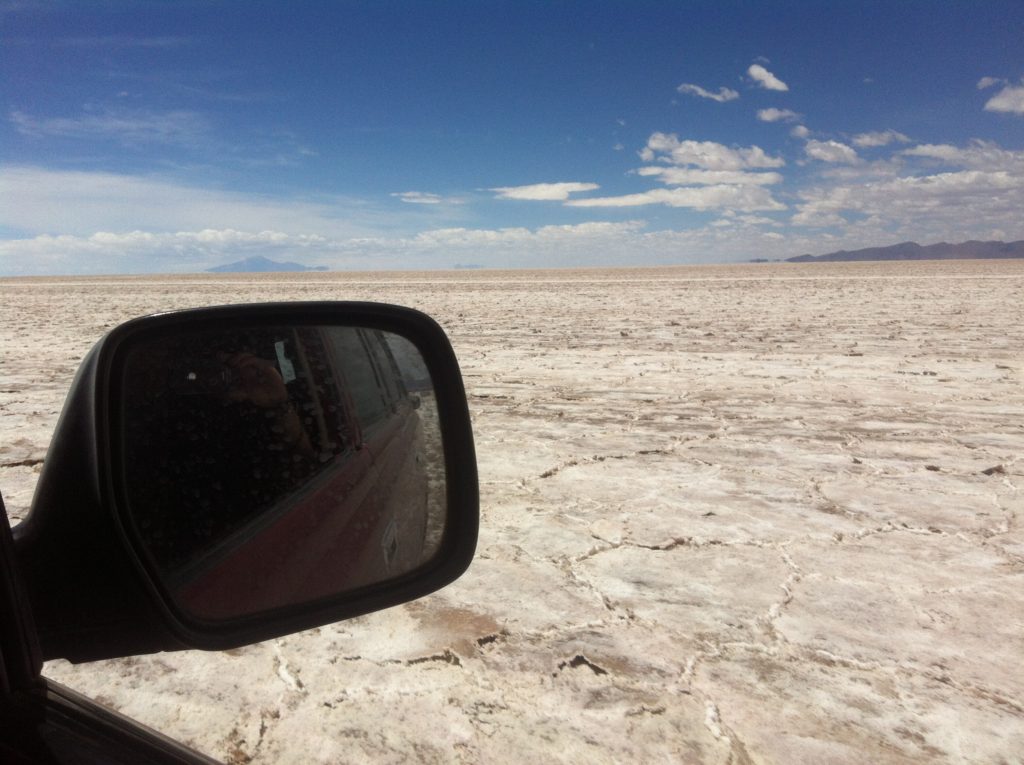 Where giants roam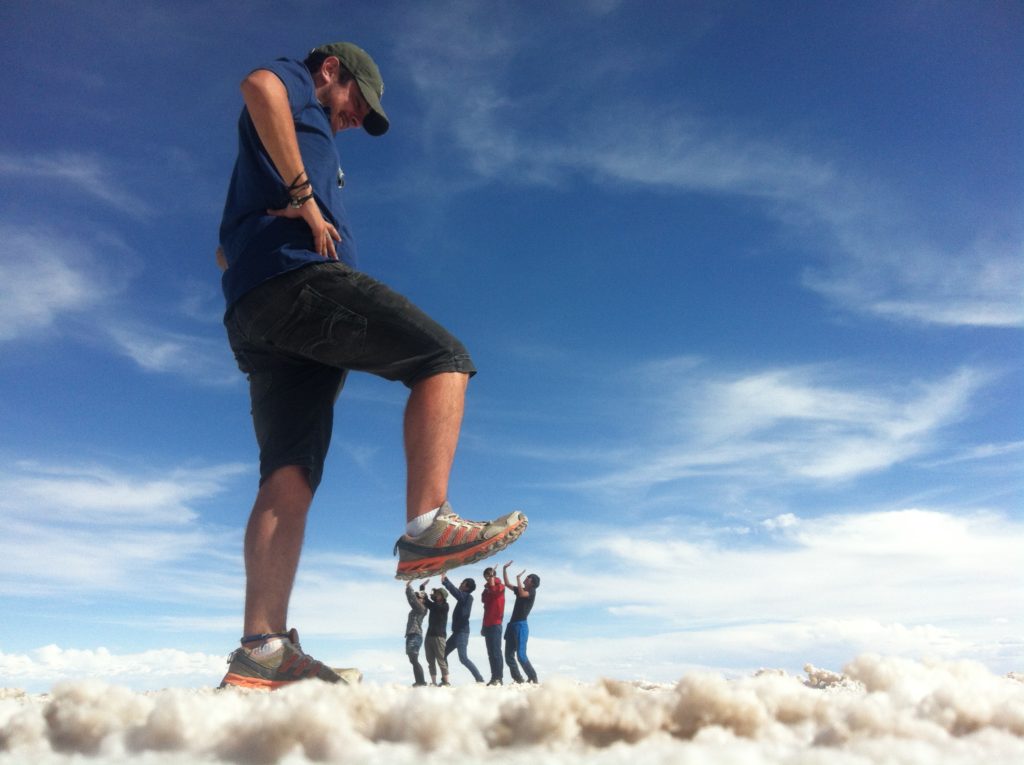 And dinosaurs lurk.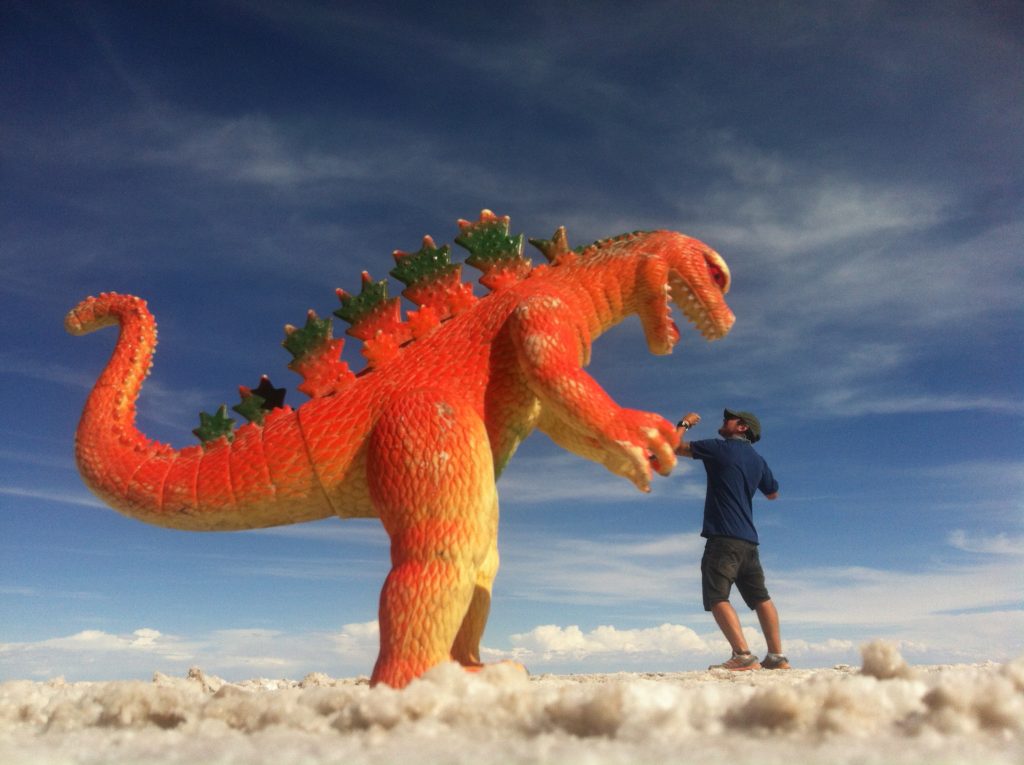 Anyone hungry?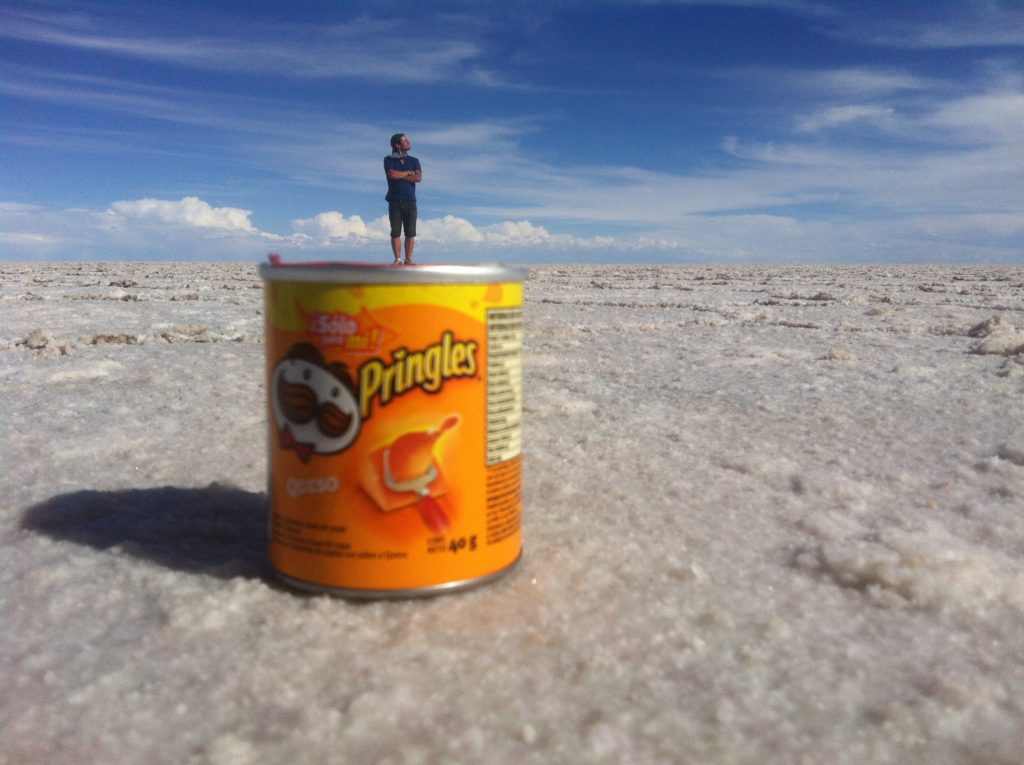 But really, most of the time, no one else is here.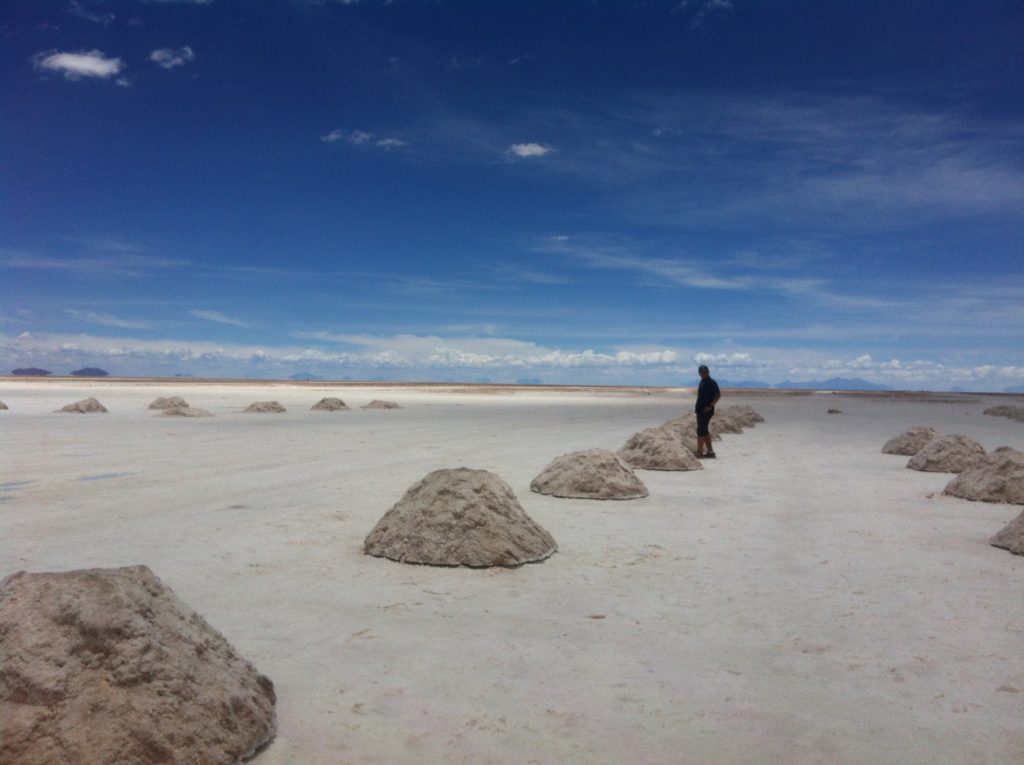 Just you at the end of the world.