Salar De Uyuni
Slightly off the beaten path, 100% fun.
by Andrei Oliver Parlade | May 23, 2018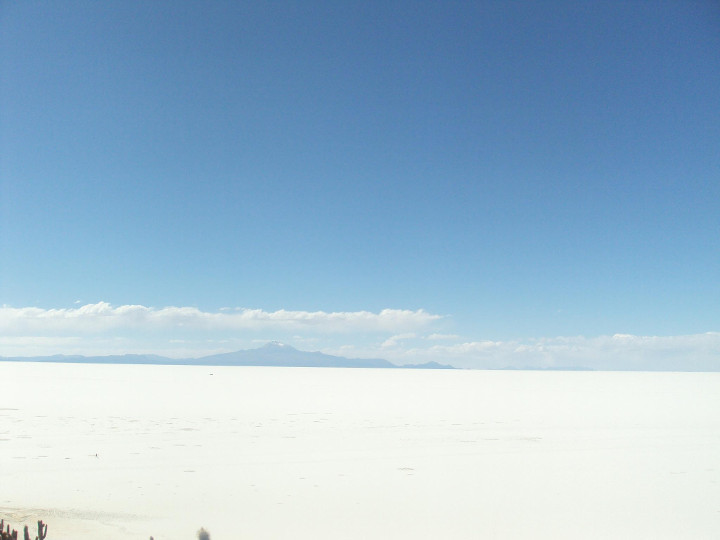 This is most likely the place that you saw on various travel blogs and photos on IG where creative shots by adventurous travelers look like they were photoshopped. Nope,  it's just Mother Nature reflecting her work in the desert called the Salar de Uyuni.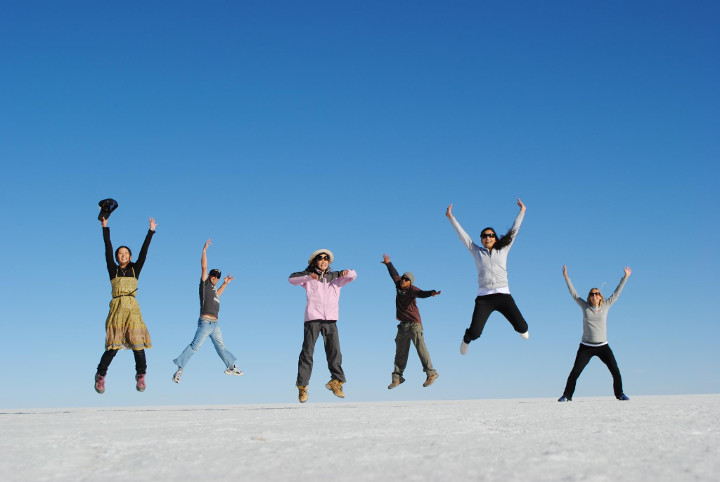 This magnificent natural wonder is known to be the largest salt flat in the world. About 40,000 years ago, this arid area used to be a part of a lake that covered a swath of the Andes mountain range, the spine of South America. The crusty salt covers a surface of 10, 582 km and is at an elevation of 3,656 meters above sea level and you won't get to see trees here very often as you go up.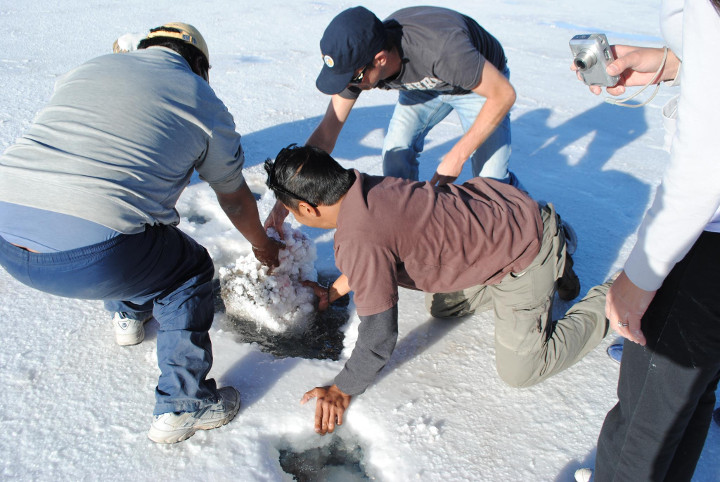 It is located in Southwestern Bolivia, 413 kms from the capital of La Paz, the highest capital city in the world, where all the inbound flights to the country are headed to. It may take up to 3 connecting flights and over 24 hours in the air from Asia as South America is not a common destination. Good news for Philippine Passport holders, the visa is free on arrival and lasts up to 90 days in the country. I had to pay over $150 with my USA passport. That could have been more than 3 weeks of alcohol allowance. Good thing is that it is valid for ten years.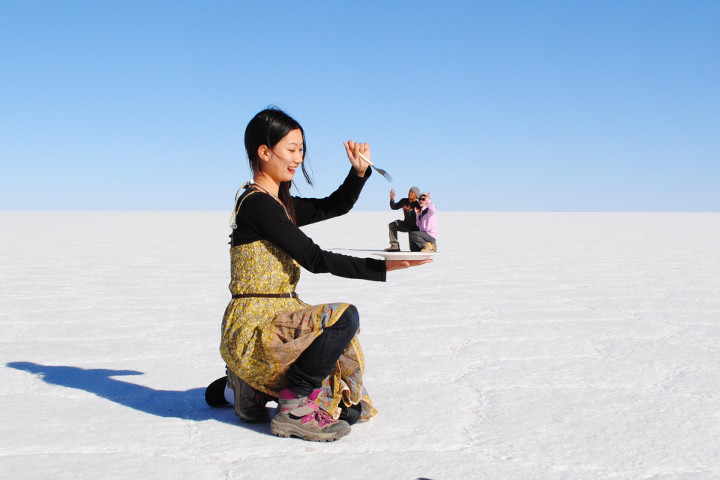 There are tour operators from La Paz who can take you to the site alongside other excursions from a minimum of 2 days. I signed up with a local agent nearby the town of Sucre, as I was headed to Chile and there I met up with fellow backpackers from different countries.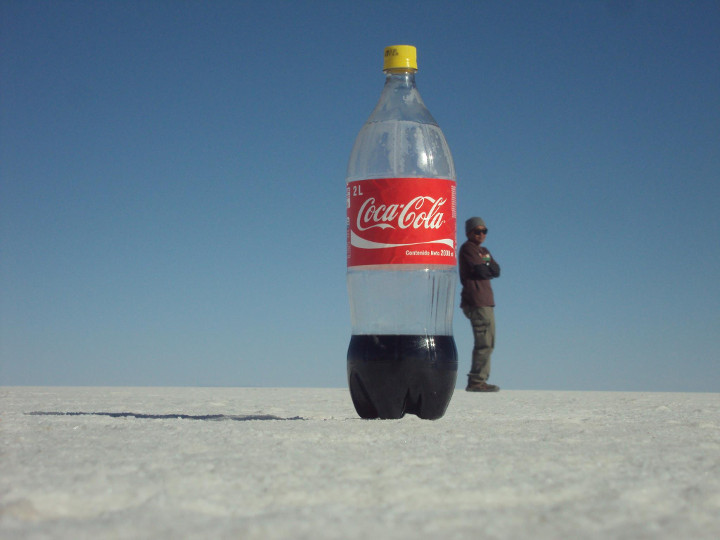 We started around noon after having lunch. Our 4x 4 driver and tour operator with his assistant showed us the tricks on how to play with the angles at the safe location and even brought props and toys, which enhanced the experience we all shared for an unforgettable fun day.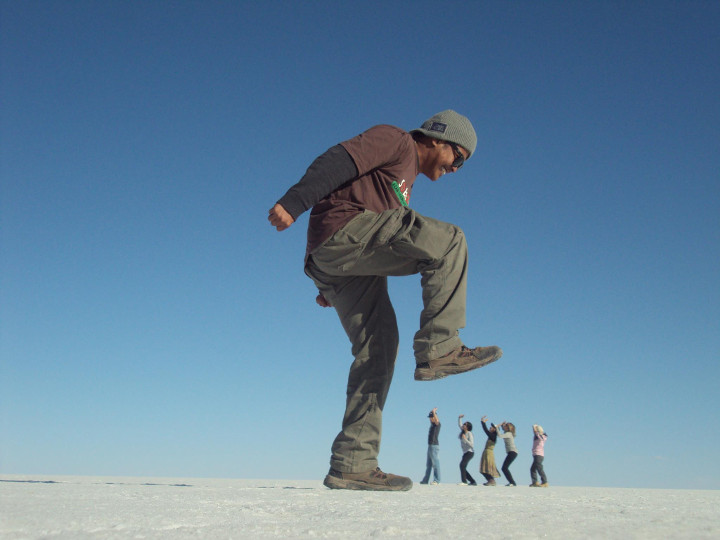 Some helpful tips:
$1 USD equals 6.9 Bolivian Boliviano (BOB) This is probably the cheapest country in South America and they really appreciate any amount of tip here.
Bring a sweater or jacket with gloves as well. The temperature drops quickly as nightfall approaches in the desert no matter what the season may be.
Don't forget sunscreen, the dryness of the desert plus the high elevation burns the skin faster here.
Listen to what the locals say. If you are feeling dizzy because of the altitude sickness, they may ask you to take Coca leaves, which helps alleviate the nausea. Check your breathing regularly too.
Don't be shy to experiment your ideas and shots. Remember, the helpful guides are there to help and they most likely have seen it all. You are there for such a short time, make the best out of it!