Top 5 Rishikesh Activities
More than eat, pray, love.
by Karina Ramos | July 03, 2019
Rishikesh is a spiritual Indian city. It is located on the Himalayan foothills, and is considered the Yoga Capital of the World. It is among India's holiest cities, and it is also a staple of Hindu pilgrims. But don't worry — Rishikesh isn't in a perpetual state of senakulo. In fact, all these just add to the mesmerizing color of Indian culture that is as manifested here as anywhere else! Here are the top 5 cool things you can do in Rishikesh!
Learn yoga
Whether you're a complete beginner, or someone who's already tried yoga classes before, Rishikesh has something for you. Rishikesh is home to the traditional styles of Ashtanga and Hatha yoga. It is also home to the Himalayan Yoga Association, which organizes yoga retreats for those interested! Maybe you can join in and impress your beshies with a perfect Surya Namaskar!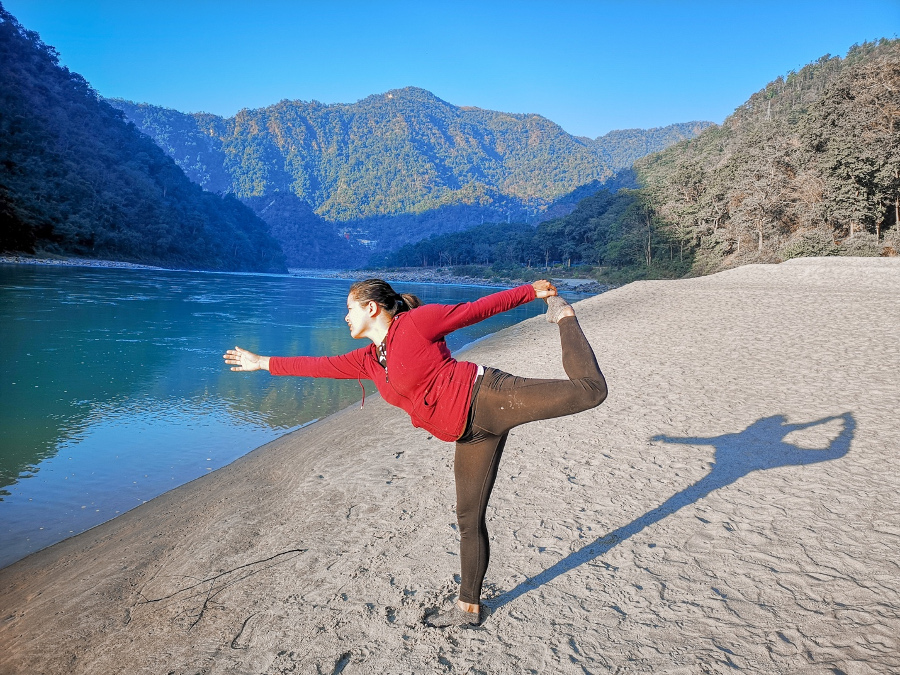 Go rafting in the Ganges River
The Ganges (or Ganga) is hands down the most important river in India. It is considered to be the most holy, and bathing in its waters is said to cleanse the soul. Now, that doesn't have to be boring as you can bathe in an adventurous style (or not — most of us just flailed around, honestly) through rafting tours! There are various courses, from beginner to expert levels. If you've felt the thrill of rafting in CDO or other rafting places back home, Ganges won't disappoint you.