Tropical Life on the Cheap: 7 Budget Hotels in the Maldives
For that low-cost tropical vacation you've always dreamed of.
by Tynne De Leon | September 03, 2016
Every certified beachcomber's dream vacation would include the tropical paradise that is the Maldives. But, for starters, a trip there comes with a hefty price tag especially if you plan to stay on islands owned by the mega-resorts.
Don't worry! There's a number of affordable stay-ins you can explore if you're worrying about the expenses. Here's some places where you can have a memorable stay without doing too much damage on your wallet:
Crystal Sands Resort
Mirihi Magu Road, Maafushi
Price range per night: PHP4,684 – PHP8,117
Check their website here.
A small and classy beachfront hotel, the Crystal Sands Resort offers a laid back experience away from the bustles of the city. Watch the sunset from your room or try different water sports. Their spacious standard rooms are fully air-conditioned, with LCD TV and mini bar—and you can call on 24/7 hotel service. They not only provide the standards like  airport pickup and laundry service but also take care of wedding catering, and honeymoon photography.
The hotel is conveniently located nearby Ibrahim Nasir International Airport and Maldives' capital city, Male.
Luckyhiya Hotel
Hoama, Dhonhuraa Goalhi, Male
Price range: PHP2, 350-PHP5, 200
Check their website here.
If you're searching for a place where you can just stay the night or two, Luckyhiya Hotel is the place to go. This 12-story hotel's features are similar to that of a hostel, with small rooms but complete amenities—a sweet deal for budget travelers. They also offer all day airport transfers, cheap taxi and car rental, 24-hour monitored parking, wake up calls, mini bars and safes. Luckyhiya is conveniently six-minute away from the airport ferry terminal, and has boutiques, supermarkets, restaurants, and cafes in close proximity.
TME Retreats
Dhigurah Island
Price range: PHP3, 436 – PHP5, 479
Check their website here.
This three-star luxury hotel presents a choice of four stylish room categories for different traveler's needs. It's a top choice for most jetsetters, especially those who seek a private place near the sea. Aside from the various water sport excursions, they also feature a whale shark safari tour and a dive center with experienced dive masters and instructors.
Askani Villa
Plot 10078 Hulumale
Price range: PHP4, 016 – PHP5, 744
Check their page here.
A few meters away from the beach, Askani Villa is a convenient small place resembling an apartment with spacious rooms and an incredible view of the seaside. It has three rooms and a large living room area; a good option for families, friends, and couples who want a peaceful and private vacation experience. It also features a private garden where you can just chill out with your buddies and have one of your drinking sessions.
Kaani Beach Hotel
Maafushi Island
Price range: PHP4, 313 – PHP7, 838
Check their website here.
Aside from a great ocean view, this hotel has a full pack of activities to fill your time in between lazy beach strolls.You can take your pick of picnic island trip, dolphin watching, trip to resorts, dive school or just have some indoor fun in the game room. It has 18 Maldivian Sea View style rooms, each with a rooftop deck for taking in the sea breeze. To top it off, they also have an on-site restaurant serving Maldivian, Chinese, European, Indian delicacies and an open-air rooftop café.
Central Boutique Inn
Male, Maldives
Price range: PHP4, 043 – PHP6, 321
Check their website here.
While there are a lot of hotels in the capital of Male that you can stay-in, this inn is well-recommended for a comfortable stay at an affordable price. This place has 12 rooms, available in deluxe superior, deluxe double, and deluxe twin set-ups catering to different sets of travelers. They also have a rooftop swimming pool and a full service restaurant.
Ripple Beach Inn
Dhigga Magu, Maldives
Price range: PHP4, 081 – PHP8, 951
Check their website here.
This modern-style boutique hotel provides a good accommodation with their hassle-free hotel transportation (separately paid), ten stylish rooms with complete facilities and an excellent beach front location. Their dining options immerse you in the Maldivian ambiance.  You may go for a dining set up right on the sandy beach, serenaded by the surf.  High dining is at the rooftop lounge for a night sky backdrop of stars.
Since Maldives is rated as one of the best diving destinations in the world, they also offer scuba diving tips and courses. There's also a full range  of water sports activities such as windsurfing, jet-skiing and banana boats. There is a lagoon in front of the hotel, too!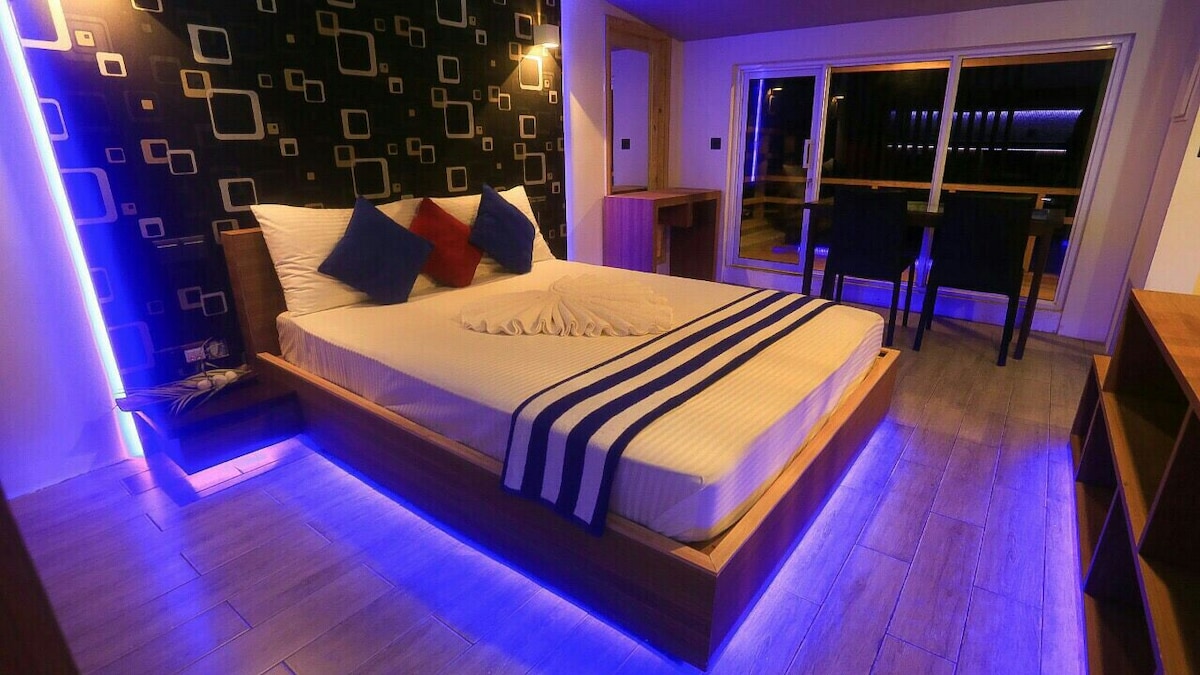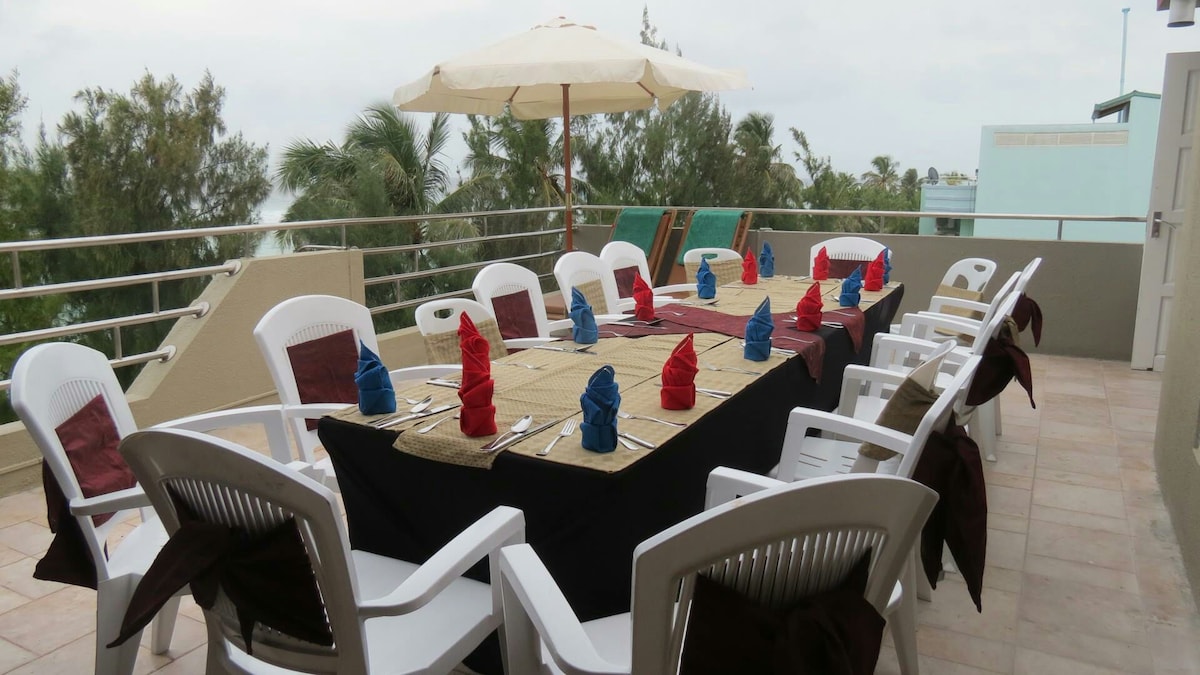 Which hotel do you prefer? Tell us below!