Ride Sharing Apps: Where they Work and Don't Around the World
Here's your nifty Uber, Lyft, Grab and other apps guide for all your out of the country trips.
by Therese Aseoche | March 30, 2017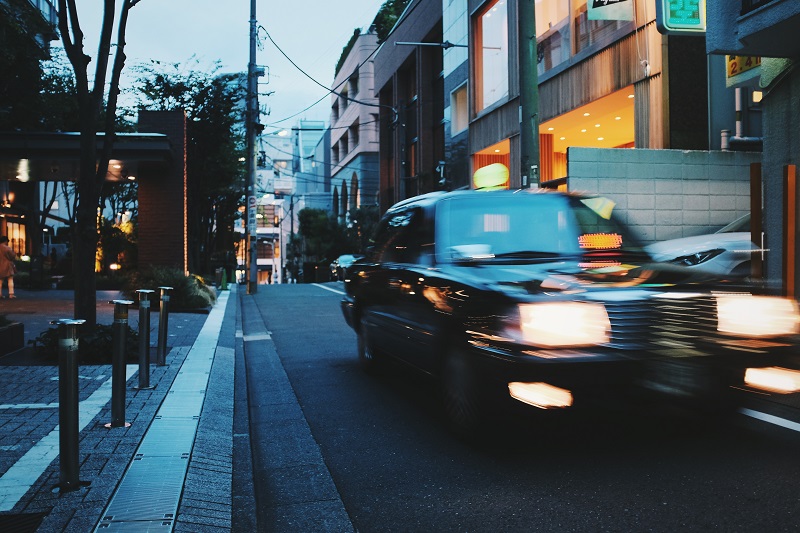 Ride sharing apps have taken the world by storm for being comparatively safer, easier and faster to use as opposed to hailing a regular taxi. But while there are millions of people who use these apps every day, there are still countries around the world that refuse to adopt this system, and not knowing what those countries are might just put you into trouble when running against time.
Here's your nifty guide on the ride-sharing apps you should know about and where exactly in the world you can and cannot use them.
Uber
Uber is the leading ride-sharing phone app that has dominated the world. There are two main services to choose from: UberX and UberPOOL. But certain cities offer other options, like the UberGreen in Paris which uses electric and hybrid vehicles and UberBIKE in Copenhagen.
Where it Works
Where it Doesn't
Major places not serviced by Uber:

Barcelona, Spain
Vancouver, Canada
China
Buenos Aires, Argentina
Alaska
Osaka, Japan
Cambodia
Austin, Texas
Places still protesting against Uber:

Costa Rica
Rio de Janeiro, Brazil
Paris, France
Cape Town, South Africa
Grab
Grab services Southeast Asian countries where it's more difficult to hail a taxi cab than in other nations. You have the freedom to choose the type of ride or service you want: GrabTaxi, GrabCar, GrabBike, GrabExpress and GrabShare.
Where it Works
Southeast Asia (Malaysia, Philippines, Singapore, Thailand, Vietnam, Indonesia)
Where it Doesn't
GrabBike is not operational in the Philippines and Singapore
Pro-tip: Be on the constant lookout for limited-time promo codes that give huge discounts on booked rides. You can follow country-specified Grab Facebook pages for updates.
Lyft
This recently launched ride-sharing app is only available in the United States. It doesn't allow cash transactions but it rather lets its users connect their debit cards or PayPal accounts to the app as their mode of payment. You can choose from four types of rides: Lyft, Lyft Line, Lyft Plus and Lyft Premier.
Where it Works
Where it Doesn't
Austin, Texas
Alaska
Missouri
Via
Via is an affordable carpooling service that only serves a few areas of the United States. Users get to save on cash by sharing their ride with others going their way.
Where it Works
Manhattan, New York
Chicago
Washington DC
Pro-tip: You can use Via round the clock in New York, but only from 6:30 A.M. to midnight in Chicago. In Washington DC, you can only use the app from 7 A.M. to 10 A.M. and 4 P.M. to 9 P.M.
Other Ride-Sharing Apps
No Uber, Grab or Lyft service available in the country or city you're traveling to? Try these country-based ride-sharing apps!
Japan: Line Taxi
India: Ola Cabs
South Korea: Kakao Taxi
United Kingdom and Ireland: Cab:app
Russia: Yandex and Gett
Edmonton: Tapp Car
China: Didi Chuxing
Norway and Denmark: Haxi
Got any tips you'd like to share to others about ride-sharing in different parts of the world? Sound off below!