Unique Travel Experiences to Give as Gifts
And these are great all year round!
by Therese Aseoche | December 22, 2017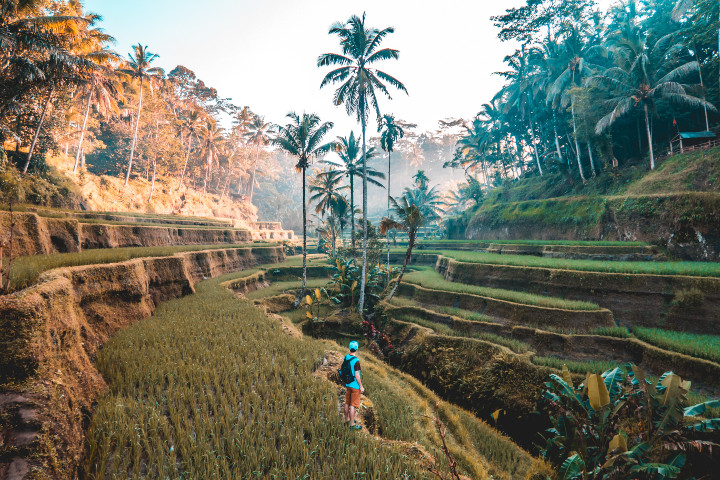 Still, have no idea what to get your travel buddies for the holidays? Here are a few immaterial travel experiences you can give!
A Klook Voucher
If your friend already has a booked trip abroad in the coming year, you can sponsor a tour or activity that they can do during their travels via Klook! This travel platform has a lot of tour packages and tourist services in plenty of countries abroad that you can purchase easily and avail of. It's the perfect gift for avid travelers!
Met Museum Privilege Card
Your art-loving traveler friend will surely appreciate this gift! As a cardholder, they will get to enjoy priority invites to exhibit openings and 10% discounts on museum workshops and events and selected items from the Met Bookshop. This privilege card also allows you to treat one person per day with a complimentary museum pass! For more details, check out their website.
A Day Tour around your city
Your gift doesn't have to be something you'll spend on. Why not volunteer to tour your friends around your hometown? If you live in a particularly vibrant or undiscovered part of the Metro, or if you're coming home to the province over the holidays, then bring your friends along to see what makes your hometown so special to you.
Road trip
Better yet, why not take your friends on a spontaneous road trip somewhere? Go to someplace you've always wanted to go to or someplace you've never been to before. A spontaneous holiday trip with loved ones is always a fun adventure!
Jetstar Gift Voucher
If you're feeling a bit more generous, you can help sponsor a trip to anywhere with a Jetstar Gift Voucher! Simply choose the value and order your voucher for your friend, then watch their face light up once they receive it. Who knows, maybe they'll even let you tag along with them in their trip abroad!
Tickets to the Philippine Hot Air Balloon Fiesta
The Philippine Hot Air Balloon Fiesta is one of the much-awaited local events of the year, drawing crowds to witness hot air balloons float up against the backdrop of the sunrise. Your friends will definitely appreciate getting tickets to this fun event.
GuavaPass Membership
For your travel and gym buddy, a GuavaPass is perfect for them! This service curates all the elite fitness classes in Manila and 9 other countries in Asia. Find classes in yoga, kickboxing, spinning, Pilates and more. Not only will your friend keep fit while traveling, but they will also get to meet new people abroad!
What other travel experiences do you suggest? Share them with us below!