Visit These Hidden Parks In Seoul, South Korea
Escape from all the noise and visit these beautiful parks
by Bianca Katipunan | August 03, 2020
Known for its busy streets and tall skyscrapers, Seoul is one of the most technologically advanced parts of the world. But nestled in some parts of the city are beautiful parks that will make you forget about the busyness around you and slow down, even for just a moment. If you're looking to find a sense of calm in the middle of the fast-paced city, here are some parks you should visit.
Haneul Park
This beautiful park was once a landfill area. In 1996, it was converted into a park as part of the Landfill Recovery Project. Now, the park gives tourists an amazing view of Seoul. You'll be able to live your inner Goblin dreams thanks to the park's breathtaking trees and plants that's perfect for any aesthetic Instagram post. The park is open from 8:30 AM to 6:00 PM
Location: 487-48 Sangam-dong, Mapo-gu, Seoul, South Korea
Seoullo 7017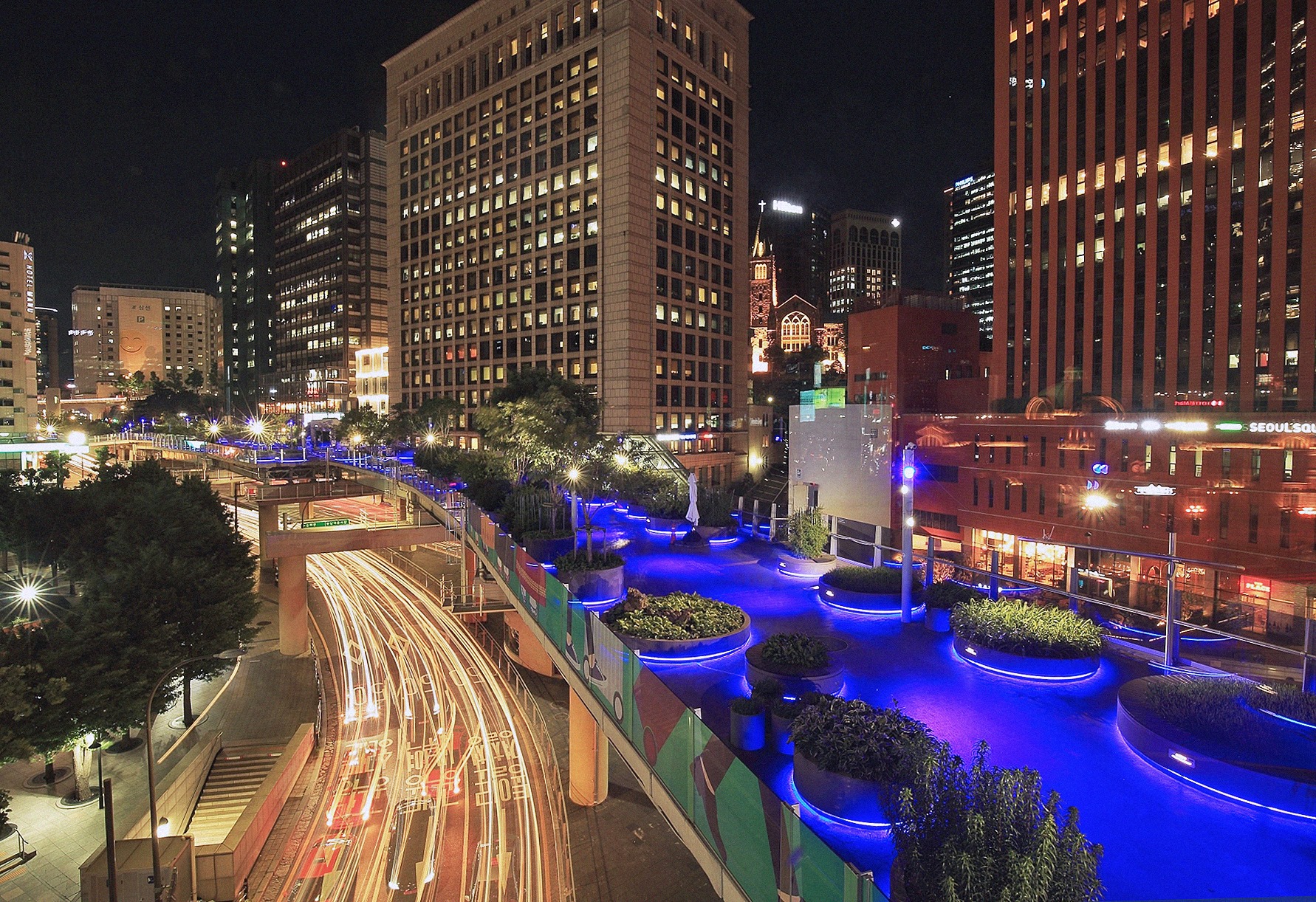 This Skypark was once Seoul Station's overpass, which was built because of the growing traffic in the city. This overpass connected the northern and southern parts of the city. Many years later, it was turned into Seoullo 7017, a Skypark where people can enjoy the beautiful view of the city. The Skypark has numerous establishments where tourists can buy food and drinks to enjoy while walking around the park. The park is open for 24 hours so tourists can enjoy seeing Seoul's city life at any hour of the day.
Location: 18 Toegye-ro, Namdaemunno 5(o)-ga, Jung-gu, Seoul, South Korea
Mangwon Hangang Park
If you're looking for a park that offers many recreational activities, this place is for you. Mangwon Hangang Park is located near the famous Han River. Guests can enjoy multiple activities like fishing, cycling, biking, and even water sports. You can also book a ferry tour since the park is a ferry dock. The park is open for 24 hours so guests can visit any time of the day.
Location: 04005  467 Maponaru-gil, Mapo-gu, Seoul
Heunginjimun Park
This small park in Dongdaemun is the perfect place to admire Seoul's history as well as its technology, as the views from here show a combination of old and new buildings. Heunginjimun Park is a hidden park located near Heunginjimun Gate. It's best to come here in the early evening so you can enjoy the sunset and watch the city lights.
Location: 288 Jong-ro, Jongno 5(o).6(yuk)ga-dong, Jongno-gu, Seoul, South Korea
Olympic Park Seoul
Enjoy the cold breeze at this Olympic Park Seoul, which was the location of the 1988 Olympics. Today, it has become a place where the residents of Seoul can enjoy some fresh air away from the city. Visitors can enjoy taking pictures of the park's attractions like World Peace Gate, Mongchon Fortress Walking Paths, 88 Lake, Wild Flower Garden, and Rose Plaza.
Location: 424, Olympic-ro, Songpa-gu, Seoul
Which of these parks would you like to visit first?