This Wooden Villa in Laguna Will Give You the Nature Retreat You've Been Craving For
There's plenty of outdoor space for your pets to run around.
by Ina Louise Manto | August 25, 2021
Going on a nature retreat doesn't mean you have to drive far from home. Nestled in Nagcarlan, Laguna, Woodgrain Villa is a rustic stay that's perfect for quick getaways once travel restrictions ease.
The Space
The sounds of the city, from honking cars to speeding tricycles that make random appearances on your Zoom calls, can get tiring especially when it's all you've been hearing this lockdown. Sometimes, you just want to wake up to the sounds of nature and be lulled to sleep by chirping insects – something you'll experience at Woodgrain Villa.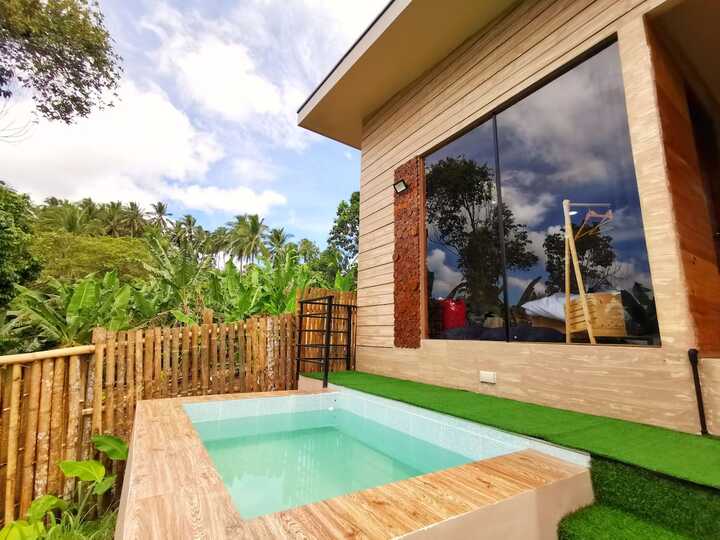 This rustic wooden villa is the perfect getaway if you want a slice of a nature retreat. With greenery surrounding the forest, you're bound to wake up to a good morning here. This villa in Laguna has one of the best views of Mt. Banahaw, which you can enjoy while cooling off in the pool or cozying up in bed.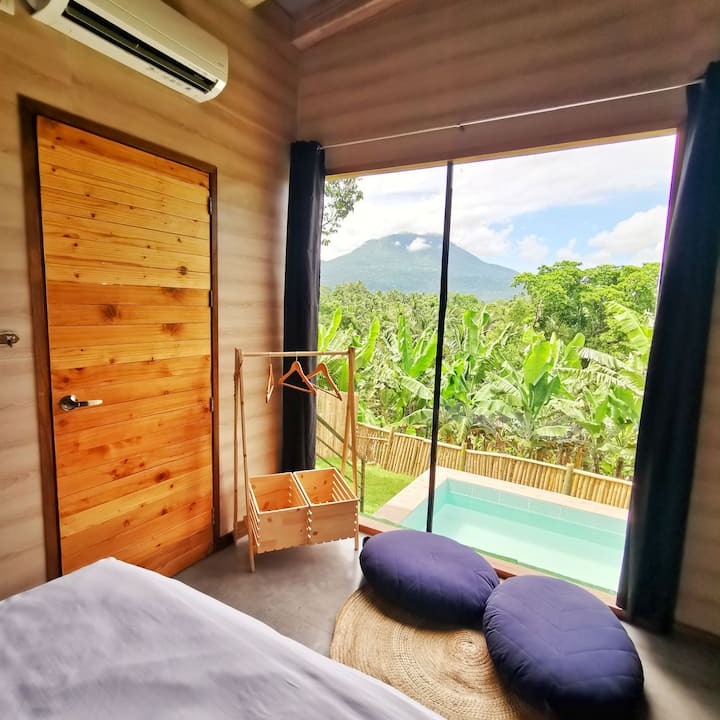 Woodgrain Villa has an air-conditioned bedroom that can accommodate up to eight guests, with a double bed on the ground floor and two floor mattresses in its loft area. The room has a huge window that will give you a sweeping view of the gorgeous front yard, where your pets can run around.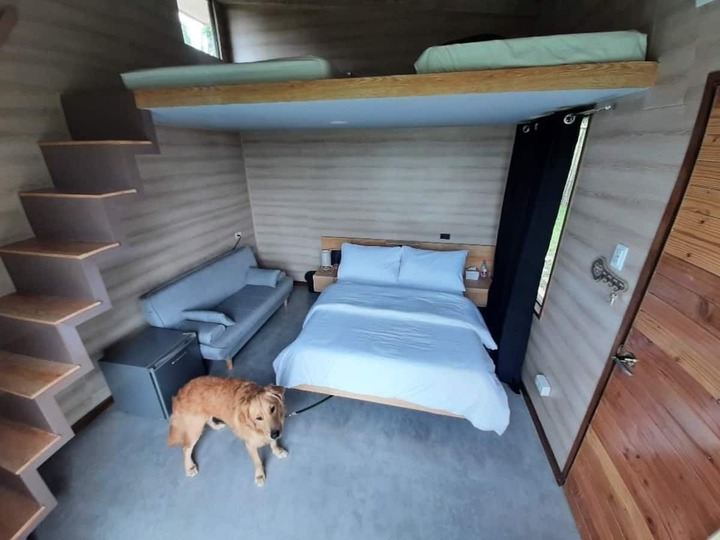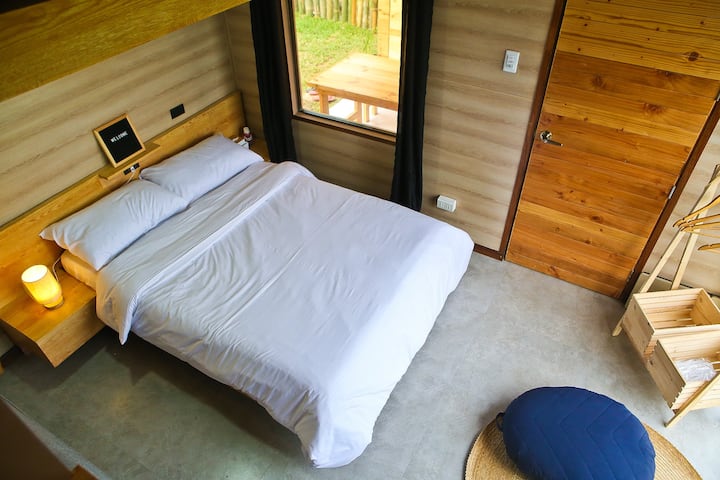 It has a private bath on the other side of the villa with natural spring water. The same is used in the swimming pool; expect natural sediments in the water but rest assured they've been filtered and cleaned before use.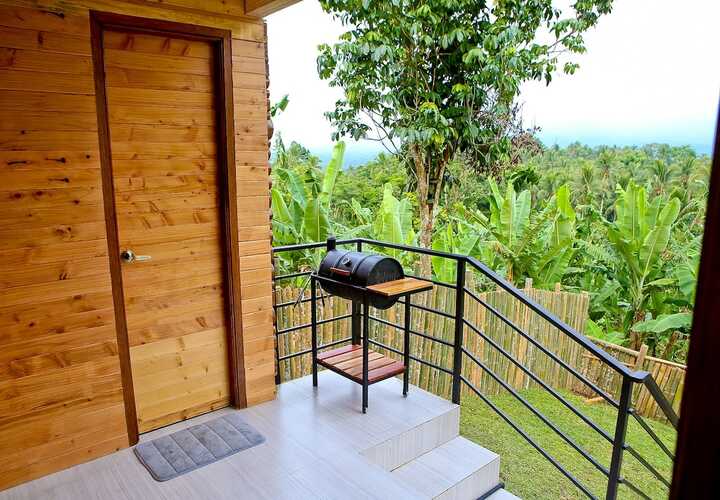 Aside from being a playground for your furbabies, the garden in the front and back yards are perfect for pitching a tent and going stargazing at night.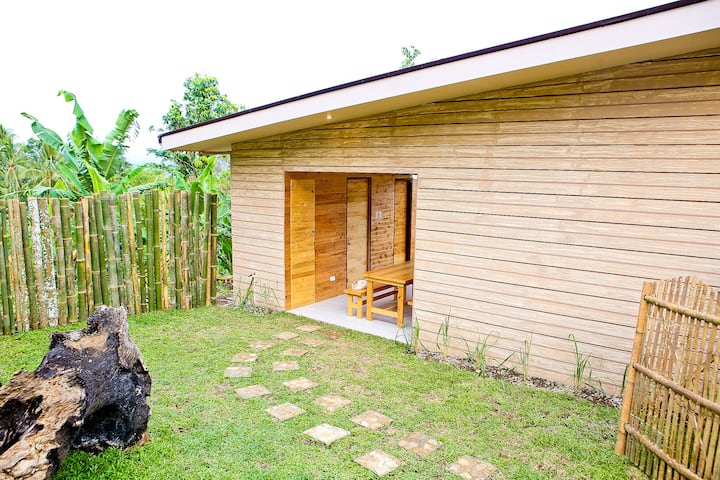 Since you'll be surrounded by nature, expect there would be insects and bugs especially at night, which you can easily repel using dried coconut shells and citronella plants around the property. The caretakers will guide you on how to repel insects naturally!
There are no cooking facilities in the villa yet. Guests are free to bring food and beverages or opt for cooking services provided by the host for an additional fee of P300.
Rates at Woodgrain Villa start at P3,880 per night. Book your stay here.
For inquires and more information regarding travel requirements, send a message to the Airbnb host.
MORE: 8 Must-Visit Airbnbs in Laguna That Have Private Pools