Go Back in Time at This Beautiful '50s-Themed Diner in Las Piñas
So IG-worthy!
by Edgardo Toledo | September 20, 2022
Listen to this article:

Many people love the retro or vintage aesthetic, from clothes and accessories to music and films. If you're an old soul with a knack for great food and a picture-perfect ambiance, you might enjoy this American retro-themed diner in Las Piñas. Take a look!
YOLO Retro Diner
Lined with neon lights, it's hard to miss YOLO Retro Diner. From the outside, big sparkly signage that says "Back to the 50's" welcomes guests. The interiors are just as charming! You can see the retro aesthetic everywhere, from the wall decor, black and white flooring, and vinyl to the serving plates. It feels like you've gone back in time!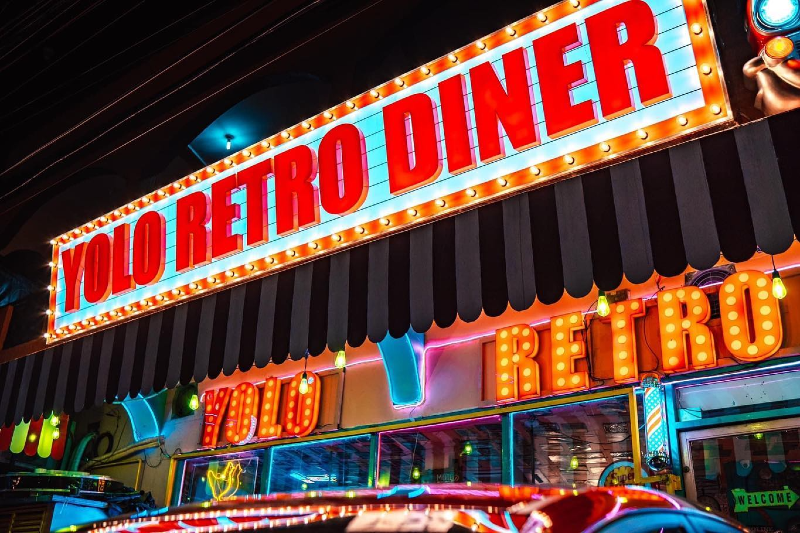 If you want to enjoy the cool weather, go to the alfresco dining area. While waiting for your food, feel free to take lots of selfies. It doesn't matter what angle or corner you choose, because every spot of this diner is perfect for the 'Gram. 
On Your Next Errand Day, Try Stopping by This Aesthetic Mall Cafe in Laguna
On Your Next Errand Day, Try Stopping by This Aesthetic Mall Cafe in Laguna
Ina Louise Manto | Nov 08, 2021
The menu
As for the menu, YOLO Retro Diner offers classic American fare like pizza, salads, pasta, and burgers, to name a few. For starters, their burgers are made of pure beef with fresh vegetables, cheese, and thick fries.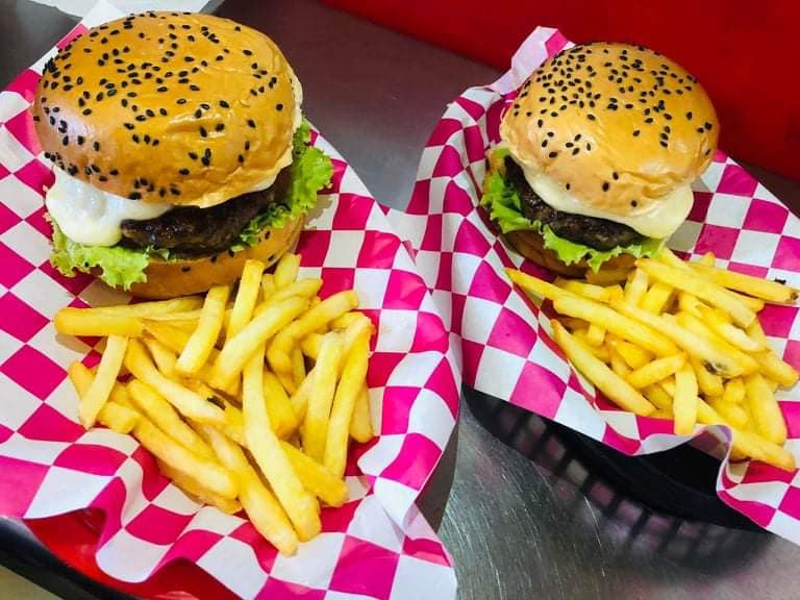 If you're in the mood for rice meals, sample dishes like Smoked Angus Beef, Crusted Fish Fillet, and Florida Pampano Fish. Everything on the menu is cooked on the spot, so you're sure that whatever you order is served fresh and hot.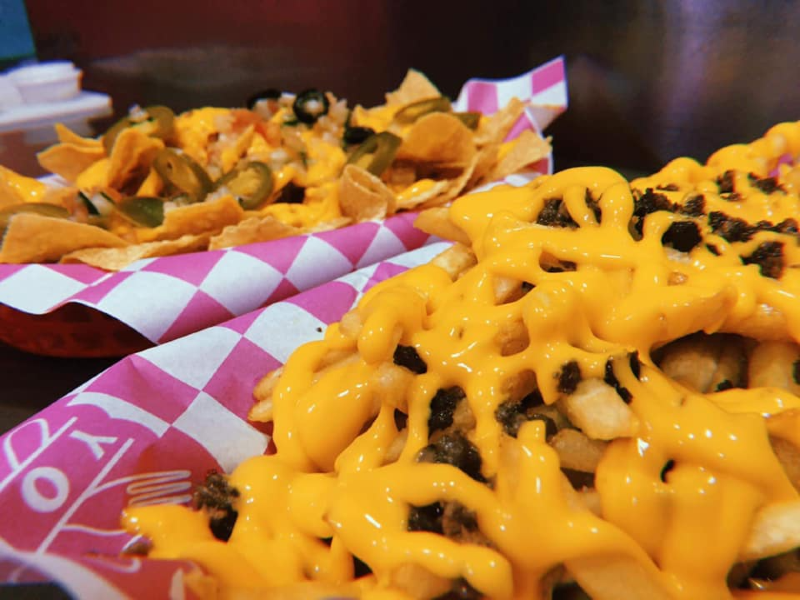 Of course, you also can't miss YOLO's alcoholic beverages, desserts, and milkshakes. You can enjoy these crave-worthy eats as much as you want. Check out their menu here.
Location and operating hours
The diner is located on Ground Floor, Prince Reiji Bldg., Gloria Diaz St., BF Resort Las Piñas, Las Piñas, Metro Manila. It's open daily, from 9 AM to 12 AM. 
For more information, visit YOLO Retro Diner's Facebook page.