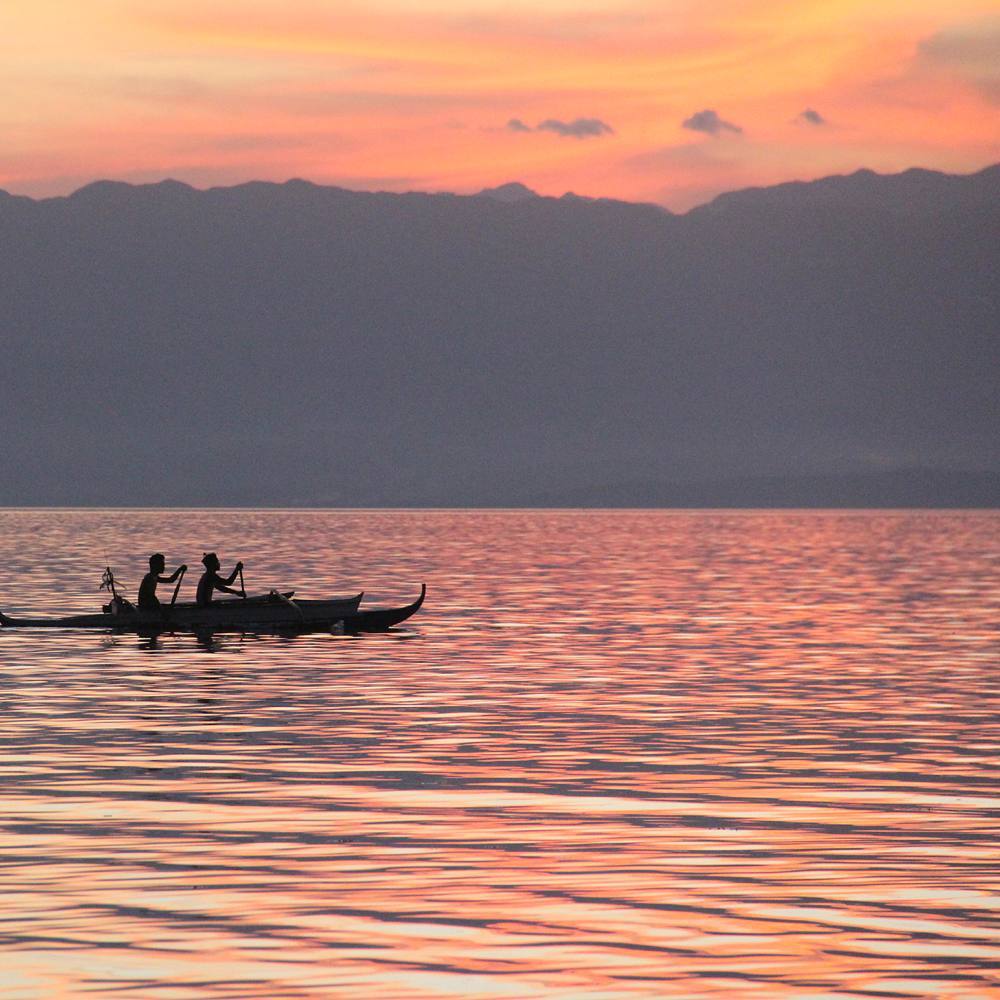 5 Local Destinations that Evoke 'Living Coral' – Pantone's 2019 Color of the Year
Even more striking in person.
by Kara Santos | December 10, 2018
Pantone just declared "Living Coral" as the Color of the Year for 2019. This bright and lively hue of pinkish-orange is said to be inspired by the color and vibrancy of rich marine life.
Pantone describes the color as "an animating and life-affirming coral hue with a golden undertone that energies and enlivens with a softer edge. Sociable and spirited, the engaging nature of Living Coral welcomes and encourages lighthearted activity. Symbolizing our innate need for optimism and joyful pursuits, Living Coral embodies our desire for playful expression."
A lot of international destinations embody this rosy hue, most notably the "Palace of Winds" in Jaipur's Old City, and Salar de Uyuni, the world's largest salt flat, which transforms into a dreamy pink landscape during sunset.
For Pinoy travelers looking for inspiration locally, here are some destinations I've come across that I think evoke the trendy shade.
ANILAO, BATANGAS
Pantone found inspiration under the sea for their 20th edition of the Color of the Year, which is fiiting given the concerns over the health of our world's coral reefs.
The Philippines has no shortage of beautiful coral reefs and diving spots, the most popular and easily accessible of which is Anilao in Batangas. Anilao is known for having numerous dive spots within the Coral Triangle, a rich marine area located in the Pacific Ocean, often described as the "center of the center of marine biodiversity" on the planet.
The birthplace of scuba diving in the Philippines is home to more than half of the country's documented shore fish species and over 300 species of coral. For those who have never tried scuba diving, Casa Escondida offers scuba diving courses and certification, the perfect introduction to the wonders of the vast underwater world and a chance to literally see the isnpiration behind "Living Coral."
PINK SAND BEACH, ZAMBOANGA CITY
The Great Santa Cruz Island in Zamboanga City is one of the most unique beaches in the Philippines because of its pink sand beach, a combination of crushed red organ-pipe coral sediments mixed with white sand. From afar, the sand looks more cream than pink, but if you look closely you can see the pink effect clearly. The rosy hue is more evident during early mornings and sunset when the light isn't so harsh.
Aside from Sta. Cruz Island, there are other several other pink sand beaches scattered around the country including Sila Island in Northern Samar, Subic Beach and Tikling Beach in Matnog, Sorsogon and Parola Beach of Cape San Agustin, Davao Oriental.
LAKE SEBU, SOUTH COTABATO
When you think of Lake Sebu in South Cotabato, the typical image you get is that of a serene lake filled with pink water lilies, similar to lotus flower ponds. Aside from ziplining at the Seven Waterfalls of Lake Sebu, and immersing in the T'boli culture, a highlight here is to take an early morning lake cruise on a traditional wooden boat to see these flowers, which only bloom at daybreak.
SUNSET ON THE BEACH
There's a certain magical time during sunset when the colors change from golden yellow to lovely shades of orange and pink. And there's no shortage of the beautiful beaches scattered all around the country where you can enjoy this lovely sight. Some of the best sunset destinations in the Philippines include La Union, Boracay, Moalboal in Cebu and Manila Bay, to name a few.
PINK MOSQUE OF MAGUINDANAO
The Masjid Dimaukom or Pink Mosque is a mosque in Datu Saudi Ampatuan, Maguindanao in Southern Philippines. Though the shade is a brighter pink compared to pantone's Living Coral, it's definitely one of the most unique-colored mosques in the country today. It is said that the mosque was painted pink to symbolize peace and love and was built by workmen to symbolize unity and inter-faith brotherhood. The town's municipal hall, police stations and public market are also painted a similar shade of pink.
Got any other pink hued destinations to recommend? Let us know in the comments section.