8 LGBT-Friendly Places to Visit Where Love Wins
Love must win. Everytime.
by MJ Jucutan | June 19, 2019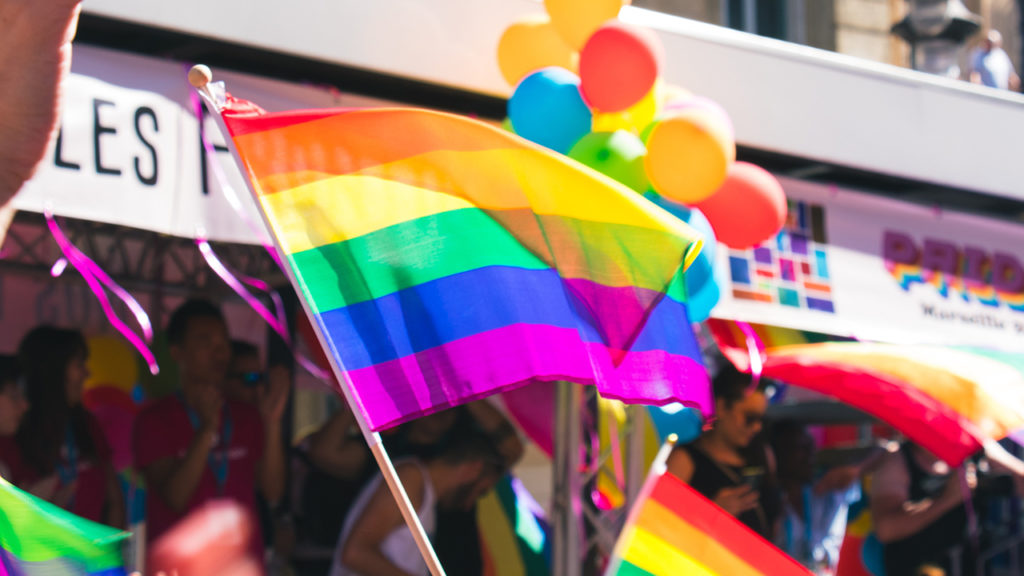 Let's admit it: The world isn't a safe place for the LGBT community. While we try to believe in the kindness of every human being on earth, it's tough to put this ideology when safety and security is your number one concern.
Now that more countries are becoming progressive and welcome us with open arms, we've prepared a list of places to visit where you can enjoy traveling with the love of your life (sans the horror stories of homophobia and discrimination that are prominent in most conservative countries).
Toronto, Canada
View this post on Instagram
Toronto might just be Canada's heart for the LGBTQ+ community. It hosts Pride Toronto annually, the largest Pride event in the country. Of course, the best time to visit Toronto is during the kick-off of Pride Month. See how the city's top spots transform into colorful celebrations for you and your partner to enjoy.
Don't forget to immerse yourself in arts and culture in the Royal Ontario Museum and the Art Gallery of Ontario!
Barcelona, Spain
View this post on Instagram

Barcelona is a popular spot for the LGBTQ+ community. It has a notable gay beach called Platja de la Mar Bella found near the metro stop of Poble Nou. Aside from cool drinks, hip restaurants and bars by the beach, Barcelona is also famous for Circuit Festival, a summer festival held annually full of partying and good music, celebrated by thousands of people from across the world.
If loud music isn't your thing, tapa tours are there for you and your loved one to enjoy good food in between scenic architectures and streets.
Reykjavik, Iceland
View this post on Instagram

Iceland has a thriving LGBTQ+ community and is notable for celebrating not just the Pride month, but the freedom of its people to be and live who they want to be.
Since we're talking about freedom, there are activities in Reykjavík, the country's capital, that you might want to try to feel free such as a scenic helicopter ride over the city, horseback riding, or visiting the islands off the Reykjavík shore to witness various seabirds.
Tel-Aviv, Israel
View this post on Instagram

Despite being surrounded by conservative cities and countries, Tel-Aviv has been working to be the ultimate travel destination for the LGBTQ+ community. It hosts the largest Pride Parade in the Middle East and Asia, along with other festivities.
Even if you're not going to celebrate the Pride Month in this city, it's guaranteed you won't get bored here. There are a lot of things to enjoy such as doing a bike or city tour, admiring a majestic sunset in Tel-Aviv's beautiful beach, and enjoying its vibrant nightlife while you drink to your heart's content.
Buenos Aires, Argentina
View this post on Instagram
The First country in Latin America to legalize same-sex marriage, Argentina's capital has that welcoming vibe that you can't help but fall in love with it. Buenos Aires has been dubbed as "the Paris of Latin America" as it's full of parks and museums, as well as gorgeous buildings that are reminiscent of European capitals.
Everything here is instagrammable, most especially the cobbled streets and cafes serving medialunas. Spice up your stories by dancing tangos in milongas, or watching futból together along with the Argentinians.
Auckland, New Zealand
View this post on Instagram
Auckland's Pride Festival might be small compared to other cities, but it has a larger-than-life heart for the LGBTQ+ community. It has regular lesbian events and multiple LGBT venues and festivals so the community can socialize all across the city.
Aside from attending social events, take your significant other to new adventures (that aren't for the faint of heart) like kayaking to a volcanic island, surfing in black sand, or star-gazing at night in the dark. Truly, it can be an adventure of a lifetime.
Amsterdam, The Netherlands
View this post on Instagram

Almost every corner of Amsterdam is LGBT-friendly. This picturesque city is home to the ever popular Red Light District, and it houses many bars and clubs that the LGBTQ+ community enjoy. Even Café 't Mandje, one of the oldest gay bar from the 1910s is still open today.
If you're not here to enjoy a colorful celebration, go on a romantic getaway in this fun-filled city; smell the tulips, visit vintage stores and coffee shops, take a canal cruise, and drink beer under a windmill. These are the moments that are worth going for!
Taipei, Taiwan
View this post on Instagram

As the first country in Asia to legalize same-sex marriage, Taiwan is at the forefront of the fight for LGBT rights. Celebrating its annual Pride festival during October, it's also the best time to visit Taipei with your significant other when the weather is cool and good.
You can explore Taipei by foot, visit different night markets every day, indulge in good food, tea, and other cultural experiences, and make memories in this ever-progressive city of freedom.
Do you have other recommendations? Sound off in the comments section below!