Europe on $70/Day: A Week-Long Cruise Around the Mediterranean
A week's tour of Europe for less than $500!
by Tony Nievera | May 20, 2015
One way to see Europe at very affordable price is by cruising. One can cruise the Mediterranean sea for seven days for as low as USD$499.00*/person. This package includes six port stops with access to visit eight cities, a wide array of sumptuous buffet or sit down dinner food choices, entertainment, amenities (swimming pool, gym, spa, casino, lounges, library) and of course, accommodation. All inclusive, all these would cost $70 a day. Doing land tours with the pricier hotels, food, and transportation expenses would actually cost you more.
The week-long cruise is composed of many wonderful cities: from Barcelona, Spain to Monte Carlo, Monaco for sightseeing in Nice, France, and Monaco. Then to Livorno, Italy for a visit to Florence and Pisa. Next stop is Civitavecchia, for a short commuter train hop for Rome and Vatican, then to Naples for a view of the ruins of Pompeii or the picturesque Amalfi Coast. Overnight sailing brings you to Palma de Mallorca, and then back to Barcelona.
The advantages of taking the tour (aside from the lower cost, great food, in-ship entertainment and the many destinations), is that it is an extremely fun and relaxing experience—no rushing to and from airports, and you only carry and pack/unpack your luggage on embarkation and disembarkation days.
Perhaps one disadvantage is that you'll only get shorter visits in each port (maximum of 10 hours per port), thus only four hours in Florence and three hours only in Pisa. It is a sampler, so to speak. So, to maximize our trips we always include additional cities before or after the cruise. We spent another 15 days going around Spain using the efficient and fast Spanish railroad system before embarking in Barcelona.
Here are some images of the cities visited on a week cruise.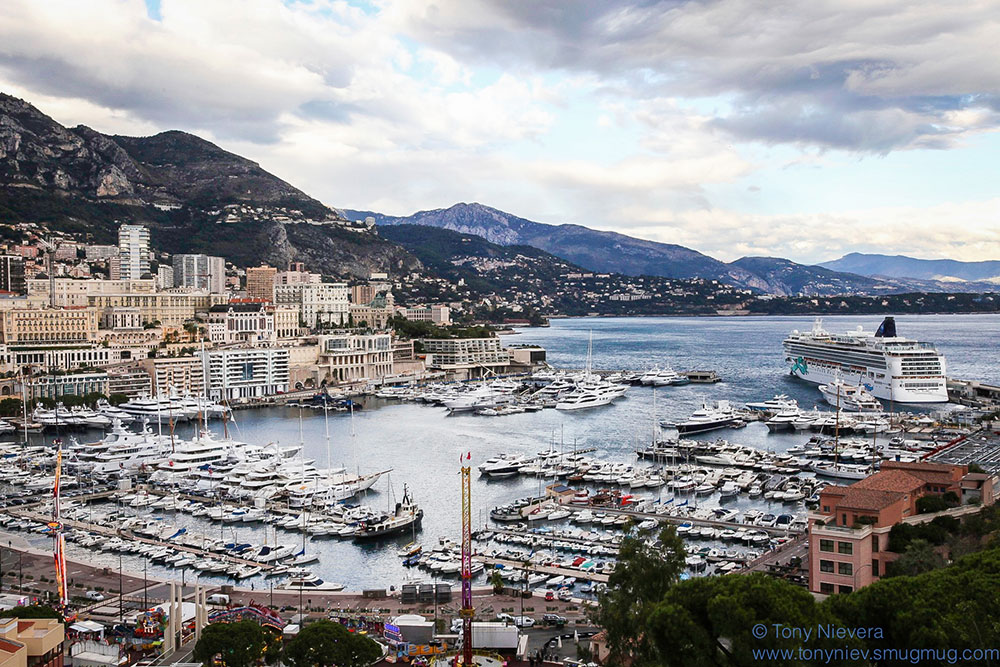 Monaco
That big ship at the port was our home for a week. After an overnight sailing from Barcelona to Monaco. We visited Nice, France and walked around Monte Carlo, including a stop at the tomb of the late Princess Grace Kelly.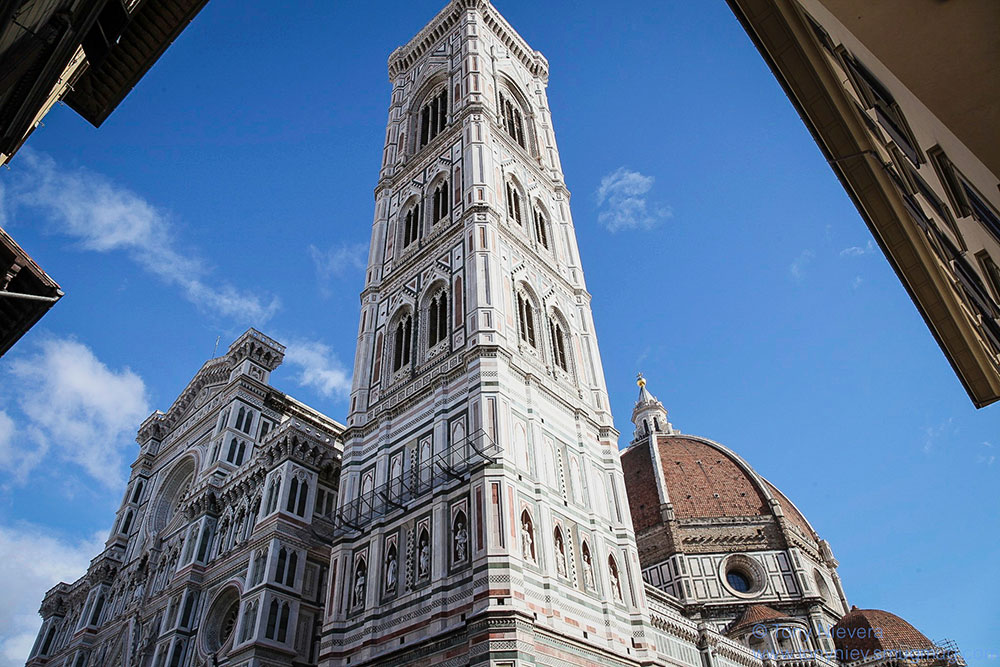 Florence
A bus ride to Florence from Livorno to visit the Duomo (cathedral), a plaza with replica of Michelangelo statue of David (the real statue is in the Florence museum), a short ride by taxi from the center of town. We walked and did some shopping at the photogenic Ponte Vecchia (old covered bridge with jewellery shops) and did some sightseeing and lunch around the center of town.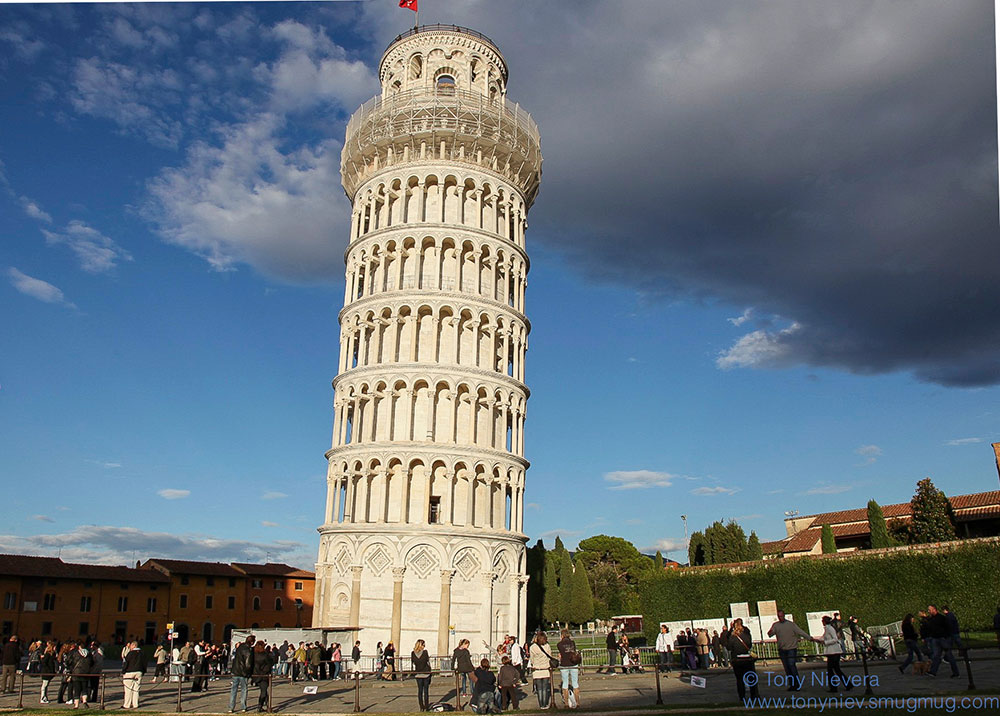 Pisa
Another bus ride for an opportunity to shoot and play fun poses at the leaning tower.
The Vatican
Taking the train from Livorno port and a short walk from the train station to St Peter's Basilica, being a Wednesday, we were able to hear mass with the pope.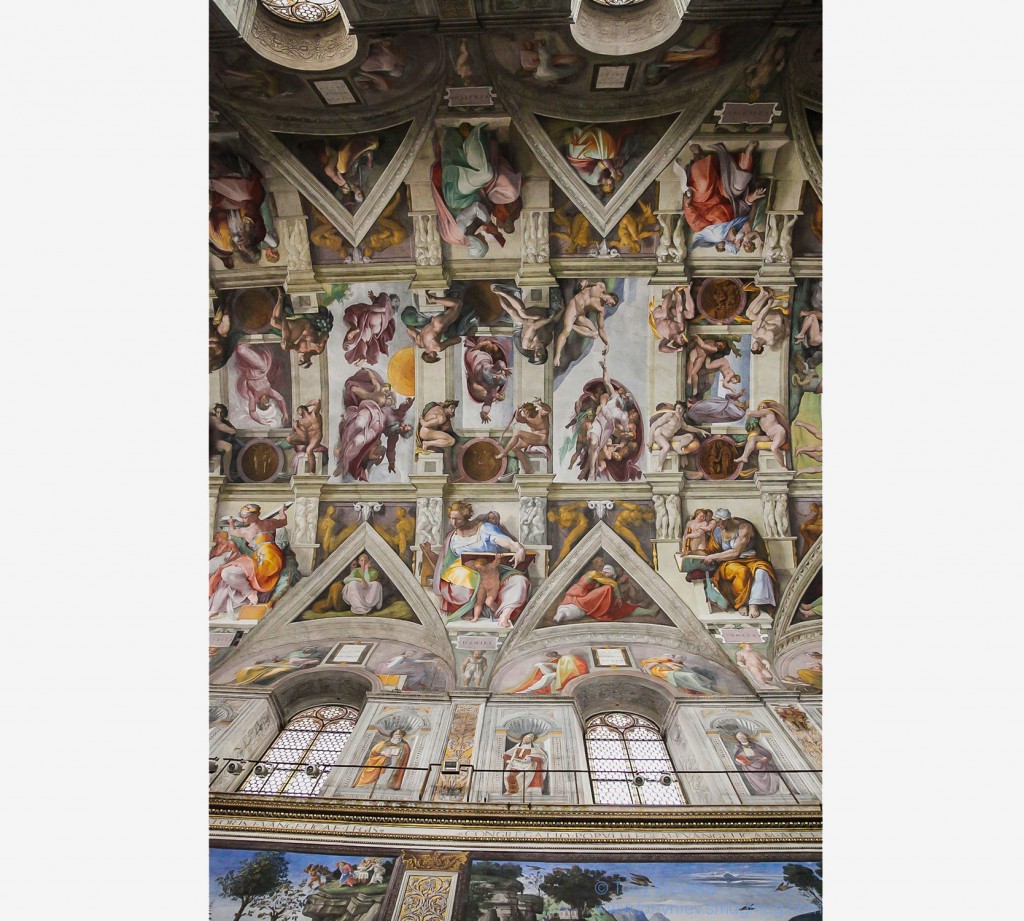 After mass, we did a leisurely tour of the Basilica and nearby Vatican museum, including the Sistine Chapel, home to the magnificent ceiling painted by Michelangelo.
Naples
Here, we decided to skip Pompeii ruins, because of long walks and hikes on uneven grounds. Instead, we stayed in town and walked around the city by the port and spent the afternoon enjoying the many facilities on the ship (some frequent travelers stay on the ship at port). After a day of sailing to Palma de Mallorca, we did a tour of the cathedral, watched the changing of the guards, and did some souvenir shopping. Younger tourists can perhaps join more hectic tour of the sea shores.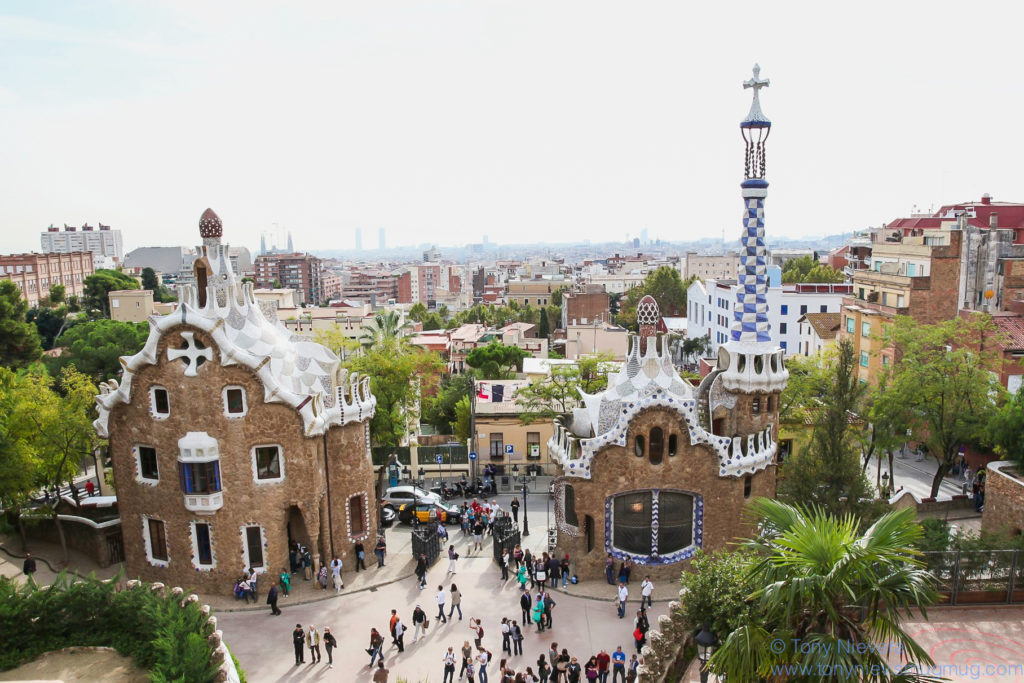 Barcelona
Back to port for another tour of the many sights including this park, Park Güell, designed by famous Catalan architect Antoni Gaudi. From his name we use the common word "gaudy" meaning "extravagantly bright or showy, typically so as to be tasteless." Not tasteless at all, in my opinion. Gaudi's art is almost as surreal as the art of his countryman Salvador Dali.
*This pricing is for an inside suite (Norwegian Cruise Line) double occupancy and may change depending on the date of the cruise from $499 to $799 at peak tourist season in July (visiting Europe during the peak tourist season would give you crowded and long queues at famous sites). There is also a $12 service tip per day.
Port excursion tours are optional additional fees. There are many ways of saving on city tour expenses you can find these saving tips on the web. For example, cruise ship tours of Rome starts at more than $150, while DIY tour by taking a train is only ten euros. The cost of the train ticket, that takes you from the port to Rome, is only five Euros (one way). The port and the famous city sights including the Vatican are short walking distances from the train station.