Food Trip Bucket List: The Most Affordable Michelin-Starred Restaurants in Asia
And by affordable, we meant top-level dishes for less than PHP1,500!
by WindowSeat.ph | December 29, 2016
Okay, so we know that a Michelin star is the highest honor in the food world. It's top-notch cuisine, the kind that, in our heads, we attach to top-dollar costs. But, apparently that's a myth because fortunately, the food gods recognize that amazing food comes in all sorts of — hmm — prices.
So while you're planning your big food trip of 2017, and now that you know it won't cost an arm and a leg, make sure you sink your teeth into the top dishes from these restaurants around Southeast, East and Northeast Asia.
Lei Garden, Hong Kong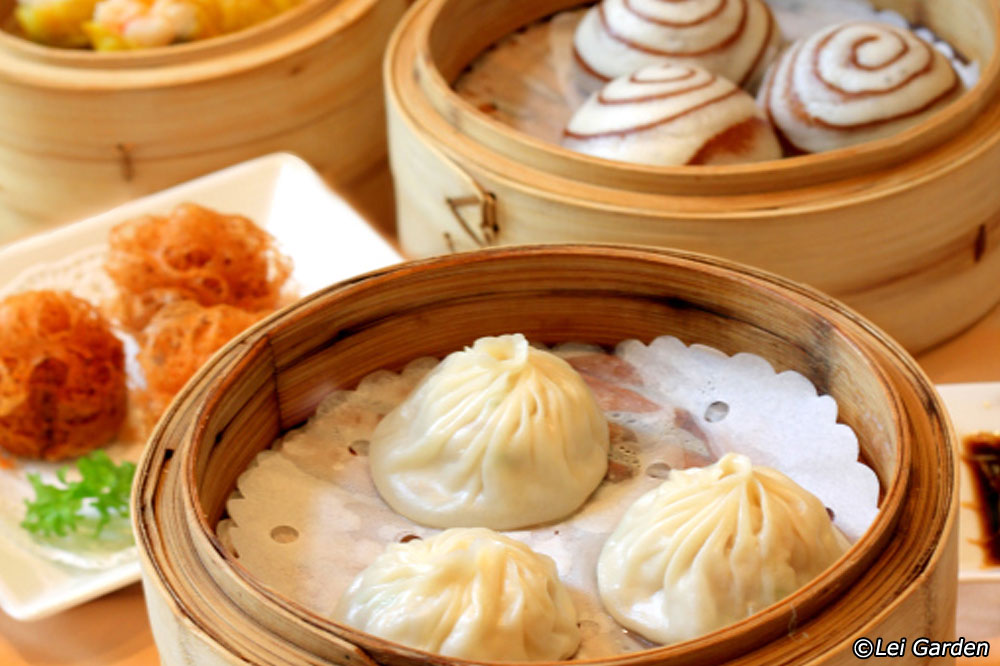 121 Sai Yee Street, Mongkok
+852 2392 5184 | website (see other HK branches here)
Open from 11:30 a.m. to 3:00 p.m. and 6:00 p.m. to 23:00 p.m.
Established in 1973, Lei Garden has grown from a Cantonese-style restaurant to an "upmarket, international restaurant chain, offering culinary delights and unique tasting menus developed from different parts of the world." Foodies claim it's the best place for Yum Cha, a Chinese-style brunch featuring Chinese tea and a variety of steamed and fried, savory and sweet dim sum.
Most of the restaurant's branches around Hong Kong have been awarded a Michelin star, with the Mongkok branch even getting two at once in 2012. They have a snazzy menu and long list of awards, but the best part? Lei Garden's dishes range from just HKD28 to 60 (about PHP180 to 385).
Kam's Roast Goose, Hong Kong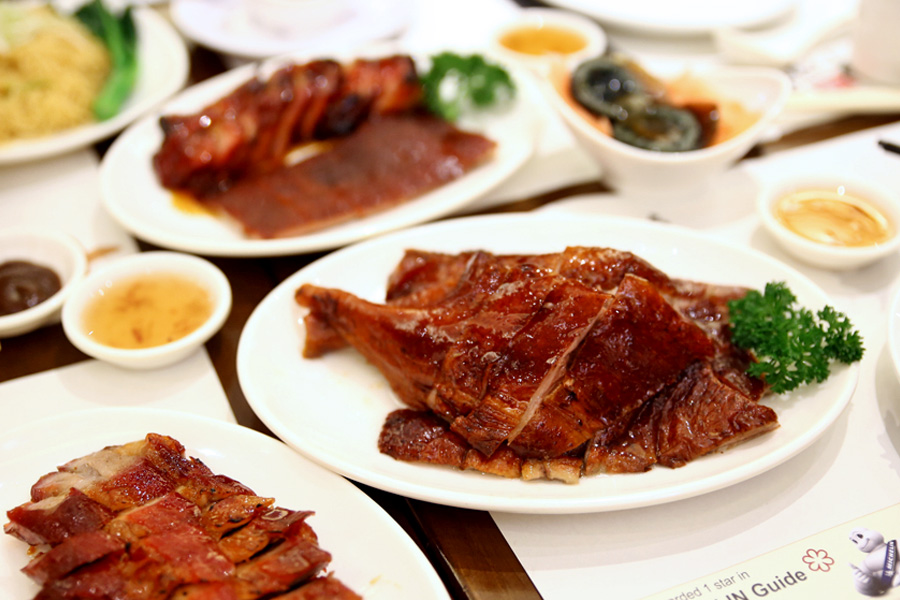 GF Po Wah Commercial Center, 226 Hennessy Road, Wan Chai
+852 2520 1110 | website | Facebook
Open from 11:30 a.m. to 9:30 p.m.
While Kam's Roast Goose is fairly new, it's owned by Hardy Kam, a third generation member of the Kam family. A family name that in Hong Kong is synonymous to roast goose. The owner's grandfather founded successful and internationally-renowned Yung Kee Restaurant. While the first restaurant is now defunct, the third generation incarnation upheld the original restaurant's values, going on to receive a Michelin Star just a few months after opening.
Like Lei Garden, Kam's has a full menu. You should of course sample the roast goose, it's cooked to crispy-succulent perfection and the geese are delivered fresh every morning from Dongguan; but, regulars also highly recommend the Roast Duck Lai Fun — crispy duck slices served with a warm noodle soup for only HKD55 or PHP350!

Golden Peacock, Macau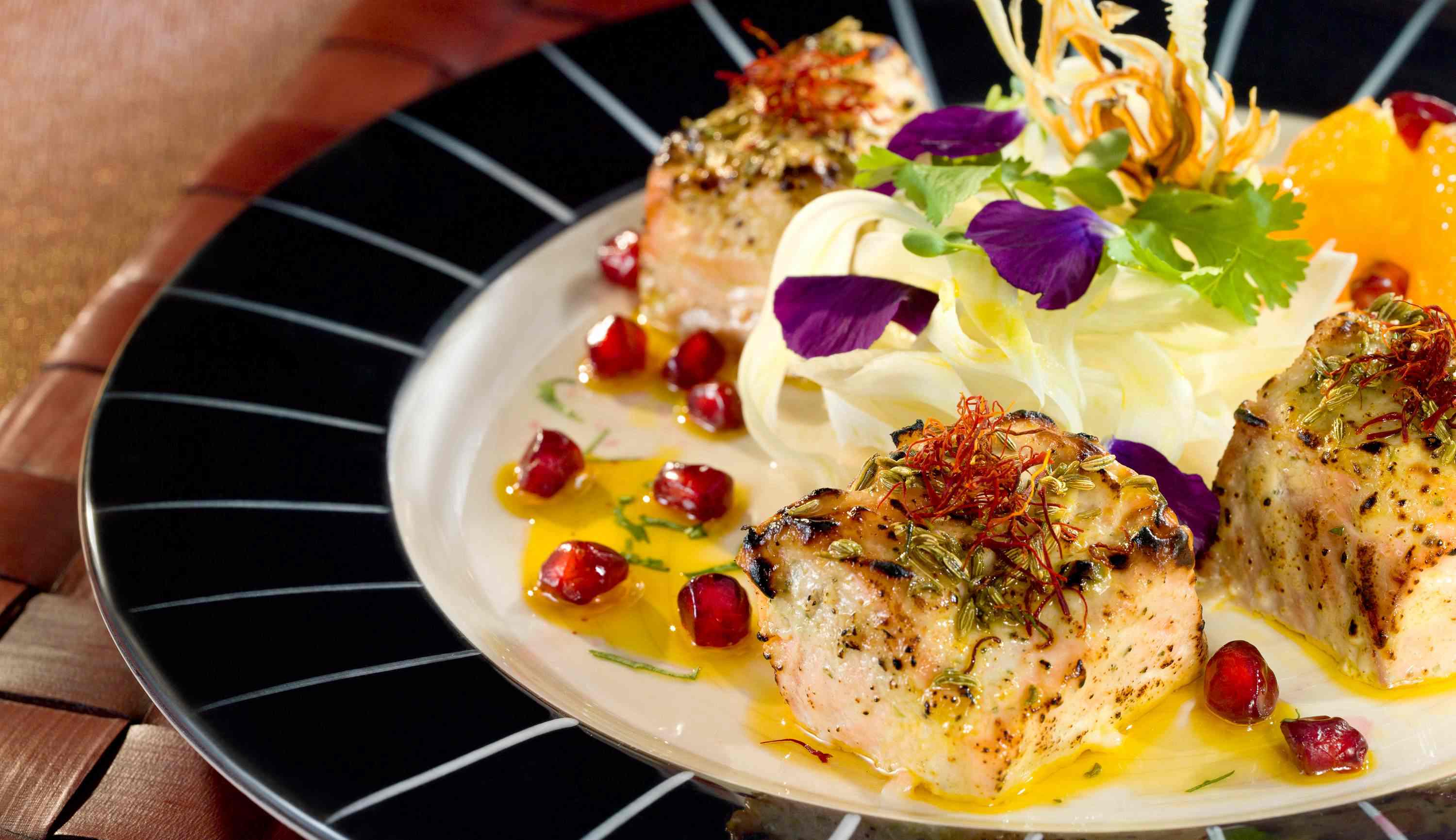 Casino Level 1, Shop 1037, The Venetian Macao
+853 8118 9696 | website
Open from 11 a.m. to 11 p.m. (Lunch buffet from 11 a.m. to 3 p.m., Dinner from 6 to 11 p.m.)
Golden Peacock is all about Indian cuisine. But of course, they do it the gourmet way. Led by Kerala native Chef Justin Paul, Golden Peacock's claim to fame is two-fold: the impressively extensive lunch buffet, and the fact that they're the only Michelin-starred Indian restaurant in Asia.
The restaurant's offerings are as authentic as they come — the spices, the bright pomegranates, even some of the cooking and serving implements are sourced straight from India.  When you visit, make sure to get the Tandoori Salmon Tikka. It's as delectably vibrant as it looks. Their dishes range from MOP178 to 500 (PHP1,100 to 3,115) — a little more expensive than the rest of the items in this list but still affordable for Michelin-approved cuisine.
Hong Kong Soya Sauce and Rice Noodle, Singapore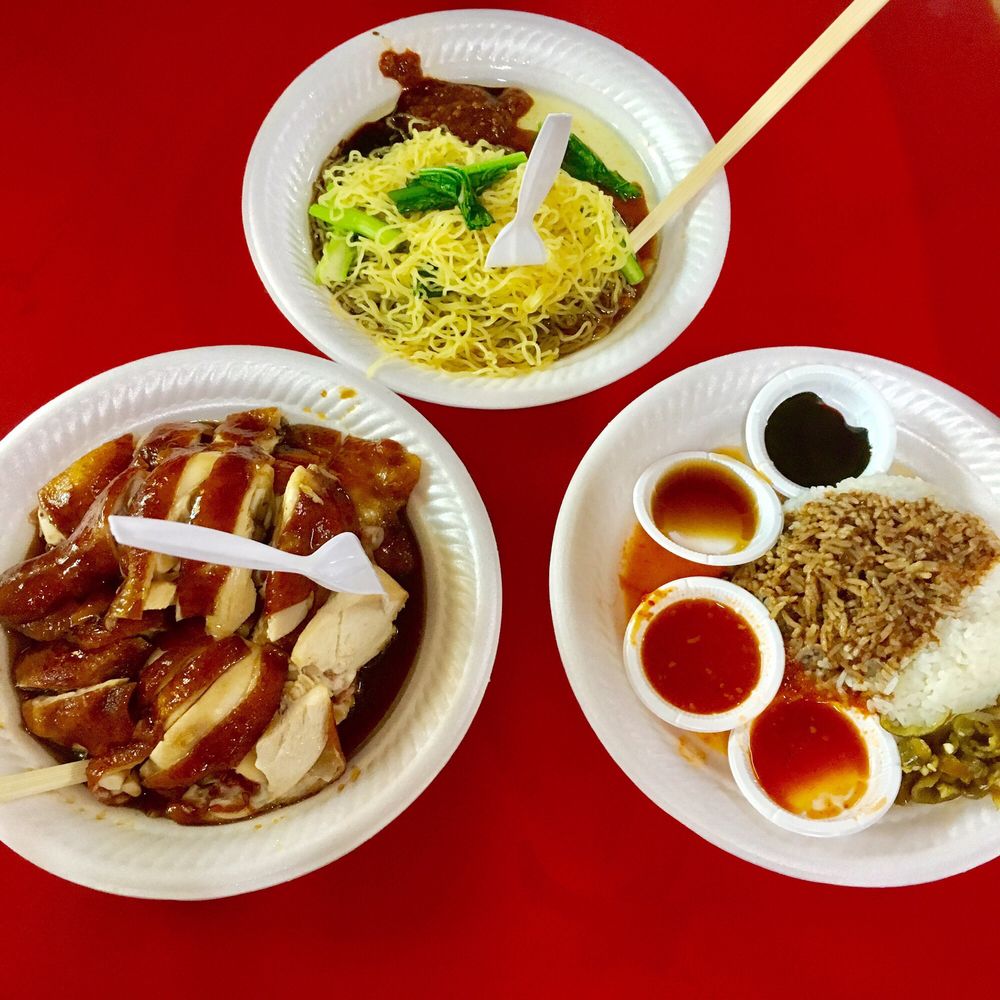 Block 335 Smith St, #02-127, Chinatown Food Complex
Open from 10:30 a.m. to 7 p.m. on weekdays, 8:30 a.m. to 7 p.m. on weekends (closed on Wednesdays)
Singapore is known around the world for their hawker stalls, we guess it's just apt then for the Michelin Guide to award a star to one or two of them, right? This chicken and noodle stand took the alias of "Cheapest Michelin-starred restaurant" from Hong Kong's Tim Ho Wan with meals that start at SGD2 (PHP66).
When you go, get the perfectly cooked chicken rice and crisp, caramel-skinned soya chicken. Queues are a daily occurrence at the stall, so go early. Expect to wait for about 35 to 40 minutes. It's all going to be worth the wait, and Chef Chan Hon Meng will most likely hand you your order himself.
Japanese Soba Noodles Tsuta, Japan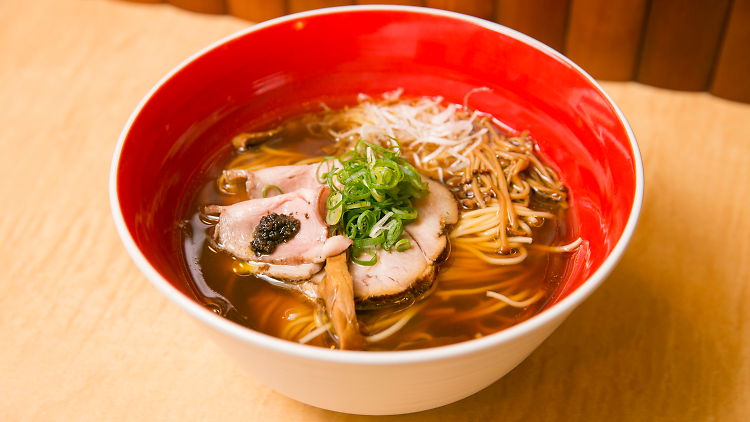 1 Chome-14-1 Sugamo, Tokyo
+813 3943 1007 | Facebook
Open from 11 a.m. to 3 p.m., 6 p.m. to 9 p.m. (closed on Wednesdays)
Tsuta is a ramen shop in a sea of ramen shops. And for them to stand out, and be the first Michelin-starred ramen shop, they must be doing something really well. They do it so well, in fact, that people start lining up at 6 a.m. And it's been like that long before the Michelin star happened. They start distributing time slot tickets at 7 a.m., be there by 8 a.m. (at the latest, lol) if you want to get a counter — Chef Yuki Onishi only serves nine at a time.
There are rules, too, the most important being no photos of the kitchen, no more than one bowl per person, and that you have to accept that this quiet ramen experience can ruin ramen for you, forever. No other bowl will ever be as good. Or close. Oh, and it's less than JPY1,000 or PHP421.
Got tips or anything to add? Share them with us!