Things to Look Forward to in 2017: SEA Road Trips
How does a nice, breezy bucolic long drive sound?
by Meg Santibanez | January 17, 2017
Are you looking to jump-start 2017 with overseas escapades? And have you ever considered going on a road trip somewhere in Southeast Asia? The region has its own set of roads that offer breathtaking and stunning views.
Get your road trip playlist ready and explore these roads for your next adventure getaway.
Coastal Road – Bali
The 45-kilometer stretch of winding coastal road from Amlapura to Amed provides a beautiful view of the Bali Sea all the way to the eastern edge of Mt. Seraya where lush flora and remote villages are scattered. Head to Bali from May to July and take full advantage of the sweeping views with clear skies. Check out the route here and "experience" an actual ride with this video.
Also read: Hip and Comfy Bali Accommodations Below PHP600, Chic & Cheap: A Week of Surf Camp Escapades in Bali, Bali, Indonesia: 10 Luxury Hotels and Resorts That Will Make You Want to Save Up, Holiday R&R: Bali, Indonesia, Love the Second Time Around: 72 Hours in Bali
Halsema Highway – Philippines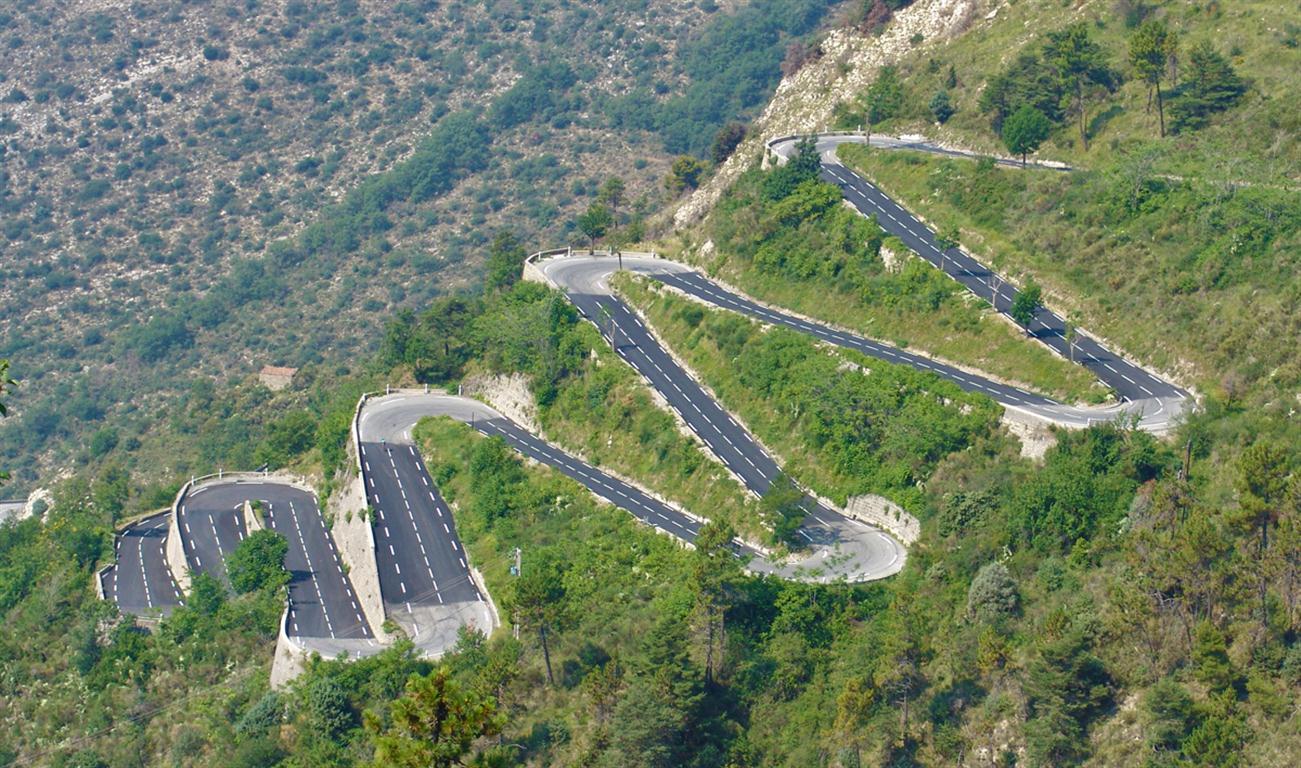 The shortest distance, which is still 155 kilometers, from Baguio City to Bontoc is through the Halsema Highway, formerly known as the Mountain Trail. The drive through this engineering feat of a highway will make you want to roll down your windows and feel the crisp breeze on your face. It's one of the most scenic roads in the country, offering views to the Sto. Niño Mines, Ambuclao Dam, Benguet's vegetable terraces, and clouds rolling over the mountainside. But make sure to keep your eyes on the road, because it's also infamous for being one of the most dangerous roads in the Philippines. Check out the route here and a video of the actual ride.
Also read: 5 Cozy Baguio Airbnbs for a Romantic Holiday Getaway, A Food Lover's Guide to Baguio, 8 of the Hippest Accommodations in Baguio City
Hai Van Pass – Vietnam
Regarded as one of the best coastal roads in the world by Top Gear's Jeremy Clark, the trip to Hai Van Pass deserves to be in everyone's bucket list because of the sheer beauty this coast road offers to its riders. This long mountain pass traverses a division of the Annamite Range, the source for the stunning views one can experience in Hai Van. The coastal road is also known as Ocean Cloud because of the magnificent view of the South China Sea framed by Vietnam's lush green countryside. Its hairpin curves can be quite challenging and could pose a risk, although there's really no issue if one takes it slow and simply take awe of its scenic views. Check out a video of the ride here.
Also read: Vietnam Adventure: Through the Tunnels of Cu Chi, Obscure Guides: Hanoi, Vietnam
Thakhek Loop – Laos
If motorbikes are your thing then you can't miss the 450-kilometer loop journey which starts and ends at Tha Khaek in Southern Laos. But what exactly do you get from this strenuous journey? A trip to the loop takes four days on motorbike, featuring a relaxing, soul-cleansing view of the dramatic limestone scenery of the Khammuan province, which includes jungle-edged roads, and wide stretches of paddy fields. Check out the ride with this video.
Mae Hong Son Loop – Thailand
Nestled in the northwest corner of Thailand, Mae Hong Son is considered to be one of the most scenic mountainside routes in Thailand with the mist covered roads, paddy fields and sleepy rural villages one will come across during the trip. The a 600-kilometer trip that also takes a minimum of four days to complete, and there are numerous routes are available allowing you to experience Mae Hong Son Loop from different angles every time. Check out a video of an actual ride here.
Also read: 8 Unique Ways to Explore Thailand, Mario Maurer's Guide to Food, Sightseeing and Other Thailand Delights, The Perfect Thailand Beaches for Your Nightlife Needs, What Happens in Pai: A Sleepy Town in North Thailand
Do you know other amazing SEA road trips? Share them below in the comments section!