Have a Coffee Experience to Remember at This Cafe Nestled in the Middle of a Rice Field in Pangasinan
You can get their coffee online too.
by Ina Louise Manto | August 15, 2021
Other than great-tasting coffee and pastries, a café's aesthetics are what draws the visitors in. Some are themed, some are decorated with flowers, and there are those that would give you a totally unique experience. Nestled in Pangasinan, Agkapi Ta is one that would make you appreciate the great outdoors.
Agkapi Ta Coffee
If you're in need of fresh air, peace of mind, and a good cup of coffee, Agkapi Ta Coffee in Matangaram, Pangasinan would deliver. The unique café will let you enjoy a good cup of coffee as you appreciate the surrounding view of a rice field and surrounding mountains. The best part is the entire place is alfresco, so it's safe and you can enjoy the cool probinsya breeze as you enjoy your coffee.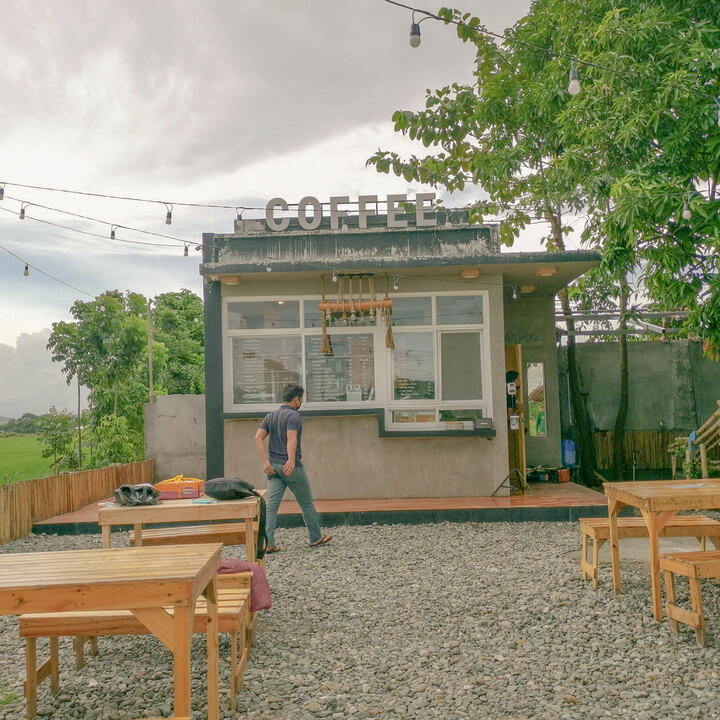 Agkapi Ta is built right in the middle of a rice field, so you actually have to cross a bamboo bridge to get to the cafe. If you stay longer, the ambiance of the area will feel more relaxing and inviting as fairy lights light up after sunset. On some nights, they hold acoustic gigs too!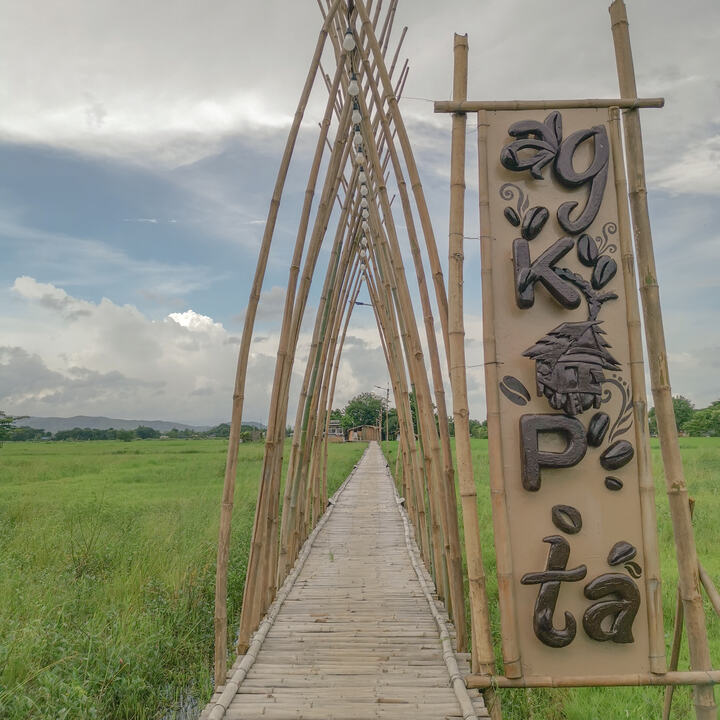 Other than the open dining area, Agkapi Ta also has a kubo-inspired lounge if you want some shade from the sun and comfy bean bags by the cashier. They also have swings and a hammock for picture-taking.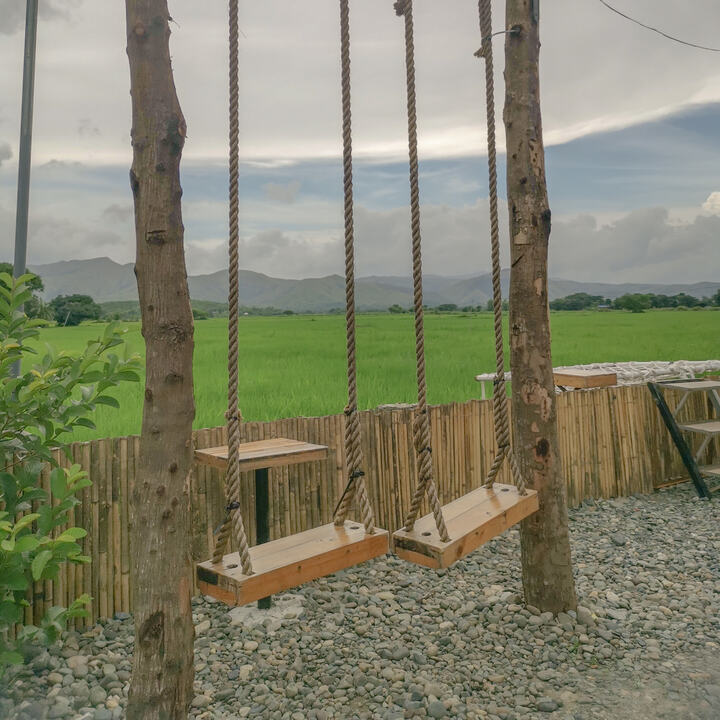 The Menu
Agkapi Ta serves both coffee and non-coffee-based drinks, so you'll find one that would suit your taste. They serve espresso drinks starting at P80 for an iced latte and brewed coffee served in a French press at P70. You can choose between Kalinga and Sagada Brew!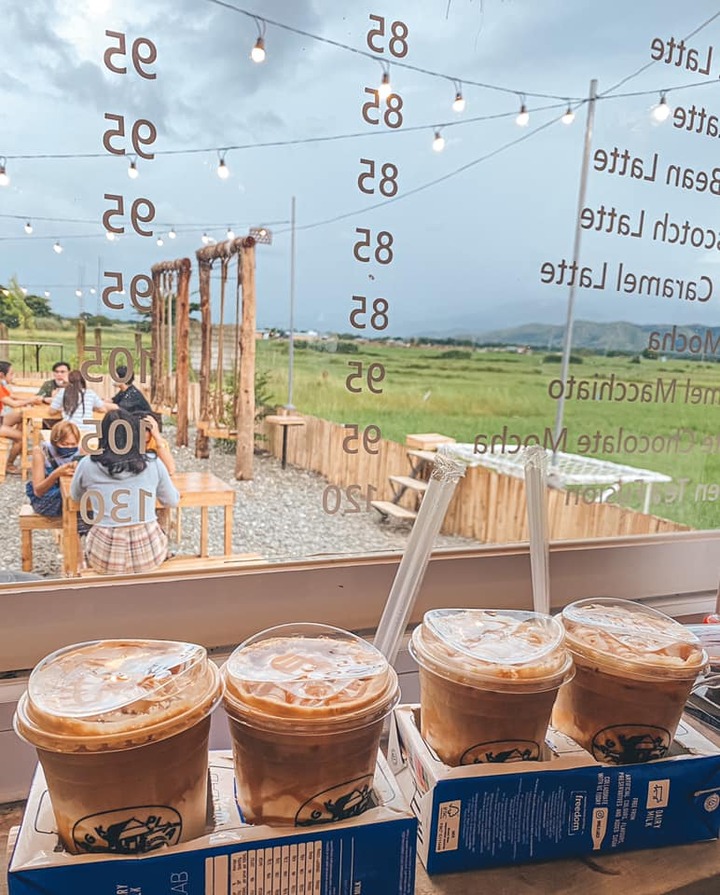 Their Non-Kapi drinks include Strawberry & Cream (P95), Moka & Cream (P95), and Green Tea & Cream (P100). If you're up for something sweet, don't miss their hot and cold Batirol (chocolate).
Don't worry if you can't visit the scenic cafe yet; you can level up your coffee at home with their coffee drip bags made from coffee beans sourced in Benguet. You can choose from a single drip bag to pouches for different flavors. They have blended and gourmet flavors such as Benguet Blend, Italian Espresso House Blend Arabica, Sagada, and Premium Arabica. You can also try different flavors such as macadamia, hazelnut, vanilla, caramel, and double choco. A pack of 10 Coffee Drip Bags starts at P220.
View this post on Instagram
Agkapi Ta is located at Daang Kalikasan Road, Mangatarem, Pangasinan.
For more information, follow their Facebook page.