This Stylish Condo Airbnb in Baguio Is the Perfect Mix of Modernity and Tradition
It's your home away from home!
by Bianca Katipunan | October 12, 2020
Looking to visit Baguio soon? This beautiful condo Airbnb in Baguio is perfect for those who want to travel solo or with their partner (though it can accommodate up to four people). Only a few minutes away from the famous attractions in Baguio, it's the perfect place to serve as your HQ as you explore the city.
Baguio Modern Tribal Condo
This fully furnished unit is the perfect place to rest after going around all day. The condominium is located at the higher part of Baguio so guests can expect colder temperatures. If you're sensitive to the cold, don't worry, because the condo has its own portable heater and a heating fan as well.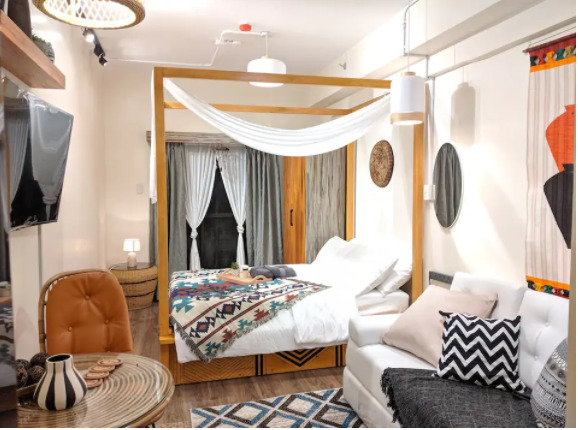 The condo is near  Camp John Hay, The Mansion, Wright Park, and Mines view so guests will surely have a lot of sights to visit. If you want to go to other parts of Baguio and don't have your own car, it's best to book transportation in advance for a hassle-free vacation. Since the place is not located in the busy parts of Baguio, visitors can expect a more serene and peaceful environment.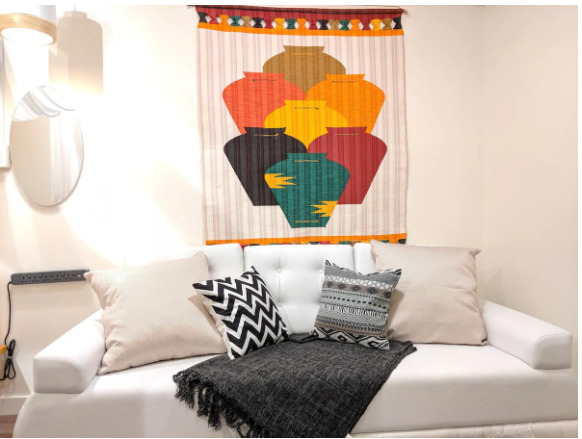 The stay has a double bed with soft linens — all the better to get you well-rested after exploring the city the whole day.  Enjoy watching your favorite shows while sitting down at their three-seater couch with pull-out bed.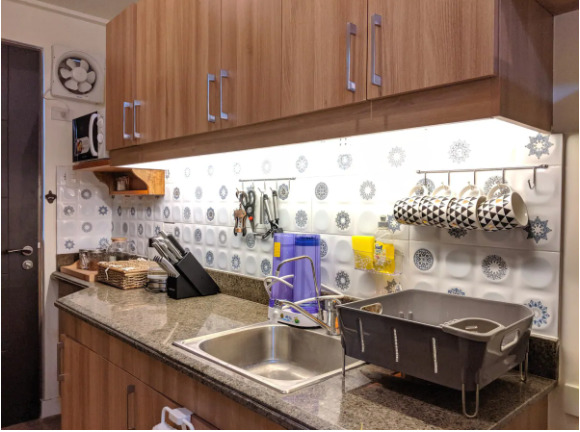 The condo's fully equipped kitchen has everything you need to feel at home, from a full-size fridge to an induction cooker to pots and pans and even a wine bucket!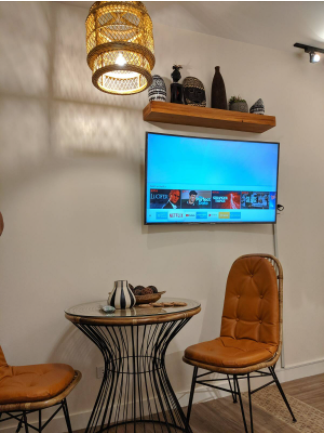 Enjoy watching shows on Netflix on the condo's smart TV, or if you're not in the mood to couch potato, head to the condo's roof deck to take in view. Be sure to wear a jacket as the cold Baguio air will welcome you when you go outside.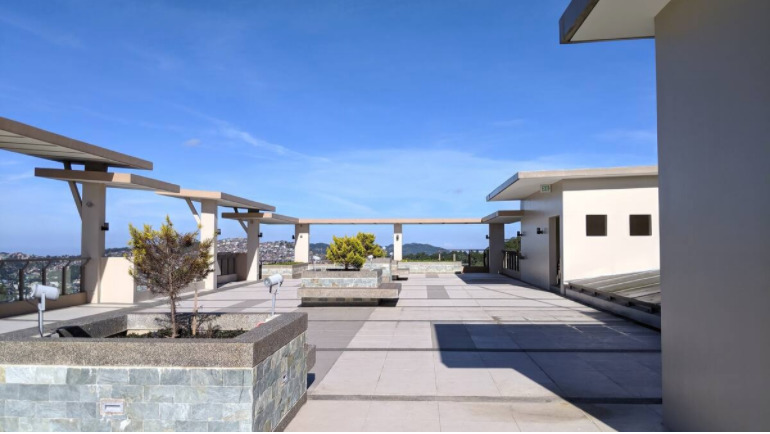 The place has a fully-equipped kitchen where guests can cook instead of going outside. The bathroom has free toiletries like shower gel, shampoo, toothpaste, liquid hand soap, and tissue.
Because the condo management tests the water quality every single day, the tap water is potable. There is also a water filter installed to improve the quality of the drinking water.
For more information about this stay, you can check their Airbnb page here. 
READ MORE:
Wake Up Next to a Sea of Clouds at This Scenic Baguio Glamping Site
This Elegant Airbnb in Baguio Will Make You Wake Up to a Good Morning
Here Are 6 of Baguio's Most Insta-Worthy Cafes and Restaurants