This Luxury Resort in Panglao, Bohol Sits Right at the Edge of a Seaside Cliff
This spacious luxury resort has all you need.
by Meryl Medel | February 17, 2021
A top tourist destination in the country, Bohol has got a lot to offer from delightful delicacies to amazing adventures that visitors would definitely want to come back. If you want to enjoy this beautiful island province to the fullest, there is one place that would make your Bohol stay an amazing, luxurious experience: Amorita Resort in Panglao.
Photos are sourced from Amorita Resort's website.
Amorita Resort
This award-winning luxury resort sits right at the edge of a limestone cliff on the southern edge of Panglao Island overlooking the Bohol Sea. The seven-hectare Amorita Resort features all the natural treasures of Bohol: limestone, blue waters, white sand, and lush greenery. The beautiful coastline of Panglao's Alona Beach is only a walk away from the resort itself.
Amorita Resort general manager Leeds Trompeta describes this seaside retreat as "one of the pioneer properties in Panglao." It began as a small property in 2007, and now, three hectares of the resort has been developed to feature Filipino architecture that houses 98 spacious rooms, suites, and villas, as well as the many amenities the resort has to offer. In the current social distancing-driven world, the wide spacious grounds of Amorita is an enticing feature that would certainly attract any guest.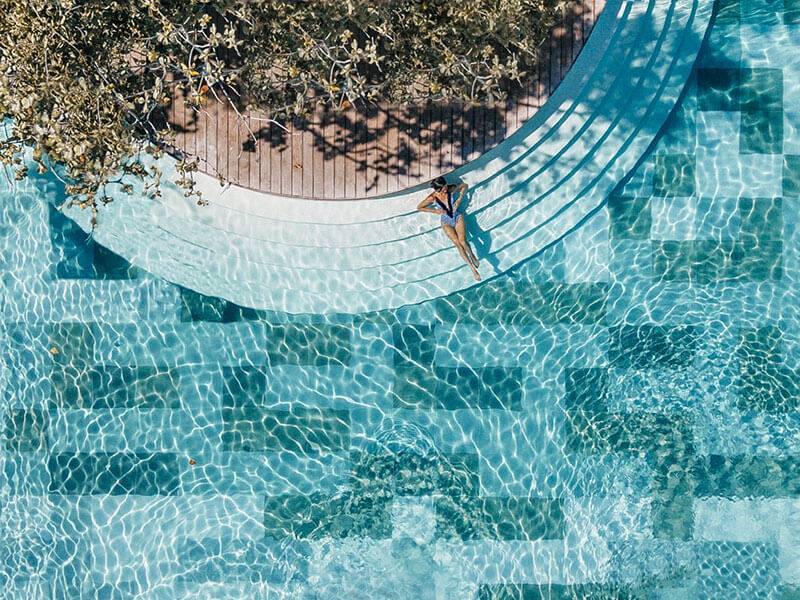 Amorita is not only proud of its beautiful architecture and picturesque grounds, but it also boasts of its world-class service married with signature Filipino hospitality. "Amorita is all about love," said Trompeta in an exclusive interview with Windowseat. "Everything here that you see has touches of love. But at the end of the day, it's really the love of our staff and the service that we provide that makes us very distinct and unique compared to other luxury resort destinations in the Philippines."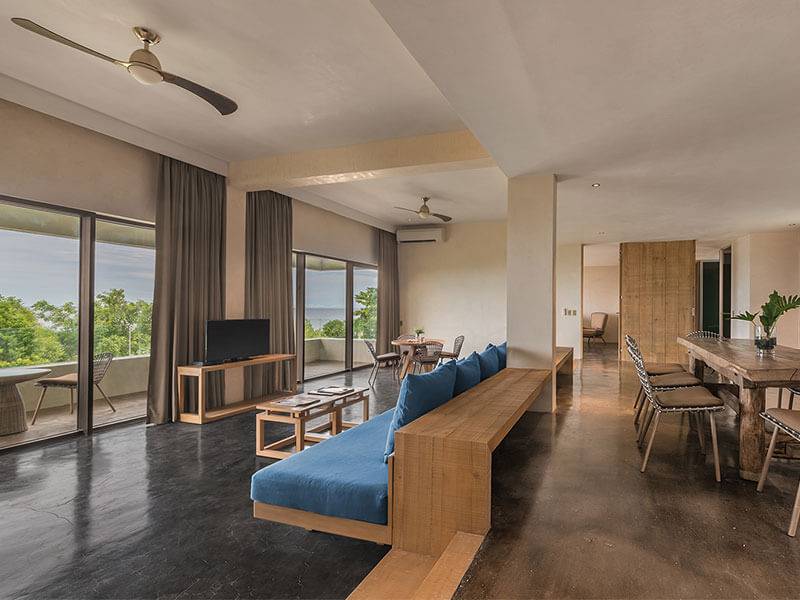 "Our associates make the difference. They go out of their way to make sure every guest's stay is personalized," said Trompeta. Every part of your stay in Amorita Resort is personalized. This is especially true for returning guests, in which the staff prepares things they know the guests have previously enjoyed. "For the people who decide to come back to Amorita, we get a snippet of who they are, what they prefer, and basically, that's what we prepare for them when they come back."
Accommodations
The resort offers nearly a hundred different accommodations, varying from simple rooms to luxurious suites to spacious villas. Each room features distinctive decors while also subscribing to an industrial and minimalist aesthetic, emphasizing the luxury experience.
Several accommodations are available, depending on how large your group is. A deluxe room features either a king-size bed or 2 double beds, which overlooks a tranquil garden view. The same goes for a junior suite, except it's more spacious than a deluxe room.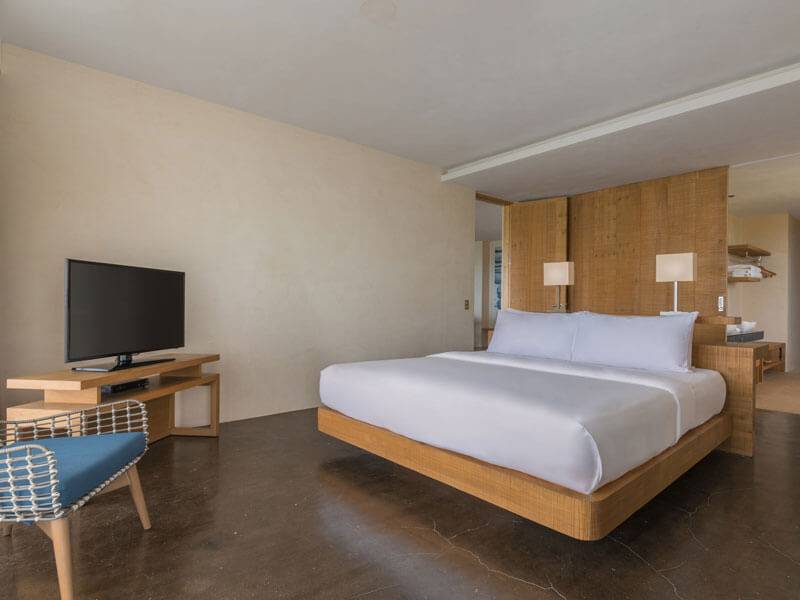 If you want to wake up to the sea each day, you should book a one- or two-bedroom sea view suite. It features an elegant living room, a king-size bed, and a spacious bathroom with a bathtub where you can enjoy a warm soak after a long day at the beach.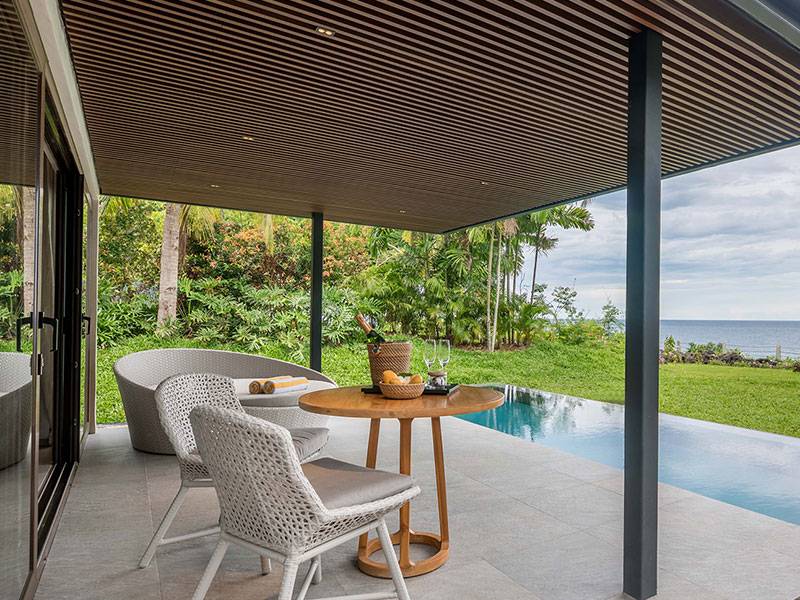 If you're looking for more privacy and space, a villa is the answer to your needs. Each villa comes with a private pool where you can take a dip without worrying about other people. Depending on what view you want, you can either get a villa that overlooks the sea or a garden.
Accommodation rates start at PHP 8,250, but if you happen upon a discount day, rates could go as low as PHP 4,000.
Dining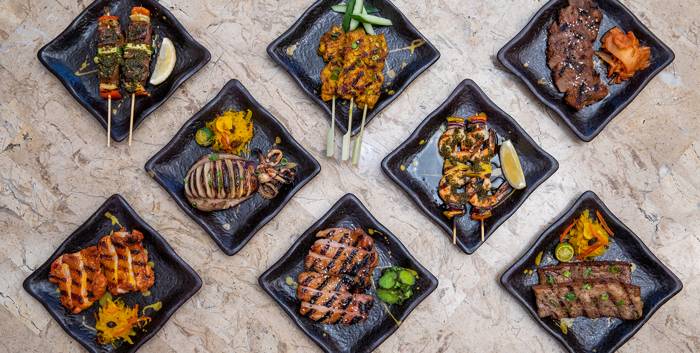 Amorita Resort has four in-house restaurants that offer different cuisines for every palate. Saffron Restaurant offers a reinterpretation of classic Filipino cuisine and international favorites. Tomar Tapas x Bar centers on European classics like paellas and tapas. Meanwhile, the most recently opened Turchino is a modern Italian restaurant. Finally, Azotea provides you with your favorite comfort foods and Amorita's signature cocktails.
Amenities
"Amorita is your destination, but also a perfect jump-off to experience what Bohol has to offer," shared Trompeta. Because on top of the luxurious accommodations, Amorita Resort offers a wide range of amenities: two infinity pools, a wellness spa, a well-equipped gym, and an in-house PADI dive center.
The Sea Tree Spa offers authentic Filipino massage therapies and healing arts, romantic bathing rituals, and beauty treatments. A few hours in this wellness spa and you would find yourself relaxed, refreshed, and rejuvenated.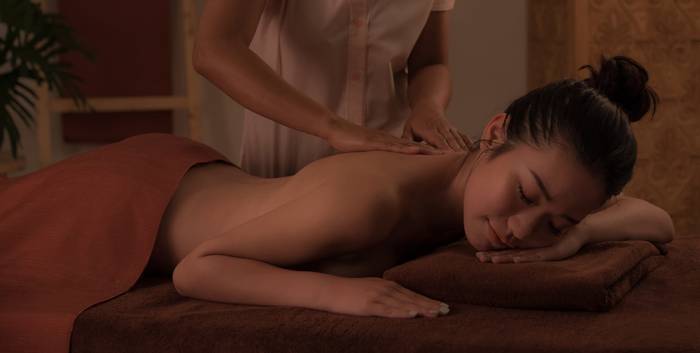 Every Wednesday and Saturday at 7 AM, you can join a small group of people for complimentary yoga sessions with a magnificent view of the blue sea. If you can't make it to the 7 AM sessions, you can request for private yoga sessions subject to availability.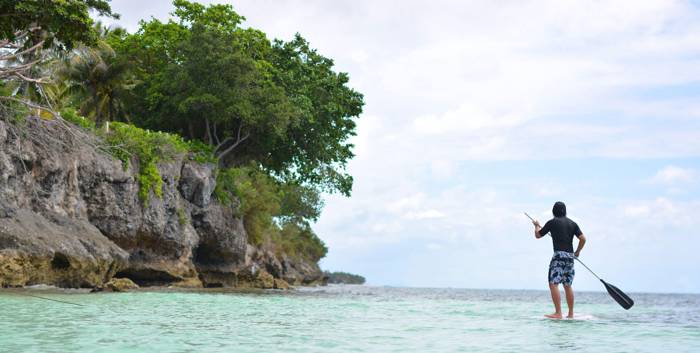 If yoga isn't the one for you, you can try stand-up paddleboarding or jogging around the spacious property. A gym equipped with treadmills, stationary bikes, cross trainers, and weights is also available for those who can't miss a day of workout.
For families with little ones, couples can avail the resort's babysitting services at an hourly rate. There is also a toddler-friendly two-foot deep section of their pool, where kids can swim safely to their heart's content.
If you're visiting to explore Bohol to the fullest, you can ask for tours to be arranged for you. Amorita's Front Office team can tailor-fit the tours for you depending on where you'd like to visit. But you can also avail of existing ones like the popular land-based Bohol Countryside Tour and boat tours to nearby islands.
Safety
In the new normal, health and safety protocols are the first consideration of guests when selecting their destination. And Amorita Resort meets this demand with their Together We CARE program. It highlights the resort management and staff's priority for every guest's stay.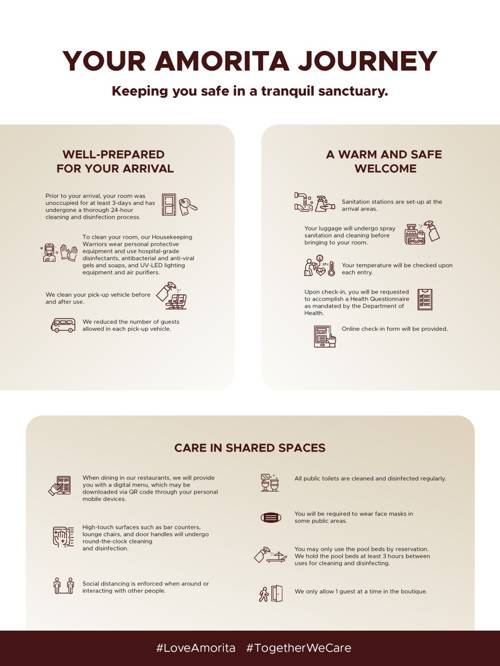 "What's important to us is making sure our protocols are in place, making sure that our guests come to Amorita safe, healthy, and leave the resort healthier, so to speak," shared Trompeta. "We have made sure our protocols are practiced, our staff are trained to deliver the service expected of Amorita but at the same time deliver this safely and properly."
Getting there
Only ten minutes away from the international airport of Bohol, Amorita Resort is located at 1 Ester A. Lim Drive, Barangay Tawala, Alona Beach, Panglao Island, Bohol. To book a stay, simply contact Amorita Resort through their numbers: +632 5318 3388 and +63 917 861 9441. You can also head to their website to see what rooms and dates are available. You can also send an email to inquiries@one-ofcollection.com.
If you're flying to Bohol, make sure that your airline has contactless flight guidelines and other safety precautions. Cebu Pacific, for instance, lets its passengers check themselves in and tag their own luggage. Their staff also makes sure that passengers board and deplane in an orderly fashion to avoid crowding, and its entire crew is outfitted in PPEs. Cebu Pacific also gives passengers the option to add CEB Travelsure COVID Protect as travel insurance, which can cover up to Php 1 million in COVID-related hospitalization and medical fees. To learn more about what Cebu Pacific is doing to make flying safer, visit their official website.
Have you been to Amorita Resort? Tell us about your experience!