Is Anthony Bourdain Back in Manila?
Is he? Is he?
by Shen Mascariñas | December 11, 2015
Anthony Bourdain's Philippine visit back in 2008 for No Reservations wasn't a huge success, but our Sisig and Lechon wowed him enough to want to come back. The world-famous chef, author and host promised Filipinos that he would visit the Philippines again to film for his new show Parts Unknown.
Bourdain pledged back in September, "To all my Filipino fans, we're coming back. Start roasting a pig slowly."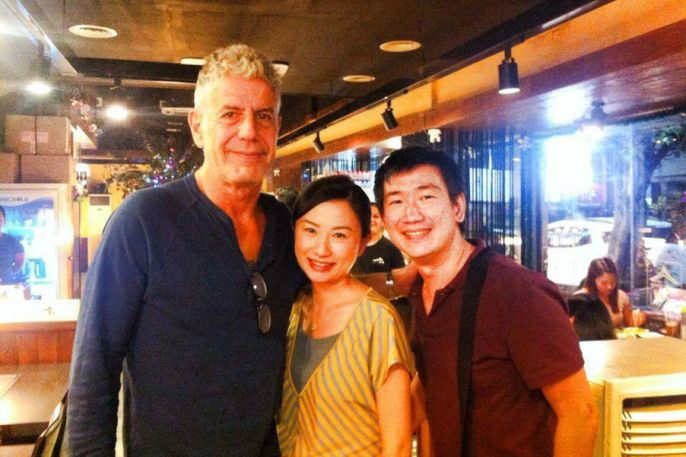 True to his promise, Anthony Bourdain was spotted last night, December 10, at around 9:30pm by the couple above. Photographer David Hanson and his wife Katharina Huang saw Bourdain having dinner alone at Café Chosun, a Korean restaurant in Malate, Manila. Hanson asked Bourdain for a photo, but Bourdain looked tired and requested for the photo to be taken after the meal.
Whether Bourdain is back in Manila to start filming for Parts Unknown or he just chose to spend part of his holidays in the Philippine tropics is still unknown. Although the former is highly possible, no facts prove that yet as Bourdain didn't have a film crew in Café Chosun.
As we speculate the reason behind Bourdain's second visit in Manila, let's give the warmest welcome to the man with a stomach for exotic cuisine, palate for only the best food and tongue for blunt statements.
Got tips or news about Bourdain sightings? Post them in the comments or send us an email!